January 21st, 2013 / 8:01 am
Film
A D Jameson
The 240 Best Movies of 2012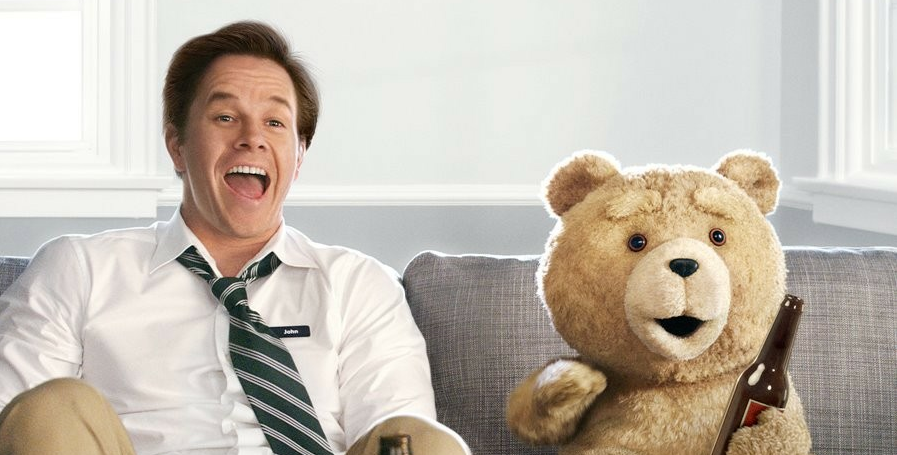 Last year I wrote a post, "The 248 Best Movies of 2011," where I tallied all the film data reported at the site Year-End Lists, which reports critics' year-end lists for movies, music, and books. Film critics surveyed include Andrew O'Hehir, A.O. Scott, Dennis Cooper, J. Hoberman, John Waters, Kenneth Turan, Manohla Dargis, and Roger Ebert, as well as journals like the A.V. Club, Cahiers du Cinéma, Film Comment, and Sight & Sound. The site also reports on the accolades dished out by various organizations and critics circles.
Since 2012 is now mostly a matter of record, I once again tallied things up, in order to see how critics have already begun to regard the past year. But before we dive into the data, a few caveats:
The value of the numbers below is primarily relative, not absolute. Some critics were sampled more than once, since they not only make their own lists, but also contribute to larger lists (such as the Sight & Sound poll, or the New York Film Critics Circle Awards).
Every time a film was mentioned, I gave it a single point. In other words, I didn't weight films, even if a given critic's year-end list was ranked. (I just don't have the time to do that.) Honorable mentions and near-misses also counted for a point; that's just the way it goes. But I think this is OK: my primary intention is to see which films are being thrown about in regards to "the best films of the year," and I think an honorable mention does just as well as the #1 spot. We'll let the frequency of mentions do the weighting for us.
I also counted each award received as a single point. Thus, the New York Film Critics Circle awarded Zero Dark Thirty three prizes: Best Picture, Best Director, and Best Cinematographer—and that counts as three points for our purposes. I think this is fair because, in addition to seeing which films are being singled out, we're trying to gauge how much they've been praised relative to one another. Counting awards like this will pull the most honored films toward the top.
Again, keep in mind that this is all pretty relative. I also won't claim that we're sampling all the data we should be sampling; I just went with what's at the Year-End Lists site. Also, note that a strong bias was given to English-language critics, especially US-based ones—but that, my friends, is the data to which I have the readiest access.
Caveats aside, however, the results strike me as representative of the cinematic zeitgeist c. January 2013. Because without doubt, the two films from 2012 that I've seen critics talking the most about have definitely been—
1. The Master (Paul Thomas Anderson): 53 mentions
2. Zero Dark Thirty (Kathryn Bigelow): 50 mentions
The Master arguably has benefited from the fact that critics were enamored with its three central actors (Joachim Phoenix, Philip Seymour Hoffman, and Amy Adams). Most of the praise focused on their work—e.g., all three are up for Academy Awards.
After that came:
3. Holy Motors (Leos Carax): 47 mentions
4. Amour (Michael Haneke): 44 mentions
5. Lincoln (Steven Spielberg): 43 mentions
5. Moonrise Kingdom (Wes Anderson): 43 mentions
And behind that we have:
6. Beasts of the Southern Wild (Benh Zeitlin): 34 mentions
After that comes a bit of a drop-off (although, again, we're still dealing with very highly praised films):
7. Argo (Ben Affleck): 29 mentions
8. This Is Not a Film (Jafar Panahi & Mojtaba Mirtahmasb): 28 mentions
9. The Deep Blue Sea (Terence Davies): 27 mentions
10. Once Upon a Time in Anatolia (Nuri Bigle Ceylan): 26 mentions
And then:
11. Silver Linings Playbook (David O. Russell): 21 mentions
12. Django Unchained (Quentin Tarantino): 20 mentions
12. Tabu (Miguel Gomes): 20 mentions
After that, the results start getting closer:
13. Life of Pi (Ang Lee): 17 mentions
13. Magic Mike (Steven Soderbergh): 17 mentions
13. Oslo, August 31st (Joachim Trier): 17 mentions
14. Bernie (Richard Linklater): 16 mentions
14. Cosmopolis (David Cronenberg): 16 mentions
14. Looper (Rian Johnson): 16 mentions
14. The Turin Horse (Béla Tarr): 16 mentions
15. The Kid with a Bike (Jean-Pierre & Luc Dardenne): 15 mentions
16. Almayer's Folly (Chantal Akerman): 14 mentions
16. How to Survive a Plague (David France): 14 mentions
17. The Loneliest Planet (Julia Loktev): 13 mentions
18. Rust and Bone (Jacques Audiard): 12 mentions
18. Skyfall (Sam Mendes): 12 mentions
18. The Dark Knight Rises (Christopher Nolan): 12 mentions
19. Barbara (Christian Petzold): 11 mentions
19. Killer Joe (William Friedkin): 11 mentions
19. Neighboring Sounds (Kleber Mendonça Filho): 11 mentions
19. The Gatekeepers (Dror Moreh): 11 mentions
20. Keep the Lights On (Ira Sachs): 10 mentions
20. The Day He Arrives (Hong Sang-soo): 10 mentions
Despite the numbering, that's thirty-four films total. And this all feels correct to me: these are the films that I remember seeing critics praise the most. Actually, spots 1–12 feel especially right—they're the real heavyweights, the films that critics seem to have already agreed are the absolute best films of 2012. Let's recap them so it's easier to see:
1. The Master (Paul Thomas Anderson): 53 mentions
2. Zero Dark Thirty (Kathryn Bigelow): 50 mentions
3. Holy Motors (Leos Carax): 47 mentions
4. Amour (Michael Haneke): 44 mentions
5. Lincoln (Steven Spielberg): 43 mentions
5. Moonrise Kingdom (Wes Anderson): 43 mentions
6. Beasts of the Southern Wild (Benh Zeitlin): 34 mentions
7. Argo (Ben Affleck): 29 mentions
8. This Is Not a Film (Jafar Panahi & Mojtaba Mirtahmasb): 28 mentions
9. The Deep Blue Sea (Terence Davies): 27 mentions
10. Once Upon a Time in Anatolia (Nuri Bigle Ceylan): 26 mentions
11. Silver Linings Playbook (David O. Russell): 21 mentions
12. Django Unchained (Quentin Tarantino): 20 mentions
12. Tabu (Miguel Gomes): 20 mentions
And for a lark, let's compare that to the nine films nominated for the Best Picture Oscar. (I'll bold the films that appear on the above list.)
Amour
Argo
Beasts of the Southern Wild
Django Unchained
Les Misérables
Life of Pi
Lincoln
Silver Linings Playbook
Zero Dark Thirty
Missing are Holy Motors, Tabu, This Is Not a Film, and Once Upon a Time in Anatolia—but they're not eligible, having been made in languages other than all-mighty English. Also missing are The Master, Moonrise Kingdom, The Deep Blue Sea, which I guess you could call snubs. (I guess critics liked the acting in The Master more than they did the overall film?) Wes Anderson was also left out in the cold—the Academy doesn't like directors named Anderson? They certainly don't seem to like idiosyncratic stylists. Terrence Davies, meanwhile, seems to have been completely overlooked/forgotten, which might be a consequence of The Deep Blue Sea having come out early in the year (23 March).
OK, enough about the stupid Oscars! (Although I do think that if one wanted to Nate Silver them, looking at this compiled data would be a good way to start.) Let's look at what other films the critics liked. Here are the remaining movies that earned multiple mentions:
9 mentions (6 films):
Goodbye, First Love (Mia Hansen-Løve)
Miss Bala (Gerardo Naranjo)
The Cabin In The Woods (Drew Goddard)
The Color Wheel (Alex Ross Perry)
The Grey (Joe Carnahan)
The Queen of Versailles (Lauren Greenfield)
8 mentions (5 films):
Damsels in Distress (Whit Stillman)
Footnote (Joseph Cedar)
Girl Walk // All Day (Jacob Krupnick)
Haywire (Steven Soderbergh)
The Sessions (Ben Lewin)
7 mentions (5 films):
Compliance (Craig Zobel)
Elena (Andrei Zvyagintsev)
Flight (Robert Zemeckis)
It's Such a Beautiful Day (Don Hertzfeldt)
The Comedy (Rick Alverson)
6 mentions (6 films):
Alps (Giorgos Lanthimos)
Anna Karenina (Joe Wright)
In Another Country (Hong Sang-soo)
Searching for Sugar Man (Malik Bendjelloul)
Take This Waltz (Sarah Polley)
The Central Park Five (Ken Burns, Sarah Burns & David McMahon)
5 mentions (8 films):
Room 237 (Rodney Ascher)
Sister (Ursula Meier)
The Imposter (Bart Layton)
The Perks of Being a Wallflower (Stephen Chbosky)
The Raid: Redemption (Gareth Evans)
This Is 40 (Judd Apatow)
Two Years At Sea (Ben Rivers)
Wuthering Heights (Andrea Arnold)
Around here, opinion starts fanning out more, as we get fringier and fringier in terms of critical opinion.
4 mentions (11 films):
A Burning Hot Summer (Philippe Garrel)
Attenberg (Athina Rachel Tsangari)
End of Watch (David Ayer)
Frankenweenie (Tim Burton)
In the Family (Patrick Wang)
Killing Them Softly (Andrew Dominik)
Marina Abramović: The Artist is Present (Matthew Akers)
ParaNorman (Chris Butler & Sam Fell)
The Avengers (Joss Whedon)
The House I Live In (Eugene Jarecki)
The Invisible War (Kirby Dick)
3 mentions (15 films):
21 Jump Street (Phil Lord & Chris Miller)
4:44 Last Day on Earth (Abel Ferrara)
A Simple Life (Ann Hui)
Beyond the Hills (Cristian Mungiu)
Chronicle (Josh Trank)
Detropia (Heidi Ewing & Rachel Grady)
Les Miserables (Tom Hooper) — one hell of an Oscar campaign?
Leviathan (Lucien Castaing-Taylor & Verena Paravel)
Middle of Nowhere (Ava DuVernay)
Not Fade Away (David Chase)
Pitch Perfect (Jason Moore)
Take Shelter (Jeff Nichols)
The Waiting Room (Peter Nicks)
This Must Be The Place (Paolo Sorrentino)
Your Sister's Sister (Lynn Shelton)
2 mentions (31 films):
A Man Vanishes (Shohei Imamura)
Abendland (Nikolaus Geyrhalter)
Ai Weiwei: Never Sorry (Alison Klayman)
Arbitrage (Nicholas Jarecki)
Beloved (Christophe Honoré)
Berberian Sound Studio (Peter Strickland)
Bestiaire (Denis Côté)
Chico & Rita (Fernando Trueba & Javier Mariscal)
Cloud Atlas (Lana & Andy Wachowski & Tom Tykwer)
Consuming Spirits (Chris Sullivan)
Go Go Tales (Abel Ferrara)
God Bless America (Bobcat Goldthwait)
I Wish (Hirokazu Koreeda)
Klown (Mikkel Nørgaard)
Let the Bullets Fly (Jiang Wen)
Michael (Markus Schleinzer)
Oki's Movie (Hong Sang-soo)
Only The Young (Jason Tippet & Elizabeth Mims)
Paradise: Love (Ulrich Seidl)
Policeman (Nadav Lapid)
Red Hook Summer (Spike Lee)
Safety Not Guaranteed (Colin Trevorrow)
Starlet (Sean Baker)
Ted (Seth MacFarlane) — see, there's a reason why I put that pic at the top!
The Five-Year Engagement (Nicholas Stoller)
The Impossible (Juan Antonio Bayona)
The Paperboy (Lee Daniels)
Twixt (Francis Ford Coppola)
We Have a Pope (Nanni Moretti)
Whores' Glory (Michael Glawogger)
Wreck-It Ralph (Rich Moore)
As we progress toward the bottom, here's something worth noting: in some cases, critics are voting for films that came out last year, and which they omitted from their 2011 lists. Thus, Nani Moretti's We Have a Pope (2011) got two mentions this year, but also two mentions last year. This suggests that we'll need to combine the 2011 data with that from 2012 to really see which films have been the most critically favored. (Hm, sounds like another post…)
But for now, the above lists mark the 121 films that at least more than one critic thought were arguably the best films of 2012. And there are still 119 films that received at least one mention. I'll list them all here for completeness sake (after which I'll try to draw a few more conclusions):
5 Broken Cameras (Emad Burnat & Guy Davidi)
A Late Quartet (Yaron Zilberman)
A Separation (Asghar Farhadi)
A World Without Women (Guillaume Brac)
All Divided Selves (Luke Fowler)
Alms for a Blind Horse (Gurvinder Singh)
Araf — Somewhere In Between (Yeşim Ustaoğlu)
Artificial Paradises (Yulene Olaizola)
Atomic Age (Héléna Klotz)
August and After (Nathaniel Dorsky)
Auto-Collider XV (Ernie Gehr)
autrement, la Molussie (Nicolas Rey)
Bachelorette (Leslye Headland)
Bad Fever (Dustin Guy Defa)
Brave (Mark Andrews & Brenda Chapman)
Brooklyn Castle (Katie Dellamaggiore)
Camille Rewinds (Noémie Lvovsky)
Celeste & Jesse Forever (Lee Toland Krieger)
Clint Eastwood on YouTube
Dark Horse (Todd Solondz)
Departure (Mr. Gehr)
Domain (Patric Chiha)
Dragon (Peter Chan)
Extraterrestrial (Nacho Vigalondo)
Fake It So Real (Robert Greene)
Farewell, My Queen (Benoît Jacquot)
Fat Kid Rules the World (Matthew Lillard)
Faust (Aleksandr Sokurov)
Fengming: A Chinese Memoir (Wang Bing)
Free Radicals (Pip Chodorov)
Friends With Kids (Jennifer Westfeldt)
Gayby (Jonathan Lisecki)
Generation P (Victor Ginzburg)
Giacomo's Summer (Alessandro Comodin)
Green (Sophia Takal)
Gypsy Davy (Rachel Leah Jones)
Happy Few (Four Lovers) (Antony Cordier)
Headhunters (Morten Tyldum)
Hello, I Must Be Going (Todd Louisa)
Hermano (Marcel Rasquin)
Hors Satan (Outside Satan) (Bruno Dumont)
Il Cinema Ritrovato XVI (annual festival in Bologna)
In Darkness (Agnieszka Holland)
Informant (Jamie Meltzer)
Jeff, Who Lives at Home (Jay & Mark Duplass)
Jiro Dreams of Sushi (David Gelb)
Keyhole (Guy Maddin)
Kill List (Ben Wheatley)
Las Acacias (Pablo Giorgelli)
Last Ride (Glendyn Ivin)
Laurence Anyways (Xavier Dolan)
Le Grand Amour (Pierre Etaix)
Life Without Principle (Johnnie To)
Like Someone in Love (Abbas Kiarostami)
Lonesome (1928) (Paul Fejos)
Margaret (Kenneth Lonergan)
Meanwhile (Hal Hartley)
Memories Look At Me (Song Fang)
Middle of Nowhere (Michael Salerno & Marcus Whale)
Mobile Homestead [trilogy] (Mike Kelley)
Monsieur Lazhar (Philippe Falardeau)
My Best Thing (Frances Stark)
Napoleon (1927) (Abel Gance, restored by Kevin Brownlow)
Natural Selection (Robbie Pickering)
No (Pablo Larraín)
Our Children (Joachim Lafosse)
Palaces of Pity (Gabriel Abrantes & Daniel Schmidt)
Paradise Lost 3: Purgatory (Joe Berlinger & Bruce Sinofsky)
Paradise: Faith (Ulrich Seidl)
Photographic Memory (Ross McElwee)
Pink Ribbons, Inc. (Léa Pool)
Polisse (Maïwenn)
Possession (1981) (Andrzej Zulawski)
Premium Rush (David Koepp)
Prometheus (Ridley Scott)
Promised Land (Gus Van Sant)
Rampart (Oren Moverman)
Return (Liza Johnson)
Ruby Sparks (Jonathan Dayton & Valerie Faris)
Sack Barrow (Ben Rivers)
Samsara (Ron Fricke)
Shitty Youth (Adam Humphrey) — this made Dennis Cooper's list
Shut Up and Play the Hits (Dylan Southern & Will Lovelace)
Sightseers (Ben Wheatley)
Sleepless Night (Frédéric Jardin)
Sleepwalk With Me (Mike Birbiglia & Seth Barrish)
Smugglers' Songs (Rabah Ameur-Zaïmeche)
Something in the Air (Olivier Assayas)
Sound of Noise (Ola Simonsson & Johannes Stjärne Nilsson)
Space Light Art (Oskar Fischinger exhibit at the Whitney)
Stand in the Stream (Stanya Kahn)
Surviving Progress (Mathieu Roy & Harold Crooks)
The Amazing Spider-Man (Marc Webb)
The Ballad of Genesis and Lady Jaye (Marie Losier)
The Descendants (Alexander Payne)
The Eye of the Storm (Fred Schepisi)
The FP (Brandon Trost & Jason Trost)
The Hunger Games (Gary Ross)
The Hunt (Thomas Vinterberg)
The Hunter (David Nettheim)
The Last Time I Saw Macao (João Pedro Rodrigues & João Rui Guerra da Mata)
The Law in These Parts (Ra'anan Alexandrowicz)
The Pirates! Band of Misfits (Peter Lord)
The Second Cabin: Stemple Pass (James Benning)
The Secret World of Arrietty (Hiromasa Yonebayashi)
The Unspeakable Act (Dan Sallitt)
The Wall (Julian Pölsler)
The Wilding (Grant Scicluna)
To Rome with Love (Woody Allen)
Unforgivable (Andre Techine)
Universal Soldier: Day of Reckoning (John Hyams)
View From the Acropolis (Lonnie van Brummelen & Siebren de Haan)
Viola (Matías Piñeiro)
Wanderlust (David Wain)
Werner Schroeter retrospective at MOMA (Werner Schroeter)
West of Memphis (Amy Berg)
Where Do We Go Now? (Nadine Labaki)
You Are Here (Daniel Cockburn)
Young Adult (Jason Reitman)
Again, some of these picks (Margaret) see critics playing catch-up from last year. Others reflect individual cases—the inclusion of archival films like Andrzej Zulawski's cult horror film Possession (1982), which made my pal Ben Sachs's Chicago Reader list after a restored print played the Gene Siskel Film Center here in Chicago. There are also some very idiosyncratic choices, such as "Clint Eastwood on YouTube," or the Werner Schroeter retrospective at MOMA—stuff that other critics probably weren't considering.
Also, remember that some of these films are just coming out now. A good example of this is Gus Van Sant's Promised Land, which received a limited release right at the end of the year (28 December, 25 theaters), then went wider in the first week of 2013 (4 January, 1676 theaters). Perhaps we'll see it mentioned again come December?
So those are the 240 films (or film-like things) that critics basically went for. That number, 240, compares well with the 248 from last year (which actually should have been 250—since writing that post, I caught and corrected some errors in the data). So, too, do the tallies: adding up all the mentions from 2011 yields 1072; this year, there were 1230. The greater number stems from the fact that the opinions of 73 critics/organizations were rounded up, vs. 58 last year. That said, although the Year-End Lists site surveyed more critics this year, we arrived at a lower number of total films. Which might suggest that critical consensus was a little tighter this time.
Meanwhile, do you want to see this year's data combined with 2011's? I bet that you do! I'll post it later this week, as well as a few more thoughts on all this data.
Until then, get busy viewing!
Tags: cinema, Year-End Lists
31 Comments