February 4th, 2013 / 8:01 am
Film
A D Jameson
The 474 Best Movies of 2011 & 2012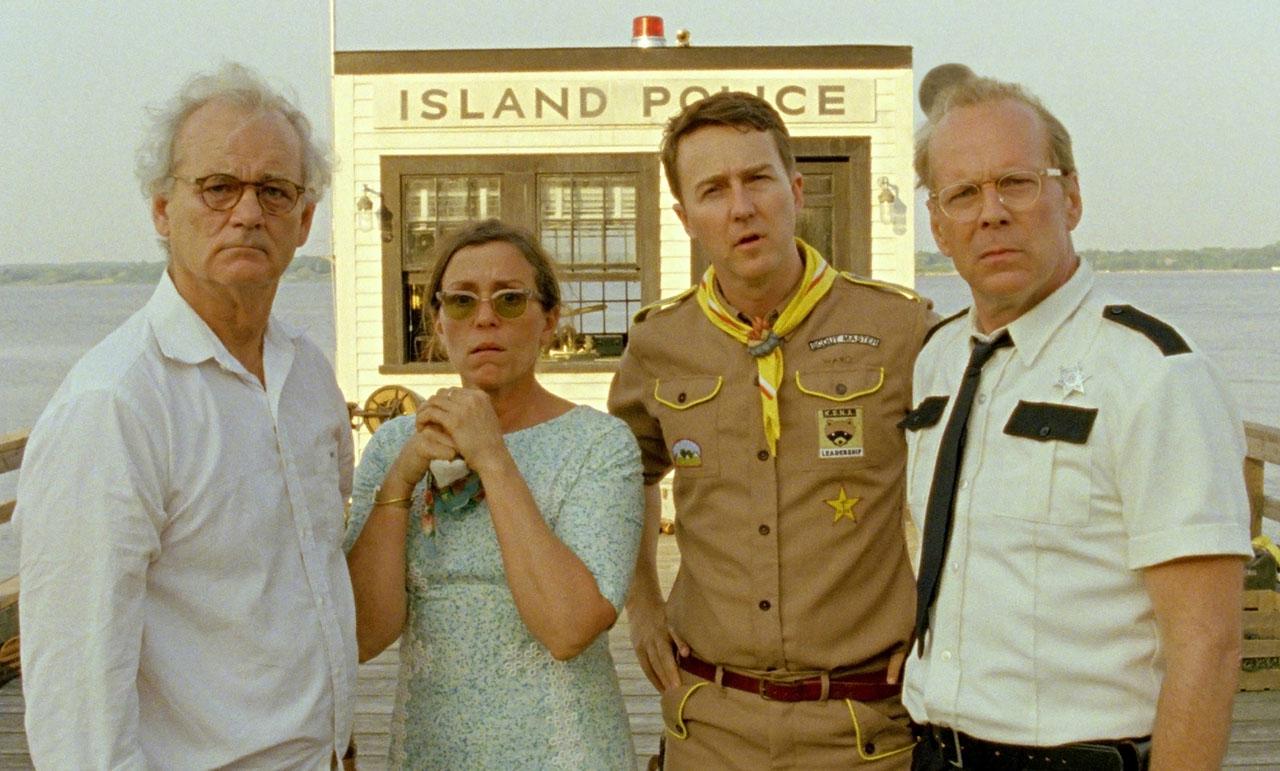 Well, we had all that data on the most critically-admired films from 2011 and 2012, and I don't know about you, but I couldn't resist compiling it.
In 2012 we counted 240 films that made critics' best-end lists. In 2011 we counted 250 (not, as I originally miscounted, 248). They add up not to 490 as you might expect, but to 463, because there was some overlap between the two years. (27 films, we can now tell, made year-end lists in both years.)
. . . And, actually, since I posted about the best 240 movies of 2012, the Year-End site I draw this data from has added four more critics' lists—in particular Jonathan Rosenbaum's. So I've folded in those results as well, yielding 251 films in 2012, 250 in 2011, and 474 films total between those two years. Though remember, of course, that this is all very approximate!
Now, because we're dealing with more votes for 2012 than for 2011 (77 critics/organizations vs. 58, yielding 1293 mentions total vs. 1072), we should expect there to be a bias toward films from 2012. Furthermore, I predict that bias will be most evident in the most top-rated films from this year (since that's where critical opinion concentrated).
So here are the 13 most-mentioned films from the past two years. [The format is # of mentions, title, (director)]:
53    The Master (Paul Thomas Anderson)
51    Zero Dark Thirty (Kathryn Bigelow)
48    Holy Motors (Leos Carax)
46    Moonrise Kingdom (Wes Anderson)
46    The Tree of Life (Terence Malick)
45    Amour (Michael Haneke)
45    Lincoln (Steven Spielberg)
35    Beasts of the Southern Wild (Benh Zeitlin)
32    A Separation (Asghar Farhadi)
31    This Is Not a Film (Jafar Panahi & Mojtaba Mirtahmasb)
30    Argo (Ben Affleck)
30    Certified Copy (Abbas Kiarostami)
30    Once Upon a Time in Anatolia (Nuri Bigle Ceylan)
After that comes:
28    The Deep Blue Sea (Terence Davies)
27    Drive (Nicolas Winding Refn)
25    Hugo (Martin Scorsese)
24    Take Shelter (Jeff Nichols)
23    The Turin Horse (Béla Tarr)
23    Uncle Boonmee Who Can Recall His Past Lives (Apichatpong Weerasethakul)
21    Django Unchained (Quentin Tarantino)
21    Margaret (Kenneth Lonergan)
21    Melancholia (Lars von Trier)
21    Silver Linings Playbook (David O. Russell)
20    Meek's Cutoff (Kelly Reichardt)
20    Poetry (Lee Chang-dong)
20    Tabu (Miguel Gomes)
20    The Descendants (Alexander Payne)
That's essentially the top 25 (the top 27). After that, if we want to expand to a top 100, we need to reach down to include everything that got at least 7 mentions:
19    Mysteries of Lisbon (Raoul Ruiz)
19    The Kid with a Bike (Jean-Pierre & Luc Dardenne)
18    Oslo, August 31st (Joachim Trier)
18    Tinker Tailer Soldier Spy (Tomas Alfredson)
17    A Dangerous Method (David Cronenberg)
17    Bernie (Richard Linklater)
17    Life of Pi (Ang Lee)
17    Looper (Rian Johnson)
17    Magic Mike (Steven Soderbergh)
17    The Artist (Michel Hazanavicius)
16    Cosmopolis (David Cronenberg)
16    The Interrupters (Steve James)
15    Money Ball (Bennett Miller)
15    The Loneliest Planet (Julia Loktev)
15    The Skin I Live In (Pedro Almodóvar)
14    Almayer's Folly (Chantal Akerman)
14    Bridesmaids (Nicole Holofcener Paul Feig, whoops!)
14    How to Survive a Plague (David France)
14    Martha Marcy May Marlene (Sean Durkin)
14    Weekend (Andrew Haigh)
13    Skyfall (Sam Mendes)
13    The Dark Knight Rises (Christopher Nolan)
13    The Future (Miranda July)
12    Barbara (Christian Petzold)
12    Le Quattro Volte (Michelangelo Frammartino)
12    Rust and Bone (Jacques Audiard)
12    Tuesday, After Christmas (Radu Muntean)
11    Incendies (Denis Villeneuve)
11    Killer Joe (William Friedkin)
11    Midnight in Paris (Woody Allen)
11    Miss Bala (Gerardo Naranjo)
11    Neighboring Sounds (Kleber Mendonça Filho)
11    The Arbor (Andrea Dunbar)
11    The Gatekeepers (Dror Moreh)
11    We Need to Talk About Kevin (Lynne Ramsay)
11    Goodbye, First Love (Mia Hansen-Løve)
10    Keep the Lights On (Ira Sachs)
10    Nostalgia for the Light (Patricio Gusmán)
10    Rise of the Planet of the Apes (Ruper Wyatt)
10    Shame (Steve McQueen)
10    The Color Wheel (Alex Ross Perry)
10    The Day He Arrives (Hong Sang-soo)
10    The Queen of Versailles (Lauren Greenfield)
9    Contagion (Steve Soderbergh)
9    Damsels in Distress (Whit Stillman)
9    Footnote (Joseph Cedar)
9    Le Havre (Aki Kaurismäki)
9    The Cabin In The Woods (Drew Goddard)
9    The Grey (Joe Carnahan)
8    Cave of Forgotten Dreams (Werner Herzog)
8    Elena (Andrei Zvyagintsev)
8    Film Socialisme (Jean-Luc Godard)
8    Flight (Robert Zemeckis)
8    Girl Walk // All Day (Jacob Krupnick)
8    Haywire (Steven Soderbergh)
8    Margin Call (J.C. Chandor)
8    Of Gods and Men (Xavier Beauvois)
8    The Sessions (Ben Lewin)
7    A Brighter Summer Day (Edward Yang)
7    Anna Karenina (Joe Wright)
7    Compliance (Craig Zobel)
7    House of Pleasures (Bertrand Bonello)
7    It's Such a Beautiful Day (Don Hertzfeldt)
7    J. Edgar (Clint Eastwood)
7    Senna (Asif Kapadia)
7    Super 8 (J.J. Abrams)
7    Tabloid (Errol Morris)
7    Terri (Azazel Jacobs)
7    The Adventures of Tintin (Steven Spielberg)
7    The Autobiography of Nicolae Ceauşescu (Andrei Ujica)
7    The Comedy (Rick Alverson)
7    The Trip (Michael Winterbottom)
. . . critically speaking, of course.
So has anything changed between last year and this year?
The biggest shift came in the case of The Turin Horse, which was picked by 5 critics in 2011. The following year, 18 critics gave it the nod, adding up to the 23 we see above. It looks like a few critics were a little early. Ostensibly a 2012 release, the film opened in Mexico in late November 2011 (and of course it played festivals that year). It didn't really hit theaters, however, until February 2012 (when it looks as though three prints started making their way around the country).
Two other highly-ranked films also earned votes in both years. This Is Not a Film was mentioned 3 times in 2011. This year, it received another 28 mentions. The film is of course the work of Iranian filmmaker Jafar Panahi, currently under house arrest and forbidden from making films. It was originally smuggled to Cannes 2011 on a flash drive, where some critics saw it and picked it as one of their favorites of the year. Since then, the film's played some US theaters, between March and November.
Kenneth Lonergan's Margaret (which I wrote about some here, though I still haven't seen it!) added an additional nod to the 20 it amassed in 2011. Like The Turin Horse and This Is Not a Film, Margaret was seen by some critics in 2011—it played for theaters for four weeks in September and October of that year—but then played other theaters in 2012: Chicago's Gene Siskel Film Center ran it twice, in February and in April. (I tried to catch it both times, and both times it sold out.)
But for the most part, the films that benefited the most were ones that ended up lower in the rankings—movies like Nani Moretti's We Have a Pope, which got 2 mentions in 2011, then 2 more in 2012. Which makes sense. The bigger films that are already receiving all the attention—critics will probably prioritize seeing those when they come out. (Plus they're usually easy to see.) Given that, a lot of smaller stuff's going to slide. So it might take critics a little while to catch up with films like Moretti's (which got a theatrical release between April–June 2012).
Returning for a moment to the Oscars. Bridesmaids and Rise of the Planet of the Apes remain curious omissions from 2011, both being popular films that critics also admired. This year, it seems to me that Skyfall (13 mentions), The Dark Knight Rises (13 mentions), and even The Cabin in the Woods (9 mentions) could have been nominated for more awards, including even Best Picture. Hell, for that matter, The Avengers, while not making the cut above,was still given the nod by at least 5 critics, and was also the most financially successful film of the year. There might be something to be said for throwing a bone to films that succeed with both audiences and critics. (Not that I really care what gets nominated by the Academy.)
Another curious omission is the lack of respect for Steven Soderbergh, who made three well-regarded films in the past two years: Contagion (9 mentions), Haywire (8 mentions), and Magic Mike (17 mentions). That's 34 mentions total, about as many as Beasts of the Southern Wild! And David Cronenberg also ran hot, with A Dangerous Method and Cosmopolis amassing 16 and 16 mentions respectively. I guess it's better to make one very successful film than three moderately successful ones . . .
I intend to keep compiling this data. In 2011, getting just 2 mentions was enough to make the top 100. Now it takes 7. Any predictions on how many mentions it'll take when we add the data from 2013?
We'll have to wait and see. Meanwhile, in my next movie-related post, I want to put this data in greater context by looking at every single film that came out in 2012 (yes). Until then—
—go read a book, why don't ya?
Tags: cinema, Year-End Lists
12 Comments