J Wang
On hand jobs, AWP, the internet, truck drivers, and embodied living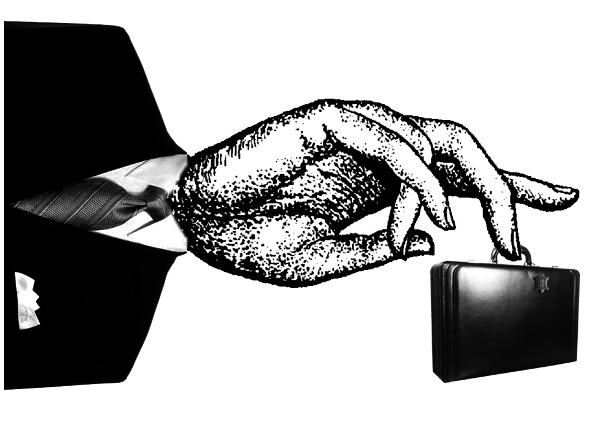 Maybe before sleep I was thinking, "I haven't thought about that kid I used to stalk in a while." And then I had a dream about him. He was being cruel to me and then I started to retreat and he sensed me leaving, maybe not physically going away but mentally withdrawing…he could feel it. He started acting kindly toward me, like his cruelty was just a cover for the deep sense of tenderness that was his true feeling. I started to run. I don't know why. I slid beneath tables that were randomly placed in an art museum like a nightmarish obstacle course. I got up and kept running. He was chasing me. He just wanted to be kind. And yes, I wanted that closeness but could not bear it. I don't know why. I woke up and went to the bathroom and thought about how most of my life I've lived for other people. As in, obsession. As in, all thoughts orbiting around the chosen one(s)…a flash-flood of understanding in the holy shitter then ZAP!—it's gone. While watching a film I zone out for a split second and am hit by the sensation of intimacy, the kind that exists between two people but it's not attached to any real people; it's just a bodily memory of what it feels like. You're usually so used to your body; you walk around and sometimes hardly even notice it's there, feeling it even less while you browse the internet. But when you're getting to know someone it suddenly becomes this very new thing. And all at once you're so in your skin, totally delirious beneath the possibility of touch. When I first met my current partner I was instantly obsessed and I hated myself for it. I thought, you cannot be trusted in the company of people. You have all these insane feelings and nobody else is with you in them. That makes you feel like a real maniac. There's no reason for any of it. Maybe I'm a maniac but mostly I'm a grandma. In high school one of my friend groups de-friended me because they thought I was "too intense." I am drawn to people who seem singular in an unconscious way…weirdoes, recluses, awkward nerds. Never showy or confident people or people that carry themselves well.
Why the fuck am I writing this. After AWP both Ariana Reines and Kate Zambreno blogged about how they do it for the young girls, how the young girls respond and feel comforted. They put themselves out there unapologetically and I like that, but I also think about how I could never be that, how I was never a libertine in that way but perhaps very much so in others, how I never sought The Fuck (unless it was with myself), regardless of whether it was a casual pleasure fuck or a complicated hate fuck. I spent my adolescence obsessively trying to avoid all contact with boys/men and fantasizing about stabbing the ones that sexually harassed me. In middle school I was horrified to find that someone wrote down in a slam book that I had been fucked in the ass by some kid named Jordan, which was a fucking lie. I was a loner nerd but then all the cool girls befriended me because I had a hot gangsta older brother. They would sleep over my house as a way to hook up with other boys in the neighborhood. Late at night the girls would call the boys and negotiate sex plans. Once Katie arranged for me to give a hand job to some kid even though I didn't want to. Behind some park late at night I definitely did not want to touch it. Later his friend tried to get a hand job from me, noting my "soft, tiny hands." I kept saying noooo and, "I can't give you a hand job because my best friend likes you and I would never do that to her." A year and a half ago, when I was hitchhiking/bicycling alone around the east coast one summer, I got a ride from a trucker who told me he was driving straight to Philly. But it turned out he wasn't even going to Philly, and he also wasn't planning on heading straight there. He stopped somewhere to sleep and I was stuck in the truck with him. He begged me for hand jobs like that jerk from middle school. I said noooo and he kept begging and then he started offering me money while saying, "Come on! Loosen the fuck up. Don't you want to make money for your trip? It's not like I'm asking you to fuck me or anything." To shut him up I said, "I have a boyfriend" because I didn't know how he would react if I said, "I'm a lesbian."
(I'm going to let you in on a little secret: little girls often make out and touch each other. My first lesbian experience was when I was 5 or so, and we said we were just "practicing" for Mr. Right.)
Miraculously, the boyfriend lie worked on the horny truck driver. My fake boyfriend saved me. It was while hitchhiking that I learned that the truckers call sex workers that hang around the truck stops "lot lizards." The nice old man truck driver who gave me a ride before I got stuck with the horny guy got on the radio to try to find me a ride and everyone on the radio immediately started chiming in, "Why do her tits look like? Does she have a nice ass?" He said, "She ain't no lot lizard. Just trying to find a ride to Philly." The old man gave me a knife and bought me a subway sandwich before I got in the truck with the horny guy. After I got out of the horny guy's truck, the next guy that gave me a ride was very Philly-Italiano in a tender kind of way. I put my bicycle in the back of his truck and started to climb into the front seat, but as soon as I got into his truck a woman in a nursing uniform drove in front of the truck, pointed her finger at me and screamed for me to get out of the truck. She told me to get inside her car and when I was in the passenger seat she said, "I saw you on the side of the road with your sign. You can't get in that man's car!" The guy got out of the truck and said, "What's going on here? Has this young girl escaped from the mental hospital?" I wondered, do I really look like an escaped mental patient? The woman was a zealous Jehovah's Witness who forced religious pamphlets onto me before I got out of her car. The crazy lady was comforted when the Italiano Philly guy told her, "Don't worry ma'am. I'm a God-fearing man myself." (Cue up the tough guy proudly holding up his crucifix.) This is not writing about literature but maybe it can pass as literature. Here's one connection: all good writing happens in movement. So. We go. This will certainly have many typos. I was going to post this on my personal blog but realized that I can't because my aunts stalk me on there. Amy McDaniel has been posting about food so I figure I must have a little room to wiggle in words. Amy doesn't know who I am but I saw her read and talk at the college I recently graduated from and I thought she was amazing and felt angry when the boys were taking up too much space and she didn't get to talk as much. I think this might have been when Alec brought Blake Butler and Justin Taylor. But now that I think of it, I think Blake came at a separate time. I think Blake might have actually been to the house I lived at in Sarasota during a multimedia performance/reading event I organized. But I think he might not have actually gone into the house…which is okay because I would have just felt embarrassed. This was before I even knew what HTMLGIANT was. Well, I had heard of it, but I didn't start digging into the internet until I graduated and quit my two jobs. Isn't it funny that "jobs" comes after "hand" in the phrase "hand jobs"? Imagine your hand wearing a nice suit and carrying a briefcase as it walks off to work while you look at it tenderly and think, "My hand is off to its job again." If I had a nickel for every time a gross guy told me to touch his penis…. After a while you start to really hate being a woman, especially one with big tits. Once I was sleeping over a friend's house and a Christian boy crawled into the bed I was sleeping in and said, "Touch my shaft. Come on. Touch my shaft." I said, "What are you doing? I'm dating your best friend." Then he started freaking out while saying, "How am I going to remain abstinent until marriage???"
There was once a time in my life when I'd sit down to write every day and every time I would go to the place I refer to as THE ZONE. My point is, writing used to be something that just happened, not something I would do. As in, it did to me. I've always been a rather passive person and this worked out for us.
I am in Glasgow, Scotland right now. I came here two days after AWP. It took me nearly two days straight of constant travel to get here because I was trying to do it cheap. I scammed my way to NYC via bus and got stuck in traffic for two hours and ran to the subway and train and airport with a Belgian girl who was also on the bus from Bmore to NYC and, incidentally, was trying to catch the same flight to London. I thought everything would be different as soon as I left—that I would GET IT BACK. Maybe things are different but I don't even realize it? Today I went to a building called the Center for Contemporary Arts to try to read and write while sitting at one of the tables in the center of the arts complex. They promptly kicked me out because I didn't buy any food and for the rest of the day I was fuming while thinking about how all space is capitalist space, how much I hate the culture of contemporary art, how it is impossible to even sit down or gather with friends or do anything at all unless you are engaging in some sort of economic exchange. Maybe the sidewalk is the last of the spatial commons but if you stopped walking or sat down while on a sidewalk, you'd be "obstructing traffic," and that certainly is not allowed. My point is, every time I sit down to write, I go a little insane. I abort everything I start writing lately because I don't give a shit about what I have to say, because I want to be less of a person (the least you can possibly be while still being technically alive); to resist the urge to say, to be seen, to individualize, to be distinct. If I start to disappear from the internet it's because I feel like I cannot morally justify writing, being an Author-Artist, or dumping all of my energy into THE WORD. Because anything having to do with my "self" literally pains me. Did you go to AWP? Did you feel connected or alone in your head? How did it feel to be near the people you know digitally, to know them embodied for a few days? I actually found it hard to make eye contact with people because I felt embarrassed and gross inside my skin. I hope I didn't come across as rude. I was very excited to see everyone but I was nervous and extremely sleep-deprived. I met many of the HTMLGIANTers, bought tampons with Ariana Reines, made a fool of myself in front of Bhanu Kapil and Eileen Myles (especially Bhanu, after giving her an ambien letter and bundle of drawings), hung at a bar with M. Kitchell and Kate Zambreno, wandered the DC streets for hours lost and alone while it rained, was berated by a possibly homeless eastern European man who made racist remarks about me, stayed up all night talking to an old classmate about Clarice Lispector, flipped out when I found out Clarice Lispector loved Spinoza (!!), hung with Alec and other Florida people…and so on. Tim Jones-Yelvington was definitely the best dressed. I think it was Mike Young who asked me at lunch if I live in a punk house and I said I live in a "Marxist Goth Cult," which may or may not be a joke. I will leave it to the imagination. A few months ago I deleted my facebook and it definitely feels like I exist less to the world. I've been reading too much post-marxist theory and feeling paranoid about subjective/immaterial production under postmodern capitalism—Empire, you might call it—and have been thinking about how facebook/tumblr/twitter/WEB 2.0 operates according to a consumerist logic, the constant production-consumption feedback loop that exploits our human NEED for acknowledgment while turning our fears and longings and sadness into tiny poops to be consumed without actually granting us the satisfaction of interpersonal connection that we often desperately crave. That, to me, is the saddest thing…the way an email only feels good for a few minutes, the way we are immediately waiting for the next thing, searching for something deeper while our sense of self worth gets bound up with the amount of hits or "likes" we receive. I'm not indicting anyone. I crave such contact as much as anyone else but this just doesn't feel right. I am very fucking afraid.
Tags: alienation, AWP, hand jobs, people, THE INTERNET
39 Comments