2012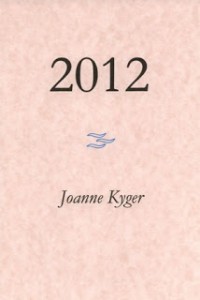 2012
by Joanne Kyger
Blue Press, 2013
$10.00 / Buy from Blue Press
Joanne Kyger periodically taught in the now defunct Poetics Program at New College of California, much as she still teaches now and then at Naropa. Over a decade ago I had the pleasure of being a student in one of those classes. We officially focused on "the serial poem" reading books by Jack Spicer, Ed Dorn, Alice Notley, and Ed Sanders, but more vitally the class was an uncompromising lesson in the wider practice of living—with poetry happening to be our focus—one among many of life's daily occurrences.
A serial poem in its own right, 2012 exemplifies how fluidly Kyger's writing practice is a sustained fact of her life. This journal-like suite of nine poems, presented in chronological order with dates of composition, is well representative of her ongoing engagement with the world via poetry over the last half-century. The writing is finely sculpted if often deceptive in giving off a carefree it's-all-no-big-deal vibe. Of course, the simultaneous action of these characteristics only contributes towards how totally great the poems actually are.
Reading Kyger's work is to take part in sharing her daily intimacy concerning wildlife, gossip, books read, current events, past memories, friendships, and more, all balanced by her keen awareness of detail. Observation is her abiding practice and discipline. Who's that and what's it doing?
Some animals don't want to move.
The deer here spend all their lives
in a two mile radius.
The back yard is
ankle deep in pellet poo
They are practically domesticated
The fearless male quail hops right over
the red shafted flicker
pecking the new grass.
("The Epic of World Mythology" Dec 26, 2012)
Merry Christmas Eve! For your holiday reading pleasure, here's a round-up of some of my favorite book reviews posted on HTMLGIANT in 2012, in reverse chronological order of post date: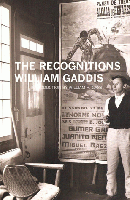 HIS STACK OF PALIMPSESTS
Tyler Flynn Dorholt on The Recognitions by William Gaddis
This is a monster review for a monster book. Maybe one of the best pieces of writing you'll read on The Recognitions.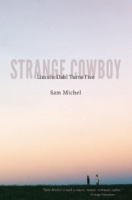 25 Points: Strange Cowboy
Joseph Riippi on Strange Cowboy: Lincoln Dahl Turns Five by Sam Michel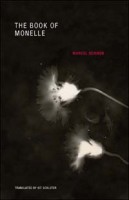 25 Points: The Book of Monelle
Janice Lee on The Book of Monelle by Marcel Schwob; Trans. by Kit Schluter
I know. This is my review. Really I'm including it in this list because I'm not doing a Top Books of 2012 list or anything like that this year, and instead, I'm recommending you just this one book. Seriously. I'm recommending just one book to all of you this year, and it is this one, so check it out.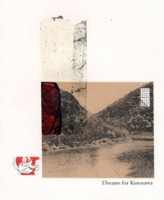 Dreams for Kurosawa/Raul Zurita (trans. Anna Deeny)/A View
Carrie Lorig on Dreams for Kurosawa by Raúl Zurita; Translated by Anna Deeny
It's really beautiful to see the wear of a well-read book. Carrie's personal review  helps to portray the brilliance of Raul Zurita's poetry.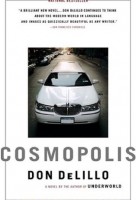 Needing Don DeLillo
Grant Maierhofer on the work of Don DeLillo


http://www.youtube.com/watch?v=FnPix6cunzo
READ MORE >
Mark Baumer, of Everyday Yeah and the Brown MFA blog, writes in with some tips on writing gleaned from what last week or the week before was the #1 movie in America…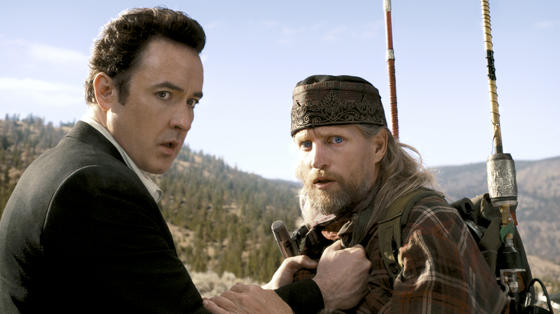 John Cusack or Jackson Curtis wrote a book called Farewell Atlantis.  In the year 2012, according to the movie 2012, it will become the most famous book in the world.  Everything I've read about Jackson Curtis leads me to believe he was very forward thinking.  It was obvious from watching the movie that he had planned his rise in the publishing game long before the world came to an end and flooded and repositioned itself despite an original print run of less than 500 copies.
Here is a list of everything Jackson Curtis did to become the world's most famous author.  I'd like to point out that this list doubles as a nice how-to guide for becoming the most famous living author after the world has killed itself.
1.  A few days before the end of the world wake up late and make excuses about the traffic when your ex-wife calls and asks why you having picked up the kids yet.
2.  Take the limo when your Jeep doesn't start.
3.  Wave to the plastic surgeon dude who is boning your ex-wife only because his skills are important later in the movie.
4.  Drive limo to Yellowstone National Park while singing songs with daughter in the front seat.  Ignore your son in the backseat.  He is being a little douche bag.  Let him listen to the music.  Don't worry, he won't be completely useless his whole life.
5.  At Yellowstone, climb over fences marked with trespassing signs.  Ignore the dead elks roasting on the former lake where you and your wife used to have sex.
6.  Make friends with the head scientist for the United States who is leading up the investigation on the end of the world.  This will only be possible if the head scientist's father has already read your book and has given it to his son.  Make sure the father of the head scientist investigating the end of the world has read your book before you trespass at Yellowstone.
7.  Ask your daughter if she still wets the bed.
8.  Hang out in Woody Harrelson's camper.  Take his last beer.
9.  Bring kids home early when ex-wife freaks out over an earthquake at the supermarket.
10.  Don't believe the government when they say, "The worst is over."