Tuesday, June 8th, 2010
Here's me in the tub, circa 1999, reading Infinite Jest to Benji. Thanks to our third roommate, Craig, for sending me the photo.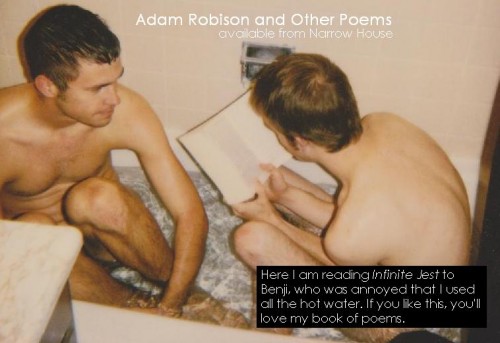 Except for submissions, I read almost exclusively in the bathtub. I'll even take a bath in the middle of the day so I can get some reading done. I think it just works best for me ergonomically. What about you?