HTMLGIANT / baby adolf
Seth Oelbaum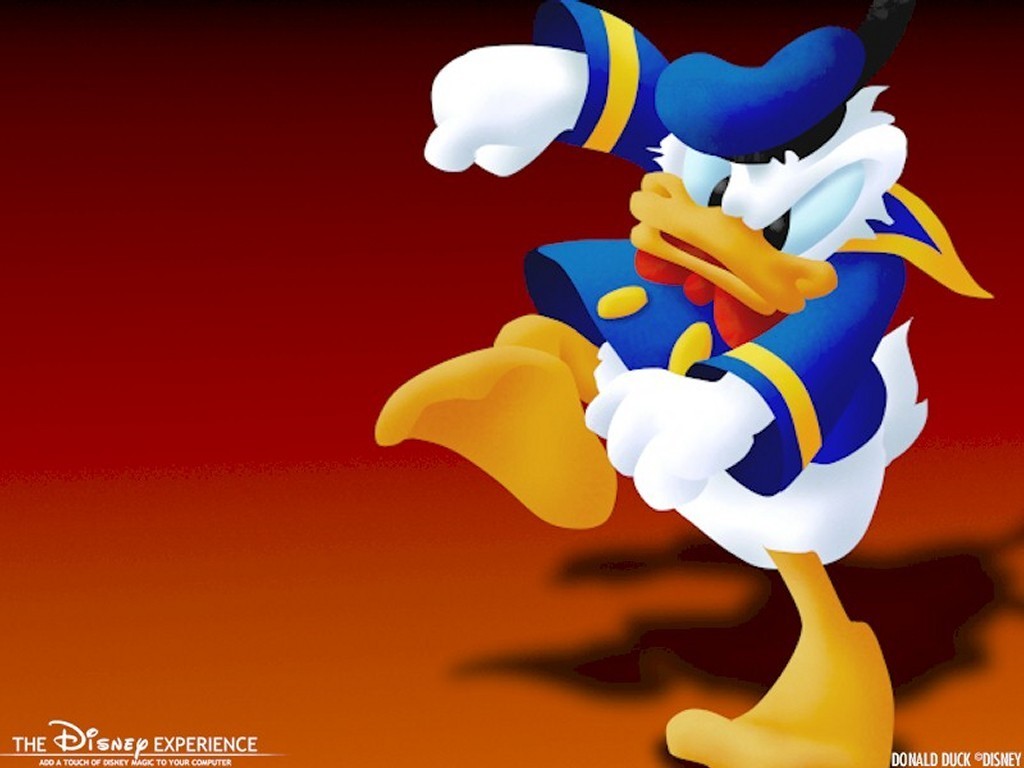 While being educated upon literature, one of the most marvelous assignments I received was to conduct a close reading of a poem of my choosing. Though 99 percent of the people who associate themselves with literature nowadays probably perceive poems as mere documents that they're coerced to comment upon in workshop, I am mesmerized by beatific poems, and I believe each one necessitates thoughtful evaluation. After all, when you see a beautiful look by, say, Calvin Klein, you shouldn't just mumble "Nice job, Calvin" and then zip right along to the next one —  that's inconsideration. What everyone should do is concentrate on the look exclusively in order to notice the particular shade of grey and the way in which the squiggly white stripes contrast those of the grey ones.
The same should be so for a poem.
The poem I selected to do my close reading with was Charles Churchill's night. An 18-century poet who didn't like gay people, Charles is often ignored, while poets like putrid pragmatist Alexander Pope are emphasized. But, really, Charles needs ten times the heed of Alexander, as Charles is ten times as terrific as Alexander.
For Charles, the greater public views the daytime as the place of hardworking humans and the nighttime as the space of a sordid species. But in his poem, Night, Charles says that daytime is much more foul than nighttime. Using heroic couplets, Charles explains why the daytime is contemptuous, calling its denizens "slaves to business, bodies without soul." In contrast to the spiritless stupids, those who wander in the night have an "active mind" and enjoy "a humble, happier state." Near the end Charles states, "What calls us guilty, cannot make us so." While I concur with Charles that just because the 99 percent say it's true doesn't make it true, I don't agree that the nighttime is so wonderful, as gay people go out at night a ton, and gay people aren't a thinking bunch.
But Charles's poem is still bold, bellicose, and abrasive, and all of those traits are laudatory, and, through my close reading, I became much better acquainted with them.
Also disseminating a decided amount of close reading are the baby despots of Bambi Muse. Baby Adolf did one on Emily's "Presentiment," Baby Marie-Antoinette did one about Edna's "Second Fig," and Baby Joseph did one concerning William's ["so much depends"].
Close readings appear to be very vogue. So, having already summed up a close reading of a boy poet, I will presently present a close reading of a girl poet.
Author Spotlight
&
I Like __ A Lot
/
No Comments
September 24th, 2013 / 1:29 pm
Seth Oelbaum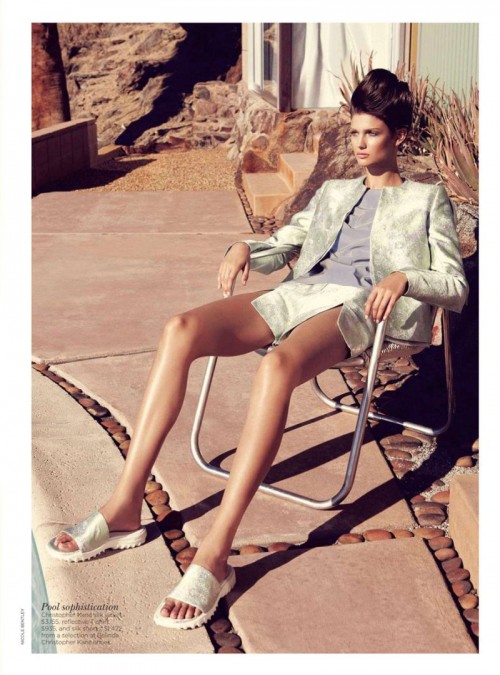 Much like Mary Tudor and Anne Boleyn, summer and I are the antithesis of amicable. I hate heat. I heat sweat. I hate seeing human skin. I hate swimming. I hate sunlight.  All of these tasteless traits are allotted a starring role in June, July, and August. Already, I want winter to come. The cold, the frost, snow, booties, mittens! Winter is sort of more elaborate than summer. While I never want to be a part of this world, (and by this world, I mean you-know-whos with you-know-what values), I really don't want to be a part of this world in the summer. Since Mary refused to recognize Anne as England's queen, I'll refuse to recognize summer. Instead, I'll read books (one, obviously, should always read books, since it's one of the utmost Christian activities), including:
FunSize&BiteSize by Ji Yoon Lee: She resembles a cute tiny kitty who everyone wants to pet, only no one actually does, since nearly everyone is aware that if you attempt to do such a thing then she'll bite you, and while that bite may not hurt much at first, eventually it'll turn into a disease much more fatal than the kind gay people get.  A preview: "Fetishize my misery / Not white American male's."
I Will Never Be Beautiful Enough to Make Us Beautiful Together by Mira Gonzalez:  She seems sad, depressed, moody, discontent, and all the other things that most anyone with any perceptiveness would be right now. She also has a rather captivating name. "Mira" is light and delicate, like a fine piece of fabric. "Gonzalez" is also the last name of the former Texas Ranger baseball player Juan Gonzalez. This All Star constantly hit home runs, which are quite dramatic. Preview: "i feel like 400 dead jellyfish in the middle of a freeway."
Lemonworld & Other Poems by Carina Finn: She's basically a modern princess (one of the poems in this book is titled "modern princess") who has come home for winter break to visit her mommy and sigh flippantly and eloquently at the whole entire universe. Carina likes yummy food (browniemix), fashion accessories, like ribbons, violence ("peace is a field of graves"), and the types of things Gertrude Stein would like — "16-year-old girl looking to buy a moustache." To spotlight her forceful mercuriality, Carina includes plentiful exclamation points, one of the most comely types of punctuation marks ever. A couplet: "don't trump the mode / there's a rabbit in the marshmallow!"
Pageant Rhymes by JonBenét Ramsey: Last summer, the cute Tumblr literary corporation Bambi Muse published Baby Adolf's Nursery Rhymes to much acclaim. Even presumed adversities (presumed, due to a certain trait) were laudatory. "Nothing to complain 'bout here," was Saul Bellow's hearty response. This summer, Bambi Muse will publish a collection of couplets by the sensational JonBenét. The verse touches on yummy victuals, fashion, and other things. A couplet: "Cheddar broccoli soup is most profound. / I was killed in my pink Barbie nightgown."
Taipei by Tao Lin: This  boy, though a straight boy, seems like a manipulative psychopath, so I'm invariably curious about his compositions.
TwERk by Latasha N. Nevada Diggs: A little bit ago, Joyelle McSweeney posted about these poems. From what I've read, they contain the qualities of a circus as well as a loud, unmitigated drag ball. Even the author's name teems with theatrics. Nevada is home to quite a few cinematic creations, like Casino (a mafia movie) and Liberace (a boy first and now a movie starring Michael Douglas and Matt Damon).
The Diary of Anne Frank by Anne Frank: I've read this book bountifully, obviously, and I will continue to do so during the summer months (and I'm not talking about the Sex and the City version either!) Caitlin Flanagan says Anne is an "imp, a brat, a narcissist, a sulker, a manipulator, a manic talker, a flirt, and a person who insisted on the rapt attention of everyone around her at one moment, and on the pure privacy that all misunderstood people demand at the next. "
Petocha/Chiflada by Monica McClure: The sharply chic Mona is publishing a bratty chapbook with wtfislongsdrugspress, a new press founded by Carina and Stephanie Berger, the princess of The Poetry Festival. It's invariably estimable when tiny, pretty girls work together on a particular project, it's kind of like an episode of The Babysitters Club.
The Bible: A ton of people are on a path to hell, but by perusing this text (not just for summer, either) they just may be able to take the trail to heaven, where Edie Sedgwick and Edith Sitwell convene tea parties.
I Like __ A Lot
&
Roundup
/
1 Comment
June 14th, 2013 / 2:43 pm
Seth Oelbaum
Maybe if Syrian people started being blown up while running marathons in Boston then the white race would care more about it…
Men in partial or full military dress went door to door, separating men — and boys 10 and older — from women and younger children.

Residents said some gunmen were from the National Defense Forces, the new framework for pro-government militias, mainly Alawites in the Baniyas area. They bludgeoned and shot men, shot or stabbed families to death and burned houses and bodies.
– "Grisly Killings in Syrian Towns Dim Hopes for Peace Talks," Anne Barnard
… Although, according to Baby Adolf, if you want attention for being killed by the boatloads then you should probably be J E W I S H.
Speaking of that, Baby Idi is having a hard time comprehending that "Jewish, New York sense of humor." Is there anyone out there that can elucidate it for him?
… Anywho, Baby Marie-Antoinette could really use a soft cherry cream cheese croissant right about now.
Mean
/
70 Comments
May 16th, 2013 / 3:17 pm
Seth Oelbaum
A couple of days ago Baby Adolf, the first Bambi Muse baby despot, and I met up at a McDonald's near a Germanic bakery located somewhere on the Upper East Side.
My outfit featured, among other things, sunnies. As for Baby Adolf, his deck was brown.
Both Baby Adolf and I ordered vanilla ice cream cones. And after we ordered second vanilla ice cream cones, Baby Adolf screamed (unlike PhD's, &c, no one at Bambi Muse is captivated by "conversation") about how he wanted to be on HTML Giant quite badly. After all, Baby George III has been and so has Baby Marie-Antoinette. Why should the boy who will one day kill six million you-know-whos and five million other oh-who-cares be denied the chance to appear on the site run by the continually cute-looking Blake Butler?
"Maybe," I said to Baby Adolf, at the McDonald's near the Germanic bakery on the Upper East Side, "if you gave me three Baby Ruths, four Jujubes, and a Coca-Cola then I'll publish your summary of the 5th-annual CUNY chapbook festival on 9 May 2013."
Baby Adolf grumbled his assent. What follows is Baby Adolf's summary:
***
On Saturday Baby Adolf, accompanied by his mommy, Klara Hitler, visited the 5th annual chapbook festival at CUNY. For some time, Baby Adolf believed CUNY was just another way to say NYU. After Saturday, though, Baby Adolf realized that they were two separate entities. NYU is a big ugly college that's usurping the West Village, while CUNY is a big ugly building in Midtown.
The festival took place in a plain white hallway, and, according to Baby Adolf's eyes, there wasn't anything particular festive going on. There weren't any military marches or bellicose speeches prophesying global war along with the resurrection of the fatherland. Unfortunately, there were too many boys who looked like they'd just blown in from Bedford as well as a fair amount of girls whose clothes suggested that they had just come here from their weekly Park Slope Lesbian Separatist meeting.
But some commendable creatures were present, like Baby Ji Yoon. She spent most of her time at the festival taking mysterious notes, as if she were spying for a certain country that starts with North and ends in Korea.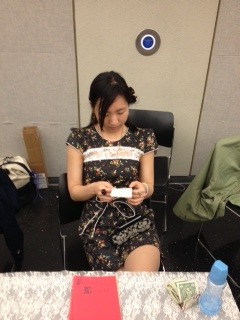 Mean
&
Vicarious MFA
/
No Comments
May 9th, 2013 / 3:02 pm
Seth Oelbaum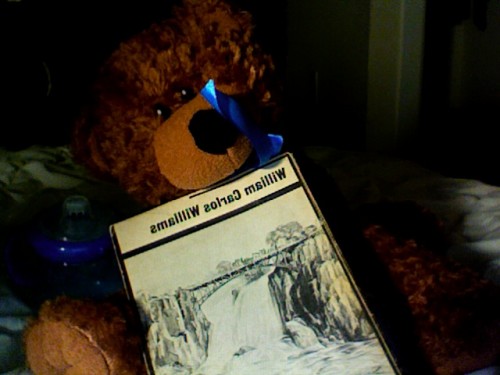 As many are already absolutely aware, beginning on March 6 and ending on March 9 there was a literary conference — sponsored by Bambi Muse and Fox News — of sparkly specialness. That literary conference — the Kmart Belles Lettres Conference — was clamorous, and clamor commands a summary. So here is a summary!
March 6 (Day 1):
Most of the attendees were in a foul mood for the first day. Edie Sedgwick, for one, lost her fur in a cab on the night before and refused to mingle with anyone, even the sharp society poet Edith Sitwell. Sitwell tried to offer Edie a coup of tea, but Edie insisted that no one speak to her about anything unless it was directly related to the recovery of her fur coat.
So, instead Sitwell started a conversation with none other than Baby Adolf, the first Bambi Muse baby. Here's a snippet of their chat:
Events
&
I Like __ A Lot
/
9 Comments
March 14th, 2013 / 4:01 pm
Seth Oelbaum
Early this morning, in the wee wee hours, a group of glamorous/ghastly ghosts (including the first wife of British bard Ted Hughes) convened to determine the Most Terrifically Tyrannical Poetry Collection of 2012. After numerous gulps of grape Juicy Juice and some suicide threats the superstar sprites concluded that Baby Adolf's Nursery Rhymes warranted the wonderful honor.
Congratulations Baby Adolf!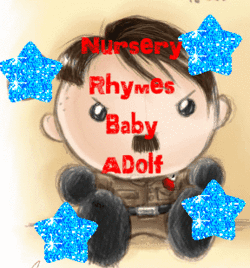 Author Spotlight
&
I Like __ A Lot
&
Massive People
/
1 Comment
December 19th, 2012 / 5:47 pm