Black Metal
… being "a touring screening of experimental film and video by eleven contemporary artists whose work resonates with the heavy, dark, and mystic obscurity of Black Metal music." I caught it in Chicago and thought it pretty awesome; you should go:
When: Sunday, May 6, 2012 at 7:30pm [please note the correction!]
Admission: $5
Location: Spectacle Theater (124 South 3rd Street, Brooklyn, NY)
Artists included: Annie Feldmeier Adams & Locrian (Chicago), Gast Bouschet & Nadine Hilbert (Brussels, Belgium), Una Hamilton Helle (London, England), Devin Horan (Brooklyn), Hunter Hunt-Hendrix (Brooklyn), Ruth Jarman & Joe Gerhardt of Semiconductor (Brighton, England), Chris Kennedy (Toronto, Canada), Marianna Milhorat (Chicago), Jimmy Joe Roche (Baltimore), Shazzula & Cultus Sabbati (Brussels, Belgium), and Michaël Sellam (Paris, France).
About the curator: Amelia Ishmael is an artist whose practice includes critiquing, historicising, teaching, and curating. Her recent projects include the traveling art exhibition "Black Thorns in the White Cube" and the academic journal Helvete. She studied studio art and art history at the Kansas City Art Institute and the School of the Art Institute of Chicago, and has published articles on contemporary art with The WIRE, Art21.com, ArtSlant Chicago, and Art Papers.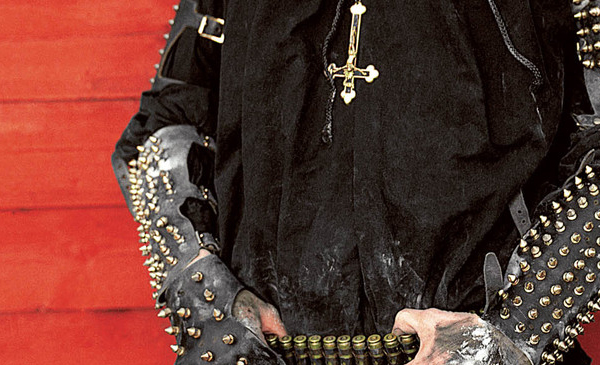 As I am lately wont to do, I was thinking about black metal. Specifically I was thinking about my difficult relationship with the less savory elements of the philosophies of some of my favorite black metal artists. As I have been wont to do since the column started, I was read Haunting the Chapel by Brandon Stosuy and noticed that the same issue had come up for him recently. I like to listen to synchronicity. (And I used to like to listen to Synchronicity—weird, huh?) So, I dropped Mr. Stosuy an email with a couple of questions on the subject. Here are his answers:
READ MORE >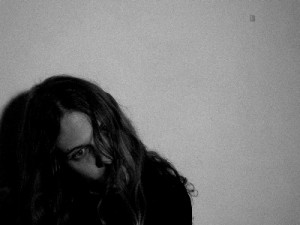 — Ovskum, an Italian singer and guitarist, was quoted in one of the symposium's lectures as saying, "my music does not come from a philosophy but from a precritical compulsion" —
If you can say that without irony, I'm pretty sure you win.