brion gysin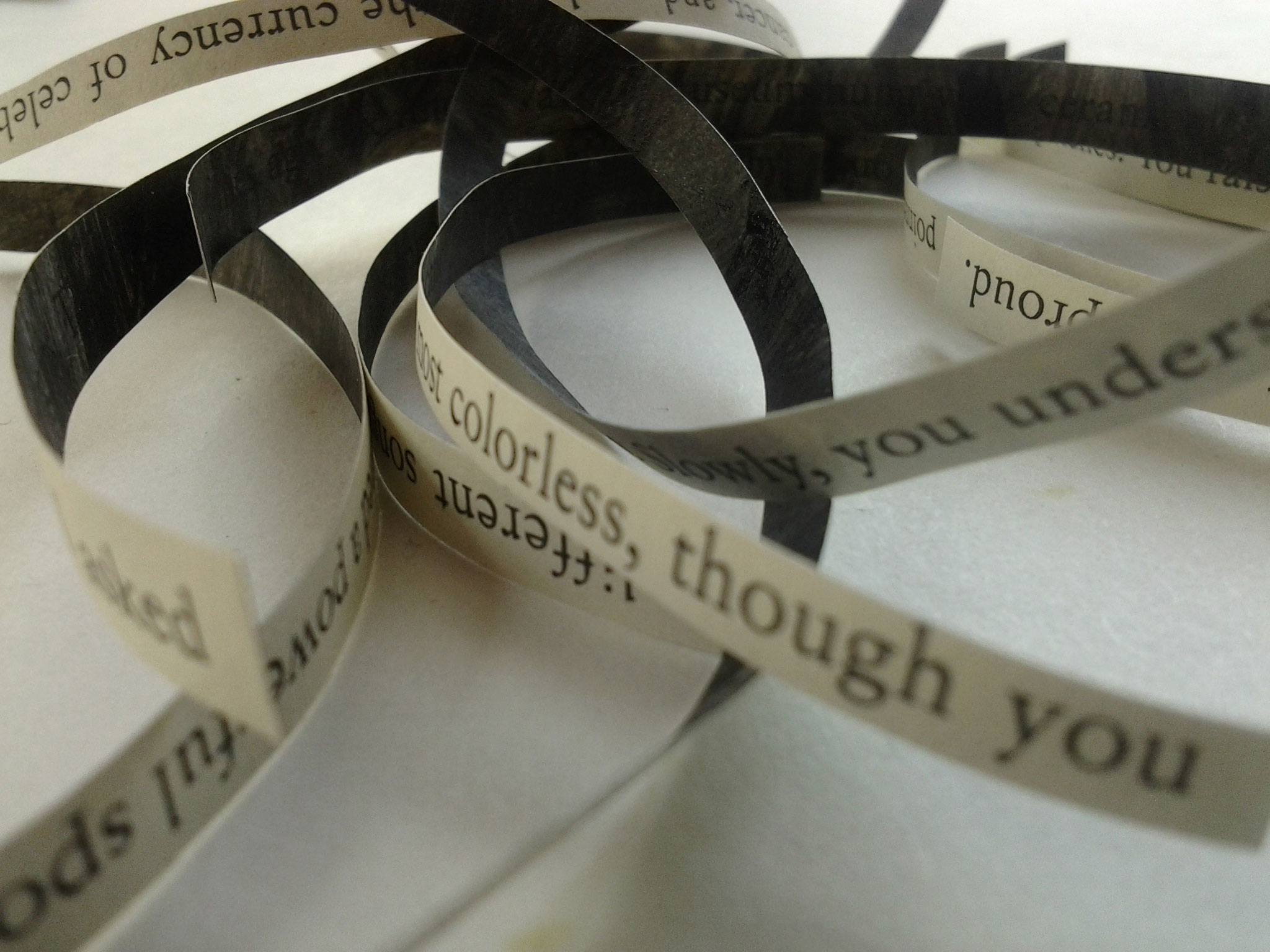 A while back, I ran a little series, "Another way to generate text." The first one proved fairly popular, and I've been meaning to make more of them, but generative techniques haven't been on my mind. However, my post last week, "Experimental fiction as principle and as genre," generated a lot of text (haha), in the form of comments. Some people who chimed in questioned whether the Cut-Up Technique that Brion Gysin and William S. Burroughs developed and used in the 1950s was ever all that experimental. Specifically, PedestrianX wrote:
I find it hard to accept this argument when its main example, the Cut-up, didn't start when you're claiming it did. I'm sure you know Tzara was doing it in the 20s, and Burroughs himself has pointed to predecessors like "The Waste Land." Eliot may not have been literally cutting and pasting, but Tzara was.
This comment got me thinking about the role influence plays in experimentation; more about that next week. Today I want to address the point PedestrianX is making, as it strikes me as pretty interesting. Were Gysin and Burroughs merely repeating Tzara? Or were they doing something substantially different?
To figure that out, I decided to run through the respective techniques, documenting what happened along the way. Because if I've learned anything in my studies of experimental art, it's that thinking about the techniques is usually no substitute for sitting down and getting one's hands dirty.
If you want to get dirty, too, then kindly join me after the jump . . .

A few years ago at Big Other I wrote a post entitled "Experimental Art as Genre and as Principle." That distinction has been on my mind as of late, so I thought I'd revisit the argument. My basic argument then and now was that I see two different ways in which experimental art is commonly defined.
By principle I mean that the artist is committed to making art that's different from what other artists are making—so much so that others often don't even believe that it is art. As contemporary examples I'm fond of citing Tao Lin and Kenneth Goldsmith because I still hear people complaining that those two men aren't real artists—that they're somehow pulling a fast one on all their fans. (Someday I'll explore this idea. How exactly does one perform a con via art? Perhaps it really is possible. Until then, I'll propose that one indication of experimental art is that others disregard it as a hoax.) Tao visited my school one month ago, and after his presentation some folks there expressed concern, their brows deeply furrowed, that he was a Legitimate Artist—so this does still happen. (For evidence of Goldsmith's supposed fakery, keep reading.)
Eventually, I bet, the doubts regarding Lin and Goldsmith will fall by the wayside. Things change. And it's precisely because things change that the principle of experimentation must keep moving. The avant-garde, if there is one, must stay avant.
That's only one way of looking at it, however. Experimental art becomes genre when particular experimental techniques become canonical and widely disseminated and practiced. The experimental filmmaker Stan Brakhage, during the 1960s, affixed blades of grass and moth wings to film emulsion, and scratched the emulsion, and painted on it, then printed and projected the results. Here is one example and here is another example. And here is a third; his films are beautiful and I love them. (The image atop left hails from Mothlight.) Today, countless film students also love Brakhage's work, and use the methods he popularized to make projects that they send off to experimental film festivals. (Or at least they did this during the 90s, when I attended such festivals; I may be out of touch.)
Those films, I'd argue, while potentially beautiful and interesting, are not necessarily experimental films. As far as the principle of experimentation goes, those students had might as well be imitating Hitchcock.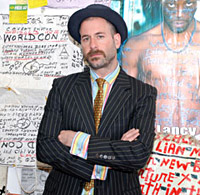 Brion Gysin famously said,  "Writing is fifty years behind painting."  And it looks like Kenneth Goldsmith would agree:
What I learned in the art world is that anything goes. The further you can push something, the more it is rewarded: to shoot for anything less in the art world is career suicide. The art that is deemed the most valuable is rarely the most finely-crafted, the most expressive, or the most "honest" works, but rather those which either attempt to do something that's never been done before or those that synthesize older ideas into something new. Risk is rewarded. Those who follow tradition in a known, dogged, and obligatory manner are ignored. Unlike the poetry world, the mainstream of the art world since the dawn of modernism has been the avant-garde, the innovative, the experimental. The most cutting-edge work — the work with the biggest audience and historical import — has been the most challenging.
–from "The Tortoise And The Hare: Dale Smith and Kenneth Goldsmith Parse Slow and Fast Poetries" in Jacket 38