dzanc books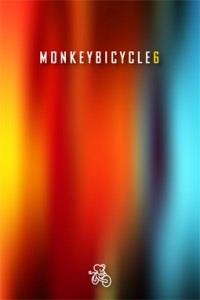 Monkeybicycle No. 6 is available for pre-order here. From the editors:
In this edition of Monkeybicycle's print version, we move back toward the traditional style of fine literature that we so recklessly abandoned for issue five. Loaded with dozens of incredible stories and poems from the likes of Ryan Boudinot, Kim Chinquee, Curtis Smith, Laura van den Berg, as well as so, so many more, this book is sure to please. Check out the full line-up below, and then pick up your copy today!

Contributors: Shane Allison, Sheila Ashdown, Richard Barrett, Matt Bell, Ryan Boudinot, Kim Chinquee, Martha Clarkson, Michael Czyzniejewski, Daniel O. Harris, Drew Jackson, Jason Jordan, Jing Li, Frayn Masters, Corey Mesler, Cristin O'Keefe Aptowicz, CS Reid, Nora Robertson, Sarah Salway, Curtis Smith, Tyler Stoddard Smith, John Spiers, Joe Sullivan, Matthew Summers-Sparks, Twixt, Laura van den Berg, Cody Walker, Brandi Wells, and Jay Wexler.
It comes out April 25. [Reasons why April is the cruelest month: T.S. Eliot said so, taxes are due, Hitler's birthday. Reasons why April is the coolest month: Monkeybicycle No. 6 is released, Kind of Blue is recorded.] Big props to Kim Chinquee, who is in the current/new American Short Fiction, Bateau, and NOON.

Also, check out these [this & this] one-sentence stories which I've been enjoying.


New from the always creation-forward Dzanc Books comes the DCWS, a pay-by-the-hour series offering 1 on 1 creative writing tutorials online with a wide range of incredible authors.
Dzanc Books is pleased to announce our newest program: the Dzanc Creative Writing Sessions. The DCWS is an online program that will allow writers to work one-on-one with published authors and editors to shape their short story/novel/poem/etc.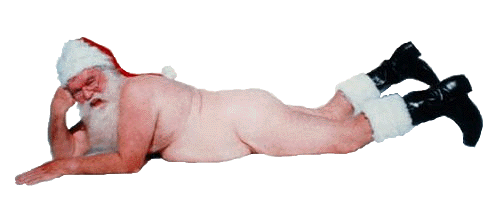 With Indie Press Secret Santas being assigned today (massive props to Ryan Call for going through and organizing all that and emailing everybody, holy shit), we've received a couple special offers from publishers with Santa-only deals lined up.
1st off, Hobart is offering half-price subscriptions. Usually they are $18, so for $9 you can get your gift recipient a year's worth of a really excellent lit mag. That even leaves room for two gifts. Can't beat that. In your paypal order, just mention that you are ni the SS program, and make sure to include your recipient's address (which will be coming with your assignments, half of which have already been sent. If you haven't gotten yours yet, it should be coming soon).
2nd, from Dzanc Books:
Dzanc Books is excited about the HTMLGIANT Secret Santa program and will happily gift wrap any books ordered through our website for the Secret Santa program. We will gift wrap the book(s), place the gift wrapped books inside a postal envelope (we typically ship things priority) or box, as well as a half sheet page designed by our Art Director, Steven Seighman, which will announce that the accompanying gift wrapped package is arriving as a result of the Secret Santa program, and that their Secret Santa ordered them something from Dzanc Books, and that they should hold off opening the package until Xmas.

http://www.dzancbooks.org/store/index.html

All a Secret Santa will need to do when they order directly from us, is add a note through the Paypal order that it's for the HTMLGiant program. We will also accept checks/orders via email as well. Those can be sent to dan@dzancbooks.org.
With these deals, you can get a pretty hefty present for $20, not to mention all the other sales going on now (such as the Word Riot bundles).
If publishers would like to extend other Santa promo deals for customers, the comments section is wide open.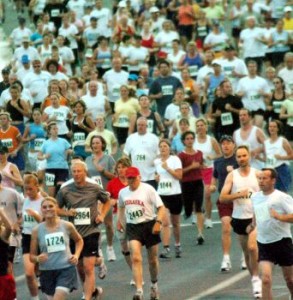 Dzanc Books is sponsoring a Write-A-Thon. They need a little money.
Hey, you have a little money. A little, right? $5, maybe? You should sponsor one of the PARTICIPANTS of the DZANC WRITE-A-THON so that they can continue to publish Peter Markus and Yannick Murphy and Roy Kesey and Kyle Minor and Allison Amend.
And more Peter Markus is coming. And Dawn Raffel. And Robert Lopez. And Terese Svoboda. And Suzanne Burns.
Do it for Steve Gillis. Do it for Dan Wickett. Those guys love books and they take fiction seriously. And they do right by a bunch of really good writers.
You love those people. You know you do.
Hell, you all love Peter Markus. If you didn't love Peter Markus, you wouldn't be reading HTMLGiant. Do it for him. Sponsor him. He's a participant.
Or Kim Chinquee. Sponsor her. She's a machine. She's a freakin' short-short fiction machine.
Or Matt Bell! Everybody loves Matt Bell! He wrote that great essay about Leisure Suit Larry in the Land of the Lounge Lizards for Hobart. Remember when you read that? And it made you laugh?
Or Jim Ruland! He had a great essay about the movie Repo Man in The Believer a while back. You loved that essay!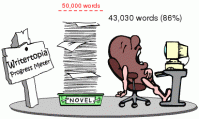 Dan Wickett, god of small presses, has announced a Write-a-Thon! on the Emerging Writers Network – basically, you get a sponsor to pay a certain amount of money depending on how much your write and then that money goes to Dzanc Books. He has better details over at the site.
I once did a Jump-Rope-a-Thon! and raised some money that way. I also went Trick or Treating with a UNICEF box.
Oh, also, a prize: the writer who raises the most money gets the 'full run of' Dzanc's titles.
Presses
/
Comments Off

on Raise Cash for Dzanc Books by Writing Words
October 7th, 2008 / 8:53 pm