HTMLGIANT / Jeremy Schmall
Guest Posts
by Jeremy Schmall
.

David Berman's life has been one of failure and refusal. At least, that's what he said at the very rare talk he gave at NYU on July 25th, the concluding event of the inaugural Open City Summer Writing Workshop. Although the idea of Berman being a failure was news to me—I am an enormous fan of his book of poems (Actual Air) and his former band (Silver Jews)—he does have a point. He didn't follow up his book with another book, he refused to tour with his band for years, and when he finally capitulated, and the touring started to eke out money and win over a committed fan base, he quit music to fail at writing a memoir, and then nearly created a TV show based on his life, but walked away when he realized what that would look like. But both writing and music are behind him now. What he's after instead—and which he communicated through a wide-ranging, associative, often sublime speech marked by long, meditative silences—focuses on his father, Richard Berman, a high-paid PR man who creates and disseminates misinformation on behalf of corporate giants. His work effects the choices we all make everyday.
Author Spotlight
&
Events
/
64 Comments
August 3rd, 2010 / 10:22 am
Guest Posts
[A poem by Wendell Berry, with compliments and hat-tips to Jeremy Schmall, Robert Snyderman, and everyone at the Corresponding Society. – JT]
.

"Manifesto: Mad Farmer Liberation Front"
.
Love the quick profit, the annual raise,
vacation with pay. Want more
of everything ready-made. Be afraid
to know your neighbors and to die.
And you will have a window in your head.
Not even your future will be a mystery
any more. Your mind will be punched in a card
and shut away in a little drawer.
When they want you to buy something
they will call you. When they want you
to die for profit they will let you know.
Author Spotlight
/
25 Comments
May 6th, 2010 / 6:29 pm
Justin Taylor
I am giving a reading tonight with Joanna Smith Rakoff at Oblong Books, in (presumably) scenic Rhinebeck, NY. So I was trying to figure out which train to take there (Amtrak) and then how to get from the train station to the actual town/store–but then I got bored and figured I'll deal with it when I get there. Which I will–or won't, I guess. Anyway.
Last night I went to the KGB Bar to hit up the issue #3 launch reading of Correspondence, the journal of The Corresponding Society, itself the love-brain-child of Lonely Christopher, whose forthcoming Little House on the Bowery story collection (The Mechanics of Homosexual Intercourse; February 2011) I am very, very excited about. I first saw Lonely Christopher give a delightfully bizarre and divisive reading a couple years ago in the living room of founding Small Anchoress Jen Hyde; he read with Joshua Cohen, Mathias Svalina, and Joshua Furst, Small Anchor authors one and all. Anyway, last night's reading featured Christian Hawkey, Jenny Stohlmann, A.E. Wilson, Jody Buchman, Ben Fama, Adrian Shirk, and LC himself, all of whom have work in the new issue. You heard it here first, kids: these guys are onto something. I can't remember the last time I sat through a seven-reader poetry+fiction reading and wasn't bored for a minute. Plunking down my ten bucks for a copy of Correspondence #3 was almost certainly the most fun thing I spent money on yesterday, and yesterday I had a great Vietnamese noodle soup and also several alcoholic beverages. But this was better. You should give their blog a look, and generally speaking keep them on your radar. They're certainly on mine. Oh, and a hearty hat tip to Jeremy Schmall, who not only told me about the reading but convinced me to get my ass out of the house and actually go to it. Brother!
Okay, now I need to get back to figuring life (ie trains) out, but since the banjo tunes from yesterday seemed to be well-received (by one guy anyway) I leave you with this video of Pete Seeger and his grandson, Tao Rodriguez-Seeger, singing one of my (and, apparently, Tao's too) favorite Seeger originals- "Well May the World Go." I've been pretty much obsessed with the version of this song that appears on the New Lost City Ramblers 20th Anniversary Concert album, and while this clip doesn't quite have the heft of that version (there's really nothing quite like Seeger when he gets his street-preacher shoes on) it's pretty cool for a whole host of other reasons which I will allow it to disclose to you as you watch.
httpv://www.youtube.com/watch?v=SHDI7Yw0AkU
Uncategorized /
9 Comments
March 11th, 2010 / 11:06 am
Guest Posts
[Jeremy Schmall, by way of reply/addendum/rejoinder to Jim Behrle's essay about how to become a famous poet overnight that Ken linked yesterday, sent me the following  – JT]
(1) To ease the bitter bitter cynicism: httpv://www.youtube.com/watch?v=SEMGe9JkRqU
(2) This power quote from Jack Spicer seems especially resonant now:
"But the point is that most people will exploit poets. They'll exploit the older ones for the knowledge they have, and they'll exploit the younger ones for the promise they have, which somehow or other gives the people some kind of thing that maybe they have promise too, which they don't.
"Essentially, what I mean is, stay loose. Stay absolutely loose, and don't accept any offers whatsoever.
"But you're not just a poet. You're also a human being who wants to be recognized and everything else. One of the best things that I heard on that was last night on KCBS where some guy–his name was Anderson–was talking about peach farmers, and he said the peach farmers didn't know a good goddamn thing about the number of peaches that were needed in the market. In other words, they would send in peaches, and peaches would go down to one cent a peach, or whatever it was, and that this had a great deal to do with farm labor.
"What I'm saying is that you're going to sell out eventually. You have to, just for economic reasons. But when you sell out, know exactly what your peaches cost. Know exactly how many peaches there are on the market. Know exactly what is the price you can sell out for."
– from Lecture 4, "Poetry and Politics," July 14th, 1965 (page 154)
Web Hype
/
5 Comments
March 10th, 2010 / 10:39 am
HTMLGIANT
from Jeremy Schmall & the Cult of Comfort
Andrew Jackson
finished off the Creek Indian
civilization after fighting beside them.
Why Andrew?
& he puts his finger in my nose.
To the gods goes my excess asparagus,
linoleum tabletop & coffee-bruised newspaper.
I say the mountain's not coming.
I say "the traffic," and shrug.
There's just not enough Vaseline
for the whole room.
I do apologize.
If the presentation never ends maybe
I can keep this laser pointer.
Rabbit under truck tire
by the high school
already cold.
Socks up to my teeth.
Electric drill to the avocado.
Striped wallpaper behind a plastic folding chair.
It's certainly not always the case
that infidels will stalk the dumb hallways
rimming the family manor
but we'd like to believe
our cheap picture frames & outdated
electronics are at least worth stealing.
There is an exercise inside everyone's skull
that forces them to stop slathering
lotion on their hands and wonder
what we can't know until next March.
The assignment now is to ruin the face
of your opponent with a grapefruit spoon.
There's a certain trick to remaining
calm while a grizzly claws
through the meat under your ribcage
but no one's ever lived to tell it.
Jeremy Schmall is the founder & co-editor of Agriculture Reader, and author of "Open Correspondence from the Senator, Vol. 1: But a Paucity of His Voluminous Writings" (X-ing). His work has appeared in PEN America, The Laurel Review, Columbia Poetry Review, Juked, and Forklift Ohio. He lives in New York City.
Sunday Service
/
10 Comments
February 21st, 2010 / 3:08 pm
Justin Taylor
—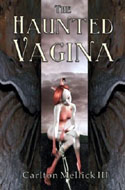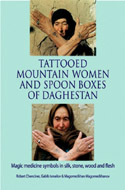 a sweet find from Jeremy Schmall- The Abe Books Weird Book Room. I would like to point out that I have actually read one of the books featured on the site (but not pictured here)–Dominique Laporte's History of Shit.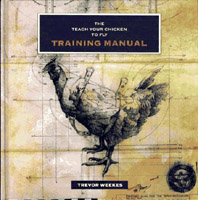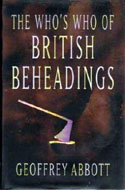 Justin Taylor
Poetry as Site of Resistance
by Jeremy Schmall
If you're willing to argue with me when I say that nearly every poetry book published in the last 30 years is an abject failure, it's likely you're among the small group of people across the country who consider themselves poets. For everyone else, poetry simply doesn't exist outside of high school textbooks. Poets do not appear on talk shows, do not perform on late night TV, and it's increasingly unlikely their books will be reviewed in prominent publications like The New York Times or the Washington Post. It's common knowledge in the publishing industry that even the rare "blockbuster" poetry books sell laughably small numbers compared with verifiable "failures" in the fiction and memoir world. In almost every measure we use to gauge success—money earned, books sold, widespread popular relevance, public recognition—poetry today is an absolute failure. My argument is that's a good thing.
Author Spotlight
/
157 Comments
June 18th, 2009 / 10:23 am