HTMLGIANT / Joy Williams
Guest Posts
I interviewed Richard Chiem on the occasion of his first book, You Private Person, published by Scrambler Books. Photos via Frances Dinger and (the above) Matthew Simmons.  
What was your favorite book when you were younger? What books have made you lol or cry or feel excited?
I think I read a lot of Goosebumps books and Animorphs books, and I was trying to collect the whole series for each. If I think about 1995, there were many times of me just waiting by myself inside a Safeway, because you could find them in the book aisle. I could read one of those books in about two and a half hours, so it became an easy addiction, since I wanted to know everything, to know the whole story. I would stack up my stacks of books next to my video games and my comic books in towers. They were each numbered like episodes, and in different colors. It seemed perfect to me at the time to have them all. I would save up six or seven dollars, everything other week or so in 1995, waiting in line at a Safeway. I recognized a particular need to read. But they never made me cry or laugh. I don't really remember what exactly I was feeling when I was eight years old, in third grade, but I remember those simple horror and adventure stories, and I can still talk about them.
I turn on subtitles when I watch movies now. Some of my friends hate it and some really like it. It was adding another dimension to every movie and it quickened the pace of the viewing experience for me. And I watch a lot of movies. I always write after watching
a movie when everything still feels really alive about the story.
Author Spotlight
&
Film
&
I Like __ A Lot
/
11 Comments
November 2nd, 2012 / 11:50 am
A D Jameson
This is a response to Roxane's recent post, "How the Hell Do We Teach Creative Writing?"
I am a firm believer that creative writing can be taught; I've been teaching it for years now (at DePaul University, the School of the Art Institute of Chicago, Lake Forest College, and StoryStudio Chicago). Below, I'll break "creative writing" down into five pedagogical areas (I'm a rather analytical fellow); when viewed from that perspective, I think, a whole host of practicable exercises and activities become apparent. (Note that this will be a blanket overview; I'd be happy to discuss any of this in much more depth.)
Craft Notes
/
61 Comments
September 8th, 2011 / 5:26 pm
Ryan Call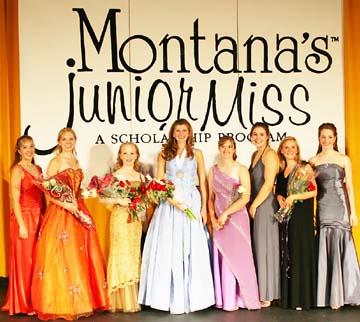 Hi.
Annual contests now open over at Cutbank. This is a pretty standard post.
Joy Williams is judging the fiction contest. If you're interested:
We are honored to have three talented judges participating in the second year of these contests. The Patricia Goedicke Prize in Poetry will be judged by Noah Eli Gordon. Joy Williams will select the winner of the Montana Prize in Fiction. The winner of the Montana Prize in Creative Nonfiction will be selected by Brian Bouldrey. 

Submissions are accepted December 1 through February 29. Winners receive $500 and publication in CutBank 71.All submissions will be considered for publication inCutBank.

The contests' $13 entry fee includes a one-year, two-issue subscription to CutBank, beginning with the prize issue, CutBank 71.
That's all.
Good luck.
Contests
/
2 Comments
December 3rd, 2008 / 5:45 am