linkdump

1. After being beaten into a brain-damaging coma by five men outside a bar, Mark built a 1/6th scale World War II-era town in his backyard. –Marwencol, a photoblog
2. 'And I personally only like high-class escorts. I don't like sleeping with people I really love. I don't want to sleep with them because sex cannot last, but affection can last forever. I think this is healthy. And for the way the rich live, this is possible. But the other world, I think they need porn. I also think it's much more difficult to perform in porn than to fake some emotion on the face as an actor.' –an interview with Karl Lagerfeld
3. Kubrick triple shot: Johannes Goransson & Joyelle McSweeney on The Shining, NotComing.com on The Shining (Kubrick: Freud in his essay on the uncanny wrote that the sense of the uncanny is the only emotion which is more powerfully expressed in art than in life, which I found very illuminating; it didn't help writing the screenplay, but I think it's an interesting insight into the genre.), and NotComing.com on my favorite enigma: Eyes Wide Shut.
4. 'It turns out the doppleganger is Anya Liftig, a Brooklyn-based performance artist, and her intervention on Abramovic's "The Artist is Present" was a performance of her own, which she has titled "The Anxiety of Influence" after the Harold Bloom book of the same title.' –an interview with said interloper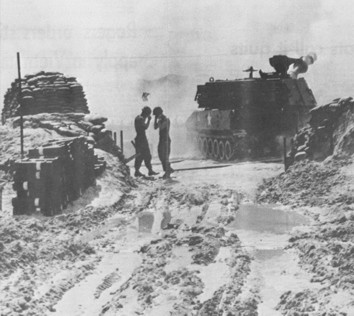 1. BUT NOTE:THE AUDIENCE WILL NOT TUNE IN TO WATCH INFORMATION. YOU WOULDN'T, I WOULDN'T. NO ONE WOULD OR WILL. THE AUDIENCE WILL ONLY TUNE IN AND STAY TUNED TO WATCH DRAMA. –from a letter from David Mamet to staff writers on The Unit
2. It is as though what Stein's generation needed to do to make art was to find out for the first time what art was. In other words, the whole point of acknowledging the present for Stein is to disclose what, once laid bare, seems always to have existed. When this happens, art happens. Understood in this sense, the avant-garde isn't just the struggle for its time. It's the struggle in its time for something lost or forgotten or repressed by its time. Stein's term, both for this struggle and for its object, is "a continuous present." –from an essay by R.M. Berry
3. 'I'm not a genius. Sloppy? Perhaps. It's like this: When I am feeling good, I train a lot. When I feel bad, I don't bother. I don't enjoy working to a timetable. Systematic learning would kill me.' –from an interview with Magnus Carlsen, 19 years old, world's #1 ranked chess player
4. A dose.