michael martone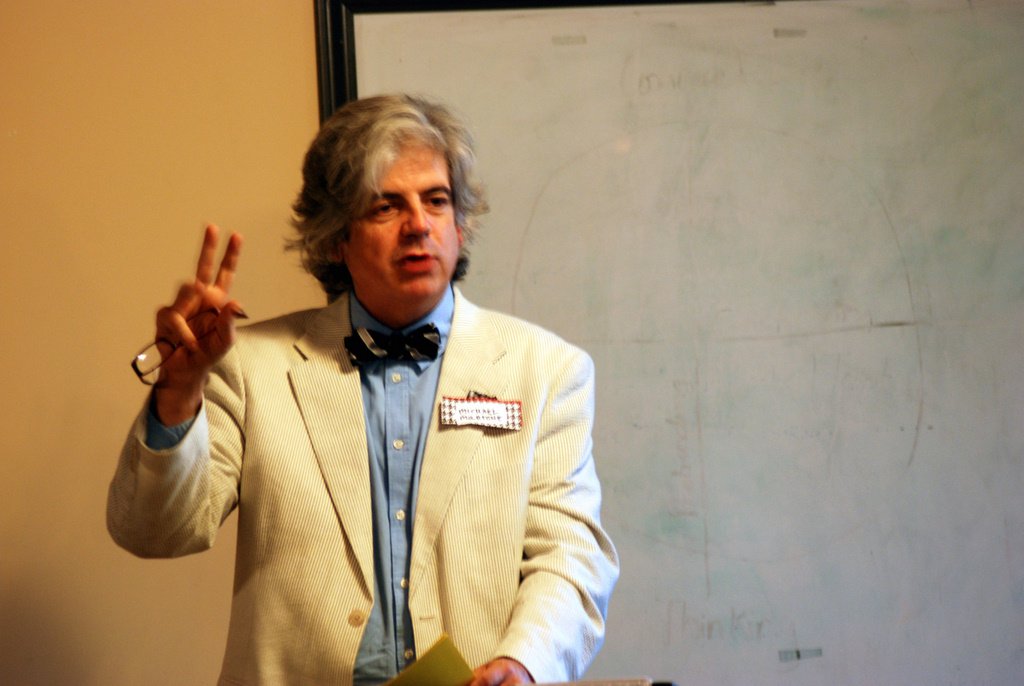 Depending on whom you ask, Michael Martone is either contemporary literature's most notorious prankster, innovator, or mutineer. In 1988 his AAP membership was briefly revoked after Martone published his first two books—a "prose" collection titled Alive and Dead in Indiana and a "poetry" collection titled The Flatness and Other Landscapes—which, aside from The Flatness and Other Landscapes' line breaks, were word-for-word identical. His membership to the Alliance of Icelandic Writers was revoked in 1991 after AIW discovered that, while Martone's registered nom de plume had been "born" in Reykjavík, Martone himself had never even been to Iceland. His AWP membership was revoked in 2007, reinstated in 2008, and revoked again in 2010.
After his first two collections, Martone went on to write Michael Martone, a collection of fictional contributor's notes originally published among nonfictional contributor's notes in cooperative journals, The Blue Guide to Indiana, a collection of travel articles reviewing fictional attractions such as the Musée de Tito Jackson (most of which were, again, originally published as nonfiction), a collection of fictional interviews with his mentor Kurt Vonnegut, fictional advertisements in the margins of magazines such as Tin House and Redivider, poems under the names of nonfictional colleagues, and blurbs for nonexistent books.
But his latest book is perhaps the most revealing—Racing in Place is a collection of essays on Martone's obsession with blimps, basketball, and the Indianapolis 500, symbols for him of "this kind of frenetic motion and also this kind of staticness in the Midwest." Born in Northport, Michigan, Martone has often been described as a regionalist, and his relationship with the Midwest mirrors his relationship with literature: Martone thinks of the Midwest as a "strange, imaginary place, with no distinct borders or boundaries."
Martone now lives in Tuscaloosa, where he teaches in the MFA program at the University of Alabama. In spring 2011 Martone was arrested outside of Golyadkin's Pub in Tuscaloosa for assaulting, allegedly, the writer Thomas Pynchon, allegedly. During Martone's six-week sentence at Tuscaloosa County Jail, I was approved for a "non-contact visit" for our interview: meaning that Martone and I could meet face-to-face, but separated by a panel of bulletproof glass, talking to each other over yellow telephones. (It's unclear why Martone wasn't allowed a "contact visit"—typically an inmate serving time for a misdemeanor, especially one with a sentence as brief as Martone's, is granted contact visits as a matter of routine, SOP—when I asked Martone about it, he refused to answer my question.) Martone wore an orange jumpsuit, did not wear but instead held a pair of tortoiseshell eyeglasses, and had not shaved since his incarceration. I was allowed one pen and one pad of paper—nothing more.
Upon his release, Martone and his wife left for Frankfurt, Germany, where they will spend what remains of his sabbatical year.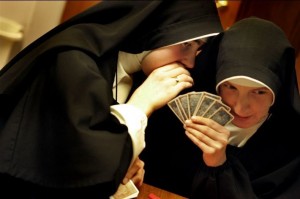 1.) Weather by David. "Blue skies but covered with streaking thin masses of white clouds."
2.) Probably the most glow "new" Andy Warhol book here.
3.) The PEN/Faulkner Award finalists announced today. Tao Lin is not on the list and that is fucking cocksucker horseshit fuck. Fuck. Sherman Alexie (the Man we all be-sweet-on) and that snarky L. Moore book are thick, gray, cement-like children educated in Switzerland. I mean goooooooooooold.
(The PEN is America's "largest peer-juried prize for fiction" but I thought that was American Idol.)
4.) The Heavy Rain reviews drizzle on in now. Dripping.
5.) Will someone do something about contributor notes? Jesus H Lard. If you are 1.) trying to get laid, 2.) have the self-esteem of an ID badge, 3.) ever owned a dog, 4.) have a spouse you very, very, very much love, got it, you are in love, the real thing, you can't believe you found this supportive, caring…5.) have once in your life been president of anything, 6.) have been nominated for a Pushcart Prize.
OK this is cool. And this.
But if not…just tone it down, I'm trying to read over here.
Thanks
John Domini has an interesting (and, I think, provocative) essay in the new issue of The Quarterly Conversation called "Against the "Impossible to Explain": The Postmodern Novel and Society," in which he discusses Aureole by Carole Maso, Zeroville by Steve Erickson, and Michael Martone by Michael Martone by Michael Martone. It begins:
Here's the problem. You decide to try some reading outside the ordinary, a novel that doesn't have the usual earmarks, and it proves interesting, satisfying, but you don't entirely understand why, and when you look for help, an illuminating review or something, you can't find any.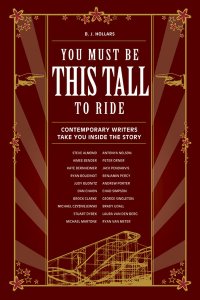 Folks,
A new anthology, called 'You Must Be This Tall To Ride' is a collection of 'Coming of Age' stories (fiction and nonfiction alike) and includes some nuclear writers such as Michael Martone, Aimee Bender, Dan Chaon, Kate Bernheimer, Stuart Dybek, etc etc etc.  Furthermore for all you teacher folks out there, each story includes a 'craft essay' which explains the process of writing these stories which can prove beneficial to your little aspiring Stephanie Meyers.
In other words, this thing rocks; more info (and submission guidelines for book version 2.0) at http://www.youmustbethistalltoride.net/