Noam Chomsky
I'm boning up for "The Poetic Sentence," a panel I'm moderating tomorrow at the Conversations & Connections conference in DC, and I found this video pretty insightful.
httpv://www.youtube.com/watch?v=4zPHAhj_Cio
If you're nearby DC and you're a writer, you will probably want to cancel whatever you've got going on so you can attend this conference. For the $65 admission fee you'll see Michael Kimball's 1-Hr MFA lecture, which is worth twice $65. You'll also get to attend my panel with Mel Nichols, Magus Magnus, Maureen Thorson, and our own fingerlickinggood: Mike Young. Other panels and lectures by a hot list of my faves. You'll also get one of the featured books, a subscription to a magazine, speed-dating with an editor (an intellectual lap-dance, basically) and a kissing booth with Steve Almond. Maybe not a kissing booth, I don't know, that's unconfirmed, but he'll be there so why not?
A WILF is a 'writer I'd like to fuck,' our new enterprise conceived by contributor pr. Since I really like the idea of hypothetical fucking, I cannot contain myself and have posted a top 5 list: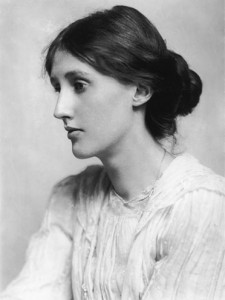 1. VIRGINIA WOOLF
That Virginia Woolf was a lesbian may explain the impractical choices in women I still have which sustained my virginity to an embarrassing point which shall not be disclosed at this juncture. That she has been dead for seventy-some years does not implicate any penchant for necrophilia — for I don't literally want to 'fuck' Virginia Woolf at this point in her decomposition — I simply would have wanted to, had I been more of a man in England at the break of the twentieth century; she at the ripe age of eighteen.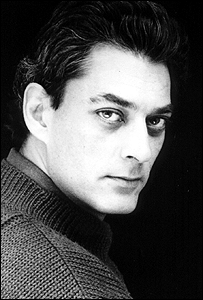 2. PAUL AUSTER
That Paul Auster is a man may explain the impractical choices in women which let to the aforementioned exasperated virginity. I'm straight, but fuck that guy is gorgeous. When I think of his New York Trilogy, I think of his dong and ballsack. I went to his reading once and every woman almost had an orgasm when he spoke. I quivered a little myself, though it was probably just gas from my burrito.