tony o'neill
Nick Antosca
—
I saw Tony O'Neill read from Sick City a few weeks ago when he was in town and heard him tell stories afterward.  Even more edifying, however, is this Jim Ruland interview for Fanzine where they drive east on Sunset Boulevard and O'Neill reminisces about the stuff he sees.
1. @Gawker, 4chan founder tries to explain 'b-tard' to federal prosecutors.
2. @Thought Catalog, Brandon Scott Gorrell lists all the drugs he's taken in chronological order, in 4 parts.
3. Tony O'Neill is reading at the In The Flesh reading series August 19 in NYC, details here. Also, here is in conversation with Adam Carolla.
4. I enjoy creative interpretation of indistinguishable language.

5. Anybody read Tom McCarthy's C. yet? I am curious to hear about it.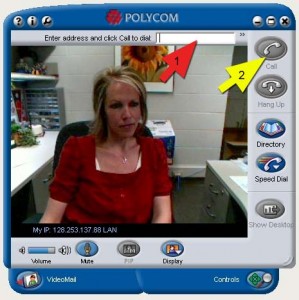 Two from Dennis Cooper: Yesterday was "Neon Angel Day", celebrating Cherie Currie of The Runaways and her new book Neon Angel: The Story of a Runaway, which is co-authored by one of our main men, Mr. Tony "O" O'Neill. the day before that, one of Dennis's regular readers/community-members presented a list of 10 Graphic Novels "chosen…as recommendations to Mr. Cooper and his brilliant flock." The list includes Alan Moore and Melinda Gebbie's Lost Girls, Derf's My Friend Dahmer, and eight other fine titles besides, all with descriptions and excerpts. Also, Dennis, if you're reading this, you were right about Return of the Grievous Angel–duh.
They're talking about the James Franco Esquire story on Gawker, but here's the interesting part- instead of burning the story themselves, they make light fun of it and then leave the real burning to us!
The litblog HMTLGIANT says of the story: "If it weren't by James Franco, this 100% would not be in Esquire… Seems like a pretty typical 'MFA story,' if that's even a type of story." Burn? We are not literary critics, so let us just say this: James Franco is such a good actor!
Adrian Chen, if you are reading this, thanks for the link! I don't know whether this is the first time we've been Gawker-linked, but it's the first one I know of, and it made me feel great, even though that wasn't even my post. According to the Tao Lin/Marty McFly reality-index, my hands are not see-through anymore, and I am allowed to make one facial expression of my own choosing–though obviously I'll choose not to make one. But seriously, Adrian, I miss Foster Kamer. Also, from all of us to Nick Denton–feel free to start picking us off whenever. Imagine if instead of Ann Coulter, Peaches (naked) Geldof and Steve Jobs, the top stories on Gawker were about Harold Bloom, Natalie Lyalin, and probably Harold Bloom again. WHAT IF?
Lastly, the guy whose doppelganger I am, the other Justin Taylor (or JTO as I like to call him) has a short post called "On Scary Stories and the Moral Imagination." It's kind of the same argument Stephen King makes in Danse Macabre about horror as a fundamentally conservative genre, because it is founded on a fear of the other, except made by a believing Christian with a much narrower and more specific definition of "moral," plus also it's really short, and just quotes some other things, and so is not really very much like that at all. JTO, if you are reading this, sorry to have put words in your mouth kind of. It's a big bridge between us, but I'm really committed to building it. What slowed me down, see, is that I can't get my pdf copy of The Axioms of Religion by EY Mullins to print out properly–I'm trying to do it two-book-pages-to-the-printed-page–and so I haven't been able to read it yet. But I WILL get there, and then we'll have that to talk about. Anyway, my favorite part of your post was the Chesterton-opener, the note on which I will end-
Fairy tales do not tell children the dragons exist.
Children already know that dragons exist.
Fairy tales tell children the dragons can be killed.
Tony O'Neill offers a pre-emptive FUCK YOU to Dr. Drew Pinsky for presumably planning to exploit the death of Corey Haim, and for being an asshole in general.
A controversial method of proselytizing to Muslims by starting with Jesus's minor but significant role in the Koran, has generated–wait for it–controversy, drawing fire from Muslims and also some Christian groups. The procedure, naturally, is known as "The Camel Method."
Kevin Wilson, author of Tunneling to the Center of the Earth, loves the blazing hell out of Scott McClanahan's Stories II.
There is a simplicity to the writing that feels very much like traditional storytelling, like a conversation, the easy way the character allows you to come into his life for a little while to hear what he wants you to hear. Despite the humor, which sneaks up on you and floors you, the stories are bleak; almost all of them are set in West Virginia and the propects for most of the characters in the stories are not good. There is sadness everywhere in these stories. And what I'm going to say next is why I think I love these stories so much. Amidst the sadness, the ways in which everyone fails each other, there is such an amazing tenderness that lifts these stories up. I felt very tightly connected to these characters and was grateful for having been around their stories…
Funny, because I was just saying something similar to fellow-Giant Amy McDaniel over gchat yesterday morning (she's a fan too). I said that McClanahan's book reminded me of the subtly acerbic, realist-ish Richard Brautigan not of the novels but of the short stories, like say "1/3, 1/3, 1/3," crossbred with the big-hearted schlubbery of the Larry Brown of "Big Bad Love." McClanahan seems like the kind of guy who probably read Breece D'J Pancake and came away thinking, "yeah, okay, true, but dude–take a load off." No kidding. That said, it must be admitted that McClanahan's lightness can occasionally, like Brautigan again, bleed into slightness, but if the worst thing you can say about a writer is that his not-bogging-you-down occasionally manifests as it-floats-off-on-the-breeze, he and his book are still in pretty fine shape. Anyway, the upshot is that we are all very much charmed/impressed/pleased by Scott McClanahan, and you should see if maybe you are too.
It's worth noting, by the by, that this is not Giant's first time delighting in Scott McClanahan. Back in January, Sam Pink reviewed Stories II. That post also conatins a story from the book, "The Couple," which I think is exemplary and swell. And back last June, pr enthused about the original, Stories. And Scott's own site is here.
Blake Butler
—
NYers: this Thursday, 7 PM at Littlefield NYC, the Post Apocalypse Survival Party feat Survival Panelists: Andrew W.K., Tony O'Neill, Matt McCarthy, and a bunch of other craze. The panel is free with electronic RVSP (see website), and afterwards is a party open to the public. Makes me wish I had the NY blood.
This week we are quite lucky to have the badass, recent Giant object-of-affection, Tony O'Neill. Tony is the author of several books including most recently DOWN AND OUT ON MURDER MILE, who took some time to share with us not only the place where his books get made, but also how he was led by Buddha to meet another, perhaps even larger, holy man.