Monday, October 14th, 2013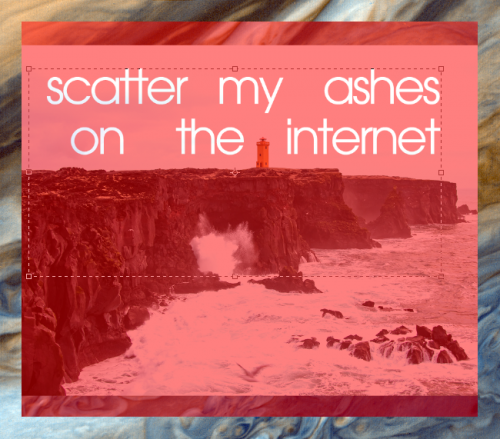 ***
I am very pleased that Crispin Best is my 4th U.K. Spotlight. I've enjoyed just about everything I've seen or read of his. I am, simply put, a real fan. His tweets are a Ferrari. His website's a garage full of Lamborghini (samples of his excellent writing). And his Tumblr is one snazzy racing car after another. (what's with all the sports car references?? — well, it's between me and Crispin, eh!).
Crispin's answers to my questions (my questions steeped in cutesy, showoff puffery and fluff) surprised me a bit like tender marble footsteps fit to baptize or decapitate a king and which knock (knock-knock) like a bronze Beowulf boat against his online personas which are so heroically abrasive ("hi, assholes"- etc), lovable, zany, magnetic, full of swagger and energy.
but, blah, blah, anyways,
..         here's our interview, which you'd better enjoy! (assholes!)
***
Rauan: which would you rather be called: a "digital Ashbery" or a "Tumblr Catullus" (nothing i'm guessing with "Larkin" in it)? and what truth would there be in either ? (and plz elaborate like we're at a party in Brooklyn, leaning against a fridge. or between two trees on a summery day in Oxford. Or in a pit. Anything.).
Crispin: i do know an old story about don barthelme telling his writers-blocked student to drink a bottle of red wine and spend all night writing imitations of ashbery, phoning at 4am to check up on them, and how that helped the student. i feel a strong, sad warmth towards don barthelme at all times, but particularly when i think about that story. i like the sound of a tumblr catullus. that seems appealing. mostly i'm happy to be alive. it's hard and it's hell but it's good.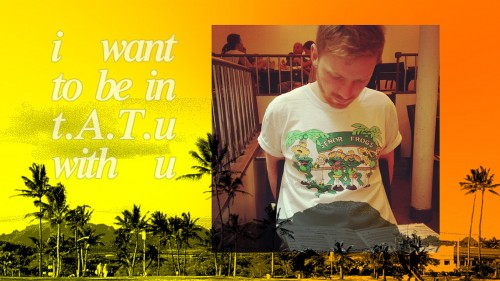 [  the Senor Frogs T-Shirt, fyi, was a shrewd $2 purchase in Tokyo ]
***
RK: beyond your excellent crude and funny persona(s) you seem able to find and show in your heart many beautiful (more…)