Christopher Higgs
Some Must Read Books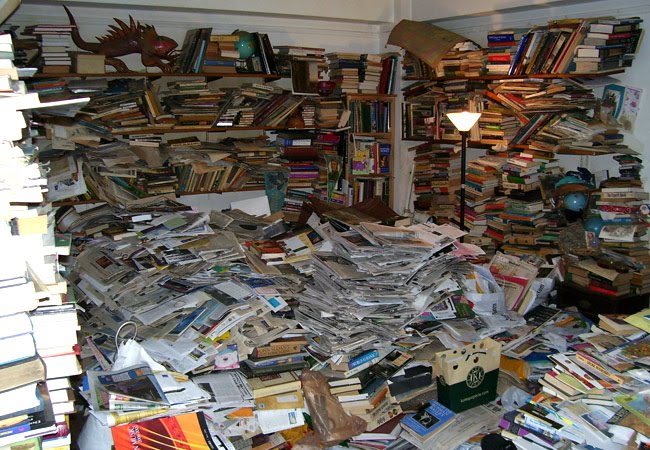 a.k.a. "Playing catch up with the stacks [5]."
In this series, I share with you a stack of my recently acquired and most anticipated reading materials. In 2012 I did one of these in November, August, and March, and in 2011 I did one in May.
Once again I have a heaping pile of awesome-looking unread materials just waiting to be experienced…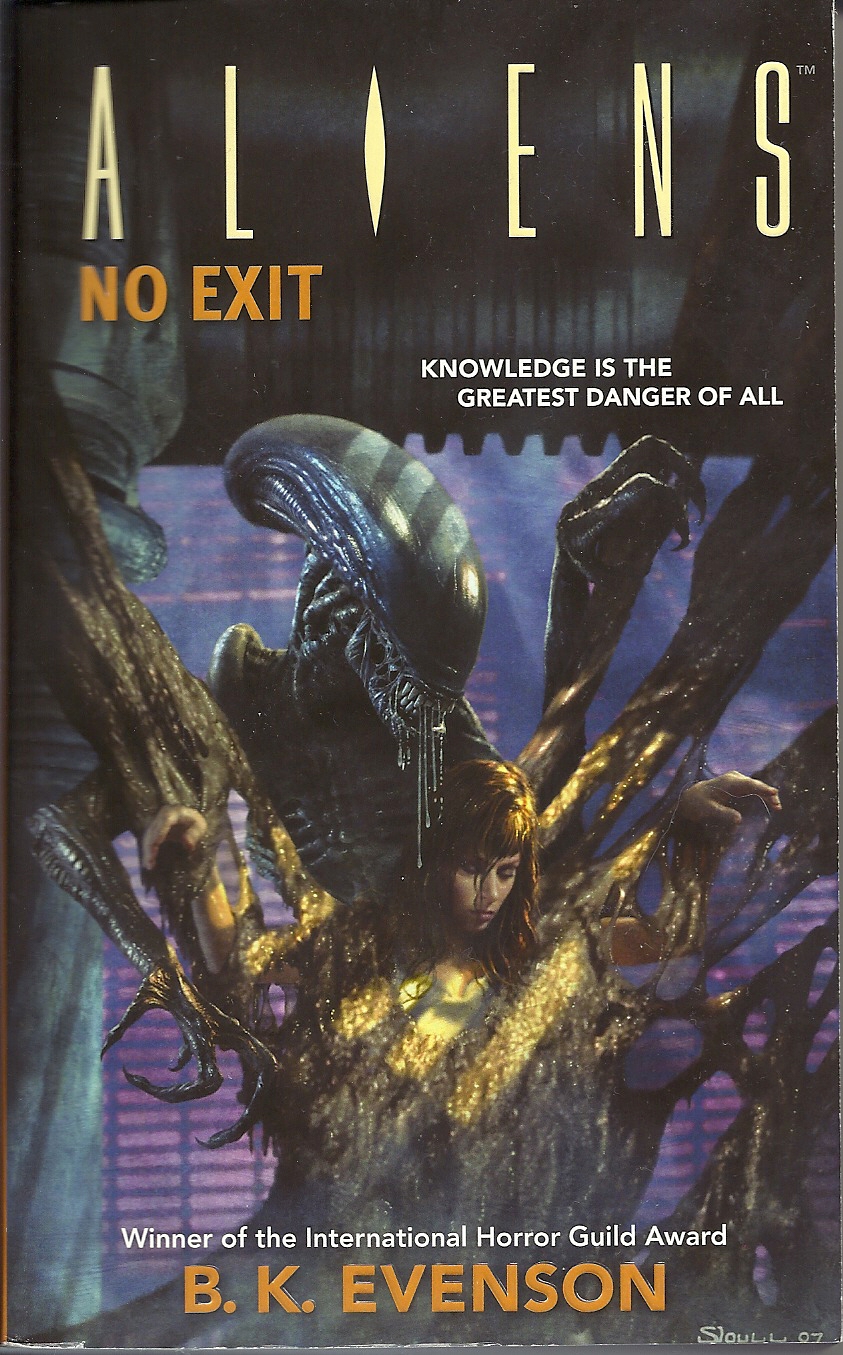 Aliens: No Exit
by B.K. Evenson Under a pen name, the great Brian Evenson enters the world of Aliens. It came out a few years ago, but I just recently learned about it. Since I decided to spend part of spring break re-watching the Alien movies — spoiler alert: Jones the Cat is the hero of the first movie! — I decided to get this and give it a read. Pretty excited to see how Evenson channels his sentence-level precision toward this particular genre.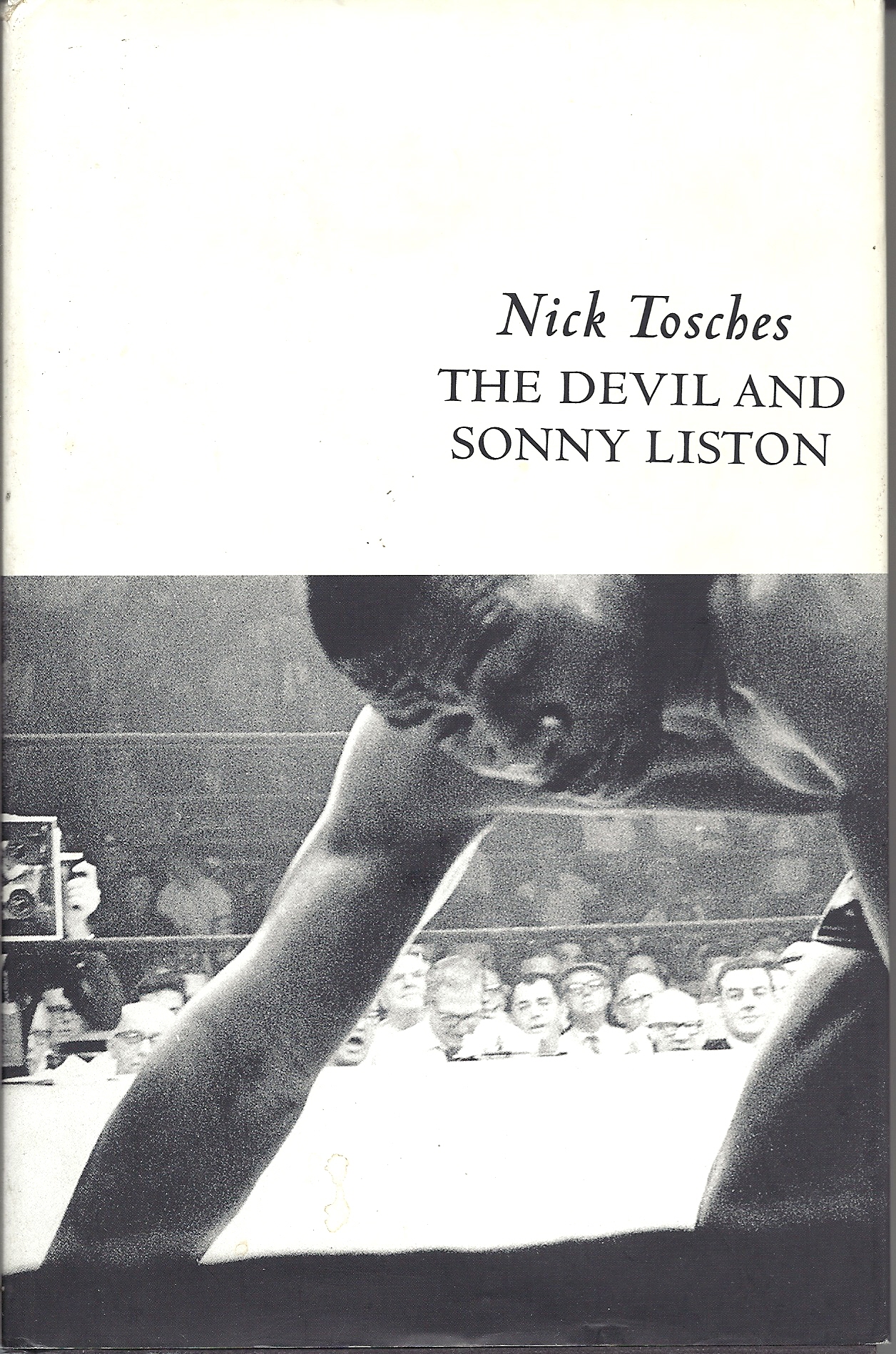 The Devil and Sonny Liston
by Nick Tosches The first time Sonny Liston met Cassius Clay in the ring, the referee stopped the fight. Supposedly Liston hurt his shoulder. Then when they rematched, Liston took a dive. Although I am a huge fan of Ali and Tyson, I don't know much about Liston so this should be good. Looks like he was a real scoundrel.
David Lynch: The Air is on Fire
by David Lynch Wow. This book looks amazing. Hardcover, full color prints of Lynch's artwork. Two cds of music and interviews with Lynch. I found a copy of it for a reasonable price at the Chamblin Bookmine in Jacksonville. If you're near there, you should go there. That bookstore is amazing.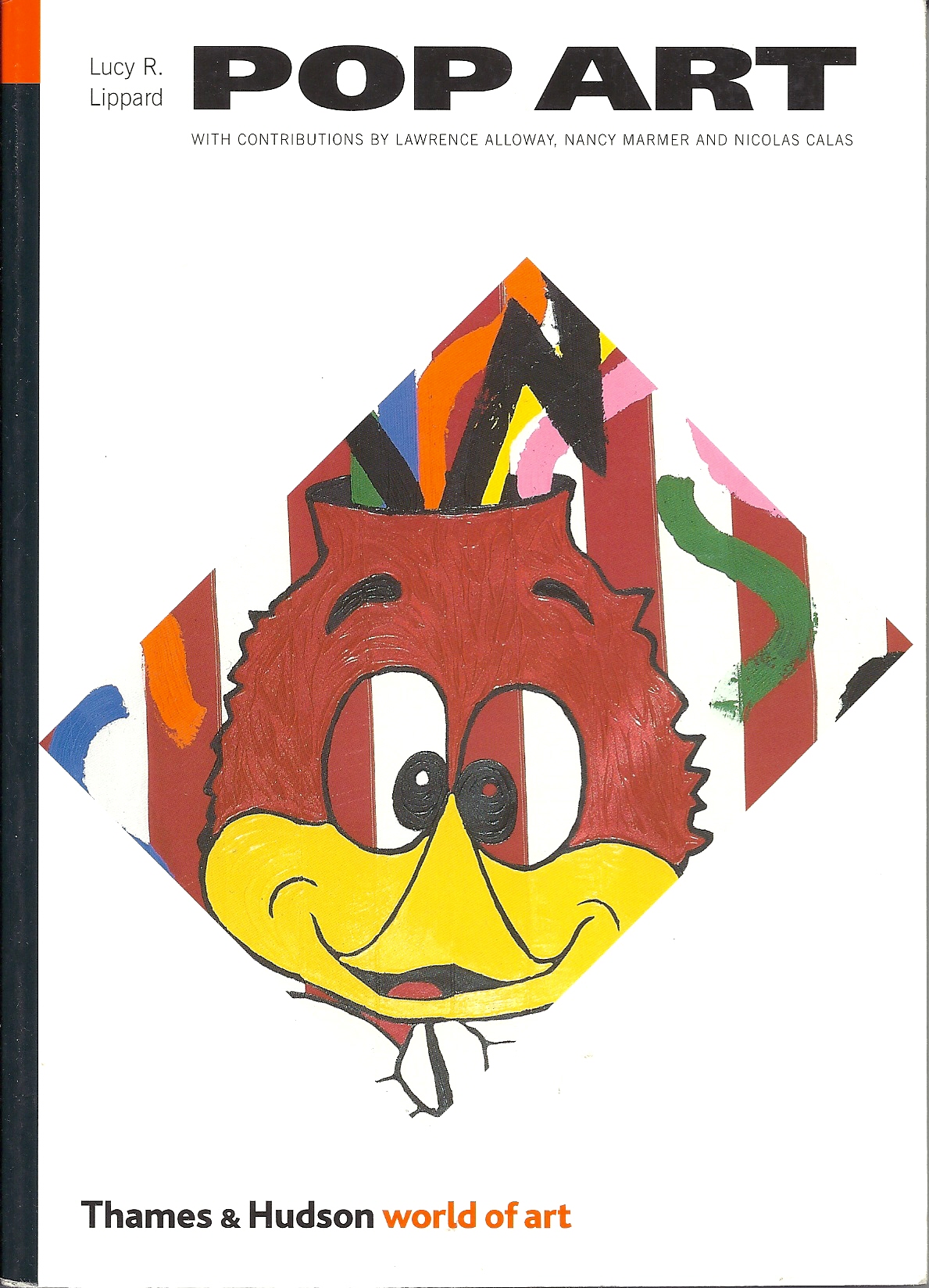 Pop Art
by Lucy R. Lippard Lippard wrote a really great book on Eva Hesse
, so I'm interested to see what she has to say about Pop Art. Not as many full color illustrations as I'd like, but then what good is a book that does everything you want it to do?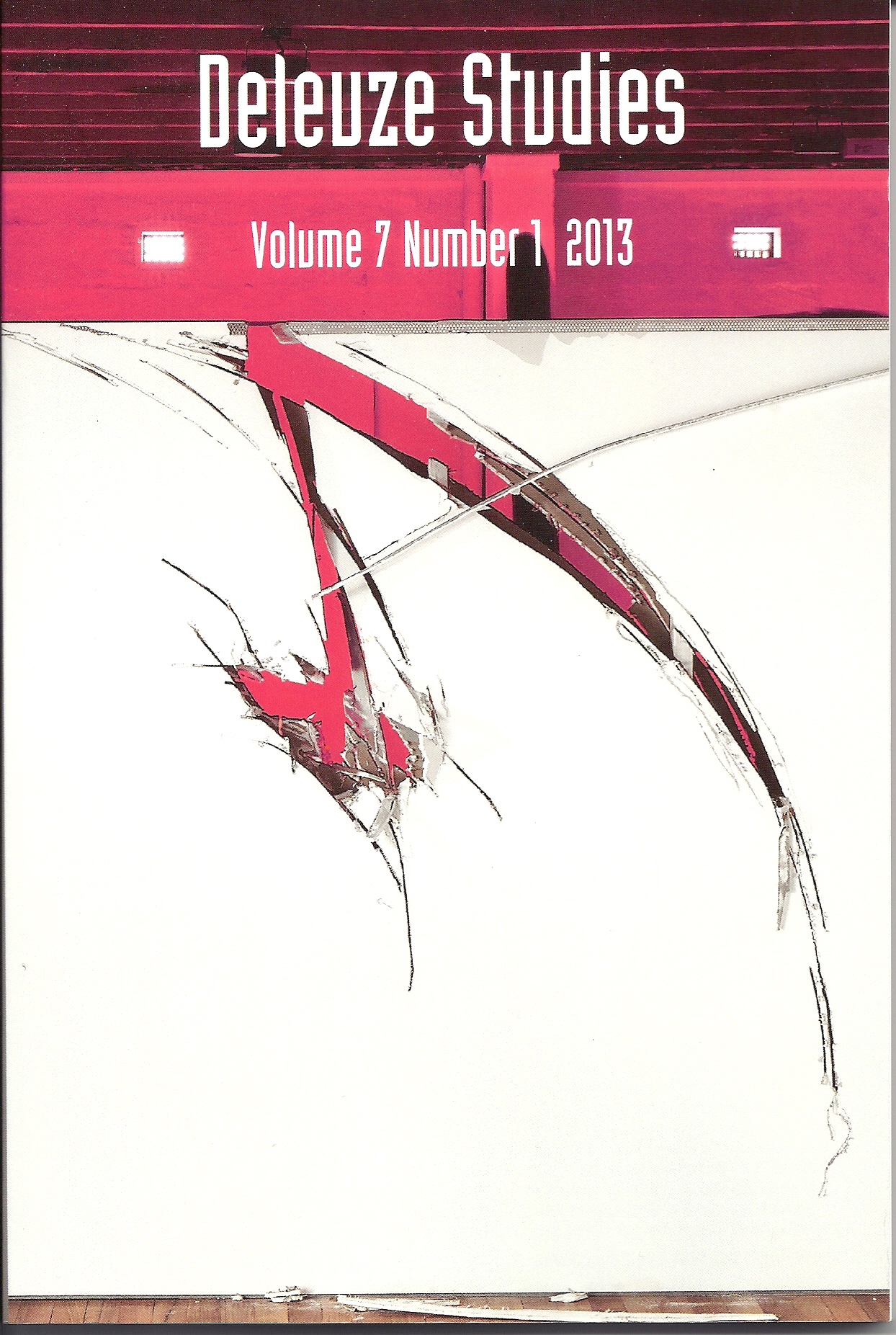 Deleuze Studies Volume 7, Number 1 (2013) This has some good looking things in it, especially the first essay by Daniela Voss called "Deleuze's Rethinking of the Notion of Sense."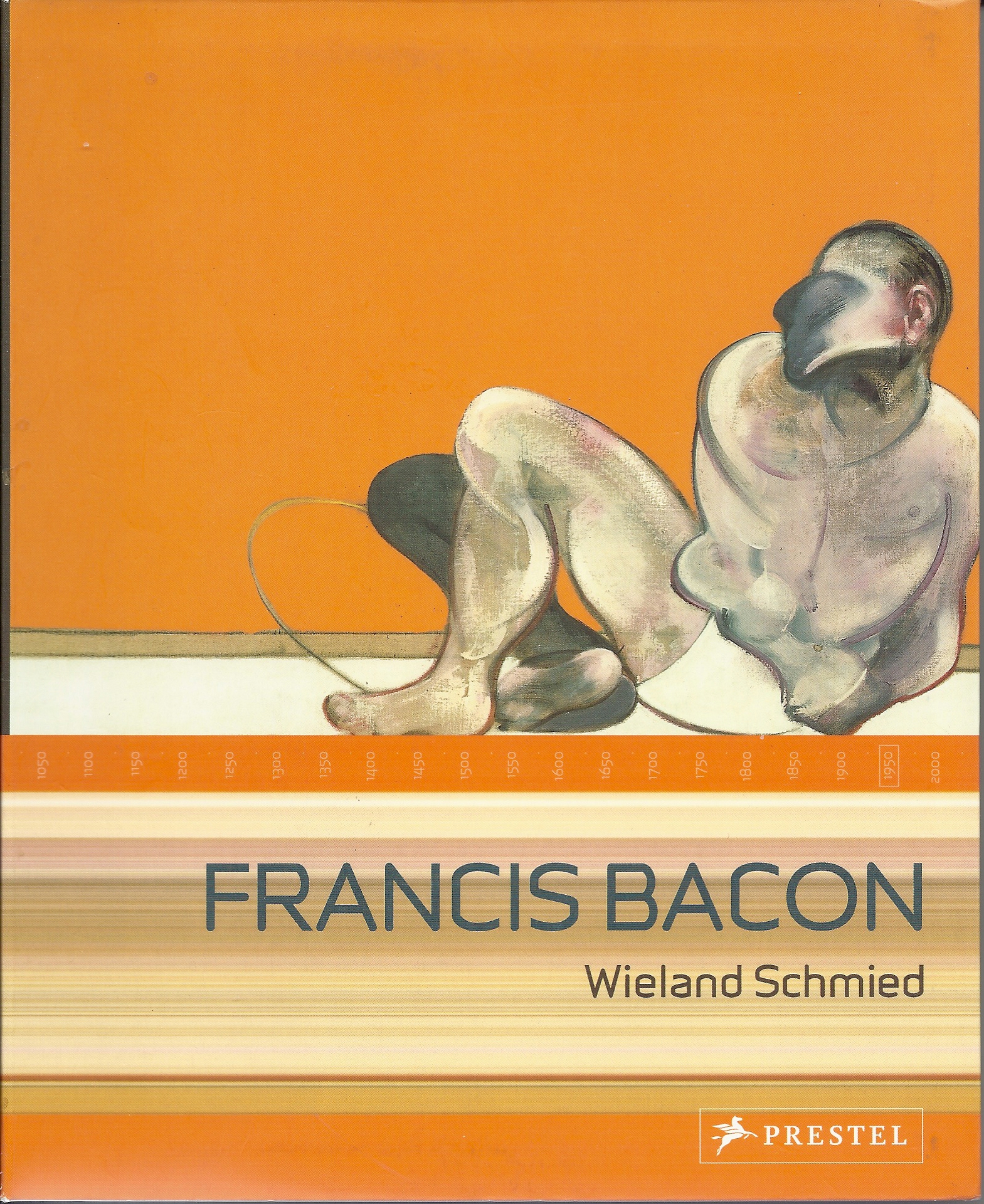 Francis Bacon
by Wieland Schmied In Gabriel Josipovici's What Ever Happened to Modernism?
, Bacon is used as an exemplar of a kind of middle path between abstraction and concreteness. That book pissed me off for a bunch of reasons; but regardless, I really love Francis Bacon. For a long time I had his "Three Studies for a Crucifixion" (1962) as my desktop image. Now it's Andy Warhol's "Knives" (ca.1981-82). Anyway, this book by Schmied has a ton of full color images.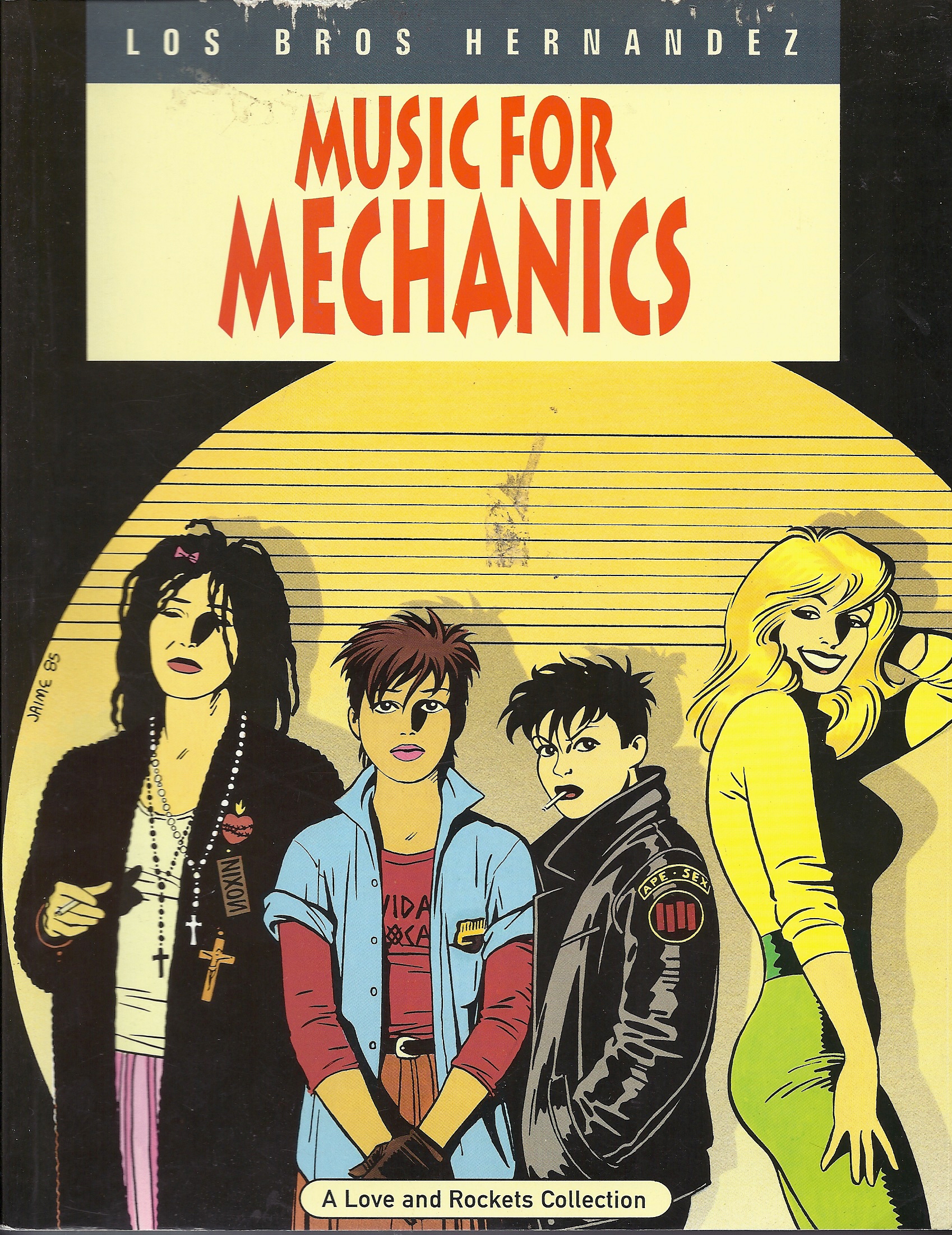 Love & Rockets Vol. 1: Music for Mechanics
by The Hernandez Brothers This is another one I can't believe I found for cheap at Chamblin Bookmine. I'm late to the game on Love and Rockets. I always wanted to start at the beginning if I was going to get into it but the beginning was always hard to find. Now I can start at the beginning.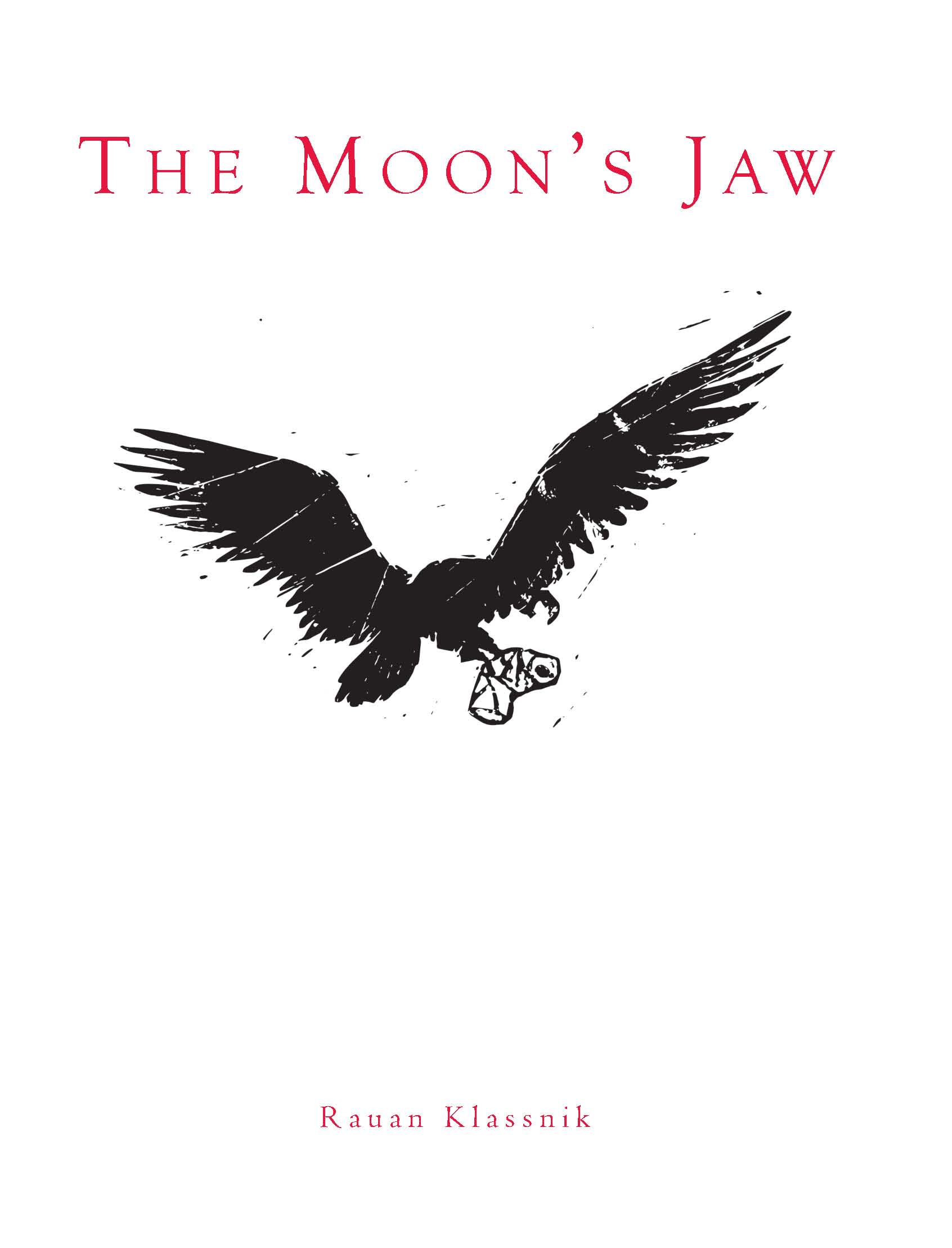 The Moon's Jaw
by Rauan Klassnik If you're not reading Klassnik, you're not getting enough abjection in your life. Words between dashes. Ugliness made stark. Face your blisters. Go on. Get this book and put it under your pillow and chances are Satan will come in the night and leave you with a silver dollar.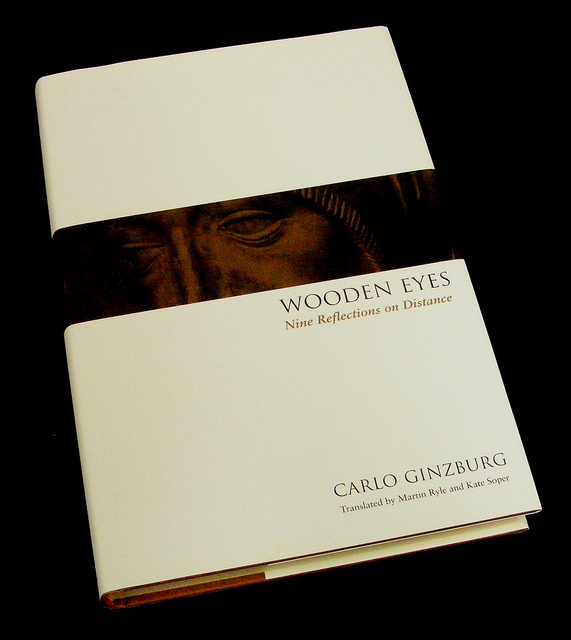 Wooden Eyes
by Carlo Ginzburg Uh-oh, from the look of the first chapter it appears that somebody's gonna take ole Viktor Shklovsky to the washroom and show him what for. According to the Kirkus Review, "[Ginzburg's] breadth is intimidating, his depth daunting, and his conclusions staggering."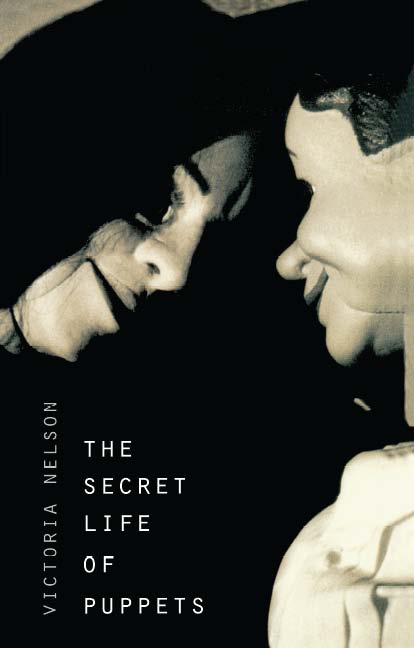 The Secret Life of Puppets
by Victoria Nelson I can't remember who recommended this book. I want to say Barrett Watten, but I can't be sure. About the book one reviewer wrote, "In the opening chapter, Victoria Nelson issues a caveat that deliberately echoes the warnings that preface tales of horror. Do not expect to emerge unchanged. To read this book is akin to entering an ancient grotto, the ante-chamber of the otherworld."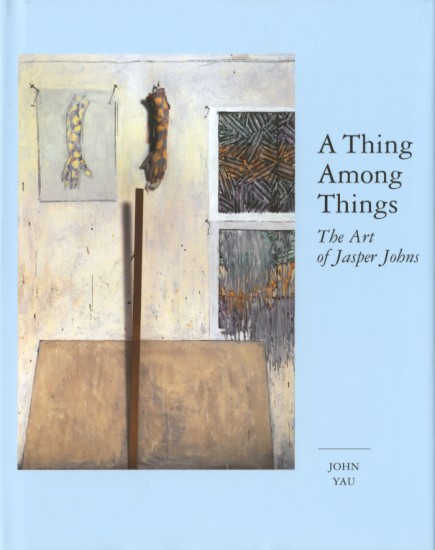 A Thing Among Things: The Art of Jasper Johns
by John Yau I'm on a huge John Yau kick right now. Plus, after reading Calvin Thompkins's tremendous Off the Wall: A Portrait of Robert Rauschenberg
, this book calls out to me. Johns and Rauschenberg are fascinating for a host of reasons, not least of which is their precarious position somewhere between and overlapping both Abstract Art and Pop Art.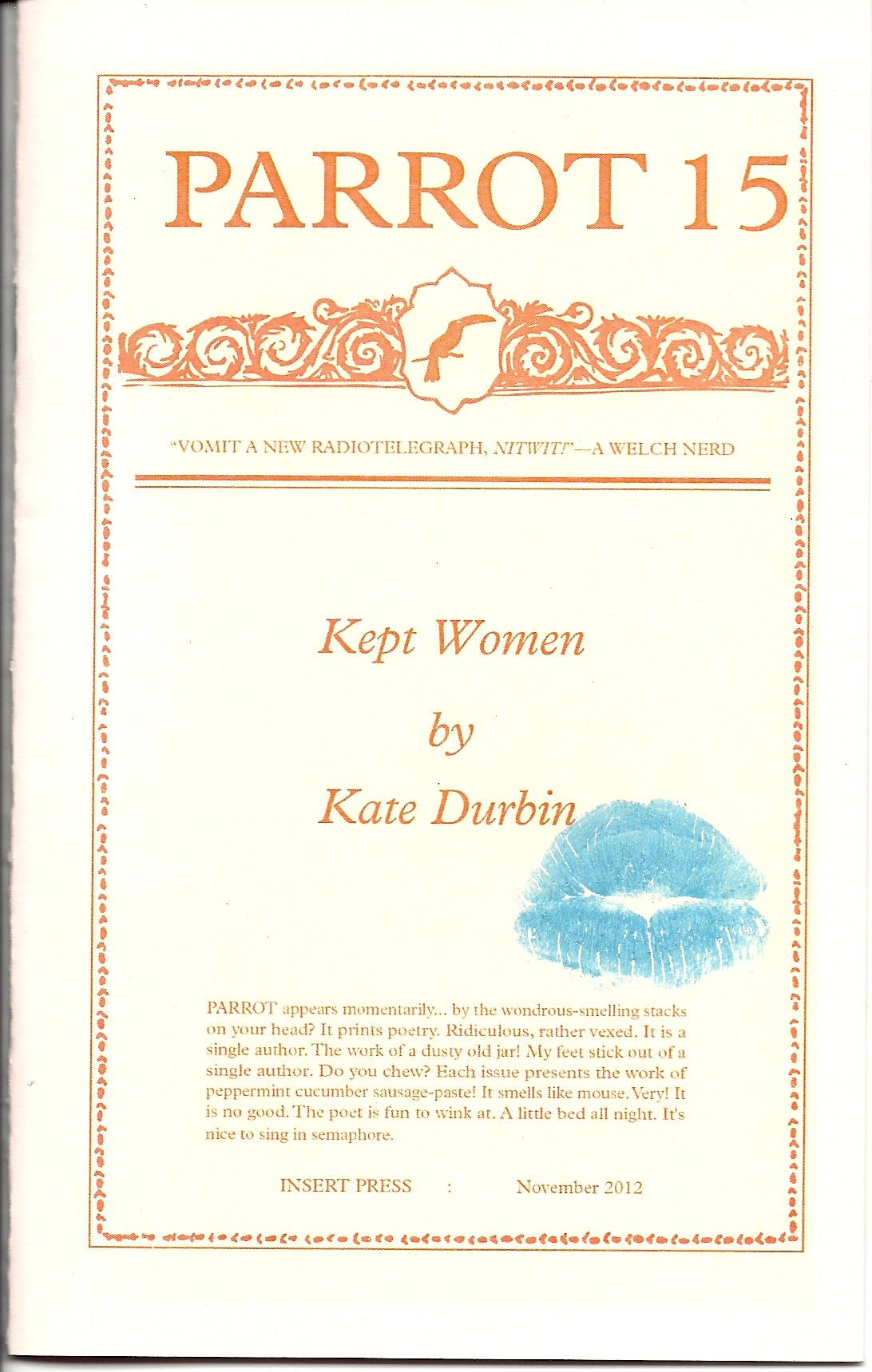 Kept Women by Kate Durbin I call Kate Durbin one of the most compelling contemporary American writers because I feel like she's in her own lane. No one does what she does the way she does it. A rare quality and certainly worth attention. This chapbook, which is part of a larger book, appears to be a set of descriptions of various rooms in the Playboy Mansion.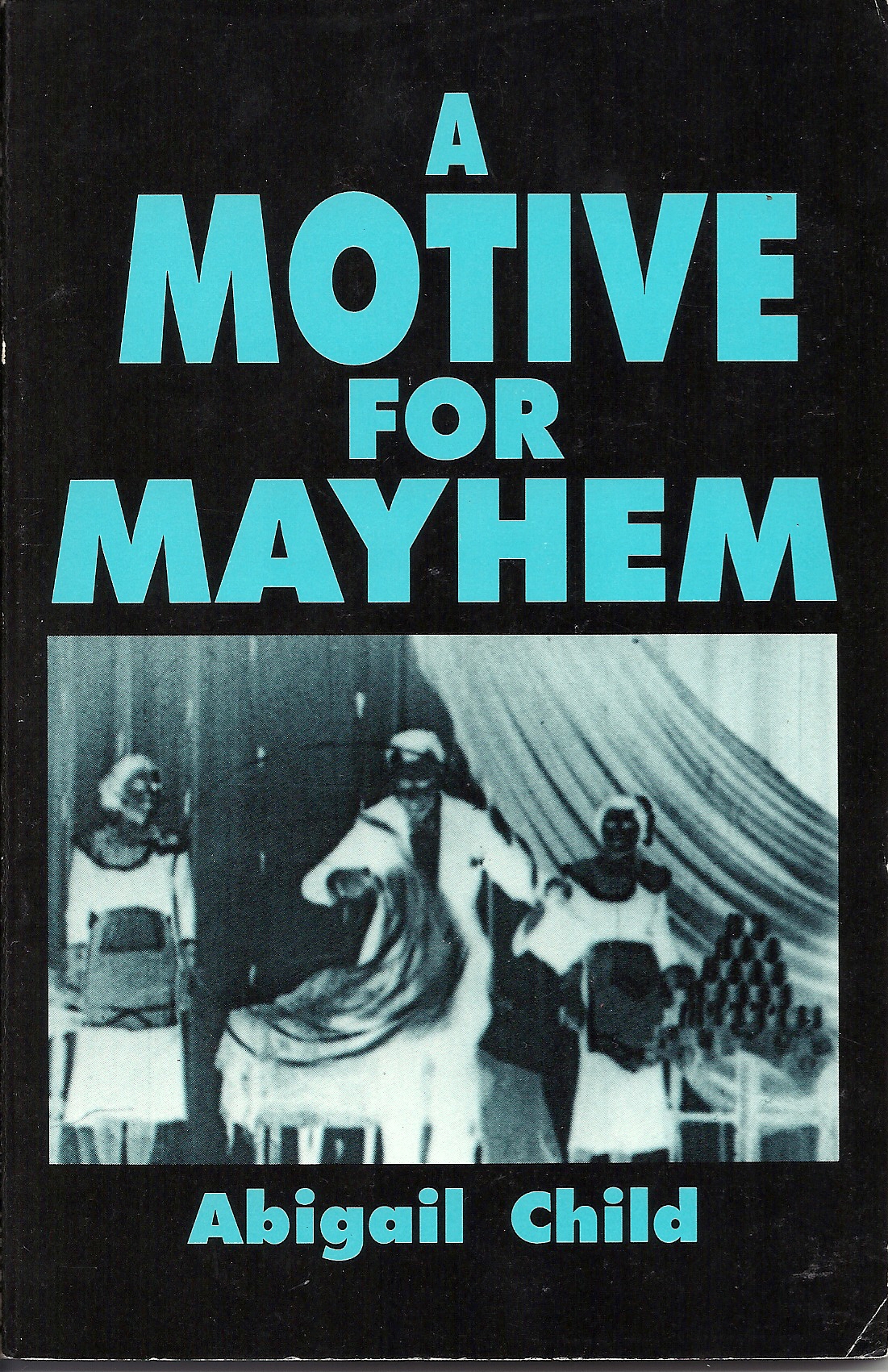 A Motive for Mayhem
by Abigail Child Pretty stoked to have found this one for $3.00 at The Book Lady Bookstore in Savannah. I am a huge fan of Child's writing and filmmaking. Her stuff is weirdly documentarian, montage-heavy, syntactically gymnastic, and monstrous in the most amazing way.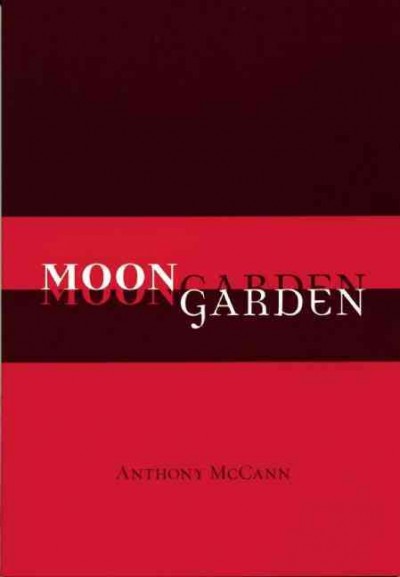 Moongarden
by Anthony McCann The great Nick Sturm recommended this poet to me, so I went and got all three of his books. (His other two are I Heart Your Fate
; and Father of Noise
.) I get the sense that he's interested in morphing the boundaries between human and animal, physical and ethereal, etc. Seems interested in the body. What a body can do. How a body verbs.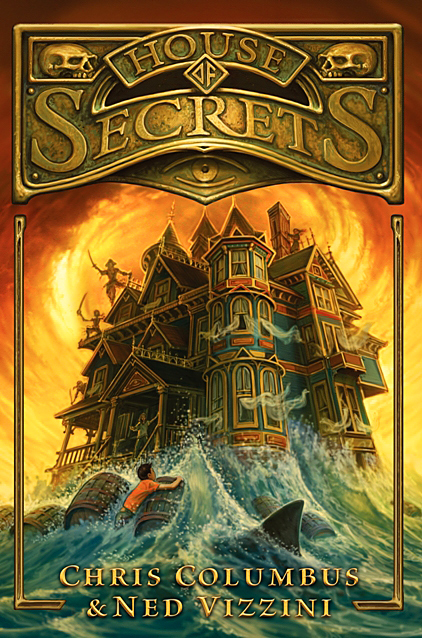 House of Secrets
by Chris Columbus & Ned Vizzini Okay, Ned kicks ass. (You've read other of his books, I hope.) And Chris Columbus wrote both Gremlins and Goonies, so my feeling is that this book is going to be awesome.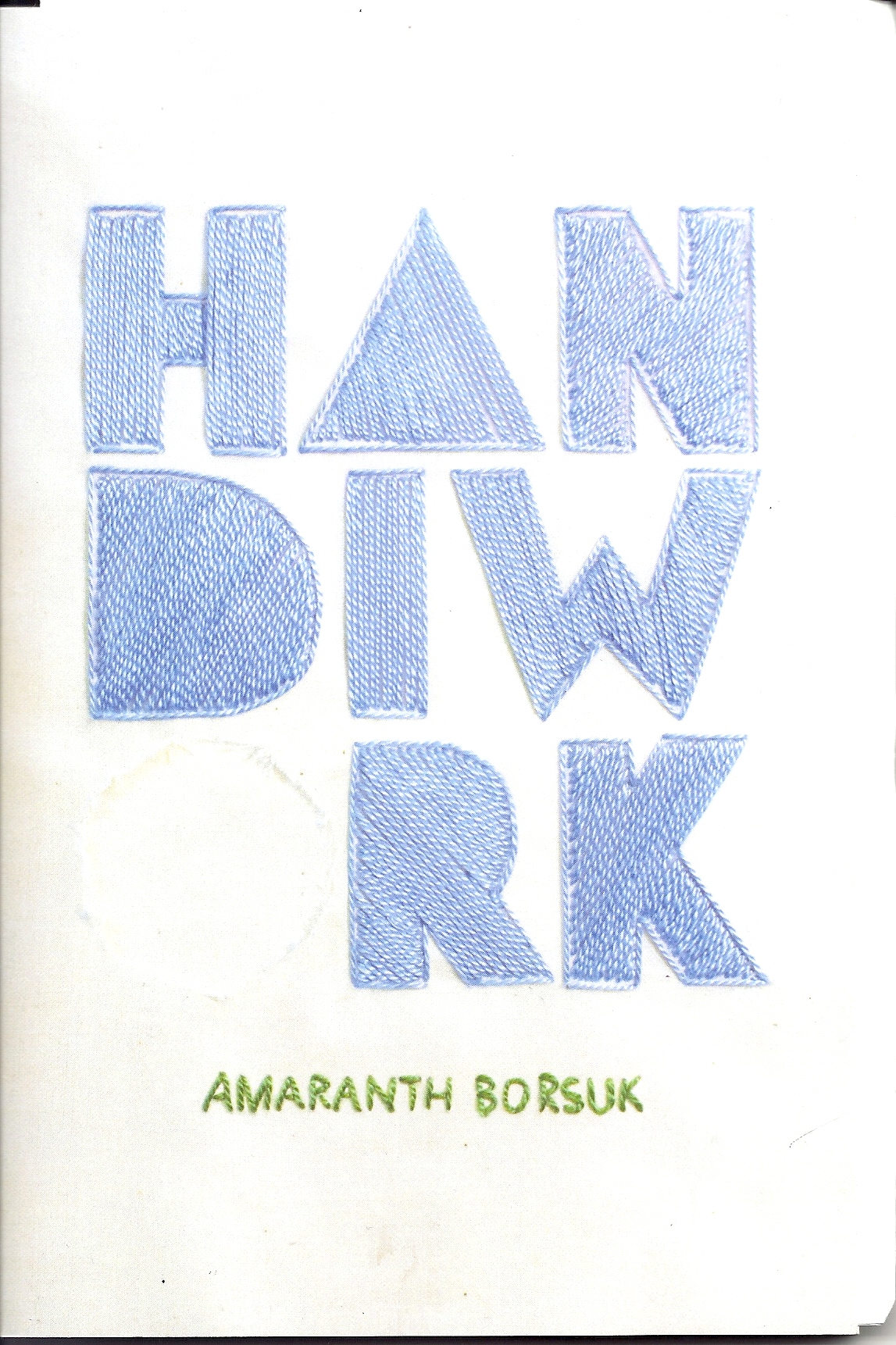 Handiwork
by Amaranth Borsuk I'm supposed to write a review of this book for Pleiades, but after flipping through it I got dizzy so I think I'm going to bury it in the earth for seven days and then see what happens.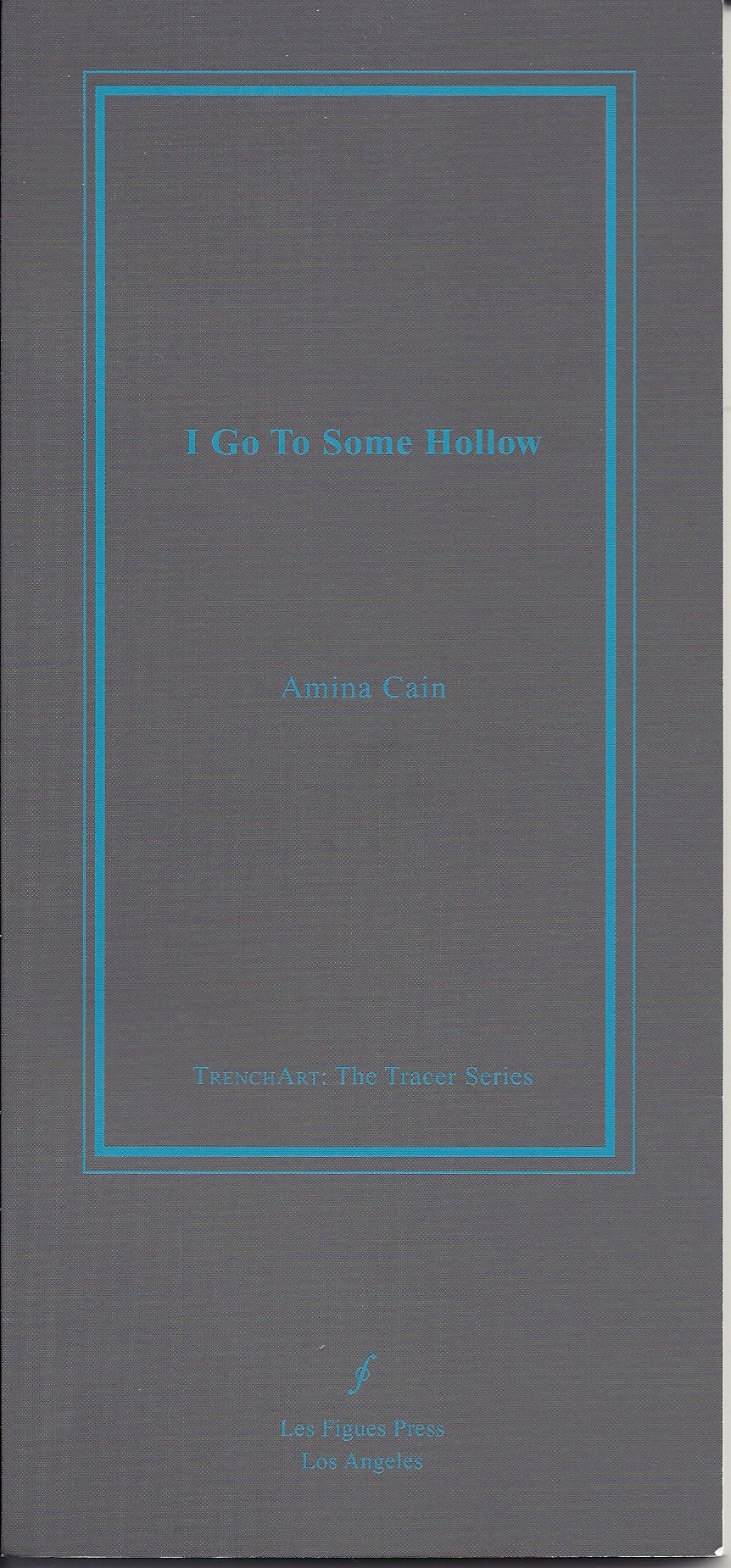 I Go to Some Hollow
by Amina Cain I'm a fan of all things Les Figues. I am also a fan of Amina Cain's work. "Why do you want to look like a wolf?" (she wrote). She has a chapbook in the Parrot series (the press above who put out Kate Durbin's Kept Women) called Tramps Everywhere, which looks rad. Bhanu Kapil wrote an introduction to this one, her debut set of short stories, the title of which conjures Bob Dylan and Cat Power. Ill leave you with that… http://www.youtube.com/watch?v=8RiZhejroXU http://www.youtube.com/watch?v=Lx120yg_JDk
31 Comments