Ben Greenman
(Editor's Note: A while back Roxane Gay reviewed Ben Greenman's really fine short story collection, What He's Poised to Do. Ben has another book coming out in early October, Celebrity Chekhov.)
"As an artist you have to have the confidence that it will be original once it passes through you."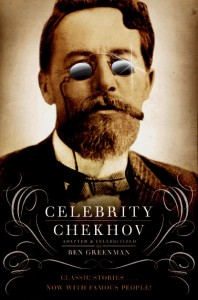 Ben Greenman is an editor at The New Yorker and author of numerous books of fiction, including Superbad, Superworse, A Circle is A Balloon and A Compass Both: Stories about Human Love, Correspondences, and Please Step Back.  He also writes satirical musicals about the likes of Britney Spears and Sarah Palin; pens a political column by an earth ball; and maintains a website called Letters with Character that invites readers to write their favorite (or, in some cases, least favorite) fictional person.
This summer, Greenman's What He's Poised To Do was released by Harper Perennial; the Los Angeles Times called it "astonishing" and publications ranging from the Miami Herald to Bookslut agreed. His new collection, Celebrity Chekhov, publishes later this month. I met Ben in midtown and we wandered over to Bryant Park, where we discussed everything from a story collection's "Albumness" to the potentially one-fingered Seth Rogen, whom Ben is famous for writing a comic letter to after the movie Superbad (same title as his book) was released.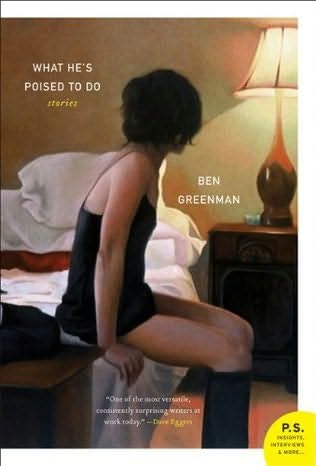 I recently  read Ben Greenman's forthcoming What He's Poised to Do and no book in recent memory has impressed me as much as this lush and thoroughly engaging short story collection. I am not a good book reviewer. All I ever want to do is talk about how much I loved a book and that's exactly what I'm going to do here. I have no interest in being critical about the reading I do for pleasure. I am breaking my no review policy  (which, admittedly, I break so often as to really bring into question the point of having a policy) to talk about this book because it is just that damn good.
Writers are often enamored by epistolary narratives and that is certainly understandable. Letters are interesting. Letters are important and romantic and confessional and all manner of things.  There was a time when the only way people could communicate across great distances was through letters. Many people lament when it meant something significant to put pen to paper, to put paper in an envelope, to apply a stamp, to send, to wait, to read, and respond. I have never been much of a traditional letter writer. My penmanship is terrible, and generally evokes a serial killer vibe. My hand always starts to hurt after a few moments. I enjoy writing long, interesting e-mails to friends and others but I have no real nostalgia for traditional letter writing anymore. I don't know that I ever did. What He's Poised to Do, however, moved me so much I immediately wanted to write a dense, heartfelt letter to everyone I've ever known.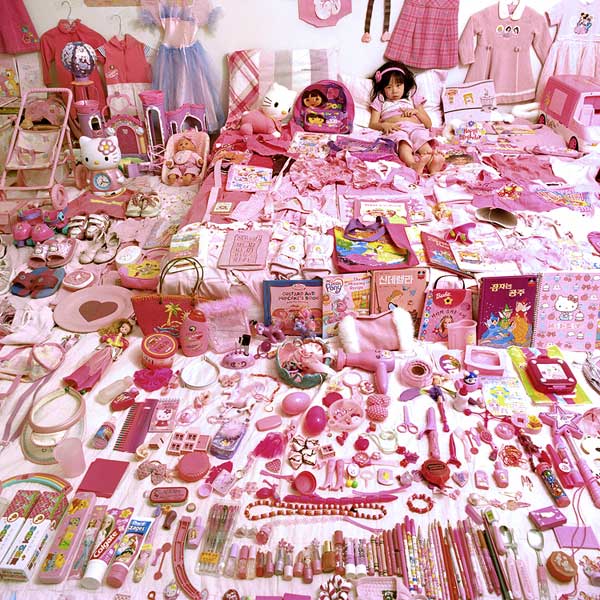 1. New issue of Harp & Altar, with work by Matt Kirkpatrick, Luca Dipierro, Susan Daitch, A.D. Jameson, Ana Božičević, and several others. Also available, a print edition of their archives.
2. The Tyrant is blogging for The Paris Review.
3. The titular story from Ben Greenman's What He's Poised To Do appears now at Fictionaut.
4. Some people are real pissed about the NYker list apparently. It's like being upset when the sun rises. Or sets.
5. Backlist staff picks at Dalkey Archive.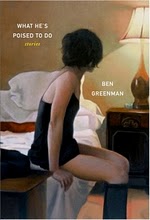 Check out Letters With Character, a site that publishes letters written from people to fictional characters, running in connection with Ben Greenman's forthcoming and beautiful new collection, What He's Poised to Do.
Here's the beginning of one to Gertrude Stein's Blue Coat:
Dear Blue Coat,

Why are you guided guided away, guided and guided away?
Uncategorized /
5 Comments
May 27th, 2010 / 12:14 pm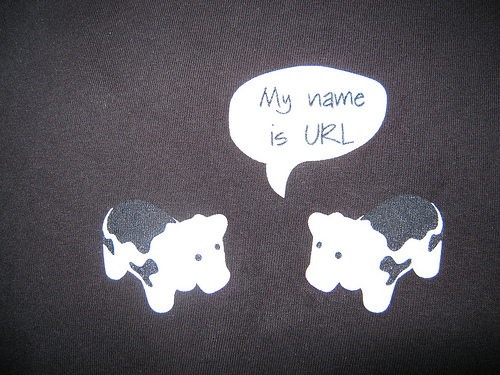 Josh Cohen double shot! If this doesn't get you out of bed, it'll put you back in. JC considers The Sabbath, among other Jewish contributions to the science of keeping Time.
Shmita

The Torah ordains every seventh year a Sabbatical Year, as it says in Leviticus 25: "Six years thou shalt sow thy field, and six years thou shalt prune thy vineyard, and gather in the fruit thereof; But in the seventh year shall be a sabbath of rest unto the land, a sabbath for the Lord: thou shalt neither sow thy field, nor prune thy vineyard." This septennial respite is known as shmita, Hebrew for  "release" or "freeing." After seven of these seven-year cycles, Leviticus declares a Jubilee, a special fallowing during which all debts are forgiven and all slaves must be manumitted—two tenets not currently observed in the State of Israel, though the  agricultural component of the shmita year still is.
And "Thirty Six Shades of Prussian Blue," which I think was previously mentioned in the Triple Canopy post the other day.
At the Bombsite, Susie DeFord interviews (new to me) poet Damian Rogers.
At Moistworks, noted fictionist and writer-on-music Ben Greenman remembers Alex Chilton of Big Star. This is a short, affecting piece that is worth reading. Also, there are some mp3s to download there.
I remembered beginning to date the woman I'd later marry, playing lots of Chilton's music for her, and trying to figure out his secret: the way his try-anything-once aesthetic was both forthright and evasive, how he could combine an anarchic sense of humor and an unironic ability to convey pain, his addiction to the brilliant throwaway, his graceless grace. He drew lines back to Slim Harpo and Ronny and the Daytonas and Danny Pearson, so many it seemed he'd get trapped in the tangle. He escaped, again and again–but escaped to what?
And finally, I had always heard that SxSW was some sort of music festival, but apparently it is some sort of international conference for the dork industry. perennial home-girl Rachel Fershleiser and her partner-in-brevity Larry Smith present a flickr album of the nerdiest tee shirts at SxSW, which for some reason is also being referred to in some place as SxSWi. No idea what that's about but please, don't anyone tell me, as I'm finding the ignorance very soothing. The picture up top is drawn from their album, as is this one here, which happens to be my favorite of the lot, and on which note I leave you.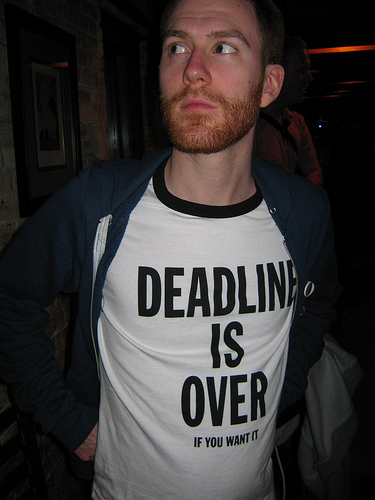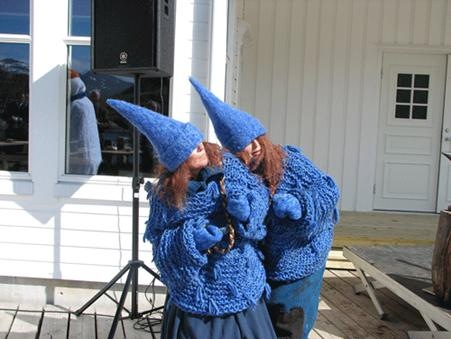 Ben Greenman's fragments from Tiger! The Musical .
Dan Nester on The Outfield at Poets Off Poetry.
Here's an analysis of The Economics of Pinball.
That image, btw, is borrowed from today's post at The Weaklings: Pictures of 14 Scandinavian Theme Parks.