calamari press
Ken Baumann
—
For you: a copy of ARK CODEX ±0. Comment to win, and I'll respond to the winner in a day or so. I have this book at home and it is beautiful.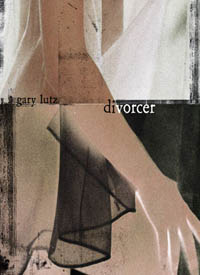 Divorcer
By Gary Lutz
Calamari Press, 2011
120 pages / $13  Buy from SPD
It's no wonder that someone who might be said to live in the sentence would apply its logic—and its subversions—to his lens on the higher-order structures of life. In Divorcer, Gary Lutz tinkers with each level of human-linguistic interaction, cascading from social power structures, to family dynamics, personal relationships, full-scale utterances, isolated sentences, words, morphemes and phonemes, with an eye to at-once humorous and devastating exposure of the failures of empathy and failures of semantic coherence echoing throughout.
READ MORE >

Derek White has offered up 3 "chef select" prize packages from his Calamari Press Liquidation Sale for us to throw into the game. That's three prizes of a dozen books each (you pick 2, Derek picks the other 10) from the Calamari Press archives.
To enter, comment with a brief write up of a dream you had where you went either to a country you've never been to, or a place that does not exist. Or write about writing in a language that does not exist, either in a dream, or in your underwear at your desk. Or you could tell about something weird that happened to you after watching a Cronenberg movie. Whichever.
Two winners will be picked for their fine job, one at random. Entries close tomorrow night.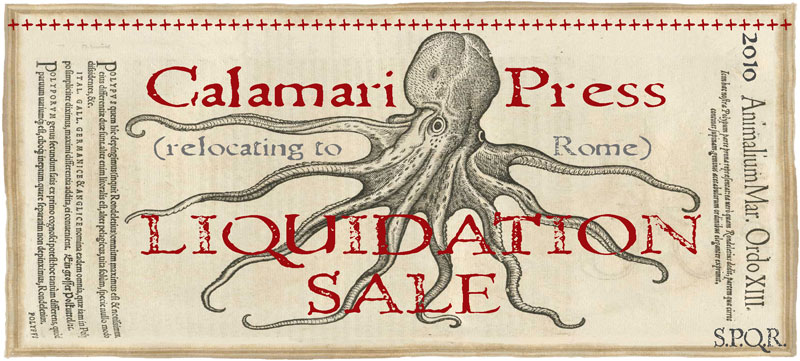 Calamari Press is having a relocation liquidation sale, including all 24 titles they've released for $100, all back issues of the amazing Third Bed for $40, buy one get one free, and various other ridiculously cheap package deals. Grabbit.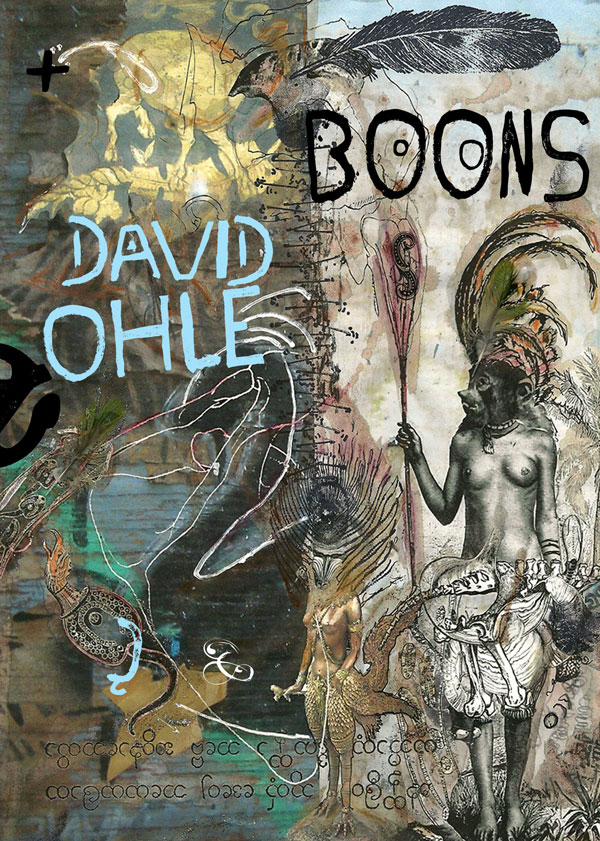 Coming very soon from Calamari Press is a double sided book containing two new works from the magical David Ohle, Boons & The Camp. Anyone familiar with Ohle already will know this is an event to be excited for, and those who don't, well, it's about time you ordered Motorman.
In anticipation of the book object, Derek White presents two video trailers, and a sneak peek of the gorgeous book covers, as well as further art from inside the book and on and on. I, for one, am quite excited: