HTMLGIANT / Dan Hoy
Impossible Mike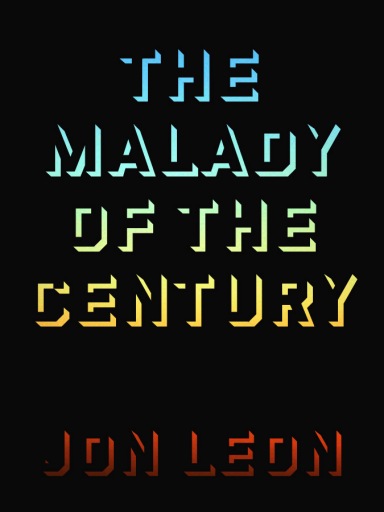 THE MALADY OF THE CENTURY
By Jon Leon
Futurepoem Books, May 2012
88 Pages / $16.00 Buy from SPD
In consideration of the work of Jon Leon, it is necessary to consider Jon Leon, the poet, simultaneously as an apostle and a construction. Anna Kaven (nee Helen Emily Woods) ended up, at a particular point in her career as a novelist, changing her name from that which she was born with to a name she had invented for a character in one her own books—Jon Leon has always simply insisted on living as a character in his work, as the character in his works.
His poetry.
There is a level of both the inter-textual and the extra-textual interaction present throughout his entire oeuvré; something that becomes apparent throughout his career. As Dan Hoy points out in his case-study of Leon, there's a particular overlap of reality with a poetic construction of reality:
"We mixed agitprop, erotic dance, and horror to construct a total environment of focused bliss." Jon Leon, Hit Wave

I'll risk substituting tropes here and suggest the above sentence from Jon Leon's Hit Wave could be taken somewhat literally as a nod to his overall objective (construct a total environment of focused bliss = enable and induce the experience of the impossible) and strategy (mixing agitprop, erotic dance, and horror = forming a triangulation of world, life, and nothingness).
Reviews
/
4 Comments
April 17th, 2012 / 11:17 am
Blake Butler
ORIGINS ARE THE FUTURE
Dan Hoy's Stanley Kubrick's 2001: A Space Odyssey
Featuring Def Leppard, Bad English, Bonnie Tyler, Orbital, Bon Jovi, Belinda Carlisle, The Sugarcubes, Shakespeare's Sister, Journey, Roxette, The Bangles, Heart, Alphaville, The Knife, Air Supply, Duran Duran
Film
/
4 Comments
April 5th, 2012 / 4:39 pm
Impossible Mike
httpv://www.youtube.com/watch?v=lQ3SVpE9LTQ
On Friday night I read Dan Hoy's post over at Montevidayo entitled THE PIN-UP STAKES: Poetry & The Marketing of Poetry. Approximately 2 hours later I was wasted in a bar across the street from my apartment, yelling at my roommate (who doesn't really read poetry) that it was the best thing ever, insisting that she read it on her smart phone. About two hours after that I tweeted the phrase "If you take the lyrics to pop musick seriously they become the map of utopian society" (the "k" at the end of "musick" is my own superfluous nomenclature that surfaces mostly while "under the influence," tying music to "magick" of course).
What was in my head, still, other than Hoy's essay itself, was the video above, and more particularly, the song within the video.
httpv://www.youtube.com/watch?v=bw2o_Go4QWI
Craft Notes
/
28 Comments
January 19th, 2011 / 6:24 pm
Blake Butler
—
1. Dan Hoy and Jon Leon in conversation at Fanzine.
2. Gisele Vienne's Portraits at DC's.
3. These brackets are wild.
Justin Taylor
—
Hey remember that time something happened about laughing at a poetry reading in New York? Me either. But Craig Santos Perez does. And he sees a connection between Laughter-gate '09 and the death of flarf–except flarf isn't actually dead, or something. The best thing about the Perez blog post and/or its comments section–wherein a bunch of smart, otherwise interesting people conspire to take all their (and your) time and energy and drown it in a bathtub of pointlessness–actually occurs in the very first sentence, where Perez links to Dan Hoy's epic study of flarf from Jacket 29. But again, I stress that flarf isn't the issue here–nothing is the issue here. There is no issue here. So don't click the link and don't read the post. Read Dan's old essay. Or, if you're desperately spoiling for a fight, have it about Emerson. That horrendous article that Ken linked to earlier has been drawing fire all day. Our own thread-regular Mather Schneider is tearing it up over there, and I'm on-record as well. No word from the piece's authors. Yet.
Justin Taylor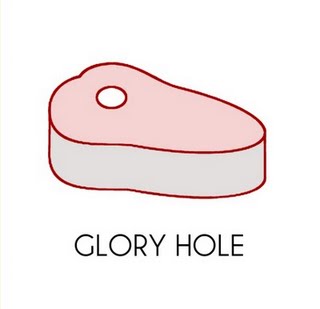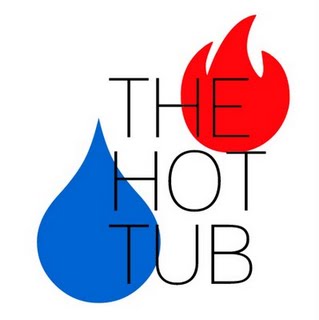 Since the reaction to yesterday's Hoy-Leon extravaganza, I figured the best–perhaps the only–thing we could do is double down. Here, then, are some more selections from The Hot Tub (Leon) and Glory Hole (Hoy), the new split poetry collection out from Mal-o-Mar Editions.
THE UNIVERSE IS A PIECE OF SOMETHING EVEN WORSE (Hoy)

I feel at home when I forget

life. I phone it in because

this shit is real. My world

is made of systems and worlds. I give up

nothing and make no mistakes.

I try to be awesome because I can.
Author Spotlight
/
14 Comments
November 11th, 2009 / 1:06 pm
Justin Taylor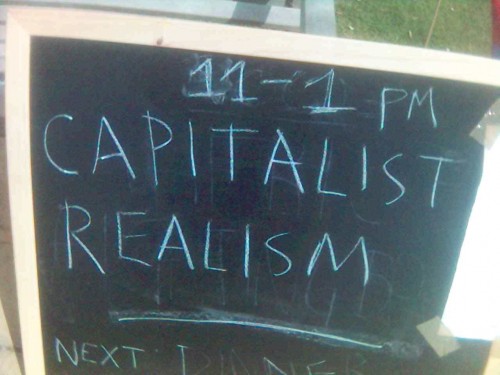 Did you follow that headline? New from Mal-o-Mar Editions is a poetry split– Jon Leon's The Hot Tub and Dan Hoy's Glory Hole, together in one spine. You might remember Jon from Hit Wave, the wonderful chapbook he did for Kitchen Press, and Dan Hoy is of course the co-editor of Soft Targets, the journal that did one (two?) legendary issue(s) before apparently winking out of existence, though it, like Jesus, may yet one day return. Anyway, to celebrate the Leon-Hoy Pact (it's like the Glass-Steagall act, kind of) I thought it would be nice to pair some of their poems together, in little flights. We were doing this the other night at my house–me and some friends, getting slowly loaded on asscheap bourbon and reading these proudly defiant poems of obscene opulence and opulent obscenity aloud to one another. Fun starts after you click the button.
Author Spotlight
&
Excerpts
&
Presses
/
13 Comments
November 10th, 2009 / 11:42 am