david lynch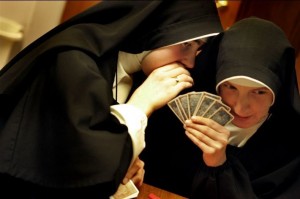 1.) Weather by David. "Blue skies but covered with streaking thin masses of white clouds."
2.) Probably the most glow "new" Andy Warhol book here.
3.) The PEN/Faulkner Award finalists announced today. Tao Lin is not on the list and that is fucking cocksucker horseshit fuck. Fuck. Sherman Alexie (the Man we all be-sweet-on) and that snarky L. Moore book are thick, gray, cement-like children educated in Switzerland. I mean goooooooooooold.
(The PEN is America's "largest peer-juried prize for fiction" but I thought that was American Idol.)
4.) The Heavy Rain reviews drizzle on in now. Dripping.
5.) Will someone do something about contributor notes? Jesus H Lard. If you are 1.) trying to get laid, 2.) have the self-esteem of an ID badge, 3.) ever owned a dog, 4.) have a spouse you very, very, very much love, got it, you are in love, the real thing, you can't believe you found this supportive, caring…5.) have once in your life been president of anything, 6.) have been nominated for a Pushcart Prize.
OK this is cool. And this.
But if not…just tone it down, I'm trying to read over here.
Thanks
[This post originally appeared on my personal blog last year. In light of a new audience, and a new book from Ajvaz forthcoming on Dalkey in a few months, The Golden Age, I've reupped it here. Thanks! BB]
The signs of connective tissue in the films of David Lynch are in places very clear. Beyond Lynch's own mentioning of the mesh of words, most vocally between Mulhollland Drive and INLAND EMPIRE, but also, I would insist, between all the films, in many ways the blank or horrendous spaces that make the films seem the most 'underneath the viewer's skin' are the creation of the space itself, a portal both from film to film, as well as, I must demand, into human.
The rips in spaces in Lynch are all throughout, and in many ways, the definitive space of Lynch: the totem-being behind Winky's, Club Silencio, the Black Lodge, the pink house on the sound stage and the 'other version' of Hollywood & Vine in INLAND EMPIRE, the Rabbits, Ben's house in Blue Velvet, the exploding shed in Lost Highway, perhaps the entire terrain of Eraserhead, etc., etc. You could list these rooms forever.
You could also list, in your own life, the spaces of your mind that are contained in memory or in associative practice: sleep rooms, childhood slurrings, ruined pictures, unrecorded thoughts, most any second mostly. That you could also not truly make this list is important too, as here is an example, in Lynch's hands, perhaps, of what occurs in evidence of the reckoning: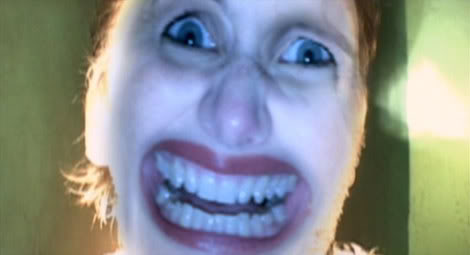 [Watch the whole scene here]
David Lynch is excited about cardboard!  He's also "kind of interested in stories."  And he recently had an exhibition of his new paintings, which look pretty awesome.  Check out the video (from the David Lynch Foundation) and see Hollywood folks like Laura Dern and Thomas Jane admiring them too, set the Flaming Lips music.
"and now this headache is getting stronger."
David Lynch explains why he turned down George Lucas's offer to direct Return of the Jedi.
[Thanks to Dan Wickett for the head up!]
1. My Son, My Son, What Have Ye Done? (Dir. Werner Herzog, Produced by David Lynch)
2. There's a new champ in town, and he's into innovation and breaking misconceptions (via Brian Oliu)
3. Remember when major labels put out fucked up music sometimes?