Deb Olin Unferth
This is one of about 30 "Random" posts on the front page, but here goes nothing: Chloe Cooper Jones conducts a pretty spectacular dialogue with co-stars George Saunders and Deb Olin Unferth over at The Faster Times. Inspiring considerations of the contemporary MFA program abound. George Saunders gives us the only googlable instance of "kicking entities," which we ought to deem an idiom among idioms, even if I'm not sure what it means. Really, the hope here gets me giddy, and it's something for sure of which this "literary culture" could use a more healthy supply. Deb Olin Unferth puts it beautifully:
You can look at any space, at any group of people, and see dreariness, self-absorption, the long trod to death. Or you can look at the same space and people and see longing, hope, heroism, and disappointment that will break your heart. If you squint just right at an MFA program, you see both. You see the lifeless side—maybe the student who isn't finding her voice or the teacher who is just "going through the motions"—and the side that shines and beats.
Random
/
Comments Off

on You Are Not the Only One Writing About Mondavian Zookpeepers
November 15th, 2010 / 11:06 pm
Uncategorized /
7 Comments
January 20th, 2010 / 10:34 am
Blake Butler
—
A (a dude, in midst of an actual conversation): Wait, Deb Olin Unferth isn't famous.
C (another dude): She's not? Of course she is. She's famous.
A: Famous why? Because she had a book out with McSweeney's and was in Harper's?
C: People know who she is.
A: Writers know who she is. That's not famous.
C: Famous, fine. She's a buzzball. People talk about her. She's famous enough.
B (a jew dude): Nobody is famous unless my grandmother knows who it is.
C: So are there any famous writers?
B: Philip Roth.
Justin Taylor
—
Deb Olin Unferth's "Wait Till You See Me Dance" is the featured short fiction in this month's Harper's. A thousand huzzahs.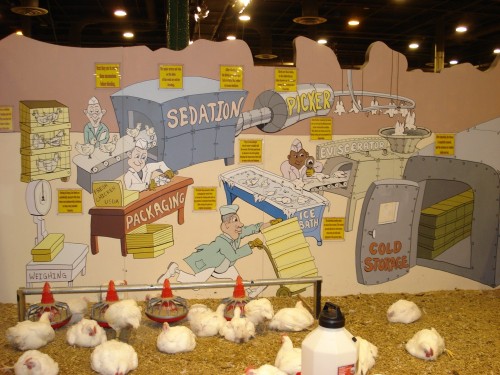 Justin Dobbs tipped us off that The Rumpus had published last week a nice review of Shane Jones' Light Boxes. Jovanovic writes:
Jones makes use of ambiguity and possibility in the fabulist tradition of Gabriel García Márquez, but Light Boxes should not be considered a magic-realist novel. The sidereal reality of Thaddeus and The Solution is not simply one where magical elements are introduced into ordinary settings, like the man vomiting rabbits into flowerpots in Julio Cortázar's "Letter to a Young Lady in Paris" (though Thaddeus does vomit ice cubes)—in Jones's novel there are few touchstones to the world as we know it. Light Boxes partakes in the traditions of folklore, archetypal myth, and oral history, a pedigree reflected in its images and descriptions. Clouds have legs and shoulders. They are shaped like a hand and can fall apart like wet paper.
Dobbs' email reminds me that I need to read The Rumpus more, because likely I'll find good stuff over there, such as this blog post by Deb Olin Unferth on Stanley Crawford's The Log of the S.S. the Mrs. Unguentine.
If I had to make a small, partial statement here about book reviewing, I'd say this: I find that the most effective reviews (those that affect me most, I mean) tend to be the reviews that make me remember how much I enjoyed reading a certain book (for some reason, I rarely read reviews of books I haven't yet read?). And I'm using 'reviews' here in the loosest sense. Jovanovic's review and Unferth's blog post both do this. I enjoy reading another's telling of his or her experience of a book and I enjoy the connections that telling ignites in my head.
Is this a stupidly simple appreciation of book reviews? Probably.
(Did you miss Part 1?) Yesterday I taught Ernest Hemingway's very short story "A Very Short Story" to my English 101 class. It was a pretty successful venture, I think. After teaching the story twice in as many hours, I got on the 4:26 New Brunswick->Penn Station train, and read "Pet" by Deb Olin Unferth.
There may not be quite a PhD dissertation to be written on similarities between Hemingway's and Unferth's work, but all the same, I found myself dwelling on how my two tours through "A Very Short Story" seemed to have primed me for  "Pet," which I heard Unferth read once but hadn't yet myself read on the page.