Thursday, September 27th, 2012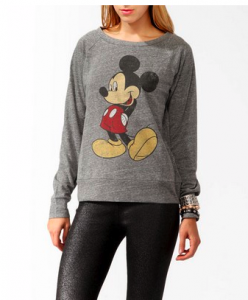 Choosing clothes can be very vexing. Sometimes I think that the turmoil of buying clothes is similar to the kind that exists in the Middle East. There's screaming, destruction, and lots of second-guessing.
My most recent fashion crisis involves not a weird YouTube video but a Mickey Mouse sweater. I first saw the Mickey Mouse sweater at a vintage store in the East Village. When I noticed that marvelous boy mouse on the faded blue garment I became awfully excited.