food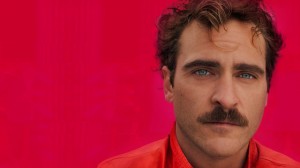 Do you ever think that universally all we have in common is our interest in food and sex?
Well in Japan they are over the sex, so check your hypothesis: http://i-d.vice.com/en_gb/read/think-pieces/863/i-sex-its-better-than-sex
What I actually mean though is: can you think about materiality today? But in a good way: like touch, not like technology. I will!
On May 9th, 2013 I started doing this thing where I'd force myself to write one thought for every hour that I was awake.  I did this regularly for 22 days.  The end came not from a lack of thoughts but, conversely, because I found myself totally overstimulated during a trip to New Orleans (referenced in the final entries) and it didn't make sense to pick it up again after that.
I wasn't sure what I could or would do with this project while I was doing it, but reading back over it now, I'm intrigued by the weird, oblique narrative it creates.  You get NBA playoff scores, observations from an 8-part Beatles documentary I was watching at the time, a legal "brouhaha" my roommate involved me in, and updates on the dogs I walk and cats I sit (my job).  It's sort of feels like a liveblog/livetweet but different because the constraints and medium are different.  It was really fun to do, I hope it's fun to read.
Need a finer knowledge of building materials.  Clapboard, vinyl, sheetrock – what are these things?
Fishkind's party. Am I gonna go? Feel fat and stupid, but also like drinking.
George Harrison was from an Irish family with the last name "French."
I can't tell if it's foggy or if I'm just tired.
He doesn't say anything. There is no music, just food sounds, a suck and flap of raw meat hitting things, eggs smacked. I like most of all that he doesn't talk. Doesn't call this stuff anything, doesn't name it.
Sometimes there is a joke: the food comes fully formed out of the oven, like silly, boring magic.
That is not as good as when the food just stays fucked up. Still, it seems like he can't help but smash the food when it is most right. In this one the camera is shaking so much after he pounds the chicken apart. He is putting the smashed chicken into the oven for the joke to come out and he is shaking so much.
A CLOTH.
Enough cloth is plenty and more, more is almost enough for that and besides if there is no more spreading is there plenty of room for it. Any occasion shows the best way.
….
A TIME TO EAT.
A pleasant simple habitual and tyrannical and authorised and educated and resumed and articulate separation. This is not tardy.
….
APPLE.
Apple plum, carpet steak, seed clam, colored wine, calm seen, cold cream, best shake, potato, potato and no no gold work with pet, a green seen is called bake and change sweet is bready, a little piece a little piece please.
A little piece please. Cane again to the presupposed and ready eucalyptus tree, count out sherry and ripe plates and little corners of a kind of ham. This is use.
[from Tender Buttons by Gertrude Stein]