HTMLGIANT / Gary J. Shipley
Rauan Klassnik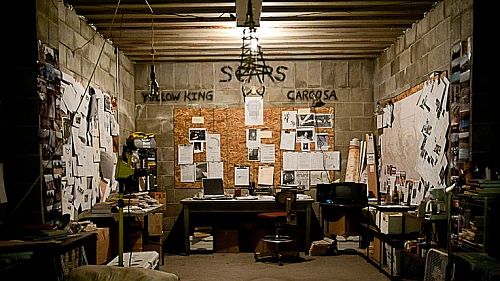 So, I've been quite preoccupied with this great essay on True Detective by Gary J Shipley which can be found at Bright Lights Film Journal. The essay, it turns out, is a wonderful, thorough and haunting meditation on the (trapped, locked-room) human condition, conciousness, pessimism, etc, etc:
Cosmic pessimism is the refuge of the pessimist who still finds himself alive, the refuge of a futility he has not made his, the refuge of the mystery of his not knowing and the vanity of trying, and he finds claiming this impossibility, the externally codified nature of his predicament, to be less taxing than any weariness of knowing. For to remain is not to make the world and its secrets yours via the self you have first established as other, but rather to make the self the potential agent of its own redemptive ignorance via the otherness of what's outside it. Hart diagnoses this condition in Cohle, tells him his denial lies in being "incapable of admitting doubt," and so articulates how salvation lies not in the flimsy panoply of faith but in acknowledgment of what is not known, for Hart like Cioran knows that "doubt is less intense, less consuming, than despair." And while, as Eugene Thacker explains, horror and our philosophical interest in the world around us may well be intertwined, both being concerned with "the paradoxical thought of the unthinkable, in so far as it deals with this limit of thought, [ … and] in so far as it evokes the world-without-us as a limit," pessimism somewhat counter-intuitively becomes the antidote to this horror, and cosmic pessimism the antidote to Lovecraftian/Thackerian cosmic horror: in the case of the pessimist the horror of unthinkability is transformed into a salve, a place of solace for thinking that cannot escape itself, a perspective smeared with the excrement of that which being must always become.
again, to read the full essay click here
Film
/
No Comments
July 18th, 2014 / 4:00 pm
Rauan Klassnik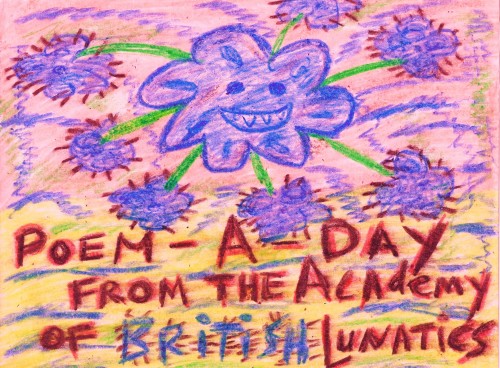 BE SKUNK
by Gary J. Shipley
***
You got to be always skunk. There's fuck all else to say – it's the only stink there is. How else you gonna save yourself from the weak-assed perfume of just being okay, if you can't stink it up more than them reekers too afraid to reek of anything?
What genus? Spotted, hog-nosed, hooded, any one'll do. Just be that cunting skunk!
And if it happens, and it will, that you stink so good and proper people reckon you ambrosial, ask around for someone with a nose for anal air, death-row inmates, ambulance men, porn stars, plastic surgeons, any fuckwit with a voice, and ask them what it is they cannot smell, and the death-row inmate, the ambulance man, the porn star, the plastic surgeon will give it to you straight: "If you're going to smell you might as well really stink like shit. Or else risk not being smelled at all, so go be skunk, skunk yourself the fuck up! And don't stress the genus any, spotted, hog-nosed, hooded, malodour is where it's at and always its own reward."
***


I imagine ol' raisin-nuts Baudelaire turning slowly yellow, his tits in a sack, his liver like a pockmarked turd, and I long to save him from all kinds of intoxication. I want to preserve him for unborn generations, who will recognise him not by sight but by the cut of his scent, a scent I'm proud to have initiated and prouder still to spread.




note: I've started this feature up as a kind of homage and alternative (a companion series, if you will) to the incredible work Alex Dimitrov and the rest of the team at the The Academy of American Poets are doing. I mean it's astonishing how they are able to get masterpieces of such stature out to the masses on an almost daily basis. But, some poems, though formidable in their own right, aren't quite right for that pantheon. And, so I'm planning on bridging the gap. A kind of complementary series. Enjoy!
Author Spotlight
&
HTMLGIANT Features
/
No Comments
December 17th, 2013 / 11:06 pm
Rauan Klassnik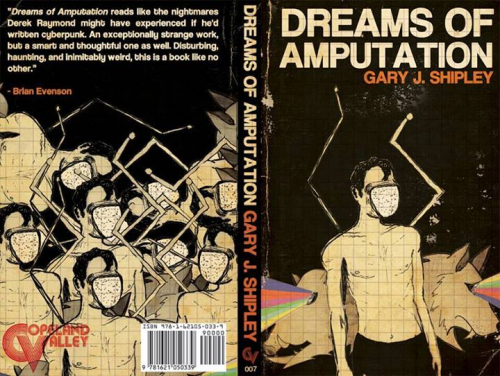 Gary J. Shipley's "Dreams of Amputation" is now available.
Here are a couple of excerpts:
The station is full of copies, thought-structures all breathing the same boxed air as him, screwed down into new estates, their borrowed movements vapour trails of the imperceptible multitudes that precede them, his forced embodiment a shriek he cannot hear, its explicit exclusion of human context conveyed in a series of smirks and titters causing him to wake repeatedly inside glimpses of himself, a reluctant conduit to spasms outside the insulation of a body, some dead agent without a face and him mad yellow escaping his dismembered endurance, expanding into nothing in the artificial disfigurement of their smiles until he finds an unsecured staircase, and unaware of any alien intent they carry it up after him, hands formed like mouths barking, their dreams of souls all shrunken cages in its swarm of dead beginnings, their every defect growing into holes, and up into the street and they disperse around him their brains once again made of the digitalised ooze of money and fucking and blood, his own voice coming back removed as if from a TV in another room, his limbs appendixes to an earthquake camouflaged by some Sadean baptism of puke and shit, and nothing and no sound, its hold fixed on the ends of unpronounced words, agitating images of string, an animated ossuary squeezed with rainless faces shining like simulated sick…
and
For a second or two there is the man, on his feet reaching for the back of his chair with his right hand, and then the dance of the vanishing begins: the flailing honeycombed limbs, naked bone READ MORE >
Author News
&
Massive People
/
No Comments
October 29th, 2013 / 11:10 am
Rauan Klassnik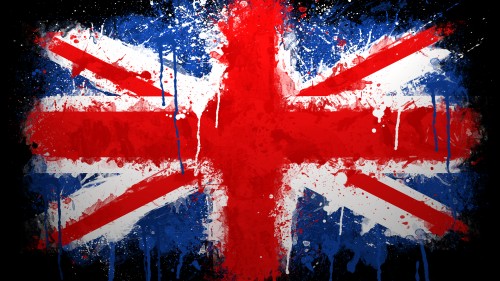 Realizing that they speak and read English in the U.K. and that they write in it too (and because I'm originally from South Africa a kind of diamond and veldt version of the U.K. with much better weather and beaches), I've decided to start a new feature that follows kind of in the vein of the Seattle Author Spotlight series. So, periodically, now, I will be featuring a U.K. author.
And the first UK Author Spotlight's of Gary J Shipley. Gary and I recently became email and Facebook "chums" (see how easy this is?) and then he did a nice write-up on my new book and I blurbed his forthcoming book of poetry. Gary and I swap quite a lot of emails and Facebook "Likes" (these, hint-hint, make me feel really, really great.)
Gary's smarter than me, much more philosophical and is able to write a Godless sort of language and landscape that I envy tremendously. When I saw the movie Pina I thought about Gary's poetry. Gary is also an Artist. Kind of like Michaux. But different. I look very much to one day meeting Gary in person.
Also, fyi, this is what Brian Evenson has to say about Gary's "Dreams of Amputation":
Dreams of Amputation reads like the nightmares Derek Raymond might have experienced if he'd written cyberpunk. An exceptionally strange work, but a smart and thoughtful one as well. Disturbing, haunting, and inimitably weird, this is a book like no other.
So, anyways, Gary J Shipley's Author Spotlight consists of a brief interview, Bio photo and Art.
Brief Bio:
Gary J Shipley is the author of eight books of various sizes. His latest is forthcoming from Blue Square Press. He has published in Gargoyle, The Black Herald, Paragraphiti, elimae, >kill author, nthposition, 3:AM, and others. More details can be found at Thek Prosthetics.
Brief Interview:
Rauan: Does the British Bulldog have any teeth left? (ie, can you tell us a bit about the state of British Literature, fiction, poetry, whatever)
Gary J:  Yes. It has a single brown stump that bends when it bites you. READ MORE >
Author Spotlight
&
Random
/
5 Comments
July 18th, 2013 / 10:34 pm
Christopher Higgs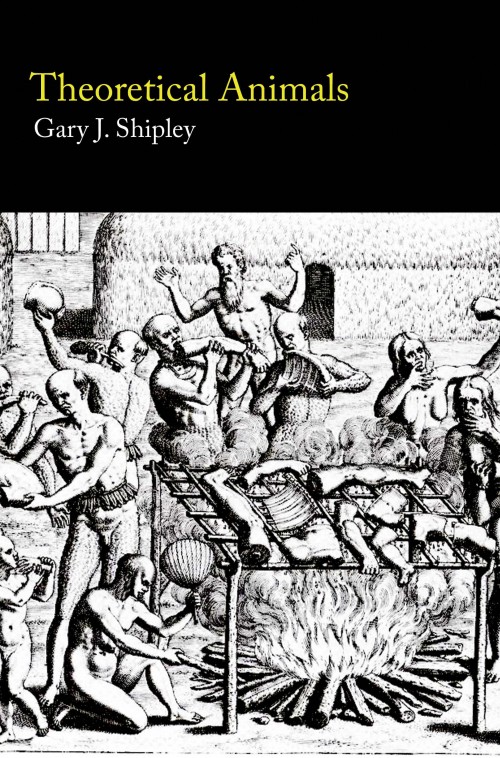 Was I able to understand this book? – No.

Did I think it was an enriching reading experience? – Yes, absolutely. It's beautiful. I want to roll around in it. I want to swing from its branches.

— from David F. Hoenigman's review in 3AM Magazine
Available now from BlazeVox
Author News
/
15 Comments
August 2nd, 2010 / 12:23 pm