jeremy m. davies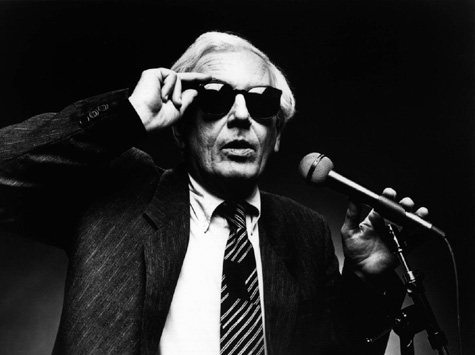 I first learned about Robert Ashley through Peter Greenaway, thanks to his Four American Composers series. I rented all four videos because I was interested in John Cage and Philip Glass. I didn't know who Meredith Monk was, or Robert Ashley.
As it turns out, the episode on Ashley interested me the most. I didn't understand the opera being discussed, Perfect Lives, but I knew I had to hear and watch the whole thing. I took to the internet and discovered that I could order it directly from Lovely Music, on VHS. I did so. It cost me $100—but I had to hear it.
Few people I knew at the time had ever heard of Robert Ashley. When I moved to Illinois and met Mark Tardi and Jeremy M. Davies, we bonded in part over our shared love for Perfect Lives, "an opera for television" made in the late 1970s and early 1980s. It's still not widely known. It's still never been broadcast in its entirety in the US. But I'm not alone alone in regarding it one of the greatest operas and long poems in the English language. (John Cage wrote of it: "What about the Bible? And the Koran? It doesn't matter. We have Perfect Lives.")
They shot her screen test in Paris, where I've never been, in the private room of the café Tout Va Bien, in the Latin Quarter, newly paved in tar, and still lewd that winter with debris from the blockades of stacked cobblestones—centuries old, pried right off the streets—and the stink of some secret catastrophe.
A disclaimer: Jeremy's a dear friend and former roommate of mine—but c'mon! That opening line is obviously great. & the whole book is simply fabulous. I was motivated to post this because I just recommended, for the dozenth time, no joke, that a fellow writing classmate read the book …
So what's going on in this opening line?
It made me very happy to read the various responses to Part 1, posted last Monday. Today I want to continue this brief digression into asking what, if anything, the New Sincerity was, as well as what, if anything, it currently is. (Next Monday I'll return to reading Viktor Shklovsky's Theory of Prose and applying it to contemporary writing.)
Last time I talked about 2005–8, but what was the New Sincerity before Massey/Robinson/Mister? (And does that matter?) Others have pointed out that something much like the movement can be traced back to David Foster Wallace's 1993 Review of Contemporary Fiction essay "E Unibus Pluram: Television and U.S. Fiction" (here's a PDF copy). I can recall conversations, 2000–3, with classmates at ISU (where DFW taught and a number of us worked for RCF/Dalkey) about "the death of irony" and "the death of Postmodernism" and a possible "return to sincerity." Today, even the Wikipedia article on the NS also makes that connection:
I wasn't surprised that my Monday post, which was ultimately about reading & applying some ideas from Viktor Shklovsky's Theory of Prose, mostly generated conversation about Tao Lin and the New Sincerity. I knew that would happen even as I wrote it. So I thought I should take a post to clarify my thoughts on "the whole NS thing." What follows will be a mix of fact and personal reflection.
Many years ago (like, way back in the mid-to-late-90s), a friend of mine gave me a tape of a radio program, which included a song I fell head-over-heels in love with. But no one I played it for had heard it before, or knew who the band was, or where it had come from.
For years I'd play it for self-professed music connoisseurs; no one was able to identify it. (I tried contacting the DJ without any luck.) Here's a digitized copy of my ultra-degraded cassette copy, including a few seconds I accidentally taped over one day:
unknown artist – elephant bird song
Meanwhile, I transcribed the lyrics as best I could, Google-searching occasionally for them, to no avail.
I started writing this post to see if you could help me ID the piece—but now there's no need. Let 2012 be remembered as the year that Jeremy M. Davies solved the Mystery of the Mysterious Elephant Bird Xmas Post-Punk Song!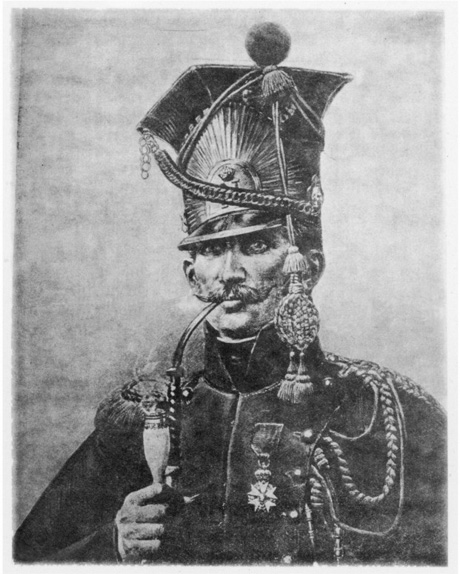 When: Friday, 10 February 2012, 6:30–8:30 pm
Where: Cabinet, 300 Nevins Street, Brooklyn (map and directions here)
How: Free; no RSVP necessary
More importantly: "Beer for this event has been lovingly provided by Brooklyn Brewery."
Why: Please join the London-based White Review for an evening of Chauvin, chauvinism, and their many inheritances. Featuring Ned Beauman on carbon chauvinism and humility in the universe; Joshua Cohen on the absolute best Chauvin biography never written; Jeremy M. Davies on whether any form of literature, however ambiguous, indeterminate, playful, or condemnatory, can escape being a chauvinist for something; and Diego Trelles Paz on Chauvin and national progress in Latin America.
More Who: