HTMLGIANT / Joe Hall
Rauan Klassnik
 ****
Joe Hall is currently about two-thirds done with a 35 day reading tour in support of his new book, The Devotional Poems, and while staying with me here on his Seattle stop, Joe and I did a little interview and photo shoot. (The rule, fyi, for the interview was that Joe could only answer with phrases and lines from his new book.)
******************************************************************************************************************
Besides Willie Nelson's "On the Road Again" & Bob Seger's "Turn the Page" what sort of music and sound things have you been listening to on the ol' lonesome Poetry Road?
In the motherfucking sounds and motherfucking light
All the horns that do not blow
A stethoscope and a quarter ounce
Getting loose, kind of stupid
******************************************************************************************************************
Away from Cheryl (yr monogamous partner of over 7 years , whose absence you named your DC Reading for:"Cheryl's Gone"), how do you deal with physical loneliness and arousal of the Poetry Road (all the Sirens, deserts, Mermaids, thorn-stimulants, wenches, etc, etc, yawn,…)???
I wake up and my balls are dragging behind me
Like wet paper bags of trash
So I murder that huge ball of pink grasping
Hands
With one shrinking word
Waiting on tender feet
Blotched faces to the flames
I never meant to go, to flee, to leave you READ MORE >
Author Spotlight
&
Random
/
11 Comments
June 21st, 2013 / 10:00 am
Adam Robinson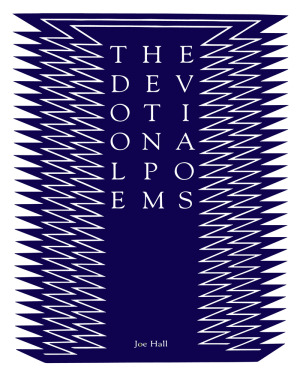 Discussed: The Devotional Poems by Joe Hall
Present: Joseph Young, Amanda McCormick, Tracy Dimond, Caryn Lazzuri, Laura van den Berg, Linda Franklin, Matthew Zingg, Jamie GP, Chris Mason, Dave K, Adam Robinson
Tardy: Megan McShea
Jamie GP: Don't read anything, don't read anything about Star Trek, just go see it.
Adam: Chris, I just told everyone we are going to take notes and put them on HTMLGiant like a review, is that okay?
Chris: Cool.
Adam: With all our names.
Chris: Cool.
Joe: All right. Do people like this book? I mean I want to call this guy Joe Hallmark because it's so sappy.
Dave K: Oh!
Linda: I actually didn't like it at all. I liked about 8 lines. READ MORE >
Author Spotlight
&
Mean
/
9 Comments
May 20th, 2013 / 6:52 am
Blake Butler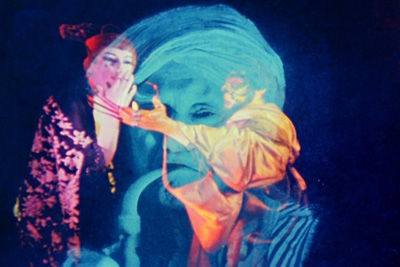 1. Simmons is running in a fundraiser for breast cancer, and generously giving away unique objects if he gets $600 in pledges. Consider making a contribution.
Also, if you happen to be in Portland tomorrow, Simmons is reading with Tim Horvath in support of the new Conjunctions here.
2. At Jewcy, a great interview with Paris Review editor Lorin Stein by Adam Wilson.
3. Joe Hall & Brandon Shimoda discuss their recent titles from Black Ocean on the radio at The Blood-Jet Writing Hour.
4. Tao Lin has a new weekly column on Vice involving Drug-Related Photoshop Art.
Roundup
/
3 Comments
June 2nd, 2011 / 12:22 pm
Blake Butler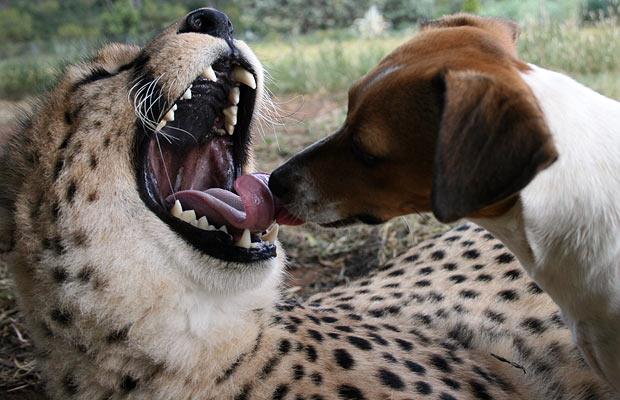 1. A second preview of the final issue of Lamination Colony has been posted in the form of Joyelle McSweeney's "Welcome a Revolution"
2. @ Writing Prompts, Joe Hall is interviewed about his Pigafetta is My Wife, including writing advice:
Slaughter a pig, plank okra, join the commune, build a structure with indigenous materials, persecute your enemies, embrace your friends.

Most award winning poetry is just awful.

Buy my book.

For every procedure used to write a poem, develop and implement a counter procedure. You can sort it out at the end.

Pray to your god.

Stay in shape.

Don't buy my book.

Write.
3. At Your Brain's Black Box, Ben Spivey interviews Sasha Fletcher
4. Red Issue of the Fairy Tale Review has been released.
5. @ Largehearted Boy, Andrew Ervin's Book Notes for his newly released and beautiful Extraordinary Renditions.
Roundup
/
4 Comments
September 7th, 2010 / 10:27 pm
Ryan Call
Blake recently posted a nice spotlight on Joe Hall's Pigafetta Is My Wife. So now I'd like to announce a fun contest in light of his post: the Bloody Nose Contest, the three winners of which will receive a copy of Joe's book.
If you'd like a chance at winning Pigafetta Is My Wife, please send to htmlgiant@htmlgiant.com (or leave your entry in a comment with your email address) an entry that somehow includes a bloody nose. Why bloody noses? Well, Joe is a compulsive collector of bloody noses. Entries can be illustrations, photographs, poems, short stories, photographs of napkins or other tissue that you used to stop your bloody nose, maps and/or diagrams of bloody noses, famous bloody noses in history, bloody nose encyclopedia entries, bloody nose nursery rhymes, bloody nose songs, etc. Joe will pick his top three bloody nose-related thingies, and to those winners he will send a signed copy of the book. He might bleed on the book a little. He might also send with the book a bit of rubbish from the beach by his house. He would offer more prizes, he says, but he lives in a house that is halfway boarded up, so he has nothing else to give you. Maybe he'll send a piece of his house?
Let's say the deadline for this contest is 11:59pm, Saturday, April 24th, at which point I'll send the submissions on to Joe.
And if you don't win, please give a thought to buying the book!
After the jump you'll find a miniature interview with Joe.
Contests
/
14 Comments
April 17th, 2010 / 4:27 pm
Blake Butler
I spent about $400 on books in Denver. This was the first I read the second I got home: Joe Hall's Pigafetta Is My Wife. It is gorgeous, mysterious, and moving, in a way I haven't felt of a book in a long time. I'm keeping it by my bed.
Pigafetta Is My Wife enters the crisis that is the love between the colonizer and the colonized. These poems fragment the journals of Antonio Pigafetta, a 16th Century traveler who recorded Magellan's hellish circumnavigation of the globe, while tracking a present-day speaker and his beloved as they are distanced and reunited across the map. Along the way we visit historical moments including a botched circumcision as performance art, the Rape of Nanking, and 17th century missionaries in the Philippines. Through this intertwining of narratives the book reveals how the past and present are visceral beasts caught in a cycle of passion and destruction. Like an epic murder ballad, Hall moves from collage to epistle, suffering to ecstasy, while pinpointing what is at stake in the pursuit of love and the dismantling of the self.


Praise for Pigafetta Is My Wife:

"A genuinely fine work, moving beautifully between Magellan's voyage—the ethics therein, with language informed by discovery literature—and a series of epistles, taking the notion of circumnavigation to an unforeseeable confessional level. I like the work very much—that making necessary of history—and see it as one of lyric poetry's responsibilities. The epilogues, too, are beautiful."

—Dan Beachy-Quick

"Almost impossibly grand in scope Pigafetta Is My Wife is a rare achievement and quite a debut. Hall's poetry crosses contemporary love and ancient epic, folding inward and out by motion derivative of the sestina and pantoum, so that whether via image or address, beautiful shards fall: 'A chrysanthemum blossom sails across a bowl of milk.' Emotion accretes in accordance with ambition. A treatise on the action of discovery, this is a book to be taken in whole."

—Sally Keith
Read some poems from the book here.
Read a poem not in this book here.
Buy this book direct from Black Ocean here.
Author Spotlight
/
62 Comments
April 13th, 2010 / 11:48 am
HTMLGIANT
4.13.5
In the mother fucking sound and the mother fucking light, in
The iterations of thunder, the bass so high
It hurls you into the grass, all these bitches lying
On their beds, touching themselves, waiting for me
An algorithm of trees exploding in your face, shaved from soap
In a prison cell, in a pair of yellow finches
Alighting from the high power line, all these dudes
Lying on their beds, stroking their cocks, waiting for me
Leached from the circuits in a baroque array of evolving graphical
Representations of a black economy, a cancer, a subverting process, O Christ!
Only imminent, you cannot be found, waiting to subsume, fuck up
Them cities, bring murder into the bridal chamber
And armies copulating in the killing field mud
Delete all images of yourself, crash
This party, sink this continent
To petrify latitudes of soy and corn—
To perform plastic surgery on everyone—
Make us wear our guts like streamers
A clarity scouring the berserk horizon
Murdering the letter 'B' from the alphabet
No name for you ever had it
I will not break down my tent
You are a lamb
Joe Hall is the founder and co-organizer (with Wade Fletcher) of the Washington, DC area reading series Cheryl's Gone. His first book, Pigafetta Is My Wife, will be published April 2010 by Black Ocean Press. He is also an avid collector of bloody noses.
Sunday Service
/
26 Comments
December 27th, 2009 / 11:19 pm