mark gluth
Dennis Cooper, James Greer, and Mark Gluth read at City Lights, March 16, 2010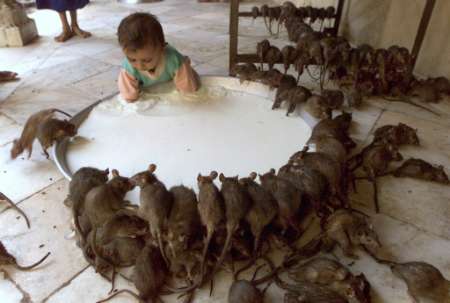 Thoughts today via our Giant friend Mark Gluth:
The pest control guy told me about rats that cannibalize dead rats. He's seen cats that eat cats. Then I read about this cannibal star that's eating a planet. It got me thinking about a ton of stuff, and as per usual I started to think about writing, about how I write, about how much the end results of my writing process are built upon cannibalization of the lesser results of previous processes. About thoughts that kill previous thoughts to give rise to new thoughts.
So here's my question: When's the last time you cannibalized a piece of your own writing? When's the last time you revised a character out of a story but reassigned one of his/her lines to another character? When's the last time you wrote a 30 page story then edited it down to 3 lines describing a story a character in one of your pieces of fiction wrote? When's the last time you threw a story out, but reused the title because it was the best part of it?
At The Fanzine, Jeff Johnson considers Ben Lerner's Mean Free Path.
Dennis Cooper hosts the official online launch of Mark Gluth's The Late Works of Margaret Kroftis. I have yet to hear anything but the best about this book.
Because we love Roger Ebert now, we are interested in his review of Valentine's Day.
"Valentine's Day" is being marketed as a Date Movie. I think it's more of a First-Date Movie. If your date likes it, do not date that person again. And if you like it, there may not be a second date.
Also, did you know that Ebert wrote a book called Your Movie Sucks ?
William Deresiewicz on Tolstoy at The Nation. (I've become such a committed Deresiewicz reader I can now type his last name without having to check the spelling first–I check after, and I'm usually right. This goes for you, too, Moe Tkacik.)
NYTea Time: Dominique Browning is quite taken with Cathleen Schine's The Three Weissmanns of Westport. She locates the book in the updated-Austen trend, but hastens to identify a crucial distinguishing feature: "The strange thing about the Jane brigade is that most of its practitioners have raided only her plots, apparently not quite up to the task of honoring the essence of Austen. But Schine's homage has it all: stinging social satire, mordant wit, delicate charm, lilting language and cosseting materialistic detail." Hey, there's a new Peter Handke book! And Adam Haslett wrote a novel! About the financial crisis! Michiko Kakutani did not like Union Atlantic–-but that was on a Monday; Liesl Schillinger likes it quite a lot today. What else? Jon Caramanica looks at a couple of rock & roll books;  Catherine Rampell on the interesting-looking academic-ish-seeming, Capitalism and the Jews by Jerry Z. Muller; Dahlia Lithwick on death row lawyer David R. Dow's memoir, Autobiography of an Execution; and Todd Pruzan makes my weekend.
Happy Sunday!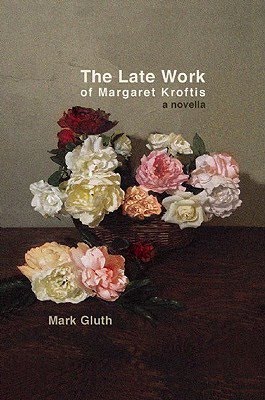 Brand new from Dennis Cooper's Little House on the Bowery imprint of Akashic Books is a fantastic short novella by Mark Gluth, titled The Late Work of Margaret Kroftis. As with all the books on Little House, there is a certain air of magic, maze-making, language-play, and reinvention to be expected in those titles, and Gluth's amazing webcomb of image and memory-tricks is certainly no exception. Reading this book it felt aurally pleasant in a way of great refreshment, with mirror time worming and layers of photography and weaving of levels of consciousness and continuity, all in very brief, clean sentences; a beautiful package with one of the most memorable endings I've read in a while. Feels of classical short French writing but in modern American scenery, which I can't remember having happened in other books. A lot of people I will know will really like this.
Immediately after reading, I contacted Mark and talked to him some about the book, his process, language making, and so on. Our interaction follows, and I believe will make you, if you don't already, want to get a hold of his beautiful text glyph.
Uncategorized /
11 Comments
January 25th, 2010 / 3:04 pm