porn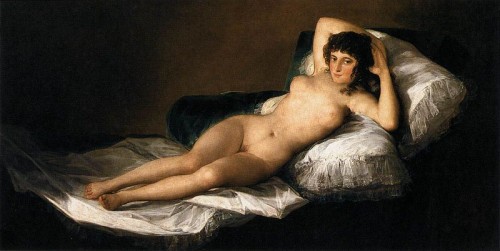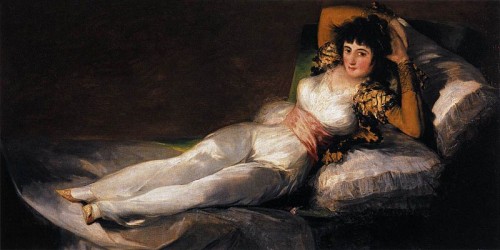 Circa 1800 Goya painted "La Maja Desnuda"; three years later, in 1803, perhaps feeling a little guilty, he does another, this time with clothes on her. This was before feminism, so let's just say ol' Goya was a little pensive about the Inquisition. (The paintings were owned by Spanish prime minister Manuel de Godoy, who preferred to go by "Manual" while gazing at the former painting.) Maja's fate is ours as well — to start off naked, then end up clothed as some apology. Don't blame eve, but Ross dress for less.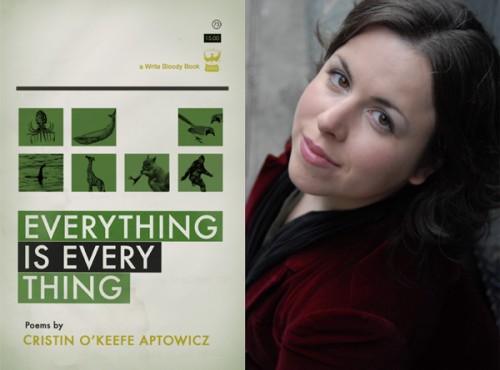 I like Cristin O'Keefe Aptowicz so much that every day this week, I'll be posting excerpts from a really long interview between Cristin and I about writing, New York and her forthcoming book Everything is Everything which will be released in January 2010 by Write Bloody Press. In today's excerpt, Cristin talks about poetic boundaries, nostalgia and penis-shaped poetry.
The good people over at Jezebel are asking "Why Don't Women Watch More Porn?" The Jez post is actually a response to / analysis of this piece by Violet Blue, "Are more women OK with watching porn?" which was published in O the Oprah Magazine and for some reason is online at…CNN? Okay, sure. But I thought the fun really started in the Jezebel comments thread, especially after Lux Alptraum from Jez's quasi-disowned sister-site Fleshbot showed up and offered to help the group out with recommendations of more palatable porn. Also, reading this post taught me a new word–kyriarchy. It's one of those great crit-theory words that perfectly describe a really-existing situation, and yet you just know that if anyone ever used it earnestly in your presence, you'd bolt. Oh well. Still a cool word.
Oh also, since I forgot to give it its own post when it came out the other day, there's also a new installment of Susie Bright and her daughter Aretha doing tag-team sex Q&A, which both is and is not what it sounds like.