HTMLGIANT / Rachel Sherman
Justin Taylor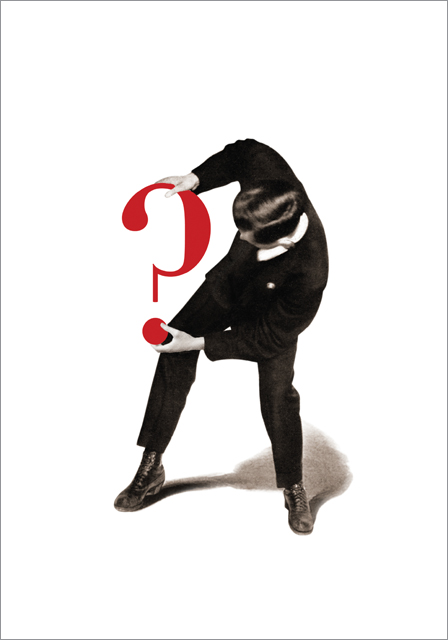 Rachel Sherman – I mentioned last week how bummed I was to miss the launch party for Living Room, Rachel's new novel. She's reading tomorrow at the KGB Bar here in NYC, and I'm really hoping to make it there.
The Rumpus Interview with Lydia Millet.
The Interrogative Mood: A Novel? by Padgett Powell – In a month that has been more or less one long relentless shitstorm, punctuated by occasional binge drinking, I had no time to read anything that wasn't assigned–either to me or by me. But I damn well made time for this, my old teacher's first new book since Mrs. Hollingsworth's Men (2000). Every time I opened the book it was Christmas afresh. Honest to goodness pleasurable reading. If anything kept me from putting my own head through a wall this October, it was probably this book. But don't take my word for it. Ask the NYT.
****SPECIAL MUSICAL NON-HATEFUL BONUS*******
Magnolia Electric Co. Daytrotter Session – Another sweet find directed my way by the increasingly essential Alec Niedenthal. Seriously, what did I do before I knew this kid? Because Jason Molina is awesome, and because he seems to believe that the base unit of musical thought is "album," his band's theoretically EP-length session is a whopping six songs (the average is 4) and clocks in at just over 22 minutes. It includes new versions of two tracks off Josephine, a new version of "The Dark Don't Hide It," which is an all-time Molina great, a couple unreleased songs, and a cover of Warren Zevon's "Lawyers, Guns and Money."
Random
/
8 Comments
October 27th, 2009 / 10:50 am
Justin Taylor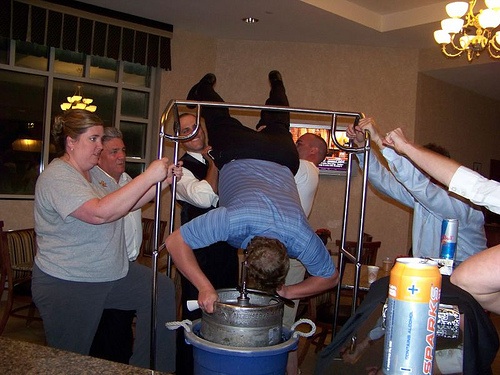 Sucks to be me this week, sort of. Now, granted, I was just paid to spend a long weekend in Colorado talking literature, eating great food, and cheerfully screwing around. But the resulting logjam of review-work and teaching-work (plus the upcoming Doomsday Film Festival & Symposium this weekend, about which, more later) caused me to miss not one, but two awesome parties this week. This first, on Tuesday, celebrated the release of Rachel Sherman's debut novel, Living Room, now available from Open City. The second, last night, was for Daniel Nester's prose debut, a self-help guide from Soft Skull entitled How to be Inappropriate.
Luckily, even though I missed the parties, I've got the books sitting here in front of me. And I swear to Christ, as soon as this death's head of a month has passed me over, I'm going to read the hell out of 'em. But no need for you to wait for me on this one. Ya'll should get to it right now. Also, be sure to check both authors' tour schedules (respective clicking above will take you there). Rachel is reading all over NYC throughout this month and next, at Cakeshop, KGB, and elsewhere. Nester doesn't seem to have as many dates on his docket, so maybe you should invite him to come read for you. Here's a taste of his book from McSweeeney's.
Author News
&
Presses
/
2 Comments
October 22nd, 2009 / 11:31 am
Justin Taylor
I just got an email from HTMLGiant BABY-NAMING CONTEST alumnus Rachel Sherman, announcing that her short story "The Neutered Bulldog" appears on McSweeney's Field Recordings Vol. 3, a new audiobook which also features Jack Pendarvis, Claire Light, Jonathan Ames, Keith Pille, and Jessica Anthony. The link she sent takes you here, to emusic, which if you don't know is a music/audiobook subscription service, which gives you a set number of drm-free mp3 downloads based on a monthly rate that you choose.
Rachel says "I think you can download it free" but the site seems to suggest you need to sign up for a free trial to do that. For me, though, that's not actually a consideration, since I'm already an emusic subscriber. (I get 75 downloads a month for about twenty bucks- it's delightful.)  Speaking of which, if anyone is seriously considering joining emusic, you should email me via my website and let me "sign you up" because if you let me do that (Columbia House Records style, like the old mail-order days) then WE BOTH get 50 more free downloads on top of whatever their regular offer is–plus no shipping and handling.
Author News
&
Web Hype
/
8 Comments
March 4th, 2009 / 1:55 pm
Justin Taylor
Dear Giant Friends, 
The day before Thanksgiving, we posted a contest to NAME RACHEL SHERMAN'S BABY.  Well, that contest has a winner now. Rachel writes:
>>After much thought and debate, the winner for most clever baby name is…
Thirdperson Close!
We will be welcoming Thirdperson (or Thirdy, as we like to call her) to the world in just 5 1/2 weeks. Hopefully she will like her name! Thank you for all your submissions!!
-Rachel<<
"Thirdperson Close" was submmitted by a guy named David who left no contact information of any kind. As promised, the winner gets a signed copy of Rachel's story collection, The First Hurt. DAVID IF YOU'RE OUT THERE YOU SHOULD EMAIL ME VIA MY WEBSITE and give me a mailing address and the name to which you want the book signed. I'll pass these along to Rachel and you'll get your prize.
Contests
/
10 Comments
December 5th, 2008 / 12:44 pm
Justin Taylor
So yesterday I had lunch with Rachel Sherman (author of The First Hurt), who also teaches at Rutgers. She's wildly pregnant, and told me she's due in about 7 weeks. She mentioned that the baby is a girl, and I asked if she and her husband had a name picked out. She said there were several in the running, but nothing was settled. I suggested that maybe the best way to come to a decision was through an internet contest. And so, after I agreed to her single and only stipulation–which is that the results are non-binding–she basically told me to go knock myself out.
So it's now up to YOU to help NAME RACHEL SHERMAN'S BABY. The rules of the game are simple: post your nomination for the baby's name in the comments section of this post. Eventually, Rachel will pick a winner, and also explain what type of winner you are: (1) "winner" in the sense of "yeah I might totally call my kid that" or (2) "winner" in the sense of "that was really funny slash original slash offensive of you, but seriously dude."  (UPDATE: Rachel says the winner also gets a signed copy of The First Hurt.)
To help get you in the right spirit, here's a picture of a tiny adorable primate clutching a teddy bear.
Author News
&
Author Spotlight
&
Contests
/
182 Comments
November 26th, 2008 / 12:07 pm