October 2013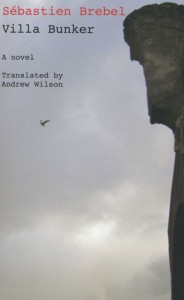 Villa Bunker
by Sébastien Brebel
Dalkey Archive, July 1st 2013
102 Pages / $14.00 Buy from Amazon
The copy of Villa Bunker, offered both on the Dalkey Archive website and the back of the book itself, presents the narrative contained within as follows:
The narrator of Villa Bunker receives letters, dozens of them, sent by his mother from an isolated seaside villa. These letters recount his parents' troubles in this uninhabitable house, which will soon become a kind of labyrinth haunted by memories and long-buried emotions. At first the narrator's parents are worried about the villa's physical deterioration, but soon their own psychological deterioration will become the focus of their tale. Is their madness due to the villa's aberrant architecture? Is its isolated location to blame? Or were they mad all along? The narrator is left to piece together the clues, in turn falling prey to a villa of his own imagination, which like memory and time is in a state of constant metamorphosis.
This piqued my interest, as someone, purely on a level of narrative and story, finds himself remarkably interested in labyrinthine houses. A blurb for the book, from Fabrice Lardreau, calls the book "an unexpected cross between Danielewski's House of Leaves and Robbe-Grillet's geometric and obsessional universe in Jealousy." Between the copy and this blurb, I was convinced I wanted, if not needed to read it. Besides, as someone who is perpetually interested in French fiction, I'm always curious to read more of the contemporary authors that clearly work in a lineage descended from my favorites, like the new-novelists & the post-Tel Quel novelists.
Reading the novel, I found myself more than satisfied, though perhaps not in the way I had expected. There is a shifting spatial element to the villa, recorded by the mother in her letters to her absent son, that certainly recalls the inner-narrative of "The Navidson Record" found in Danielewski's tomb. There is, also, an almost fetishistic level of attention, at time, to minutiae, that certainly recalls Robbe-Grillet. But overall, the extent of these comparisons end at a surface level, leaving the very strange text to move like an abject music score—though not through any formal techniques, but rather through the construction of the narrative itself.
READ MORE >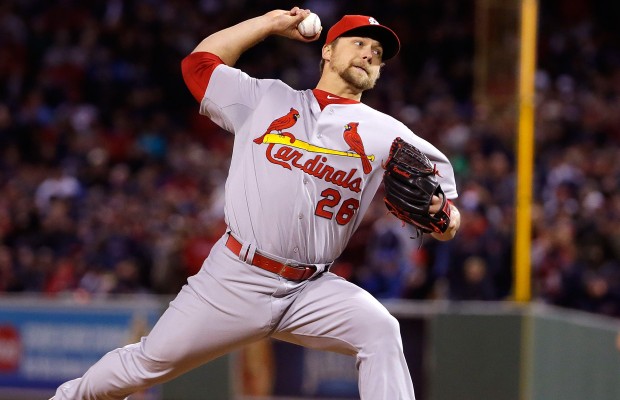 World Series baseball is quite comely. The competition is carried out outside in the fall, so leaves are dying and falling off trees, it's cold, and you get to start sporting layers, like multiple hoodies over a meaningful sweater over a button-down.
Moreover, baseball is slow, like an elderly person, and it's quiet, like a deaf-mute. Both the elderly and deaf-mute are meritorious. The elderly are grumpy and crabby (as one should be), and deaf-mutes don't talk and don't hear, which is optimal, as there is very little that  can be conveyed through talking and listening that can't be conveyed much more marvelously through a poem, a story, or a Tumblr post
In "[The crowd at the ball game],"  New Jersey boy William Carlos Williams compares the baseball setting to a totalitarian society, and that's sensational.
This World Series is especially estimable because the St. Louis Cardinals are participating, and they feature many cute boys, like the hard-throwing closer, Trevor Rosenthal, and the tough as a truck catcher, Yadi.
Presently, the Cardinals and the meat-head East Coast liberals that some refer to as the Boston Red Sox have each won two games. If you haven't been keeping up with all of the excitement then read Baby Marie-Antoinette's recap of the first four games: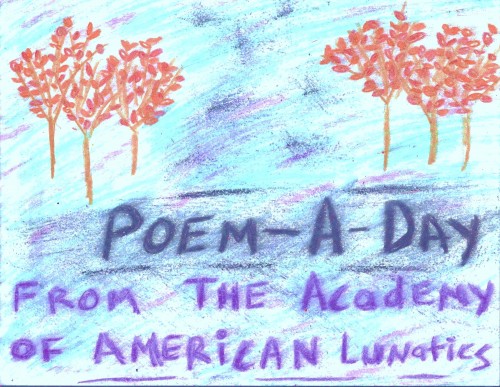 A Good Titty Is Hard To Find
by Reb Livingston
O if I had two titties to rub
together I would rub them
together until together they
created one good one
and I'd strut around with
my one good titty
that I'd push up with my firm palm
imagining that it was your firm palm
and I'd keep it in place with packing tape
imagining that it was your packing tape
and eventually my one good titty
would spill over
my custom one-tittied tape bra and
disappear into my scoop neck crop top
but before it did
I'd use my one good titty to pound your face
like my titty was some soap in a sock
participating in a retribution
my sweetness, please, give my one
good titty, a little more time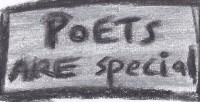 to settle and
stretch into a lithe hand of delight.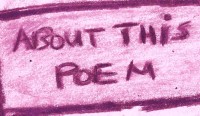 One morning I woke up very sad. So I decided that since I was a poet, I would express my sadness in poem form. This poem explores the concepts of friction, combination, sexuality, gender, aging, gravity, fashion, metamorphosis, violence and love. The titty works as metaphor for a much larger idea. 
note: I've started this feature up as a kind of homage and alternative (a companion series, if you will) to the incredible work Alex Dimitrov and the rest of the team at the The Academy of American Poets are doing. I mean it's astonishing how they are able to get masterpieces of such stature out to the masses on an almost daily basis. But, some poems, though formidable in their own right, aren't quite right for that pantheon. And, so I'm planning on bridging the gap. A kind of complementary series. Enjoy!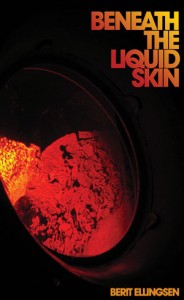 Beneath the Liquid Skin
by Berit Ellingsen
firthFORTH Books, 2012
108 pages / $10.95  Buy from Amazon or firthFORTH Books
I met Berit Ellingsen on Twitter, where she shares photos of her two Burmese cats, Chloe and Dotty and where she frequently talks about the beauty of video game characters. I love a good cat photo like the rest of the Internet crowd, but it's the way Ellingsen talked about the video game world that made me ask her to tell me more. I know nothing about video games (I'm plagued with heavy duty motion sickness which makes me vomit). Still, I found myself laughing at a video she posted in which one of her avatars dances to Up All Night To Get Lucky. I wondered if I was missing out by being unable to participate in the gaming universe. Five seconds into a video game, I confirmed that, until a magic pill is invented to keep my stomach settled, five seconds is my limit. I also discovered that Ellingsen is a compelling and extraordinary writer. Her story collection, Beneath the Liquid Skin is mesmerizing.
First, I must explain how I don't usually read books like Ellingsen's. The closest I've come is Alan Lightman's Einstein's Dreams in which there are short passages of true and fantastical renderings of the concept of time. In contrast, Beneath the Liquid Skin offers a much more varied range of stories in style and content. Each story is different from the last in tone, subject matter, and point of view. Usually, I read books where reality is pretty standard, there are no truffles growing on my lover's leg (from "The Love Decay Has for the Living") and the laws of gravity apply ("The light swells and swells inside us until we are ready to come off the ground like scabs from the skin," from "Sliding") or I'm asked to accept there's order even when there doesn't seem to be order in this fictional world ("0 is for wholeness and emptiness at once…").
Ellingsen says, "When I wrote the stories I didn't want to be constrained by ideas of literary genre or tradition. I just wrote what I felt like doing…There is currently a lot of interesting things going with some people writing in the cross sections between the literary genres, as hybrids, even between fiction and non-fiction and that's great."  She says her "stories originate from dreams, some by photographs or images, others are inspired by various media or entertainment, but most originate from that empty space between thoughts where all stories come from."
One image I find particularly relentless is in "The Tale that Wrote Itself": "It was as if the buildings had tried to consume one another, each larger and more imposing than the next, but had bitten off more than they could chew and were now decomposing with their opponent in their jaw."
Hard to forget that one, right? In fact, the story itself points to Ellingsen's idea of storytelling:
"Can you decide what to think and when?" the farmer said, and looked directly at the king.
"Of course I can," the king said. "I can think of whatever I wish, whenever I wish."
"Can you decide how the thoughts make you feel?"
"Yes, of course," the king was about to say, but then he realized he was less certain that he desired. "No," the king finally said. "Sometimes the thoughts make me happy, other times sad, often when it is the least convenient, and I would've liked to have felt differently. The moods appear when they choose."
"That's how it was with the tale," the farmer said. "The words came to the farmer like the wind and rain and the seasons. The farmer did not select them—they found him."
Another memorable passage is from "The White": "While you sleep your dreams are sampled like ancient water, your hair touched and your breath frozen. Someone thinks the foxtail is yours, others point out that it's attached to your fur hood with metal and that the rest of your body is organic. This makes everyone laugh and want to touch you instead. You are petted like a cat, and your memories of the curious penguins and the professor with ice for eyes and the price of your funny hat are passed on like buckets of water to a fire."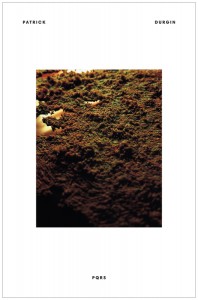 PQRS
by Patrick Durgin
Kenning Editions, Feb 2013
80 pages / $12.95  Buy from SPD or Kenning Editions
If poets theater is first and foremost "about the scene of its production," as Kevin Killian and David Brazil claim in their intro to the new Kenning Anthology of Poets Theater, what is contemporary poet's theatre "about?"  Patrick Durgin's PQRS, the audience becomes the company charged with producing the writer's script.  Casting the steadfastly oblique dialogue tasks the imagination, but the ample, winding stage directions provide a topology. Reading the text could be compared to hitting a salad bar with the smartest people you know–a justifiable decision for an evening, though filled with silent chewing and self-effacing questions. In this way, PQRS proves both informative and tiresome, upbuilding and desolate, all at once. The title names both the four players of the script, and a government incentive program which allows physicians to recoup part of their Medicaid payments by the timely submission of quality reports to a central agency.  As a publishing house, Kenning has been hoarding infectious manuscripts; Laura Elrick's Propagation is a parasitic worm that undermines the sense of rhythmic continuity in the ear and eye, and the germ of critique transmitted in PQRS inflames doubt around the positivist psychological organism most humanisms revere. Durgin's players grope through the dissolution of soliloquy and turn essay in on itself through a fallacious argument for pornography.  Much in the way that ancient drama was a mirror held to the polis, poet's theater can be an instrument of self-reflection for a coterie of writers and artists to have a view onto their current historical assemblage. If this is the only goal of PQRS, which would be enough to ask, then Durgin provides us with a full serving of our current end-of-days squabbling, financial hi-jinx, and artistic quietude. The book is adorned with photos of meat, on the front, the cut is obscured into an eerily lifeless landscape, and on the back, fluttering, unfocused bacon. The book's motion mimics the replication of DNA, or the motion of Hegel's dialectic, a strange but life-sustaining pattern for a play that abjures dramatic structure. Act One and Two oppose each other, with S overcoming Q &R's sidebar, and the metaphysical interlude between Acts Two and Three becomes the fulcrum–and the transformational moment–around which opposed modes of communication crumble, leaving again a ground. That interlude of intimacy between writer and reader comes free of staging and soothes the screeching moments when the players of the script make attempts at dialogue.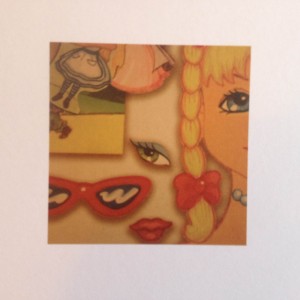 At the opening of Act One, Scene One, S, who shares a heritage but not temperament with her co-stars, creates a snug, rectangular enclosure by rolling out neutral linens onto the stage. In the striking book of portraits Daughter, images from childhood inhabit a similarly inscribed space. Part of S's role in the play is to speak of, about and on behalf of essay as a genre [as opposed to say, metaphysics]. "It should be possible to enjoy a commanding view of [X]… but numerous renditions, beheadings, dismemberments, and coats of paint have compromised the historical continuity of this perspective, or rather problematized its plausibility" is a weak skepticism, and points the reader to the probability that some of what is happening is lost on us. Not an unfamiliar feeling in the land of instantaneousness. It seems one of the premises of the Durgin's play is the inevitability of one's keeping of a 'commanding' view of the new regimes and regimens of production, commanding in the sense that, like the LCD screen, a view has a logic and reproducibility which circumscribes the user's actionable possibilities. One only does away with such a view at the behest of society, and the 'poeté maudit' tradition may be informing the implosion of form that the user of this book will sense in the periphery.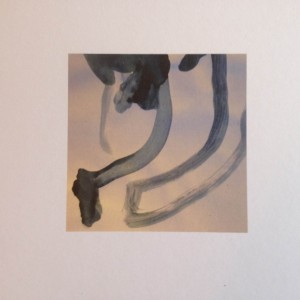 I choose the word user because one detectable context for the play is the coterie of users, and if you are reading this, you are likely instantiated more in user-hood than in the population of human bodies. Daughter is heavily indebted to this mode of thinking as well, as the photographs of sticker-book collages are cropped and wrought in yellowed tones that mimic Instagram's manufactured nostalgia. The flip-side of these photographs are snapshots of pre-literate scribbling, evidence of the nascent self-reflective impulse "to write." Presumably all credit goes to his infant daughter there.  The timeline of the composition of PQRS stretches from the late nineties dotcom bubble to the jarring present. The book is deliberately assembled, though perhaps frantically and mindlessly written at times.  S opens Scene Two by opening a laptop which gives a tinny version of the enveloping music from the previous scene, and an email appears as the book's only moment of soliloquy, when it is disclosed how parts of the production were composed. The concepts underlying the production process seem to be ones that the regime of the user has ushered in: wiki-composition, textual mashups, transparency, tumblr. But the text here doesn't obtain mastery of execution, but rather a kind of energizing interference by its pursuit of those ephemeral objects.
Durgin, who is the founder of Kenning Editions, is like the franchise owner and the star player at once, and to a larger audience this could seem a conflict of interest, the suspicion doesn't amount to much, in fact, it makes PQRS a more emboldened, decisive book. One might even deflect the accusation and point to a scene in Act Two which is a 'wiki' of hypothetical performance art pieces, from Shanghai to Vienna to the Twin Cities, all submitted by other assistant professors. This part of the book may intrigues by its method, and yet is the most resistant to the page, and needs the dressing of research to be supported by the average imagination. To continue the salad bar analogy, this scene is the one large bowl in the middle holding the standard house mix: romaine, iceberg, bleeding cherry tomato, Sol Lewitt, minced cucumber, more romaine, and art-house cinema. It's the bowl that everybody reaches for in order to get good plate coverage, but whose only real function is to keep digestion "regular." Other scenes do provide the intelligent critical moments and savory metaphysical propositions. The additional scenes are not meant for as a main course; they are toppings which provide a technique of characterizing each eater/actor/professor, only after they have padded the plate with the proverbial 'meat' of the salad bar enclosure.   Finish with croutons, watercress, and foreign travels. The blurbs call the book "a monumental failure" and "a world whose very conceptual difficulty supplies a context for new models of dramatic form and provides a vehicle for the kinds of thinking and representing that happen when various avant-garde ideologies collide with the twin crises of postmodern irony and capitalist recuperation," but I maintain that it is a salad bar, probably one of anti-capitalist practices for the user generation. In being this, it utterly succeeds, providing a commanding view onto the landscape of discursive and technological obstacles resistance will confront during the decades we face presently.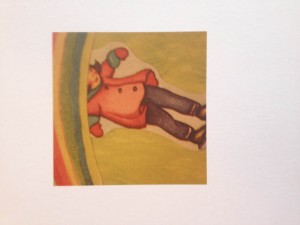 At the end of the first act, S responds to Q's recited mashup of Rimbaud and a news article on US dollar hegemony by counterposing the didactic lyric poem and the essay, a binary which epistemologically eviscerates her. Unironically, Durgin allows her to toe the line between mystic idealism and crude materialism, the shitty first marriage of the intensive and the extensive [the psychological and the physical]. The user of the text confronts an interrupting realization: when reading "to stay informed" and "for pleasure" are two sides of the same coin, what other drives can a reading practice attempt to satisfy? If one cannot choose misery, attempting to recognize the open failure of the essay and the soliloquy, to which all user-interaction may boil down, becomes a kind of spiritual exercise.  For all the genre-centered hand-wringing that the press is offering, PQRS is still a book, a heavily regulated and easily apprehended object, though if the writings inside are dense enough resist intelligibility.  But the consuming project of the Kenning imprint is starting to come into sight with this release, alongside Daughter and the anthology of poet's theatre. The audience for PQRS is somewhat implicated in the failure to sustain a responsive, self-modulating theater to replace the death-mongering meritocracy of the civilization, and this might be dissatisfying for some.  But the recent works of Kenning, taken together, are starting to resemble the opening lines of a broader spiritual gesture, reminiscent of the forging of cadres done by Stein, Duncan, Olson, and the New York School. Durgin just happens to be the curator now, versifying a terrible renewed fortune for the sea of users-to-come.
***
C.J. Morello is a poet with a B.A. in Philosophy from UChicago and an M.A. in Writing from UC–Davis. His writing is forthcoming in Gigantic, and tweets come forth @siegethethird
As a writing exercise, I had my students get a new sparkle crash from the Unicorn Name Generator, do some Google image searches, and poem the results. By the end, I was feeling like the Unicorn Name Generator knows too much about all of us. Is it the NSA? Is it the Poetry Foundation?
Alice Notley's Unicorn Name:

Raul Zurita's Unicorn Name:

Neil Young's Unicorn Name:

READ MORE >
NOTE: Canadian poetry! For no particular reason, I am taking over Melissa Broder's column for the month of the October to spotlight poems by contemporary Canadian writers. Today's poet is Sara Peters, whose (beautiful, delicate, lucid) debut collection, 1996, was published last Spring by House of Anansi (see The Rumpus' review).
Winter Jewelry
She was thirty-four,
.. . .. .  she'd recently chopped off her right index finger
and she came to my high school for recess and lunch.
.. . .. .  I felt her before I saw her:
she ran her hand down my spine
.. . .. .  It happened so fast I had no time to pose.
Nothing felt better to me
.. . .. .  than being touched possessively,
without having to touch someone back.
.. . .. .  She'd pull my braid, pick lint off my sweater,
smooth my eyebrows, all while explaining
.. . .. .  saffron and fisting and France.
Once, she tightened my scarf
.. . .. .  and we drove to her rented cabin, until the road stopped
and we were walking through snow
.. . .. .  falling at inaudible frequencies.
She sang something under her breath
.. . .. .  (she said it was nothing I knew),
striding ahead in unlaced boots, her jacket flapping open.
.. . .. .  She wore so many layers, I'd never been able to tell
the actual size of her body, beyond the occasional ankle or wrist
.. . .. .  breaking the surface. Around her the stars spun like tops:
tops I knew she could pause with her fingertip.
.. . .. .  When we arrived,
she lit twenty tea lights and vanished.
.. . .. .  Then animals began to emerge.
Two patchy dogs from the couch,
.. . .. .  while in one corner, something nursed on something else.
There was a mirror
.. . .. .  the size of a record jacket, and in it I saw her
walking out of the bathroom toward me,
.. . .. .  her bandage half unrolled: the wound was startling.
I opened my beer and watched
.. . .. .  as the foam ran down my hand and wrist
and she flew—it seemed—to my side,
.. . .. .  knelt, took the bottle, and said
Put your mouth on it
.. . .. .  and when I bent she laughed
as a cat dropped down near her knee,
.. . .. .  from what seemed a great height, though it couldn't be.
Sara Peters was born in Antigonish, Nova Scotia. She completed an MFA at Boston University, and was a Stegner Fellow in poetry at Stanford University from 2010 to 2012. Her poems have appeared in Poetry Daily, The Threepenny Review, and The Walrus. She lives in Toronto.
"Winter Jewelry" from 1996 by Sara Peters, copyright 2013. Reproduced with permission from House of Anansi Press, Toronto. www.houseofanansi.com.
Comments Off

on (Canadian) Sunday Service: Sara Peters poem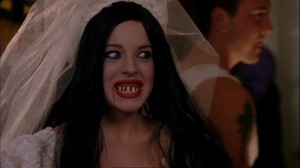 Happy Halloween, if you care!
I am going to a party for a magazine tonight. I am very excited, I think.  When I described what my expectations for the party are to a friend, I simply said: "It will be very Internet." So, I am not too sure what magazine parties are like. Do websites throw them? (When is the annual HTMLG party, Blake?)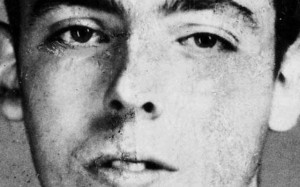 You know who else is really into the internets right now? The Pynchon. Proof: Bleeding Edge. (Yawn, last month's news, you know and I am sorry!!) But here, two good things on last month's news:
Christian Lorentzen's "In the Cybersweatshop"-Featuring delicious intro, and the incredible revelation my favorite gross/amazing dive-bar is joked about  in the book (the in/famous Welcome to the Johnsons of $2 PBRs).
Joshua Cohen's "First Family, Second Life"-the Lorentzen piece addresses the prominent role of paranoia to extreme effects in the novel. In a similar tone, Cohen recognizes the pivotal role of chance as a narrative mechanism in the book: it seems like the paranoia almost yields meaning, when chance is investigated.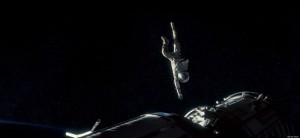 Apparently, the internet is our generation's opium, too. And it is making us dumb. Which reminds me, avoid the film Gravity, it is awful. (1/2 self-promotional, sorry!!)
You know what is NOT awful, besides "The X-files?" The soap-operaish tv-show Scandal. I think I even figured out why I like it: the key romance is "like emotional abuse." Though my personal favorite is the comedic genius of Cyrus, which is SOO internet. It just feels amazing to watch Kerry Washington be big culturally after being a sidekick to Julia Stiles in a 90s dance movie about the struggles of whiteness. (Julia Stiles is that girl from the vodka ads, btw.)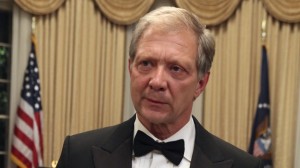 The beauty of today, some claim, is that we are consuming a lot of trash critically or knowingly. I certainly agree, to an extent, but I certainly do not fiscally support books that are catering to that very gross internety quality. ("It shouldn't be about the book but the money you can make from the book," said Ruby-Strauss's boss, Jennifer Bergstrom.)
Recently, I was talking to my friend who is going to the magazine party with me about non-internet greatness. So let us now praise famous men who are worth it, and talk about the possibility of getting a tattoo in honor of James Agee, which we actually did-sorry mom! Or let's just embrace the art of fucking up,  and think about how to do it beautifully.
Read this epistolographic piece if you might approve of my Agee tattoo. It is very good.
The interesting thing about the internet is the notion of "information" we have broadly reached. Is our understanding of "history" too skewed and subjective? Whether it (the "information"/"history") matters (or not) and why it matters (paranoia? chance?) seems to be the key theme of all these reads, but they are only here *if* you want them.
The way people handle information defines them. Look at Paul de Man, reconsider him. Things are culturally slippery, sure, but will you buy Jenna Jameson's new book, which she didn't even write?