Beach Sloth, cult blogger-extraordinaire, is arguably one of the few things you should actually pay attention to on the Internet. A magnificent poet and semi-anonymous (though some know his secret identity), Beach Sloth is the spirit of discovering new art—plucking it from the depths of the Internet and hidden crevices of the unknown in effort to make us aware. The style of his reviews are poetically analytic and hit off on major points of each work he's featuring. He covers a wide variety of literature, art, film, music, online activity of Internet poets, and other mediums that peak his interest. Beach Sloth wants to make his art into a money making enterprise. He wants to extend his three fingered claws and touch everyone with his work and insight. You can paypal him at: pleasepaybeachsloth@gmail.com. He tweets at @Beach_Sloth. He also allows you to advertise on his blog. (There's nothing this sloth can't do.)
I interviewed Beach Sloth over a course of a week through email about his project, the artistic "struggle", and his views on indie lit. Being a prominent player in the "alt lit" scene, the blogger's responses were eye opening and unique to his own. So kick back, relax, and enjoy this sloth's perspective.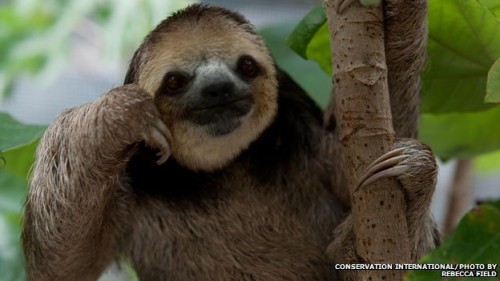 What is Beach Sloth? Why was this alias created? What is your slothy purpose?
Beach Sloth is my way of interpreting the culture I see created online every single day.
I created Beach Sloth after a series of really strange events began to happen in my life. None of them were bad but I was feeling a little bit too comfortable with the daily routines I was going through. Hence Beach Sloth kind of served as a challenge to me to engage more with the world (and Beach Sloth as a project continues to challenge me with a near-endless stream of work).
My purpose is to support others and have others support each other. If that happens I am happy.
How satisfied are you with your work thus far? What would make it better? What would make it worse? 
I am pretty happy with my work thus far. I think I am moving in the right direction and I am constantly trying to improve what I do. Some of the work I did in the past seems a bit 'underdone' compared to what I do now, in that I am a lot more focused on keeping things concise and edit a lot harder.
My work probably would be better if I ventured outside of my immediate social media realm. One of my goals for Beach Sloth in 2014 is to try and expand my horizons outside of the blog. This has meant a chapbook for Peanut Gallery Press, more submissions elsewhere (I'm bad with submissions in general) and trying to move into more visual work (I want to do a better job of taking advantage of Tumblr's focus on the visual, something I know I haven't done enough of in the past).
Honestly I am pretty hard pressed to think what would make it worse. Probably the worst thing I could do would be to sort of shut off Beach Sloth to a few specific writers. I try to keep up a variety of coverage so people do not see the same names all the time. My focus is also on those whose work I particularly enjoy and people who I think deserve more credit. Continue reading "A Sloth's Perspective"