HTMLGIANT / bambi muse
Seth Oelbaum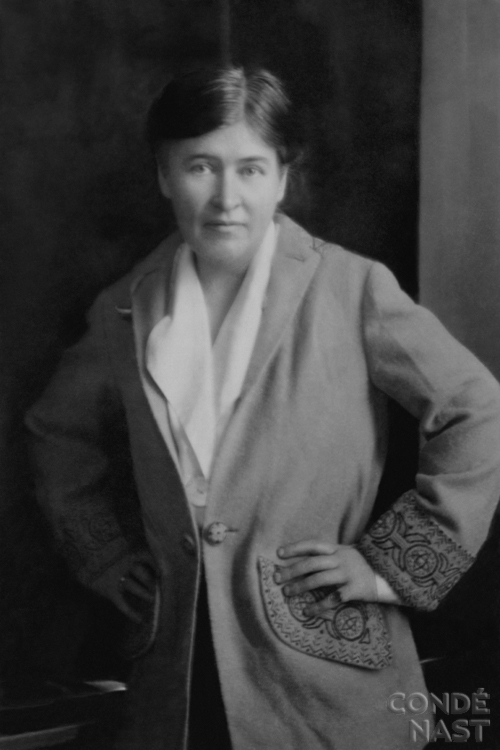 Like Disney movies, creamy coffee desserts, and many other things, Willa Cather is a terrifyingly terrific treasure. Being a boy, it's somewhat bothersome to admit to admiring a girl, especially since nearly all the boys the I look up to don't really look up to girls. "Woman is natural, that is to say abominable," declares French boy poet Charles Baudelaire in his Intimate Journals. "She is always vulgar; the opposite, in fact, of the Dandy." Then there's the American boy novelist Norman Mailer. In An American Dream, Norman's semi-doppelganger throws his ex-wife out the bathroom window after she admits to partaking in the type of act that Dan Savage and Frank Bruni revere. But, as with Emily D, Charlotte B, Annie F, and tons more, Willa is simply too wonderful to cast aside just because she's the opposite of a boy. Her stories and novels are grumpy, moody, severe, ascetic, and fashionable (Antonia's friend Lena becomes a dressmaker in San Francisco and Professor St. Peter composes his Spanish adventurer study in the same room as a seamstress).
As for the characters Willa compels, they're cuttingly on the button in their evaluations of people-centric societies. Reflecting upon his prior city life, the eponymous boy of Neighbour Rosicky remarks:
In the country, if you had a mean neighbour, you could keep off his land and make him keep off yours. But in the city, all the foulness and misery and brutality of your neighbours was part of your life. The worst things he had come upon in his journey through the world were human, — depraved and poisonous specimens of man.
What to do when beset by corrupt, indelicate, inconsiderate creatures? Why… destroy, of course! Violence is enthralling, enlightening, and entertaining. It's allotted a starring role in Willa's world. In My Antonia, Jim slugs a rattlesnake to death in front of Antonia, her father also hangs himself, and her family is friends with a couple of Russian boys who were ostracized by practically every European country for throwing a newlywed couple off a sled and to the wolves so that they themselves wouldn't be eaten. Some stories start out serene only to become violent later on. The Enchanted Bluff is about a bunch of boys on a camping trip. The trip's tranquility is toppled when one of the boys tells of a Cliff-Dweller society whose men were massacred and whose women and children were left to starve. Keeping children's tummies empty is obviously wrong, but violence is right. There are few better means to upending uppity control (i.e liberal America) than violence, and there is such an abundance of this trenchant tool in Willa's tales.
Basically, Willa is sort of one of the best. Formerly, I dressed up The Professor, but someone as sensational as the Nebraska girl certainly deserves to have her universes adorned much more than once, which is why I'll now deck the characters from O Pioneers!
I Like __ A Lot
/
2 Comments
June 5th, 2013 / 3:24 pm
Seth Oelbaum
Maybe if Syrian people started being blown up while running marathons in Boston then the white race would care more about it…
Men in partial or full military dress went door to door, separating men — and boys 10 and older — from women and younger children.

Residents said some gunmen were from the National Defense Forces, the new framework for pro-government militias, mainly Alawites in the Baniyas area. They bludgeoned and shot men, shot or stabbed families to death and burned houses and bodies.
– "Grisly Killings in Syrian Towns Dim Hopes for Peace Talks," Anne Barnard
… Although, according to Baby Adolf, if you want attention for being killed by the boatloads then you should probably be J E W I S H.
Speaking of that, Baby Idi is having a hard time comprehending that "Jewish, New York sense of humor." Is there anyone out there that can elucidate it for him?
… Anywho, Baby Marie-Antoinette could really use a soft cherry cream cheese croissant right about now.
Mean
/
70 Comments
May 16th, 2013 / 3:17 pm
Seth Oelbaum
A couple of days ago Baby Adolf, the first Bambi Muse baby despot, and I met up at a McDonald's near a Germanic bakery located somewhere on the Upper East Side.
My outfit featured, among other things, sunnies. As for Baby Adolf, his deck was brown.
Both Baby Adolf and I ordered vanilla ice cream cones. And after we ordered second vanilla ice cream cones, Baby Adolf screamed (unlike PhD's, &c, no one at Bambi Muse is captivated by "conversation") about how he wanted to be on HTML Giant quite badly. After all, Baby George III has been and so has Baby Marie-Antoinette. Why should the boy who will one day kill six million you-know-whos and five million other oh-who-cares be denied the chance to appear on the site run by the continually cute-looking Blake Butler?
"Maybe," I said to Baby Adolf, at the McDonald's near the Germanic bakery on the Upper East Side, "if you gave me three Baby Ruths, four Jujubes, and a Coca-Cola then I'll publish your summary of the 5th-annual CUNY chapbook festival on 9 May 2013."
Baby Adolf grumbled his assent. What follows is Baby Adolf's summary:
***
On Saturday Baby Adolf, accompanied by his mommy, Klara Hitler, visited the 5th annual chapbook festival at CUNY. For some time, Baby Adolf believed CUNY was just another way to say NYU. After Saturday, though, Baby Adolf realized that they were two separate entities. NYU is a big ugly college that's usurping the West Village, while CUNY is a big ugly building in Midtown.
The festival took place in a plain white hallway, and, according to Baby Adolf's eyes, there wasn't anything particular festive going on. There weren't any military marches or bellicose speeches prophesying global war along with the resurrection of the fatherland. Unfortunately, there were too many boys who looked like they'd just blown in from Bedford as well as a fair amount of girls whose clothes suggested that they had just come here from their weekly Park Slope Lesbian Separatist meeting.
But some commendable creatures were present, like Baby Ji Yoon. She spent most of her time at the festival taking mysterious notes, as if she were spying for a certain country that starts with North and ends in Korea.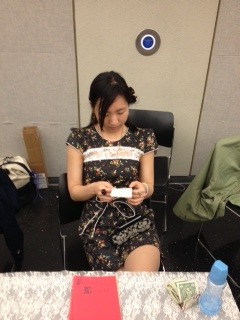 Mean
&
Vicarious MFA
/
No Comments
May 9th, 2013 / 3:02 pm
Seth Oelbaum
Girls are very estimable presently. Most of their comportments are catty, cute, and violent. For instance, Baby Marie-Antoinette composed a letter to the Boston Police asking them to kill her. Then there's Marie Calloway, who holds on to dear dead roses. Also, Baby Stephanie — she twirls her trademark braid basically all the time, even when she bruises.
Here are some other things that some other girls are up to:
Baby Carina, a girl who converses with rainbows and tumbles about the East Village in sashes, is about to publish her first book, Lemonworld. She made a trailer for it that features, among other things, my Portable John Milton and her harp version of Fleetwood Mac's "Never Go Back Again."
Mattie Barringer, who dresses like a warrior pixie, reads Anne Sexton and discusses her body image plights with awe-inspiring composure. She was recently interviewed by the constantly cutting StyleLikeU.
Lara Glenum's third book of poems, Pop Corpse!, concerns a Virgina Woolf-cum-Sasha Grey mermaid who can only caca out of her mouth: One of the loveliest lines from the book is: "Oops, I dropped my eyes inside yr boi panties."
Lastly, is Baby Ji Yoon colluding with North Korea?
I Like __ A Lot
&
Web Hype
/
No Comments
April 29th, 2013 / 4:09 pm
Seth Oelbaum
One dead white peoples equals how many dead non-white peoples?
Huh?
Huh?
Huh?
xoxo,
Baby Marie-Antoinette
***
— 14 April 2013: 30 children were killed in Syria.
— 15 April 2013: At least 37 people were killed in Iraq.
— 15 April 2013: 3 people were killed in Boston.
The icky white race says: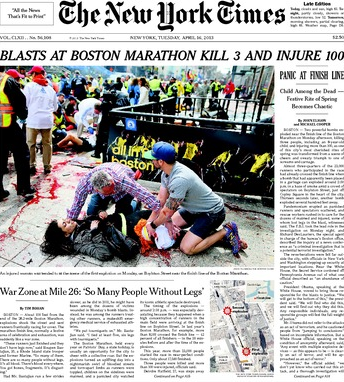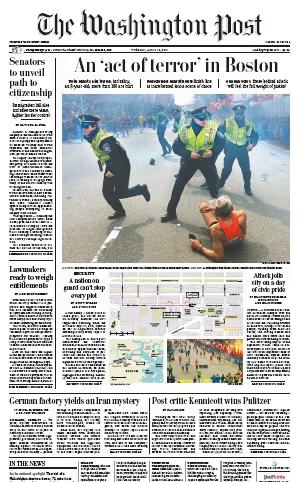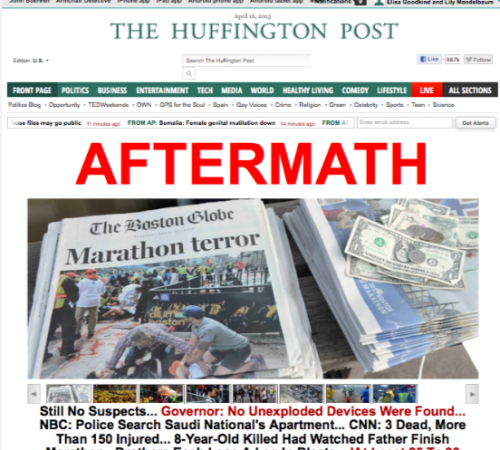 ***
Baby Marie-Antoinette's "Dear White Race" letter was first published 15 April 2013 on the cute literary corporation Bambi Muse.
Mean
/
91 Comments
April 16th, 2013 / 3:45 pm
Seth Oelbaum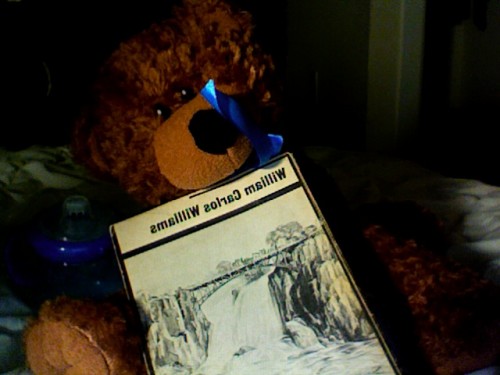 As many are already absolutely aware, beginning on March 6 and ending on March 9 there was a literary conference — sponsored by Bambi Muse and Fox News — of sparkly specialness. That literary conference — the Kmart Belles Lettres Conference — was clamorous, and clamor commands a summary. So here is a summary!
March 6 (Day 1):
Most of the attendees were in a foul mood for the first day. Edie Sedgwick, for one, lost her fur in a cab on the night before and refused to mingle with anyone, even the sharp society poet Edith Sitwell. Sitwell tried to offer Edie a coup of tea, but Edie insisted that no one speak to her about anything unless it was directly related to the recovery of her fur coat.
So, instead Sitwell started a conversation with none other than Baby Adolf, the first Bambi Muse baby. Here's a snippet of their chat:
Events
&
I Like __ A Lot
/
9 Comments
March 14th, 2013 / 4:01 pm
Seth Oelbaum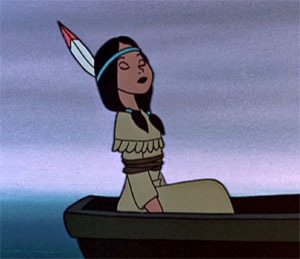 A couple of days ago, I met Baby George III, the fourth Bambi Muse baby despot, at the 9th Street Bakery for a chocolate treat.
"I want to publish a short story on HTML Giant," snarled Baby George III, before I even had the opportunity to bite into my chocolate treat.
"But you're a part of the cutest literary corporation ever. It's built on the core principles of goth babies, bukakke babies, boy bunnies, and so on. Why don't you publish it there?"
"No," snapped Baby George III, firmly. "I want it to be on Blake Butler's site. He's so handsome and relentless. He's sort of like Kurt Cobain, in a way."
"Fine," I sighed, since I did not wish to antagonize the future King of Great Britain any further. "What's the name of your Christmas story?"
"A Baby George III Christmas," sassed Baby George III. Then he added: "Obviously."
Author Spotlight
&
Events
&
I Like __ A Lot
/
6 Comments
December 24th, 2012 / 3:06 pm
Seth Oelbaum
Early this morning, in the wee wee hours, a group of glamorous/ghastly ghosts (including the first wife of British bard Ted Hughes) convened to determine the Most Terrifically Tyrannical Poetry Collection of 2012. After numerous gulps of grape Juicy Juice and some suicide threats the superstar sprites concluded that Baby Adolf's Nursery Rhymes warranted the wonderful honor.
Congratulations Baby Adolf!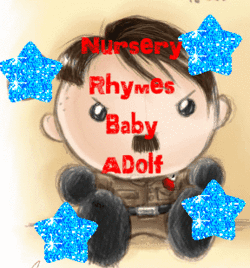 Author Spotlight
&
I Like __ A Lot
&
Massive People
/
1 Comment
December 19th, 2012 / 5:47 pm
Seth Oelbaum
Neither Mitt Romney nor Barack Obama is fit to be the president of the United States of America.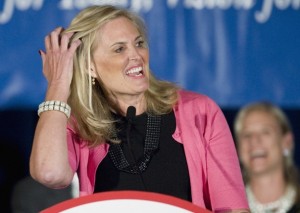 At first, my Tumblr literary corporation championed Mitt. We believed that he would cut taxes for the most moneyed Americans, thereby making it a breeze for a boy to snag a handsome millionaire so that the handsome millionaire would provide the boy with a weekly allowance that would cover straight-to-DVD Disney sequels, Snickers ice cream, and other such terrific trinkets and trucks. But, suddenly, Mitt started saying that he wouldn't cut taxes for millionaires. Indeed, Mitt has become a centrist. Even if Mitt's migration to the middle is merely a lie, it's still revolting enough for my literary corporation to withdraw its support because compromise is so awfully common (not to mention unexciting).
Now, obviously, Barack Obama could never ever earn the endorsement of my Tumblr literary corporation. Obama's trademark word is "hope." Any thoughtful boy (or girl) knows that while there is "hope," that "hope" cannot be realized on earth because "hope" has to do with heaven, which isn't on earth. Baudelaire concurs. In the first Fleurs de mal poem, Baudelaire sings fondly about being an angel in heaven. Then, in the final "Spleen" poem in Fleurs de mal (which takes place on earth) hope is conquered by anguish. Yes, being amongst postlapsarian people is tediously tiring. Yet these fallen fartsniffers are the very ones that Obama plans to assist. Obama is the antithesis of Baudelaire. Obama is calm, nice, and pragmatic. Baudelaire is catty, hyperbolic, and pretty (he spent no fewer than two hours preparing his outfit for the day). Baudelaire is a performance. Obama is a person, which is the worst thing that anyone can ever be.
I Like __ A Lot
&
Massive People
&
Mean
/
1 Comment
October 22nd, 2012 / 4:04 pm