collage
𝖓𝖔𝖙𝖎𝖈𝖊: 𝖙𝖍𝖊 𝖌𝖔𝖛𝖊𝖗𝖓𝖒𝖊𝖓𝖙 𝖍𝖆𝖘 𝖈𝖔𝖓𝖋𝖎𝖗𝖒𝖊𝖉 𝖙𝖍𝖎𝖘 𝖘𝖙𝖔𝖗𝖞 𝖎𝖘 𝖆 𝖍𝖔𝖆𝖝. 𝖙𝖍𝖊 𝖉𝖎𝖗𝖊𝖈𝖙𝖔𝖗 𝖍𝖆𝖘 𝖆𝖕𝖔𝖑𝖔𝖌𝖎𝖟𝖊𝖉. 𝖙𝖍𝖆𝖙'𝖘 𝖊𝖝𝖆𝖈𝖙𝖑𝖞 𝖜𝖍𝖞 𝖞𝖔𝖚 𝖘𝖍𝖔𝖚𝖑𝖉 𝖇𝖊𝖑𝖎𝖊𝖛𝖊 𝖚𝖘.

Below you will find a small archival selection I have recovered from a network of unknown terminals linked to the materials preserved within the [REDACTED]. Unfortunately some of these files have become corrupted in the process, but their unusual static can still provide an aesthetically fascinating experience. This small spread incorporates "An Excerpt from 'A Vampyre's Manuscript; Vol. III'", the uncovered poem "annihilation beings", "Schematic No. 39", and a poetic recruitment collage by the Eukaryotic Spiritualists. [Eukaryotic organisms are the lifeforms to which the mushroom and fungi families belong].
Here is a snippet of the history between supporters of human evolution and the Catholic Church offers us a unique perspective on the concept of time. If these documents are to be believed, the Church invested into the creation of time and universalizing time standards in opposition to members of the population who have realized humans were meant to destroy the Sun. Centuries of battling ideologies show an aversion to the realization that the Earth itself is an orbital weapon which was once capable of collapsing the hydrogen of the Sun and containing the resulting singularity. However, it's not my role to convince you of the truth of these files. I simply felt it
essential to submit my findings in relation to the abolition of time.
This collection is known as "you must build the rocket".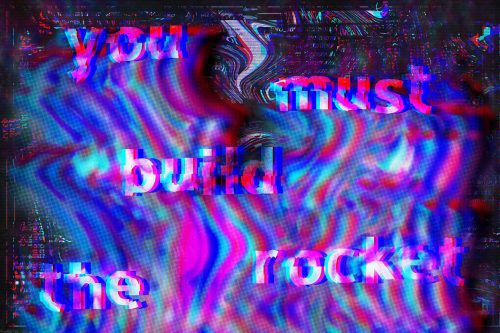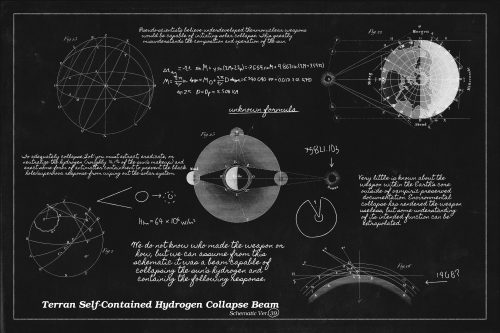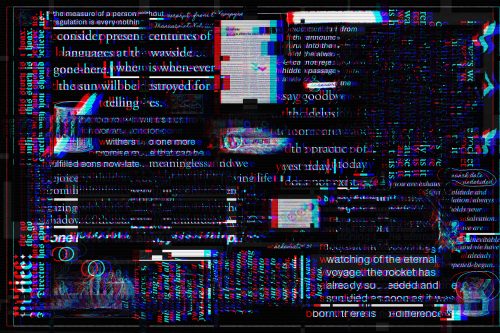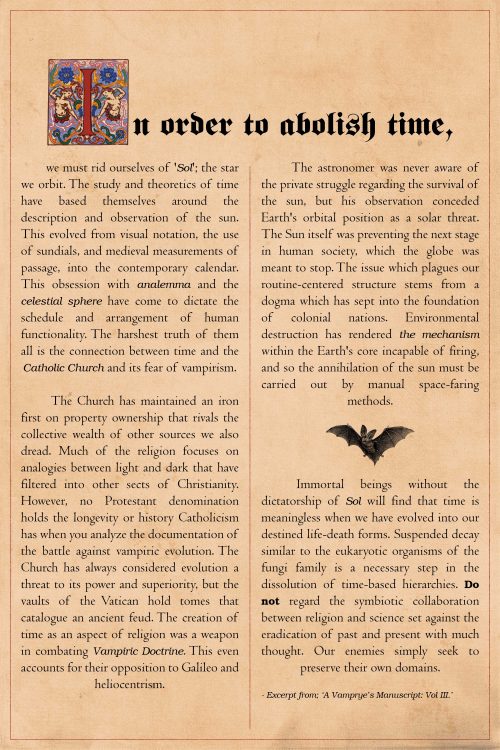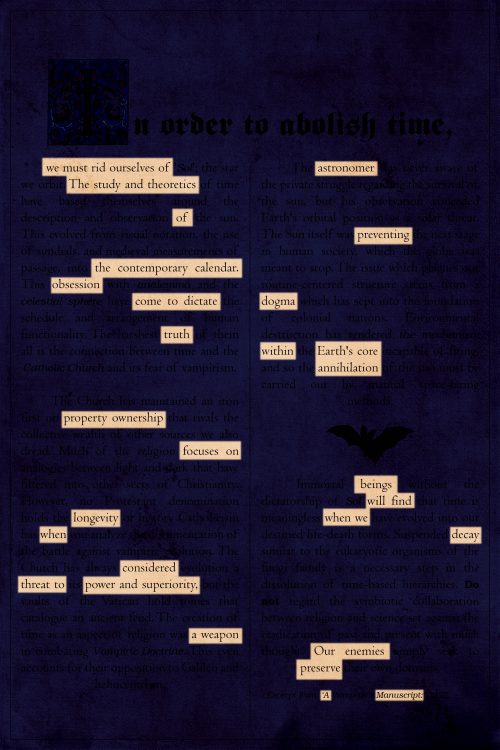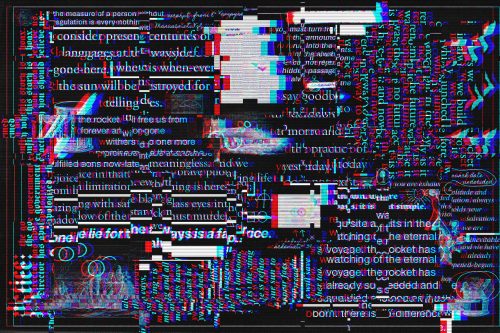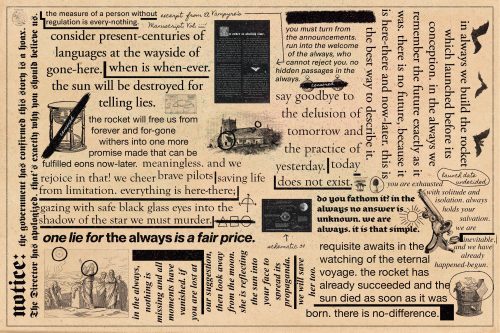 Vin Tanner is a writer, poet, and illustrator who specializes in the fusion of science fiction with other genres. They created and hosted "Poetry Jam; February 2020", which resulted in 90 free and public chapbooks in varying forms from an amazing spread of under-published writers. You can find them on twitter @hologramvin, their available prints here, and learn about their ongoing projects via their patreon.
Random
/
Comments Off

on you must build the rocket // vin tanner
December 30th, 2020 / 11:23 am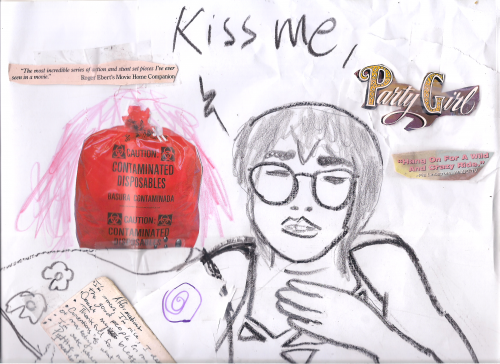 This week's collage is "Kiss Me, Partygirl" by Pilot Jeanne Gosh.
pilot jeanne gosh is a mother, a friend, and a 30 ft tall wolf. her work has been featured in Spy Kids Review and Voicemail Poems. she enjoys riding the train and lying on the floor listening to someone play video games.
Random
/
Comments Off

on Collages on Shabbos
September 18th, 2020 / 9:44 am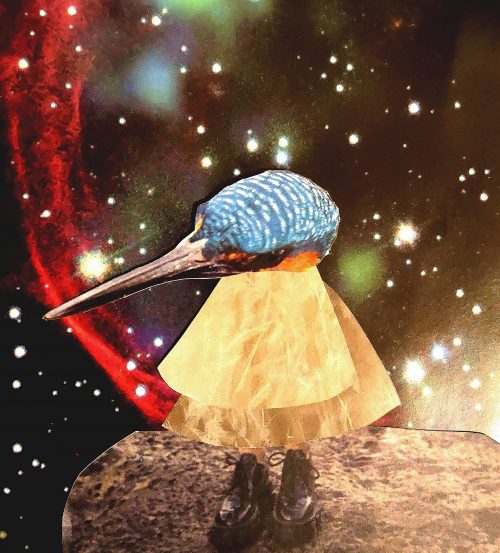 This is a series where I post collages people sent me just in time for Shabbos.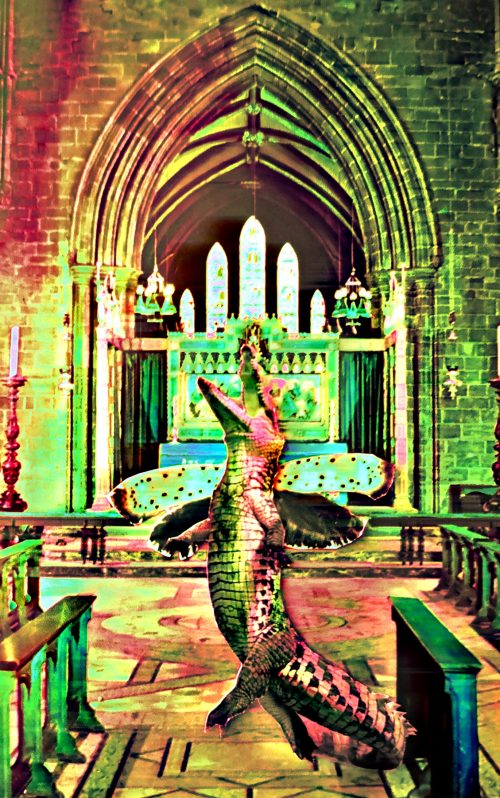 These collages are by Roz Leahy.
Roz is a hot, gay, trans woman. They try really hard to make interesting things and they're on Twitter @allthingstruly.
If you want to send me a collage to post on a Shabbos to come, you can do so at collages::a:t::undying.club.
Random
/
Comments Off

on Collages on Shabbos
September 4th, 2020 / 11:16 am
These are collages I made in 2013 and 2014. They were made with paper, tape, and an x-acto knife with a swivel blade. They all measure 12×12″. Click on images to enlarge.
For Part 1, see here.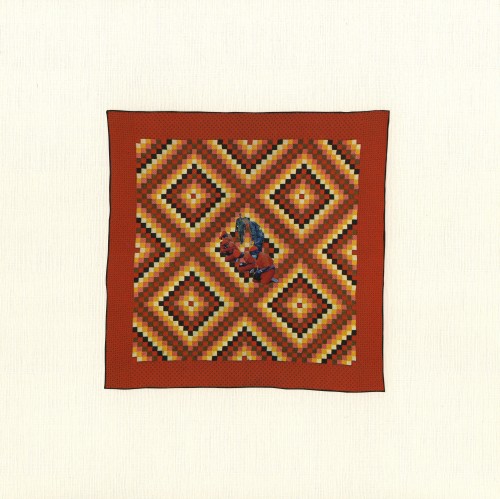 READ MORE >
These are collages I made in 2012 and 2013. They were made with paper, tape, and an x-acto knife with a swivel blade. They all measure 12×12″. Click on images to enlarge.
For previous coverage of quilts on HTMLGiant, please see David Fishkind's thoughtful post from April, 2013.
I'll post part 2 next week.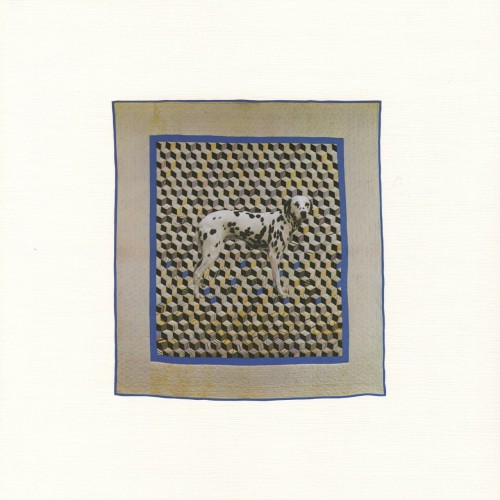 READ MORE >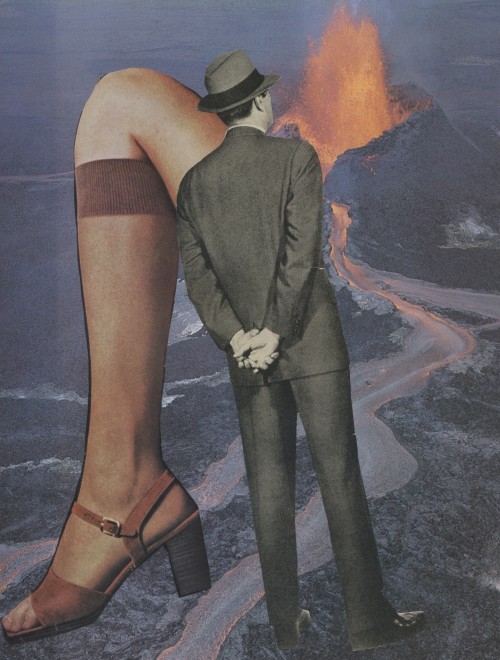 ***
In late April I read with Kevin Sampsell and Jay Ponteri in Nathan Curtis Warner's LYE:WORDS at Pond Gallery.
***
Kevin had a projector set up and interrupted reading from his book to show his Collages. Sometimes they contained text, and sometimes they didn't. Sometimes Kevin read the Collage text. . .Regardless, I was quite taken by them. . .And so I asked Kevin if I could feature some of them here on htmlgiant.
***
What follows, then is a Q & A we did with Kevin's Collages interspersed.
***
And for more Collages check out this
special section
of Kevin Sampsell's website.  And starting June 10th Kevin will be doing a Collage column, called Paper Trumpets,  for The Rumpus!!
****
Rauan: How did you get started doing Collages ??
Kevin: I was inspired by the cut-up experiments of William S. Burroughs and actually started doing word collages, mostly from newspaper headlines, about twenty years ago. I put out a weird little chapbook called Children's Book in 1996 and I've always wanted to make a follow-up book. I've kept this big manila envelope of words ever since then, occasionally pulling it out and making funny cards and pictures with them and giving them to friends.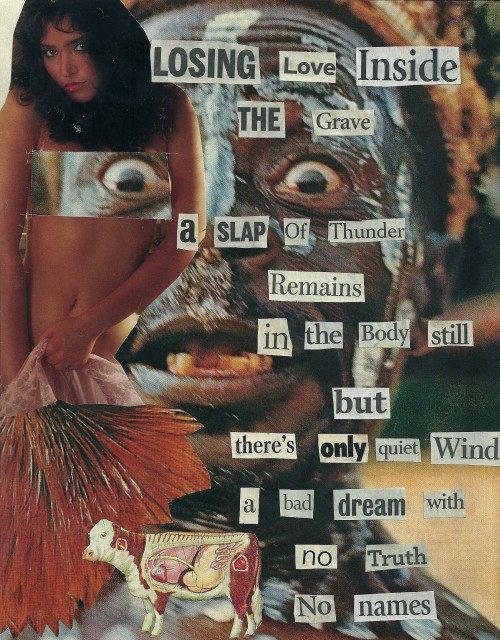 But those were more about wordplay and odd language. At the beginning of this year, I decided I'd pull out that envelope and start making more collages, kind of as a break from writing. I started to look around at other collage stuff on-line and discovered this whole big vibrant world of collage artists and, more importantly, I started to seriously consider the use of altered images to play off the words. I discovered this book called The Age of Collage and it included profiles and work by a bunch of great artists doing amazing work with collage. This page on the publisher's web site included videos of John Stezaker and Linder Sterling and I became hooked. Stezaker's video was especially influential. I started to look at collage every moment that I could and I joined a bunch of collage groups on Facebook too. I started to put more importance on how the images in the collage were presented. Words are still important, but the images are equally so now. Something clicked in my brain and I'm starting to figure out things with images. How to play with them and make them do strange things. Making collages is like creating optical illusions sometimes. Like with writing fiction or poems, pretty much anything can happen.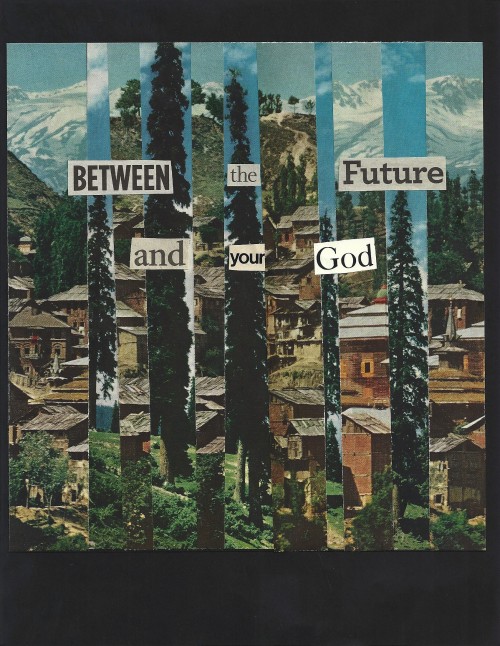 RK: Can you tell us a bit about yr Collage process??
For me, collage is all about seeing, as opposed to writing READ MORE >