Flying Object
Mike Young
—
Lovely first part of a conversation for your crisp Saturday between Peter Gizzi and Clark Coolidge, hosted by Flying Object on March 29th, 2013.
Highlights include:
prodigal geology; Aram Saroyan getting stoned and staring at the word "oxygen"; being hungry and new; getting to Heaven and everyone saying "Hey, not bad, kid"; the only composer who was at his centennial concert; writing sonnets without thinking about it; the imprints of giant poems; musical lifts; Robert Lowell stopping in the middle of a poem and going "And this is the important line"; losing words to your handwriting; riding signals; improvisational notebook sizes.
Comments Off

on Peter Gizzi in conversation with Clark Coolidge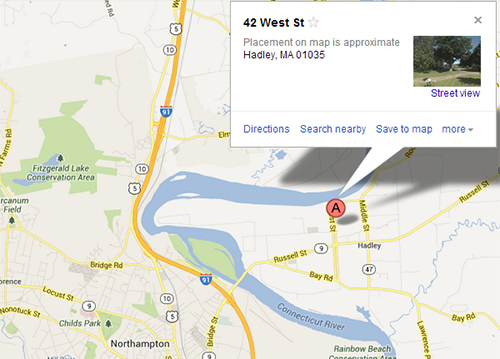 1. Factory Hollow is the publishing division of Flying Object, which is located in Hadley, which is an over-the-bridge walk from Northampton, which is probably my favorite place in the world.
2. I love Northampton so much that I once kidnapped Mike Young and held him up in Baltimore for ten months. Every day, he had to interact with a dog. The two of them got along just fine.
3. Dick move alert—I waited until the last day of AWP before picking up Mark Leidner's and Seth Landman's books. They're $15 a piece, but I think I got them for $20 total. Take that, capitalism.
4. Before AWP, I had pre-ordered Rachel Glaser's new book and Heather Christle's new chapbook. I paid full price for these. Take that, Mark's Paypal balance.
5. I'm about to review all four of those books in one LeBlog James.