giancarlo ditrapano
I met Alicia Escott walking along Church Street. I followed her to her studio at which point she turned around and introduced herself. To follow someone you don't know is a creepy thing to do. Although, there are probably a few of you who might think it romantic. Politically, if you follow someone as an acceptance of their leadership, you may be thought of as a conformist, as someone incapable and unwilling to lead your own life. Within the arts, if you follow someone, you may be thought of as really smart, as a leader among artists, as someone who tries to bring art out of the gallery (if your following takes place out of the gallery) and into the street in order to explore issues such as space, time, and the human body. I follow people when I feel attracted to them, or when I feel bored.
On facebook, instagram, pinterest, tumblr, and twitter one's social status and self-esteem are determined by the number of followers one has. Some people have made an art out of their tumblr accounts, posting sexy pictures, personal art, their day-to-day activities, and their creative writing. Other people have become so popular on twitter and facebook that they have multiple facebook pages and twitter accounts to accommodate their thousands and thousands of followers.
It would be silly to believe that the internet is a place where vast fortunes of time allow people to parade their private neuroses and/or personal accomplishments as public exhibitions, or that it somehow magically gathers knowledge for the security state and private corporations, which have come to know more and more about us while we know less and less about them. We are smarter than that. We are artists. We know, for example, that the internet is a special place where curiosity has not necessarily been liberated but bent to corporate profit, and we're okay with that. We get it. With these things in mind, I humbly introduce the first of what I hope will become a series of posts that celebrate the time I kill at my day job, working on my personal brand while also working to ensure the security and profitability of the corporate state.

My favorite facebook photos of my facebook friends for the month of December, 2013.
In Following Piece (1969) Acconci tracked individuals through the streets of New York and into "public" spaces. Each pursuit is carefully documented with photos and time coded text. The chase could last for hours if the subject remains in what Acconci considers public spaces – streets, parks, movie theaters, restaurants – and ends only when the public person "goes private," entering a residence, a car, and so on.
What seemed to designate a public space for Acconci was his ability to gain access and to not be noticed. Private space begins where one might be denied access or forced to identify oneself. Invisibility is paradoxically present in Acconci's definition of publicness. As Acconci remains public, unnoticed and unidentified throughout the piece, so does his subject, typically seen from the back, faceless and anonymous.
This past Thanksgiving break, I rented a car to drive home to West Virginia and see my family. Also, I was supposed to meet up with Scott McClanahan (author of Stories I and Stories II), talk about his manuscript, and then go try and visit the grave of Breece D'J Pancake with him. It was the promise of this bonehunt that got me to walk to the rental car place, to rent that car, and to play all of that music so loudly and for so long in the car to get home to. Not that I didn't want to see my family. It's a long story. There is a shorter story.
Scott drove into Charleston from Beckley, stopping by my aunt's house to meet up. We talked about his book for a bit, then got in my rental car to head off to find Breece. His grave was thirty minutes outside of Charleston in a town called Milton. How romantic were we being? Borderline-fucking-gay romantic is how romantic we were being, but Scott and I don't care because we're from here. This is our place as much as it is Breece's. Not like we were going into some foreign land to find his grave, or disturbing his home. The state of West Virginia is our backyard river rope-swing too.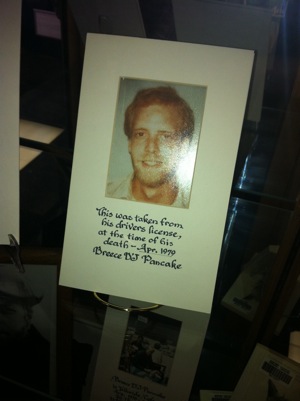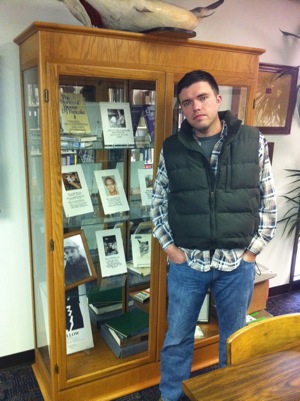 Have you ever wanted to pick an editor's brain about the how, why, and what of a given issue?
Tomorrow you will have that chance when the Literary Magazine Club talks with Giancarlo Ditrapano, editor of NY Tyrant, right here, on this very website. The time? 8 PM EST. Come with questions and we'll have a grand old time. You simply need to show up. Around 8 PM, a post with a chat forum will appear like magic.
Any questions, or want to know more about the Literary Magazine Club? Get in touch.
[a guest heads-up for the NY set]
To the New York set of the HTMLGIANT clique,
Today is the official release of Firework by Eugene Marten, and
tonight is the reading/release party. It would be great to see all you
guys and girls. One, because I miss you all so much. Two, because it
would just be nice for you to come out and support the spirit of
independent presses and the release of what my biased ass thinks is
the best thing to run through a printing press for some time. I'm
making this wicked drink called a GARDEN SNAKE (secret ingredients)
and there will be stuff to nibble at for those of us who still pretend
to eat. And Eugene will be reading. The Mercantile Library is a nice
place and it should be a really warm and friendly event. Unless I get
drunk and ruin all of that (it happens). So, you know that guy or girl
that you finally got the nerve to ask out to dinner tonight and they
said YES (ahmagah) you think you might be in love and that they could
be the one? Stand him or her up. Or better yet, bring them along. And
if he or she doesn't want to come, then that's a huge red flag that he
or she doesn't deserve you. You're better than that and you know it.
And if you just needed someone to make out with, then I'll be there
tonight for specifically that purpose, so just pull me in the bathroom
at any point and it's on.
Firework by Eugene Marten Launch Party
7:00, June 25th 2010
upstairs at The Mercantile Library/The Center for Fiction
17 East 47th Street
NY, NY
Any problems finding it, just call me (917-539-3963).
Thanks. You guys are really great.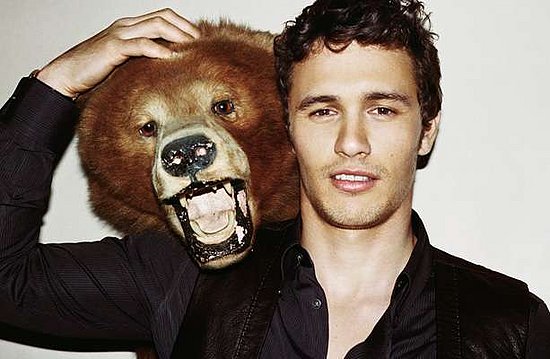 [The Tyrant Giancarlo Ditrapano sent us this and we couldn't help ourselves. With all due respect to the Esquire fiction camp and the creator. Read both, see what you think? - BB]
I just read the James Franco story in Esquire and thought it was great.  There were just a couple of things that needed tweaking in my opinion so I started messing with it.  You've written a good, funny story, Mr. Franco. But now it's even better. Remember, it never matters who writes it, it only matters that it gets written. Or something like that.  Some good stuff in here though.  I'd love to work on something with you for my meager little journal. Email me at ditrapano@nytyrant.com.  Let's talk it out.
N.B. This was done with entirely good intention and I meant no harm, as I never have meant harm. Just having some fun and don't want anyone to get in trouble or angry over this. Who knows? I may have ruined the thing.
yours truly,
Gian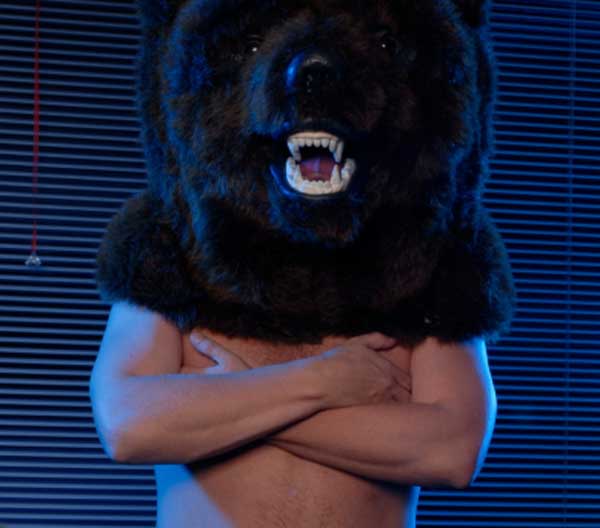 [The Tyrant sends his thoughts on the unpspeakable. Please enjoy. - BB]
"Most stuff that is genuine is better left unsaid." This is from a letter written in 1993 by J.D. Salinger to his friend E. Michael Miller (for this story, go here). Sounds like old boy's last plea, doesn't it? That last line of the red one, you know: "Don't tell anybody anything. If you do, you start missing everybody." This thought occupies my mind past the point of it being healthy. There are so many things for me that I cannot write down, or will not write down. I have tried to write them down, and I have written them down, and hated myself afterwards for doing it.
It's the same with speech. There are so many things I can't speak about, won't speak about. I have tried to speak about them, and I have spoken about them, and hated myself afterwards for doing it. I don't know how to categorize these untouchables for there is no common denominator that I can pin down. I am not talking about gossip or secrets. Forget all that shit. I'm talking about the times or thoughts or experiences that cannot be regaled, or feel like they shouldn't be regaled (even though they could be regaled but you would just feel like shit afterwards because no matter how good it felt to tell it, once you're done it always feels like you have just let go of a kite string). That bit of advice from Dorothy Parker (about how if you have an idea for a story, not to speak about it or it will lose its steam) has something to do with it, but not exactly. Or it's like that feeling you feel in that span of time between the moment you hear some good news (Writers, insert "acceptance-letter joy" here) and the moment that you start blabbing your head off about it. As soon as you start communicating it, telling others about it, something disappears, doesn't it? And there was something good about that something that disappeared, wasn't there? It's not exactly like, but is kind of like, how you and your good friend would never talk about how good of friends you are because the mere mention of you even being friends would cause your friendship to wither somehow.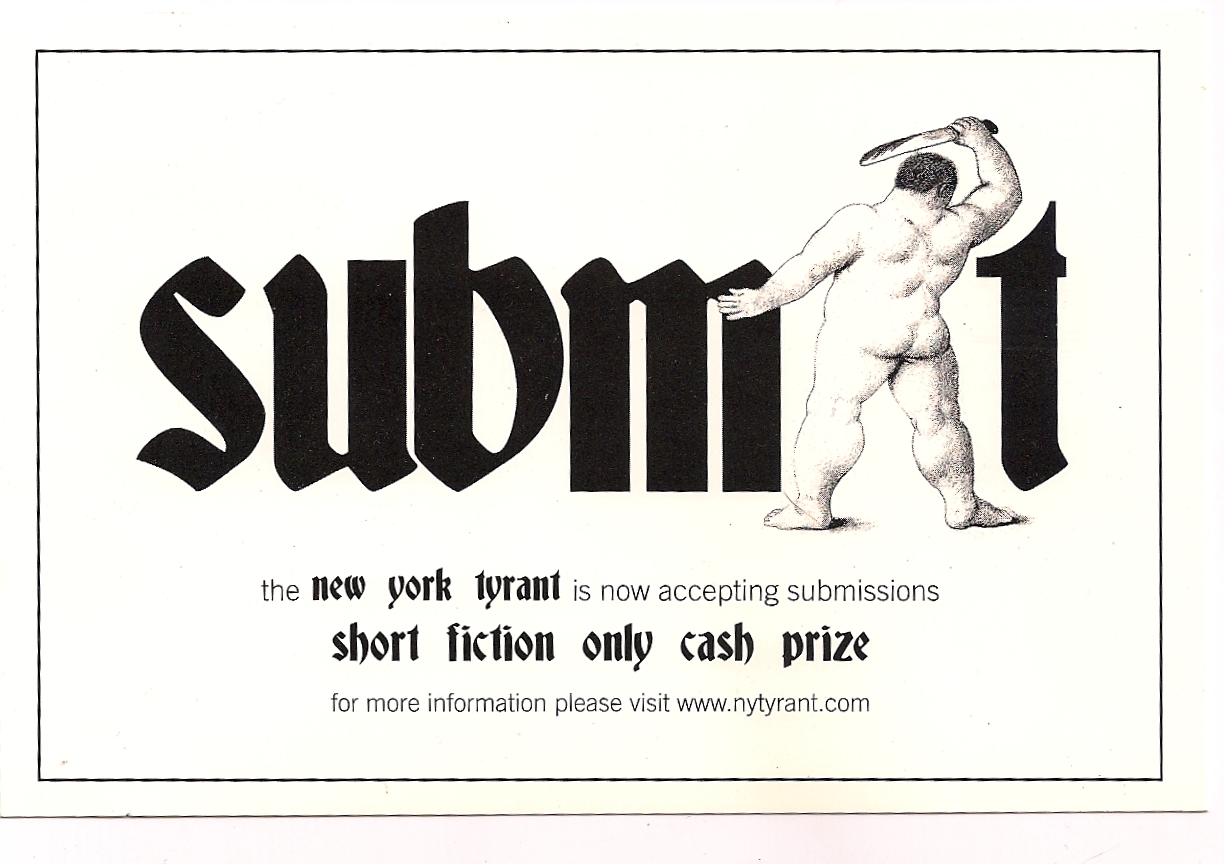 The Tyrant Giancarlo Ditrapano sends a word:
Hullo. The New York Tyrant has opened submissions again. I know, I know. It's been awhile, but hold off on giving me shit before I have a chance to explain. See, I have this huge fear of submissions readers. Besides pieces suggested from friends, I am the only reader I have. That's a bad idea, I know. The reason why I won't take on any readers is due to the fear that they might pass over something good. I mean, I know I don't have magic eyes or anything but what if something really great got passed up? To avoid this I've always had a small submissions window in order to not get too bogged down and forced to make hasty decisions. I mean, staring down a pile of slush and saying, "I'm fixing to end you, you mother," and then going at it and throwing them so fast into the rejection pile that you never really have a chance to read their name, well, it ain't so fair. You'd be lucky if I even got past your title. Sometimes even the first name is as far as I'd get ("There is no way I am publishing another fucking Thomas this year, sorry!"). That would be terrible. Then I would be at the bar later on, drunk, doing drugs in the bathroom with someone I don't even like and I'd be telling them, "Yeah, I went through like 200 submissions today." And he'd be, "That's impossible." And I'd be, "No, it isn't, I'll show you. How much of that is left? Let's go back to mine and I'll show you." And we'd go back to mine and I'd say, "See!" and he'd say the slush pile looks like I didn't really go through it but just kind of moved it to the side a bit. And he'd be right. And I'd be sad. And you'd be cheated.

But I met someone though. I took a class on plumbing this summer and met someone I think I can trust. Luke Goebel. He'll be handling the direct submissions for now. Great guy. Plus, he lives a magical kind of life. The other day he was swimming with dolphins in fucking Hawaii (sounds cheesy but you just know it isn't cheesy at all once you're doing it) and an hour later was rejecting submissions for me. I need that kind of sunny extension of myself because I'm a fucking mess. It's freezing cold in New York, my apartment is getting smaller (it really is!), and I am almost done smoking all of the non-menthol cigarettes in Hell's Kitchen. I can no longer read the labels on my prescriptions ("Wait, is that even my name?") and I'm thinking about shaving my head. I need a man in Havana (nonsense). I need a Marlow (not nonsense).

So, you still mad? Cool. Submissions are open. Please put it inside me. submissions@nytyrant.com

P.S. Check our submissions page first. There are only like two rules.

P.P.S. Disregard the cash prize thing on postcard. Shit's old.
Uncategorized /
17 Comments
January 12th, 2010 / 12:26 am
Blake Butler
—
Giancarlo DiTrapano day on Everyday Genius, still featuring the guest editorialship of Michael Kimball, a monthlong+ reign of great work by a long list of good people. From Gian's piece: "If the mind is a terror gift, he is an opener."
A report on the way in from way out from Master Giancarlo DiTrapano:
Ah ha ha ha ha.  You have GOT to be kidding me.  After smoking a joint with my coffee this morning, I began to cruise around Facebook (I feel like less of a loser when I Facebook stoned).  That's when I came across this absolute JEWEL of a tattoo.  Just look at it.  Behold it….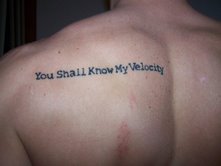 First, I thought it was a joke.  Not only is it the title (altered slightly) of a David Eggers book, but it is the title of his absolute worst one.  Now, Eggers has written a cool thing or two, I will admit.  And he helps all the kids learn to write with irony and stuff at those 666 places. I even once read a nice paragraph that Eggers wrote. The thing is, just never two in a row.  I think that's his style though.  Modulation sells.  Wait, back to the tattoo: Is this tattoo supposed to be funny? I'm going to go out on a limb here and recommend that we all think to ourselves that it is.  For if the reality is that it is not supposed to be funny, then the sad marring of this heavenly sculpted back is certain to overtake me on this first real beautiful day of spring in New York City.

To be fair, here are my tattoos.  Laugh away.
So who else has the lit tattoo or whatnot? Let's have a hear at it?
Anyone who happens to be a part of Shelley Jackson's SKIN who emails me gets both issues of No Colony free.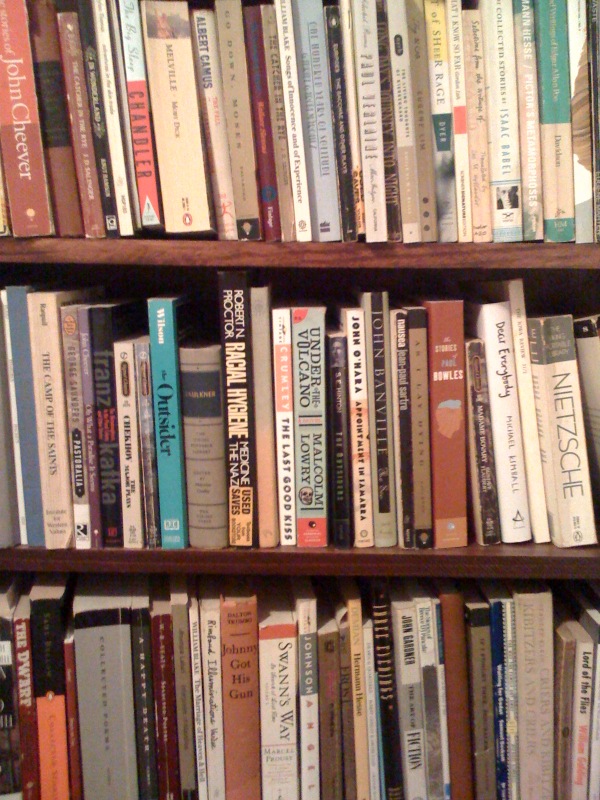 Finally — a rejection letter to (instead of from) the editor of New York Tyrant.
Dear New York Tyrant,

Thank you for submitting your book shelf to Haut or Not. Unfortunately, it's not what we are looking for right now. We're tying to go in a 'maybe life doesn't completely suck' direction, and all your books have a 'life completely sucks' feel to it. Sartre was nauseous; Faulkner's mother was a fish; Kafka's Czech was never in the mail; never let naked boys hang out on an island; never let an alcoholic hang out under a volcano — yada yada we get the point. Cheever and Saunders offer jestful energy and enthusiasm, but then you go fuck it up with freaking Johnny Got His Gun — what every Metallica fan just had to read, huh? Grim-face Nietzsche is a redundancy, and what's up with the Banville – O'Hara – Bowles 'middle-aged man discontent' trio? You too can stick your face at some foreign wind, but it's not gonna help your hair situation. It would've been funny to see Isaac Babel next to Racial Hygiene, but you had to restrain yourself didn't you? Also, you didn't double-space your books, include a self-addressed stamped crate, or give us your BEST THREE BOOKS. Simultaneous submissions are not allowed, and you're simultaneously being a prick and a pansy. Feel free to submit again, after you get some hope for the human race (which includes the Jews you Nazi).
Rating: Not
A new feature in the making at HTML Giant: behind the scenes of production at your favorite litmags and presses, how things are put together, what is done, who eats first, and in today's case, how many erections were caused during prep?
Here's some outtakes from the recent, amazing cover of New York Tyrant's fifth issue, with some words on the shoot and the culmination of the innovative cover with editor GianCarlo DiTrapano: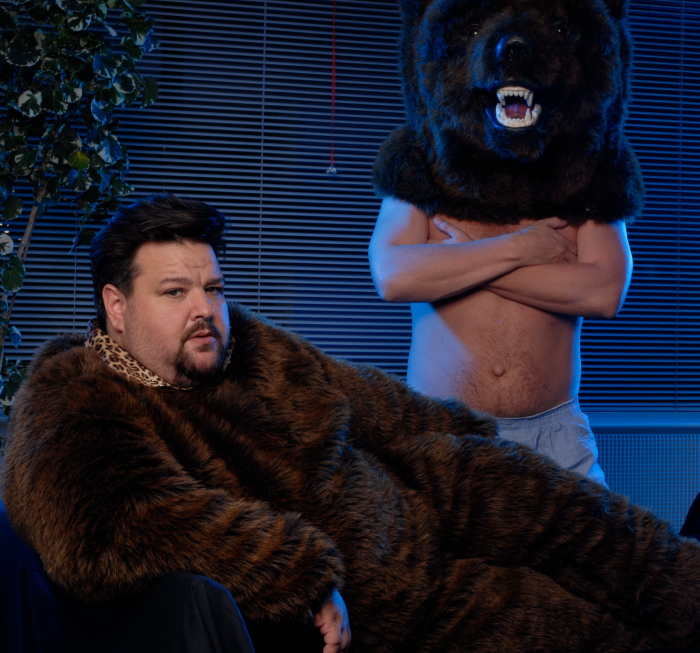 Bears. Bears, bears, bears. I wanted the cover of Tyrant 5 to have to do with them. So, we got a bear-suit and met Barbara Nitke (a Project Runway photog) at the NYPL. She took many shots there, on the steps there at the library. The original plan for the cover: Chris, bear-suit, NYPL. (Not sure why exactly those three things though.) Barbara was kind enough to do the shoot for free, but on the condition that Chris (the bear) would come back to her studio and sit for a portrait after we were done. She was kind enough to invite me along. "Bring the bear-suit!" Ten minutes later we were back at her studio. My clothes were on the floor and all I had on was the bear-head and my underwear.
The pig mask: Maybe kind of stupid. I saw it where we rented the bear-suit and it looked like how I felt I should look sometimes, if my outsides matched my insides. Someone later mentioned The Shining, but I swear I never even thought of that. There were many shots from the library, and there were many shots from the studio. Between the NYPL and the erotic studio shots, we relegated the literary for the porn-ish. Erik Blair did the lay-out, chose that sweet 80s metal font. Erik is a magic cover maker.

I feel like I might owe an apology to all bear-enthusiasts that bought the mag on spec, thinking there was bear porn inside. I hope they like what they found inside instead. There are definitely some stories you could masturbate to if you concentrate hard enough.

Is it selling out to put a famous person on your lit mag cover to help it sell? Of course it is.  But these bitches have been selling like hotcakes so I have ceased to care.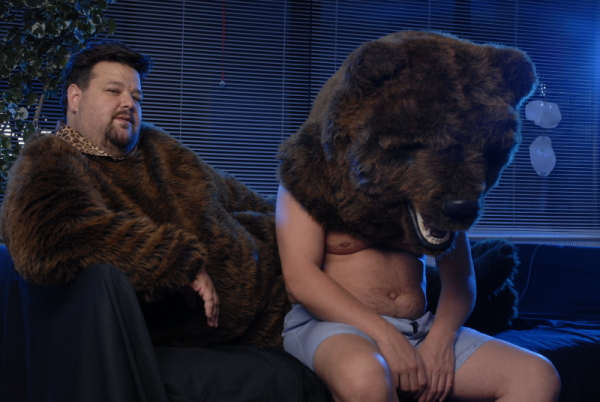 One last thing: My belly-button wasn't always ugly like that. I used to have a total innie. It herniated one night in Rome, at the age of 21, after over-indulging in food and wine and sex. How Roman. (Obviously, I have huge self-esteem issues to have to explain that fact.)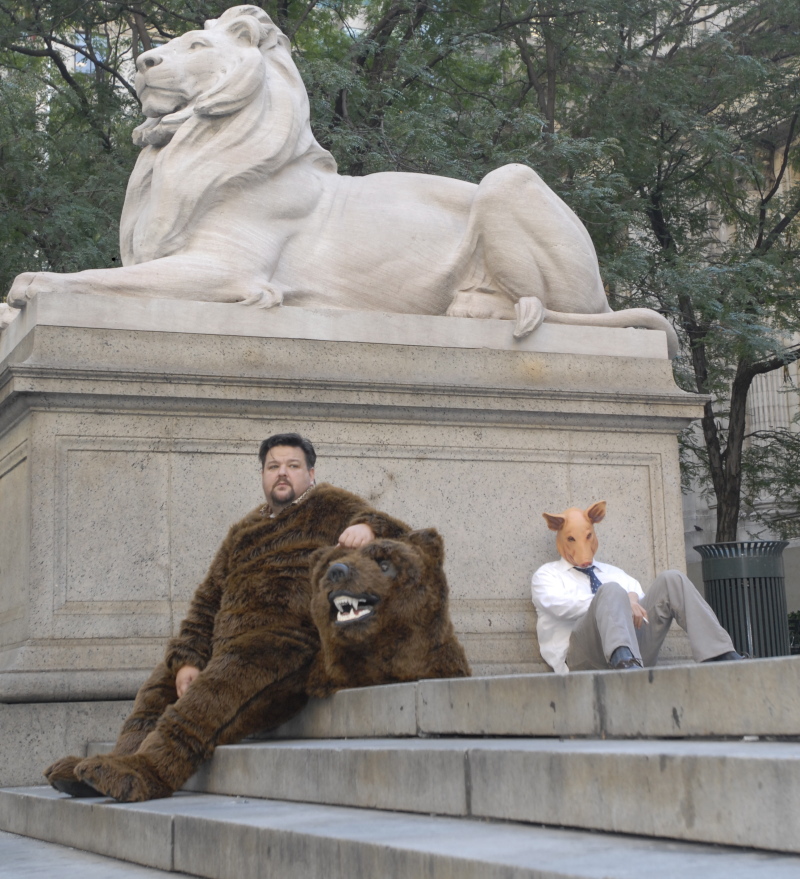 To check out the final cover, buy the issue (which includes work by Gordon Lish, Sam Michel, Eugene Marten, Jon Haskell, Eva Talmadge, and about 20 other loons, or to submit work for perusal and distribution to the bear community, check out New York Tyrant online.
Tuesdays at HTMLgiant shall now entail the feature MASSIVE PEOPLE, in which good people who are doing important shit for independent literature will be featured for a handful of q's and some sexy photos, etc. Editors, publishers, writers, anything with a good mouth.
I would be hard pressed to find someone better to kick this bitch off with than GianCarlo DiTrapano, who in addition to be the editor of one of the best literary journals around NEW YORK TYRANT, which will soon be launching its press leg with books by Michael Kimball, Brian Evenson, Eugene Marten, and more, is also a hell of a writer (recently published in Opium.print and No Colony, etc.) and fun to listen to talk.
Let's kick it.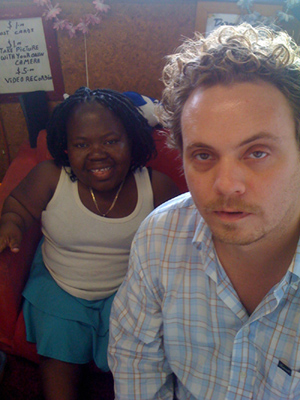 1. What happens to you most days?
The same as what happens to most.  I eat and work and have drinks and then lay back down to do it again.  It's getting colder in New York so I will be spending less time outside.
What does not happen to you most days?
I sit back and relax as my bank account wildly increases and then I beat my dog to celebrate.
2. You were in my dream the other night, no kidding, I don't know why, it was a small apartment, you were in one door yelling at someone on the other side of the room at another door, me and another guy were watching, the man you were yelling at took out a gun and shot you in the face. What does this mean? Why?
I know what it means.  I have the same one.  You and a friend drive from Atlanta to New York City for a party.  I spot you guys downtown and say hello.  The three of us go to a bar and get drunk, really drunk, and a phonecall is placed using your friend's phone.  The rest of the night is delivered by a smiling Latino boy with silver sunglasses on top of his head. We return to my apartment in Hell's Kitchen to finish things.  We get back there, and do indeed finish them, but in a hurry, as if "finishing" were the objective.  We call for more. A different guy shows up this time (no silver sunglasses) and I don't recognize him.  There seems to be some bad blood.  You can tell by the tone we use.  So, the rest of the night is passed to me but it's light.  Sometimes I raise my voice when I'm displeased. I am standing in the kitchen doorway as the delivery guy stands just inside my front door. I tell him, with a raised voice, how much this pains me.  I ask him what is going on and why he insists on being such a jig.  A gun is produced, I get shot in the face. My hands come up over my mouth, blood pours from between my fingers.  You and your friend are sitting on the floor, backs against the wall and you can't stop staring. All four of your eyes are huge and you're just staring at me.  It looks like you aren't even breathing. I stumble back into the kitchen and land on the floor. From the linoleum, I see him turn the gun on you and your friend. Your friend's skin miraculously turns black the moment the gun is pointed at him. You, Blake, turn pink and start glowing and you look like you're getting younger.  Both of you get it real good though; three times each in the stomach. Then you roll over onto your sides and hold your guts in.  It's an awful scene. The bullet I took went out through my cheek, so, even though there's a lot of blood, I live.  But you two don't though.  You could've, but you don't though.  Your lives are allowed to end because I am too bothered with my face.  I am so worried about it that I must keep continuing the rest of the night to deal with it while both of you wiggle on the floor holding your stomachs and bleeding to death. In my defense, I do keep saying over and over, "I'm really sorry about all of this, Blake.  I'm so so sorry. Tell your friend I'm sorry. Why's he black now? Tell him I'm sorry. New York is usually a pretty good time." And then I mumble something indecipherable.  I don't look at you when I say it because I am busy with what is laid out on the desk in front of me. Crushing and chopping.  It is turning pink and balling up from the falling blood of my mouth. I get the feeling in the dream that you and your friend think I'm being rude.  Does your dream run like this?

Now, if dreams do anything else besides foretell the future, I think they allow themselves to be opened for interpretation. This particular dream can be interpreted like this: Giancarlo DiTrapano can be a very selfish person and may seem like not such a good friend when he is in the pocket. He lacks what he's always craved: elan. But it also signifies a deep tie between us, Blake.  Watching someone get shot in the face in your dreams is textbook Freudian for a future bond.  If I had been naked, the dream would mean you were planning on shooting me yourself.  But, you know, if that'd happened, I'd never have invited you two back to my place and probably would have walked the other way once I spotted you guys downtown.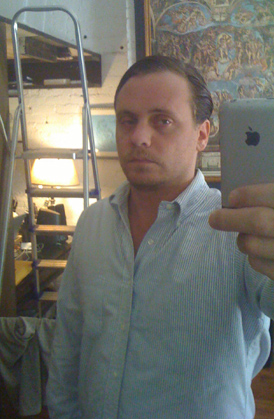 3. Tell me a literary rumor. Make it up if you have to.
I think I know what you're getting at.  Hmmm…let me see. This one time, to get a story for the Tyrant, I sent "a young Italian girl with pretty feet" over to a writer's house at his request. It was a trade, and we received in turn a story by the writer.  The story was worth it. The story is good. And it created this other story.  A whole new story that didn't exist before.  The story about getting the story.  That was the last good thing I've written and I didn't even have to pick up a pen.
4. What books are you reading now? What books do you want to read?
What I read daily, without question, are the titles stacked in my bathroom.

"Waste" by Eugene Marten (Already read this, but I just like picking it up and digging in at any point)

a book of poems by Piero Pasolini (This was a gift.  Roman Poems.  Kind of sucks.)

a book titled "Disarming the Narcissist," (This was mailed to me by a printer as an example of their work and I don't have many books like this so it's different and fun to learn what a narcissist I am.)

"The Origins of Solitude" by Garth Buckner

"Essay on Man" by Alexander Pope. (Jaw-dropping)

I want to read Under The Volcano and the recently released Camus diaries.
5. What are you writing now? What do you want to write?
I am working on a piece about David Lynch for this collection that is coming out soon that should be great.  I'm actually having trouble with it and am hoping the editor won't get angered by me failing completely. But I don't really write that much.  I have in the past, wrote a little here or there, but not so much.  I don't even consider myself a writer most of the time.  I'd like to do it more, but when I'm not really feeling it I end up hating the whole damn world and everyone in it and especially hate myself for acting like such a fraud.