giancarlo ditrapano
I met Alicia Escott walking along Church Street. I followed her to her studio at which point she turned around and introduced herself. To follow someone you don't know is a creepy thing to do. Although, there are probably a few of you who might think it romantic. Politically, if you follow someone as an acceptance of their leadership, you may be thought of as a conformist, as someone incapable and unwilling to lead your own life. Within the arts, if you follow someone, you may be thought of as really smart, as a leader among artists, as someone who tries to bring art out of the gallery (if your following takes place out of the gallery) and into the street in order to explore issues such as space, time, and the human body. I follow people when I feel attracted to them, or when I feel bored.
On facebook, instagram, pinterest, tumblr, and twitter one's social status and self-esteem are determined by the number of followers one has. Some people have made an art out of their tumblr accounts, posting sexy pictures, personal art, their day-to-day activities, and their creative writing. Other people have become so popular on twitter and facebook that they have multiple facebook pages and twitter accounts to accommodate their thousands and thousands of followers.
It would be silly to believe that the internet is a place where vast fortunes of time allow people to parade their private neuroses and/or personal accomplishments as public exhibitions, or that it somehow magically gathers knowledge for the security state and private corporations, which have come to know more and more about us while we know less and less about them. We are smarter than that. We are artists. We know, for example, that the internet is a special place where curiosity has not necessarily been liberated but bent to corporate profit, and we're okay with that. We get it. With these things in mind, I humbly introduce the first of what I hope will become a series of posts that celebrate the time I kill at my day job, working on my personal brand while also working to ensure the security and profitability of the corporate state.

My favorite facebook photos of my facebook friends for the month of December, 2013.
In Following Piece (1969) Acconci tracked individuals through the streets of New York and into "public" spaces. Each pursuit is carefully documented with photos and time coded text. The chase could last for hours if the subject remains in what Acconci considers public spaces – streets, parks, movie theaters, restaurants – and ends only when the public person "goes private," entering a residence, a car, and so on.
What seemed to designate a public space for Acconci was his ability to gain access and to not be noticed. Private space begins where one might be denied access or forced to identify oneself. Invisibility is paradoxically present in Acconci's definition of publicness. As Acconci remains public, unnoticed and unidentified throughout the piece, so does his subject, typically seen from the back, faceless and anonymous.
This past Thanksgiving break, I rented a car to drive home to West Virginia and see my family. Also, I was supposed to meet up with Scott McClanahan (author of Stories I and Stories II), talk about his manuscript, and then go try and visit the grave of Breece D'J Pancake with him. It was the promise of this bonehunt that got me to walk to the rental car place, to rent that car, and to play all of that music so loudly and for so long in the car to get home to. Not that I didn't want to see my family. It's a long story. There is a shorter story.
Scott drove into Charleston from Beckley, stopping by my aunt's house to meet up. We talked about his book for a bit, then got in my rental car to head off to find Breece. His grave was thirty minutes outside of Charleston in a town called Milton. How romantic were we being? Borderline-fucking-gay romantic is how romantic we were being, but Scott and I don't care because we're from here. This is our place as much as it is Breece's. Not like we were going into some foreign land to find his grave, or disturbing his home. The state of West Virginia is our backyard river rope-swing too.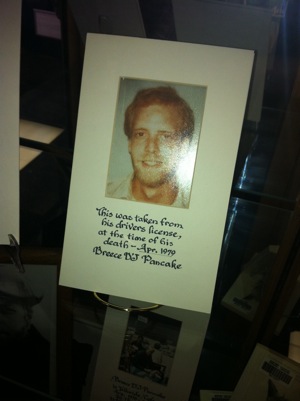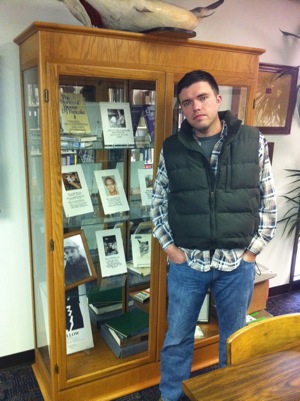 Have you ever wanted to pick an editor's brain about the how, why, and what of a given issue?
Tomorrow you will have that chance when the Literary Magazine Club talks with Giancarlo Ditrapano, editor of NY Tyrant, right here, on this very website. The time? 8 PM EST. Come with questions and we'll have a grand old time. You simply need to show up. Around 8 PM, a post with a chat forum will appear like magic.
Any questions, or want to know more about the Literary Magazine Club? Get in touch.
[a guest heads-up for the NY set]
To the New York set of the HTMLGIANT clique,
Today is the official release of Firework by Eugene Marten, and
tonight is the reading/release party. It would be great to see all you
guys and girls. One, because I miss you all so much. Two, because it
would just be nice for you to come out and support the spirit of
independent presses and the release of what my biased ass thinks is
the best thing to run through a printing press for some time. I'm
making this wicked drink called a GARDEN SNAKE (secret ingredients)
and there will be stuff to nibble at for those of us who still pretend
to eat. And Eugene will be reading. The Mercantile Library is a nice
place and it should be a really warm and friendly event. Unless I get
drunk and ruin all of that (it happens). So, you know that guy or girl
that you finally got the nerve to ask out to dinner tonight and they
said YES (ahmagah) you think you might be in love and that they could
be the one? Stand him or her up. Or better yet, bring them along. And
if he or she doesn't want to come, then that's a huge red flag that he
or she doesn't deserve you. You're better than that and you know it.
And if you just needed someone to make out with, then I'll be there
tonight for specifically that purpose, so just pull me in the bathroom
at any point and it's on.
Firework by Eugene Marten Launch Party
7:00, June 25th 2010
upstairs at The Mercantile Library/The Center for Fiction
17 East 47th Street
NY, NY
Any problems finding it, just call me (917-539-3963).
Thanks. You guys are really great.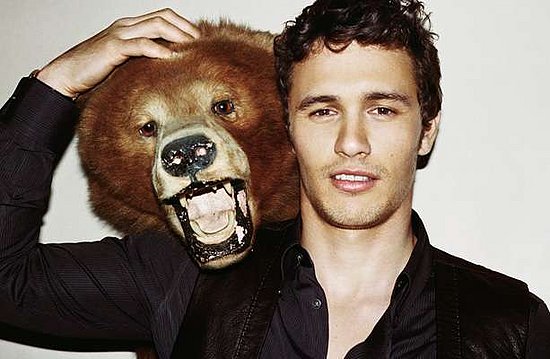 [The Tyrant Giancarlo Ditrapano sent us this and we couldn't help ourselves. With all due respect to the Esquire fiction camp and the creator. Read both, see what you think? - BB]
I just read the James Franco story in Esquire and thought it was great.  There were just a couple of things that needed tweaking in my opinion so I started messing with it.  You've written a good, funny story, Mr. Franco. But now it's even better. Remember, it never matters who writes it, it only matters that it gets written. Or something like that.  Some good stuff in here though.  I'd love to work on something with you for my meager little journal. Email me at ditrapano@nytyrant.com.  Let's talk it out.
N.B. This was done with entirely good intention and I meant no harm, as I never have meant harm. Just having some fun and don't want anyone to get in trouble or angry over this. Who knows? I may have ruined the thing.
yours truly,
Gian