John Milton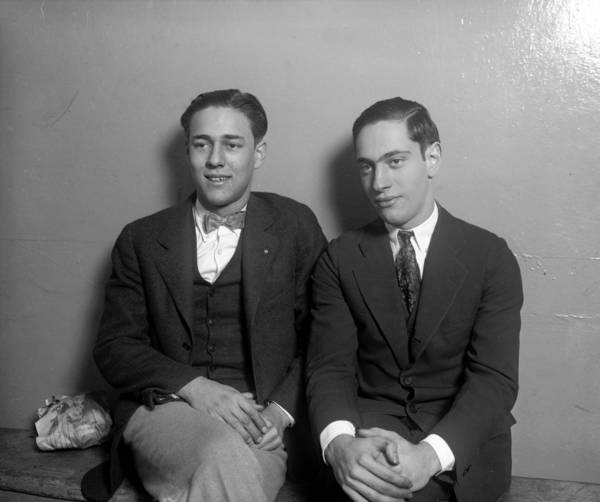 The third installment of Boys Who Kill stars Nathan Leopold (right) and Richard Loeb (left). On 21 May 1924 in Chicago, Nathan and Richard kidnapped and killed a 14-year-old boy.
Nathan and Richard each had daddies who amassed mountains of money. Nathan's daddy owned one of the biggest shipping business in the country and Richard's daddy was the vice president of Sears Roebuck. But the wealth that surrounded them didn't dispel boredom. The two didn't want money, they aimed for fame, sensationalism, and transgression. One of Richard's favorite dreams had him as a notorious criminal who was beat and whipped in public, with girls and boys arriving in droves to express their mixture of awe, sympathy, and disgust. As for Nathan, he envisioned himself as a king's favorite slave. One day, Nathan saved the king's life, and the king offered to set him free, but, being loyal, Nathan declined. Both fantasies are rather Jean Genet: they are sumptuous, romantic, and somewhat sordid.
Like that French prison boy, Nathan and Richard carried out many crimes, including stealing automobiles and smashing bricks through windows. Mostly, though, the crimes were initiated by Richard, who insisted that Nathan come along to serve as an audience. After the two stole a typewriter and other possessions from Richard's former frat house at the University of Michigan, Nathan became upset at Richard because the latter wasn't wasn't having enough xxx with the former.
Nathan and Richard's friendship/boyfriendship sort of resembles the typical depiction (though it's likely bullcrap) of Eric and Dylan. Eric is the aggressor and Dylan is the follower. Eric constructed NBK and Dylan just acquiesced. It's also been rumored that Eric and Dylan liked boys (though that's definitely bullcrap). Columbine jocks told the media that the two BFFs were a part of the Trench Coat Mafia, whose members touched one another in hallways and convened group showers. In Gus Van Sant's Elephant, the two Columbine-esque boys get into the shower together and kiss and maybe do other things before they commit their high school massacre.
But Nathan and Richard really did like boys. Though Richard was perceived as the leader, he was the one who took it in the tushy. That this is so, sort of confounds how boys who take in the tushy are assessed. Richard engineered many crimes, including murder, so maybe boys who take in the tushy aren't all basic bitches after all. Another hypothetical reason for why Richard took it in the tushy is, as he declared to friends, he didn't need xxx. Richard was beyond lust and all of that other stuff that occupies the ironic minds of 20-something Brooklyners day and night. The symbolism about taking it in the tushy had no effect on him, as he only cared about a life of crime.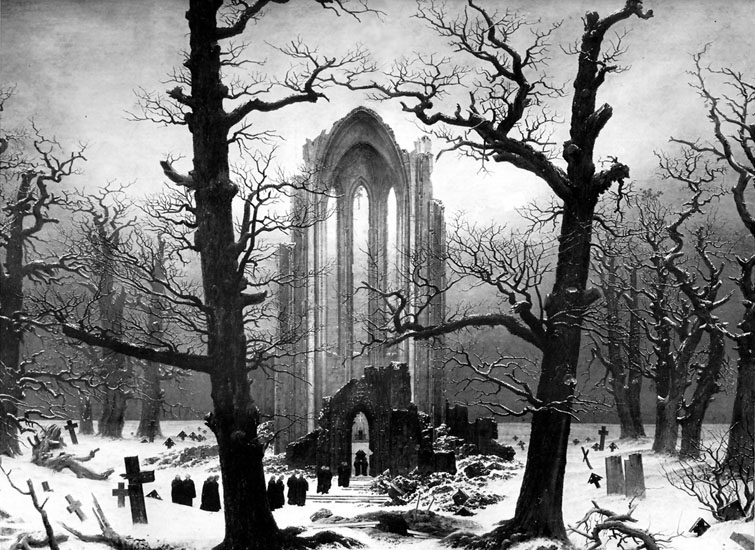 I intentionally missed most of the inauguration of Bruce Springsteen's boyfriend. Symbols of democracy and freedom make my tummy quite queasy. I prefer the enchantment of The Little Mermaid to the mediocrity of the middle class and the person that they pick to govern them. But a couple of days after The Boss's "partner" was publicly sworn in, I overheard two princess friends of mine discussing a poetry quarrel that arose from this inauguration. Supposedly a poet named Richard (I'm not sure of his last name, and considering his connection to Obama, he's certainly not talented enough to Google or even Bing) read. The poem prompted a girl Washington Post blogger, Alexandra Petri, to declare that poetry is probably dead. A poetry boy, John Deming, quickly rendered a rebuttal. After reading both, I've come to the conclusion that each has a very un-magical, unsupportable viewpoint on poetry.
To begin, I'd like to declare that being "dead" isn't deplorable: it's delightful. Sylvia adored the dead. She covered herself in concentration camp victims. Her skin was "bright as Nazi lampshade." Was Sylvia disempowered or on the margins of culture? No way, progressive gays! Sylvia was a spitfire. She slashed her daddy and her canonized poet husband. Charles Baudelaire, one of the best boy poets ever, sought the dead too. In "Spleen (ii)" Charles boasts that his skull holds "more corpses than a common grave." Identification with dead doesn't disadvantage Charles either. He's a dandy — someone superlatively superior to humans, a boy who follows his own special set of laws. The dead are special and unique. They're much more powerful than humans. To call someone or something dead is a term of incredible endearment, and should be embraced.
for real though, i like milton.  there is no manifest point to this article.  i just wanted to tell people that yes, i really like milton.  i like milton.  i also like that he was blind.  i don't mean that i like blindness is general.  but it makes me want to be his friend more (he's dead though).  i think he had his daughters write down his poems as he spoke them.  i wonder if he was mean to his daughters or nice.  if i was one of his daughters and he was mean i would just write down random shit instead of the actual poems.  to recap, i enjoy milton.  he makes satan seem really lovable.  and in "paradise lost" i liked the war in heaven.  he was writing slayer song titles centuries in advance.  i like milton.
Uncategorized /
8 Comments
August 17th, 2009 / 11:41 pm