natalie lyalin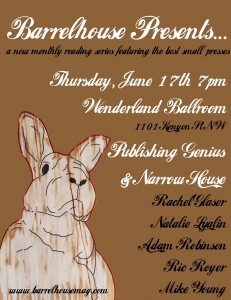 East of the Mississippi? You won't want to miss the Glaser/Lyalin/Young tour that's ravaging the right side of the map.
6/16 – Philly
6/17 – DC
6/18 – Richmond
6/21 – Atlanta
6/22 – Durham
6/24 – Baltimore

Get all the dates and links and stuff from Mike's blog.
That DC reading is an exciting one – it will be the first in the new series from Barrelhouse. The concept is to feature presses/journals, not just individual writers. That is a sensible way to create a good reading; if the publisher has a good aesthetic, the reading will showcase their authors and the event will make good flow. Future presses with Barrelhouse readings coming up include Dzanc, Rose Metal, and Artifice. This one on June 17 (this Thursday) features Publishing Genius and, now in their 7th year, Narrow House (click for a SICK 7th year special offer — 7 things for the price of 1).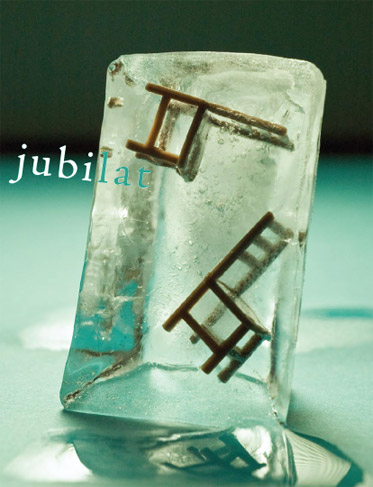 Today was a good day for poetry. [
Today
too:
Heather Christle typed my favorite poem
from
P&HPH
.) I had the pleasure of typing Natalie Lyalin's "All the Missing Children Go to Florida" in the comments section of
last week's NLW:
SUPERMACHINE
post
. A dwarf in a week shouldered by GIANTS (
Amy
,
Blake
), super Seths (
Landman
,
Parker
) and other guests (
Erin McNellis' Noö review
), my post shrank from showing and was tall on telling. Calling
SUPERMACHINE
Issue One "one of the best first issues of a journal I have read in a long time" was not overstatement, however, but its opposite. In fact, I would venture that most of
my
posts here (and elsewhere; indeed, most posts on many blogs anywhere) are marred by such short circuitry. I wish I were better at blogging, that I could rise to criticism and its callings (e.g.
Justin Taylor on this blog
and 
Matthew Zapruder on that one
), but for now I will stick to telling what I like and save showing for another day. Here's something I like: Natalie Lyalin had poems in the last two debut issues of poetry journals that, like
SUPERMACHINE
, left me unable to suppress understatement, 
Model Homes
(June 2007) and
Invisible Ear
(January 2008). Four more things I like about poetry today:
Wolf in a Field is back! "[Back to the basics of what we are saying, here are three poems by Tomaz Salamun. Translated by Michael Thomas Taren]"
jubilat 17 has the best cover yet (a photograph by Matthea Harvey), poems by Salamun, Dawn Lundy Martin from Discipline (a book to look forward to in 2011), Johannes Goransson, Arisa White (author of Disposition for Shininess), Kenneth Patchen, Ben Lerner, Joanna Klink, G.C. Waldrep, and Matthew Zapruder, as well as an excerpt from Tsurayuki's Tosa Diary (and a related interview with Kimiko Hahn) and a score for a Piotr Sommer poem which you can hear on the website ("Overdoing It").
I spent the morning immersed (for the nth time) in the poem that gave the magazine its name, Christopher Smart's Jubilate Agno, pausing at noon to finally finish Elena Fanailova's breathtaking The Russian Version (Ugly Duckling Presse, 2009), which last week won Three Percent's 2010 Best Translated Book Award for Poetry. One of the translators (Stephanie Sandler was the other), Genya Turovskaya also translated another volume (Aleksandr Skidan's Red Shifting) in UDP's unparalleled EEPS Trilogy, which you can now buy for 33% off (the middle volume, Dmitry Golynko's As It Turned Out was also masterfully translated by Eugene Ostashevsky, Rebecca Bella, and Simona Schneider).
And Turovskaya herself, as it turns out, has a terrific poem in SUPERMACHINE Issue One, which I reread this afternoon. More telling, maybe even some showing, after the endpaper: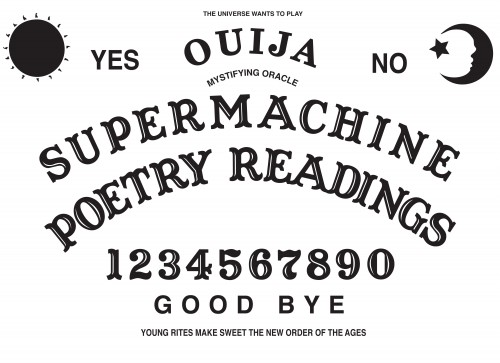 READ MORE >
Uncategorized /
2 Comments
March 18th, 2010 / 8:25 pm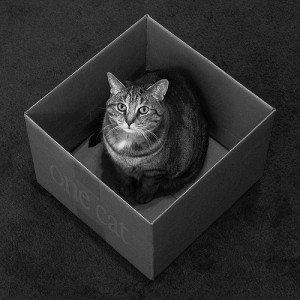 If you had to go to a party dressed as the last animal you killed, what would you go as? I'd probably go as a newt, or if that newt didn't die, then I'd be a fruit fly. Schrödinger either would or wouldn't be a cat, depending on something random.
At least one person has said that much of modern physics is built on thought experiments. Einstein's thought experiment about chasing a light beam got him to his theory of relativity.
Do you use thought experiments, or something like them, in your writing? Or, another way: how do you make environments using language?
P.S. It isn't new, but check out "Keats in Space" by Molly Young for a discussion of the fusion of poetry and science. Also, Natalie's poem "Water Experiment" and the discussion that follows gives you some poetry and science.
When reading the work of prodigiously–okay wildly–talented contemporaries–people like Natalie Lyalin, Heather Christle, Sabrina Orah Mark, Chelsey Minnis, Claire Becker–I tend to think first:
I love this. This is essential and beautiful.

And then at some point, my thoughts turn to my own work, and a voice says,
I can't do anything like this.
It is all too easy to stop at that point, and stew, and–to drown out the voice–spend the next part of the day doing something that isn't writing.
But the voice isn't done talking.
That is going to have to be okay. There are other things I can do.
Listen to that, and return to your writing. This is the next step.
It's not as if Chelsey Minnis can do what Sabrina Orah Mark does. It's not as if Sabrina Orah Mark can do what Chelsey Minnis does. This is the whole point.