Tim Jones-Yelvington
A couple of days ago, the latest installment of Action, Yes made its debut.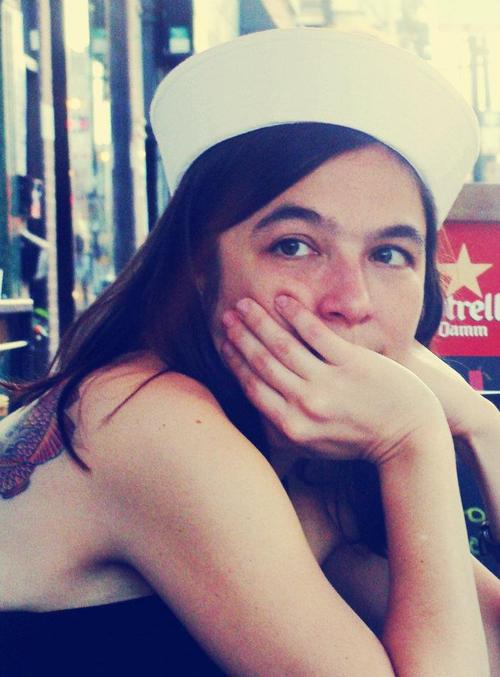 For those of you who aren't already aware, Action, Yes is the online journal wing of Action Books, a pugnacious press operated by Johannes Göransson and Joyelle McSweeney, who happens to be the reigning brunette bombshell of 21st-century poetry.
Also, Action Books has published one of the most outrageous collections of poetry ever — a collection that manipulates language to enchanting extremes. This bold book is entitled Maxium Gaga. Its author is Lara Glenum.
Back to this edition of Action, Yes… it has many notable participants. I'm going to supply some of them with outfits.
First, I'll dress the editors, Carina Finn and Jiyoon Lee.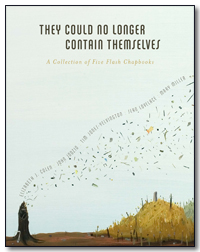 They Could No Longer Contain Themselves:
A Collection of Five Flash Chapbooks
by Elizabeth J. Colen, John Jodzio,
Tim Jones-Yelvington, Sean Lovelace, and Mary Miller
Rose Metal Press, 2011
248 pages / $15.95 Buy from Rose Metal Press
Rating: 7.0
The problem with collections of flash fiction is their unevenness, or that the reader recognizes the unevenness more than in, say, a novel. Maybe this also applies to story collections, especially non-linked stories, though there are a few that come away feeling complete–to me, usually collections with fewer stories. I can't think of a single flash collection that does not seem hill-and-valley. They Could No Longer Contain Themselves is no exception. I find it interesting to note, however, that the chapbooks that were linked helped me see past the valleys, as I was always aware of the range. Okay, enough of this terrible analogy. On to the individual chapbooks. READ MORE >
Clean Babies
While we fucked, I'd hold his baby. To keep the baby off the dirt. Clean babies are happy. I'd hold the baby out in front, and he'd fuck me from behind. The baby never cried. The baby wandered. I mean its eyes. The baby appeared unfazed. I mean by the fucking.
We fucked in the park, in the tall grass. When my arms that held the baby bounced, the baby laughed and laughed. And while I got fucked, while I was holding the baby, I'd wonder about the baby's other daddy. This was what I assumed, that the baby had another daddy, because unlike his first daddy, the daddy who fucked me, this baby was brown. I figured the baby was adopted. Something about the daddy, I could just tell, he seemed like the kind of man with a man at home. Even though he never talked about himself, he didn't seem like he kept any secrets.
I wanted to ask him, Bring the other daddy to the park! One daddy to kneel on the ground and take me in his mouth. The other daddy to fuck me. And me to hold the baby. To keep the baby clean. But I never had the guts to ask.
That was a few years ago. That daddy disappeared. Now that park has fewer babies. Now those babies toddle. Oh man, those babies are getting big.
Tim Jones-Yelvington lives and writes in Chicago. His work has appeared or is forthcoming in Another Chicago Magazine, Sleepingfish, Annalemma and others. His short fiction chapbook, "Evan's House and the Other Boys who Live There," is forthcoming in Spring 2011 in "They Could no Longer Contain Themselves," a multi-author volume from Rose Metal Press. He is editing the October issue of Pank Magazine to feature Queer poetry and prose. He contributes to the group blog Big Other.

A few weeks ago, Dzanc books announced that they'd started a new program called the Dzanc Books Creative Writing Sessions. There was a lot of coverage of this announcement for about a week, and then news fell off. For a while, I didn't read anything about the program, how it was doing, what it was like, etc., so when I saw that Tim had posted on his blog that he'd signed up for it, and because he's a regular reader around here, I thought I'd ask for his thoughts.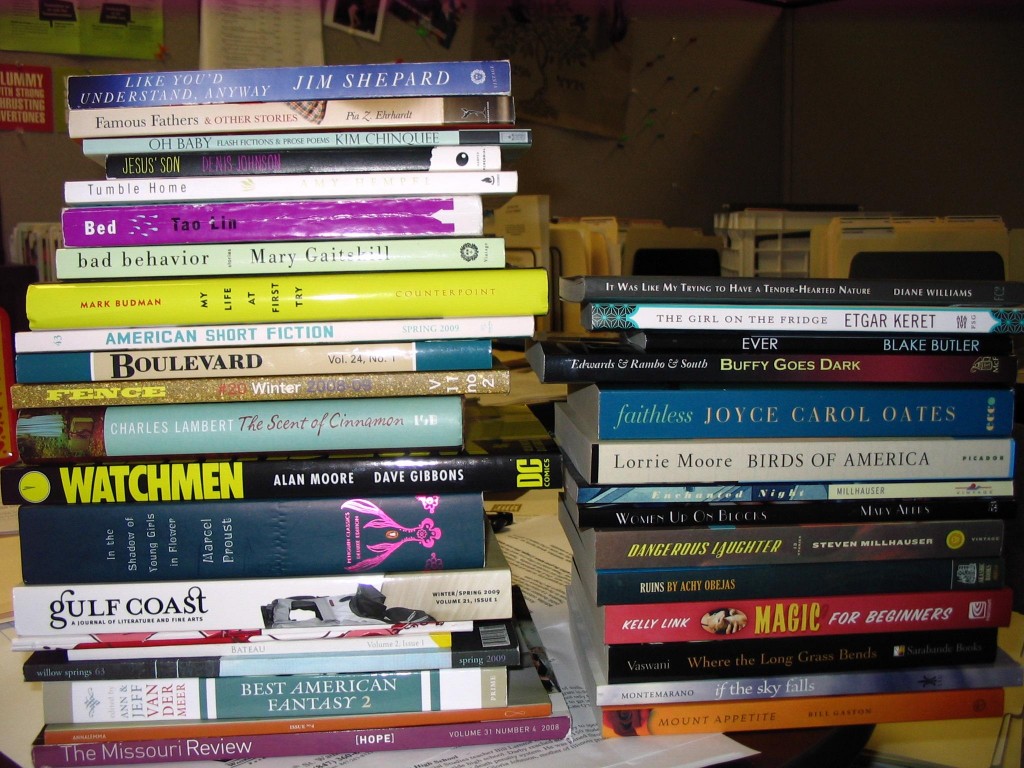 Tim Jones-Yelvington
I can't argue with this guy — these books are just too haut. Good to see 'writer's writers' like Diane Williams and Steven Millhauser, powerful 'famous' ladies like Moore, Gaitskill (I wish her last name was Hall) and Oates; and of course, our friends Tao Lin, Blake Butler, and Kim Chinquee. (Incidentally, Rachel B. Glaser's 'fiction' piece about Christ, and Christ-like pop figures, in the pictured American Short Fiction is fucking great.) Impressed to see Vol. II (In the Shadow of Young Girls in Flower) of Proust's epic — as most people only read Swann's Way and consider it done (like me). I will get slammed for this I'm sure, but I never really understood the cult behind Jesus' Son. I have this theory that, like cats, we are either indoor or outdoor readers. Jane Austen would be the epitome of writer of indoor books, and maybe Graham Green or Conrad as writer of outdoor books. I'm an indoor kinda guy, and Denis Johnson feels outdoorsy. And just for the records, my 'best american fantasy 2' doesn't involve the genre, but a shortage at the sperm bank during a sorority convention. I should grow up soon.
Rating: Haut