April 2009

As I'm occasionally forced to point out to the otherwise-savvy HTMLGiant readership, the Grateful Dead are awesome, and anyone who doesn't understand that should be put to shame. (Some people don't understand why they're awesome, which is a different story; you should ask me to explain it to you some time.) Today, Slate helps us celebrate the band's much-belated laureling by having John Swansburg offer a run-down of what your favorite GD tune says about who you are, and what your corresponding yearbook quote is/was/will be. Here are a few of my favorites. Click through anywhere for the full article.
It should go without saying, but you are all heartily encouraged to name your own favorite Grateful Dead songs, and corresponding descriptions and quotes, in the comments thread. Mine is probably their cover of Buddy Holly's "Not Fade Away."
Regular readers remember that last week I blogged about the CUNY Chapbook Fair, and how I was going to be there promoting the Agriculture Reader / X-ing Books, and generally seeing what there was to be seen. Well, I saw it, and even brought some of it home.
I think my favorite things of all were two chapbooks that I traded for, both written and made by Elsbeth Pancrazi, who was working at the Small Anchor table because Jen Hyde is still in China.  These weren't SA books though, they were the work of Elsbeth's own hand, and she traded me two practically greeting-card-sized pieces of wonder for one of my own poetry chapbooks. (I actually know Elsbeth a little bit, because we work together on the PEN/America editorial board, but I had not idea she was involved in the world of micro-presses, chapbooks, et al.)
The first book, "stars and thumbs," is two series of prose blocks, printed in white on black. The book reads in both directions. "Stars" is illustrated with images borrowed from a book by the amateur astronomer, Ian Ridpath, and "Thumbs" is illustrated with photopies of the author's own hands. I found one piece from "Stars and Thumbs" online here, but sadly there's no illustration. I guess if you're intrigued you'll have to buy/find/trade for the real thing. As if that wasn't enough, Elsbeth also gave me "poem about the city resembling an anthill," which is smaller than your average postcard, but has a pint-size postcard of Oregon's Mt. Hood attached to its front cover. The whole thing is a masterful piece of design, and the single poem contained within it isn't exactly a sharp stick in the eye either. Here's a link to one of Elsbeth's other ongoing projects, "The Autobiography of Flapjack Sally," and here's another picture of the anthill book unfurled-
For more chapbook goodness, click through-

Sometimes, when I am miserable, I read things that are even more awful than my life and this is soothing. Twelve years ago, my marriage was a pile of dogshit and I was really miserable and I read all sorts of stuff on Cambodia, including a biography of Pol Pot called Brother Number One, watched The Killing Fields, read Eichmann in Jerusalem, and more or less immersed myself in thinking about genocide. READ MORE >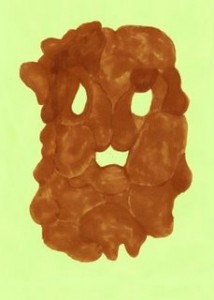 Happy lately to have eaten into the Scandinavian lit world somewhat by the magical properties of the amazingly and independently produced Gustaf, which in its first two issues featuring work by many HTML Giant contributors and favorites such as Sam Pink, Tao Lin, Claire Donato, myself, Nathan Tyree, and several Scandinavian authors and artists, all beautiful produced with really killer design inside and out. At $7 for an issue, you can't really ask for much more.
Editor and all around sweetheart Audun Mortensen sent me a link today to a promo video for both the Gustaf and their brother mag Jeg!, which features them at an indie crafts fair and reading, basically just hanging out. Following the camera around and hearing the other voices in translation made me really happy and giddy somehow.
The second half also features brief excerpts of readings of readings of folks like Kathryn Regina, a Sam Pink play performance, Brandon Gorrell, and yrs truly: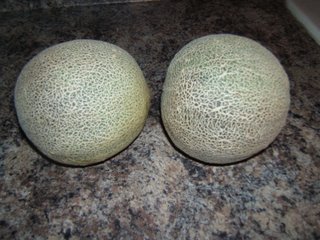 Ryan Manning brought Filthy Gorgeous Things (nsfw) to my attention, which is not a surprise, considering his penchant for soft-core porn (it's becoming more and more apparent that his virginity is not conceptual). From my brief perusal, FGT is a rather explicit journal about sex related stuff. From the editors:
F/lthyGorgeousTh/ngs is an online magazine about sex for artists, thinkers, sensualists, and fuckers. FGT aims to cultivate innovative content that stimulates us sexually and intellectually. Each monthly issue showcases work from both up-and-coming and established writers, photographers and filmmakers with content oriented around a featured theme.
Uncategorized /
16 Comments
April 28th, 2009 / 12:41 pm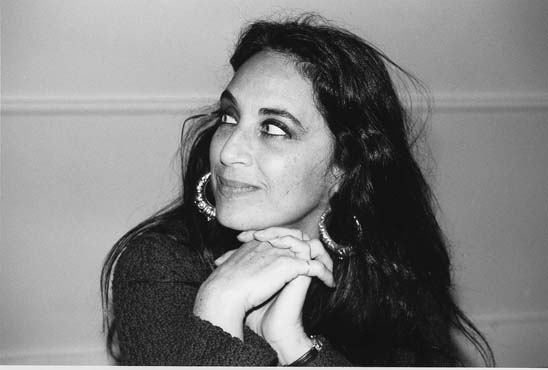 My room overlooked the cemetery. It was sunny and peaceful. In summer the paths twinkled like brooks of milk. In the fall they were thickly bricked with gold leaves. All winter grackles quarreled among the tombstones. Beyond, low hills and copses dissolved into country roads, a chicken farm, a highway. Kate and I visited the farm; we admired the two-headed chicks suspended in alcohol and carried home double-yolked eggs. We walked the forbidden highway all the way to the gas station café where we savored the thick exhaust of trucks and like the logger in the song stirred coffee with our thumbs. But the place we especially loved was in the woods behind Kate's house, a cluster of elms felled by lightning, a clutter of naked trunks sprawling like lovers shipwrecked in sleep. The dead trees were our treasure hunts, our highways to planets haunted with the moonmen of our minds. Even now I dream of trees carved into the painted likenesses of our games, the totems of childhood. Even now I recall a crystal gazebo and the smooth walls of a fictive corridor better than the room I slept in last night, the face of the man I slept with.
– from The Smallest Muttonbird Island in 'The Complete Butcher's Tales,' pg. 107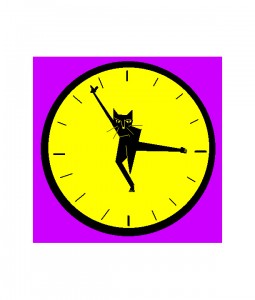 I googled Olga Zilberbourg because of her comment on Ryan's post about We and found this web literary journal, Clockwise Cat,  with which I was unfamiliar (click here). J.A. Tyler is in it- OF COURSE! I also found this publisher/web journal thing called Caffeine Society ( click here). I also discovered she is a contributing editor to Narrative Magazine. That's all, folks. I haven't spent enough time looking at the aforementioned sites to say anything about them, but I like to share! Share share share!
Uncategorized /
11 Comments
April 27th, 2009 / 10:44 pm
the new paperhero chapbook collective, foxforce 5 is available for preorder. shit looks yucky. finna pick it up when i go to ann arbor. it contains these works:
SUZANNE BURNS
THE WOMAN-WHO-WANTED-TO-BE-A-MAN MARRIED THE MAN-WHO-WANTED-TO-BE-A-WOMAN and OTHER PERFECT LOVE STORIES
ELIZABETH ELLEN
MOUTHFEEL
ANDREA KNEELAND
DAMAGE CONTROL
BRANDI WELLS
A PICTURE OF SOME CLOUDS
LYDIA COPELAND
HAIRCUT STORIES
COVER ART FROM:
CHRISTY CALL