August 2010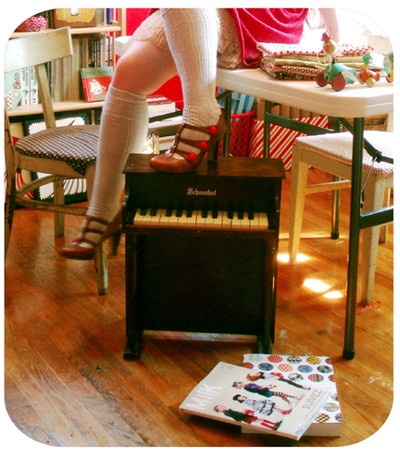 Monday night, I did a reading to promote Dzanc's Best of the Web 2010 collection. It was nice. Dave Rowley and Christine Hartzler read, too. It was sunny out, so not a lot of people were out to see the reading. That's okay.
I read CAVES. Or, well, most of CAVES. See, something happened.
I was reading CAVES, and figured I had enough time to read the whole thing. And had intended to read the whole thing.
But then, I stopped. At section 16, I stopped reading and paused. READ MORE >
Get out your diapers, sluts! PW weighs in with the top 50 MFA programs. My dad says this is totally out of whack with the actual parameters of what young thugs want in language learning these days. What are you to think? (click img for larger versions)
Looks pleasing. (slightly NSFW?)
Check out this cool video for the novel Bad Bad Bad by GIANT Commenteriat regular Jesus Angel Garcia. The video's all about asking people what they fear. My favorite is the lady who says "Falling off a cliff!" immediately and cheerfully. I also really like the indignant guy with a missing tooth. Some people seem to fear themselves or "actualizing" themselves, and I have no idea what that means but I think it has to do with facial hair. Me I'm afraid of major burns. And maybe that one kind of inverse amnesia where you wake up as the only person who remembers a certain thing, like the Chicago Blackhawks or Cheerios.
I live in Brooklyn which means I can't even leave the house without twisting my ankle as I trip over an author, often one whose book is already on my shelf. Just yesterday this guy was asking me if I had any spare change and I said, "Wait isn't this you?" and held up the book I was reading. He just blushed and ran away. They are a timid species.
This would be a happy problem if I had just remained a reader and writer, but I started reviewing books last year and recently I got an assignment from Time Out New York to review Tao Lin's newest, Richard Yates. READ MORE >
Sorry, the Bible's a really rad book. It's really funny. I wish I'd written it. I feel like if like Action Books or Dalkey Archive had published the Bible instead of whoever it would be a really respected work: I mean, respected by atheists who think the Bible is dumb and only like like poetry by James Tate or something. I read a whole bunch of the Bible the other week in the swimming pool. It was my sister's copy from when she got baptized I think. She hadn't touched it since then. I think I have one from that day too but I think it's buried in a closet somewhere. I got a bunch of poolwater on the book and later my mom told me not to do that because my sister would probably want it. I can't imagine my sister wanting the Bible. Somebody should make the Bible into a cool movie or like a reality show.
Today I found a website that has a bunch of Sacred Texts, which features holy books of everything from the bible to wicca to Nostradamus to Tolkien to the Book of Shadows to deleted scenes from the Bible, all kinds of stuff. It's Sacred-Texts.com: how's that for marketing. One could spend probably years here, on this one site. It's a popular hit for a lot of searches on google. I found it googling 'ham begat'.
Nick Antosca
—
All other things (like payment, for example) being equal, at this point I'd rather have short fiction published online than in a print magazine.  It lasts longer, it's accessible to more readers, and typos can be fixed.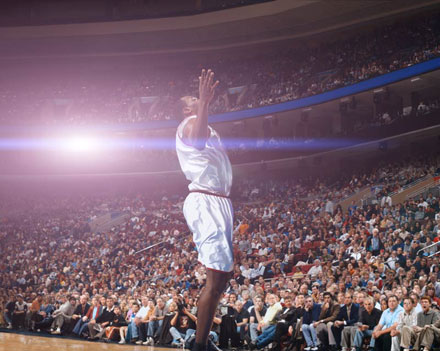 Using the clone stamp in Photoshop, artist Paul Pheiffer, in his digital print and video work, meticulously erases — or more accurately, imposes background space onto — surrounding areas, leaving one sole basketball player suspended in air without any context of ball, net, or other players. The result is uncanny and stunning, and initially brought to mind the Crucifixion, whose main character is also abstracted in front of a spectacle. The jersey design and player number have been removed, perhaps in wishful allegiance to John Lennon's imagining that there were no teams or corporate sponsors. Galleries and sports stadiums function as modern churches, a place of worship [see related post]. Last night looking over this series entitled "Four Horsemen of the Apocalypse" (ongoing, which began ten years ago), I was suddenly reminded of the lynchings against blacks, like a rope photoshopped out of our minds.