August 2010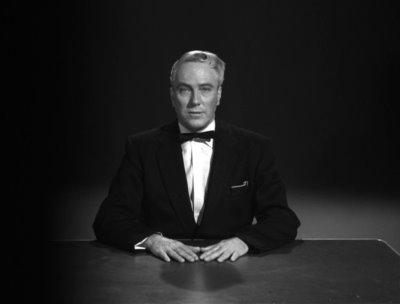 Jonathan Franzen's new novel Freedom will be the next Oprah Book Club selection. Between the two of them, nice will be made.
And remember: future events such as this will affect you in the future.
Robert Schumann said: People compose for many reasons: to become immortal; because the pianoforte happens to be open; because they want to become a millionaire; because of the praise of friends; because they have looked into a pair of beautiful eyes; for no reason whatsoever.
Vladimir Horowitz said: I am a general. My soldiers are the keys and I have to command them.
Blake Butler
—
@ Fury.com, a series of conversations between random AOL IM users and a psychoanalyst program named ELIZA, which operates by asking questions based on the previously entered text:
fiftyeight: Hello, a/s/l
AOLiza: hi. what seems to be your problem?
fiftyeight: just looking for random people to talk to
AOLiza: tell me more about that.
fiftyeight: I like to talk to random people from all around it is fun. But enough about me, lets talk about you.
AOLiza: tell me more about that.
fiftyeight: Lets talk about you… where do you hail from?
AOLiza: you're not really talking about me — are you?
fiftyeight: Yes, I am.
AOLiza: please go on.
fiftyeight: well in order to talk about you tell me about yourself
AOLiza: suppose i did tell you — what would that mean?
fiftyeight: that would mean that this was a conversation
AOLiza: that is interesting. please continue.
fiftyeight: conversations are fun
AOLiza: what if they were not fun?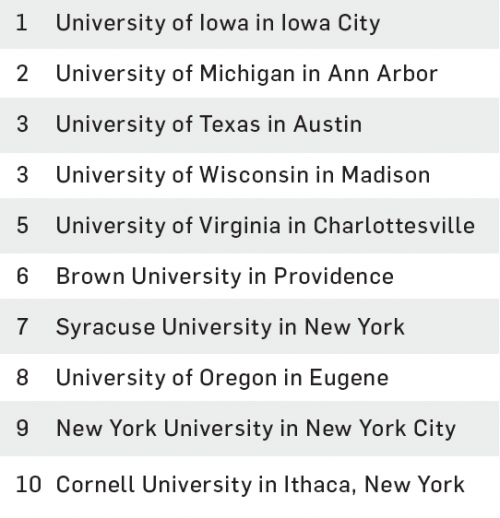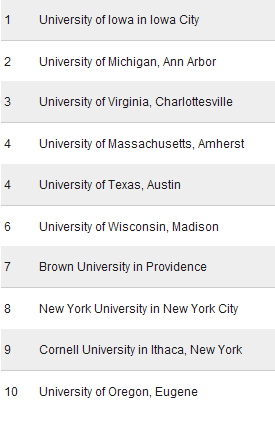 The top ten list just released [left] is almost identical as last year's [right], except University of Massachusetts Amherst was dropped, replaced by Syracuse University. If you care about your future, the drive will take you approximately 4 hours and 23 minutes. If you have to cry in the car, please roll down the windows, as your tears will evaporate quicker. A good place to hide acid tabs should you be pulled over is under your eyelids. A good place to blow someone is America. The best way to get there: