blake butler

It's like this: you're working for a potentially—fuck it, most likely—criminal enterprise, morally criminal if not legally, and details start to coalesce as a guide that saves you from the impending organizational explosion.
I began to feel the details swarm in my first official meeting as LPL's VP of SEBA. We were in the offices of a major… bottled product conglomerate. The receiving executives were young, fresh faced, their dumb smiles free of the shitjargon that was to blast out of Pontius's mouth when given some nod, the masochistic invitation to pitch. At this point, if you can't tell, I'm starting to hate myself.
"The brandlandish—but true!—claims your previous executive product development team failed to recognize have come around—luckily for [COMPANY NAME REDACTED]— and I praise you infamous men for giving it a second look," Pontius began, advancing past the slide with long-necked giraffe I'd come to loathe.
"The era of terroir tap water is about to begin. You can either claim to own their flavorful pipes, or lose out to your competitors. Who will bottle nether-regions of Brooklyn? Who the Western Addition of San Francisco, The Missionary District? Gentlemen. You already own the glass, you own the distribution… now own the tasting notes for America's nuanced tap-water economy!"
He advanced the slide again, and the precious mock-ups (hand-drawn?) of "The Taste of America" bottles appeared on the flatscreen.
It is very hard not to palm one's face in a meeting like this. And this was just one of many. READ MORE >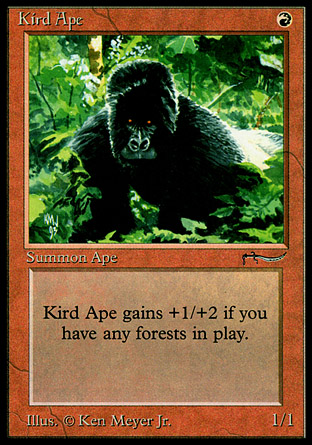 I started playing Magic in the fall of 1994, when I arrived at college, and when the game was only a year old. My then girlfriend got me into it, in a reverse of a common geek stereotype. (I knew several female Magic players in college.) I quit playing four years later, right before graduation, selling off all of my cards (including a Timetwister!), but I've continued to vicariously follow the game since. I rarely play, but I did draft some of Ravnica Block (so awesome), and just last week I played in a M13 draft while visiting friends in Philadelphia. I lost in the first round, 0–2—I'm a terrible player, very out of practice—although later I did win a thee-person game of Commander, over dinner at a diner, where I played this deck. (In the M13 draft, I went Blue-Green, and had a decent deck, but very few ways to interact with my opponents' creatures, and was done in by a Vampire Nighthawk—such a sick card! Although, in my defense, in the second game, I was forced to mull to 5, then never got a third land—and I think I still could have actually won, had my play been tighter….)
Back to vicariousness. I read Mark Rosewater's "Making Magic" column every Monday (or Sunday night), and watch every video that Luis Scott-Vargas posts online. (He's hands down my favorite player of all time, and I can't wait until he gets elected into the Pro Tour Hall of Fame next year. Speaking of which: congratulations to Pat Chapin for making it in this year!) What can I say? Magic is fun and insanely complex; I like games and I like obsessive analysis. It also doesn't hurt that it's fantasy-based, one of my lifelong loves. And I've learned a tremendous amount about design and aesthetics by talking and reading about the game. (Rosewater's weekly column is responsible for at least half of that.)
I've decided that, from now on, all I'm going to write about at this goddamned site is this goddamned thing.
… No, seriously, I'm delighted that so many have chimed in. Thanks to everyone! I thought one massive reply would be easiest. If you read this whole thing, may your god shower blessings upon you. And if I missed any pertinent responses, kindly direct me to them in the comments. (I was traveling last weekend, and as such had trouble keeping up with all the discussion.)
1.
I've claimed (here, here, here) that one thing at stake in the New Sincerity is the discovery of what maneuvers currently count as "feeling sincere." That such maneuvers exist I consider more an observation than a topic for debate. E.g., Blake, in his recent post about Marie Calloway's Google doc pieces, wrote that Calloway's recent work: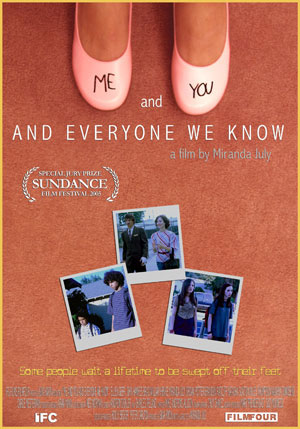 If the New Sincerity is anything real or coherent (and I wrote that post last Monday because I, like others, am trying to figure out whether that's so, or will be so), then we should be able to identify the devices or moves that define it—that arguably make a piece read as being "New Sincere." The "New" implies they produce that sincere effect right now, in the current literary landscape; whether the techniques or devices are entirely new doesn't matter (they could be older techniques, fallen out of prominence, now returned). Similarly, it's irrelevant whether the author using them is "really" being sincere. What matters instead is that
Those devices exist;
People think they "feel sincere" (as opposed to other devices, which don't);
"Being sincere" has some value at the present moment.
Why sincerity? What is its present value? My broad and still developing belief is that "sincere" writing is one means of breaking with the aesthetics of postmodernism and self-referentiality: invocation of Continental Theory, metatextuality, excessive cleverness, hyper-allusion, &c. What makes writing "sincerely" even more delicious when perceived against postmodernism 1960–2000 is that it proposes to offer precisely what pomo said didn't matter or couldn't exist: direct communion with another coherent, expressive self, even truth by means of language. (Don't tell Chris Higgs!)
One of my first impressions of the NS came when I started noticing artists and authors using longer titles—in particular, long rambly ones with strong emotional resonances. My thought then and I think now was that both the length and the ramble, as well as the emotive quality, signaled non-mediation: a desire to appear uncensored, unrevised. Those titles stood out (defamiliarized the title) because they failed to comply with what a "proper," "edited," "thoughtful" title should be.
Is this a sensible thing to argue? Have I had too many G&Ts? Let's pursue …
A while back, I published an index for Wittgenstein's Mistress. Blake's recent post about WM got me thinking that I should repost it here. Please feel free to copy/distribute it/whatever; my goal is to assist anyone reading or doing research on the book, which I think one of the two greatest novels of the past 25 years.
Notes:
Be warned! I'm sure there are errors. (If you find any, please let me know, as well as any other revisions, comments, or suggestions.)
Underlined entries are incomplete; underlined page numbers are uncertain. (If you can expand/confirm any of these in the comments, I'll update the index, thanks!)
The Index

So I hesitate to use this space to self-promote, but in this case I will make an exception, for a number of reasons, beginning with the fact that the project is online and free.
Exits Are is a series of collaborative stories that are also games. The games borrow their format and many of their conventions from text adventures ("interactive fiction"). From the about page: "A text adventure is a game that takes place in prose. The computer describes a world to you one room at a time, writing in the second person. 'You stand in the center of a cool, dark cave,' says the computer. 'Exits are north, south, east, and west.' The computer waits for you to tell it what you want to do. 'Go east,' you might say. Or if there is a key, you might say 'take key.' The computer parses your commands as best it can and tells you what happens next. . . . love text adventures, but they usually disappoint me. I wanted a way to make them more open-ended, less about puzzle-solving and more about language: its weirdness, its beauty. So I started playing a game with some of the writers I knew. Using gchat, I pretend to be a text adventure. The other writer is the player. We use the form of the text adventure to collaborate on some kind of strange, fun narrative. The only rule is that we take turns typing. We never discuss what we're going to do in advance, so the results are improvisational and surprising/exciting/stressful/upsetting for both participants. Every time, the player does things I never could have seen coming." READ MORE >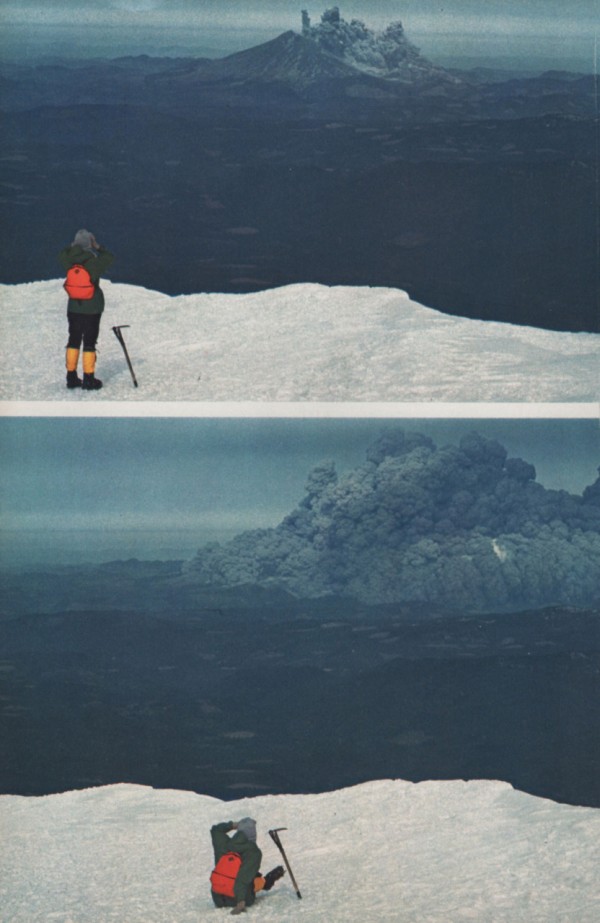 That's the feeling I look for, right? In whatever I'm eating, be it real food, or entertainment, art, people. The major event. A safe, manageable portion of the inner land or map blown away, torn out and away, dissolved or smoked. I only know a couple people who really seek that, or when they say they want that destruction it's a good lie, and maybe they've said it enough so it's shared and indistinguishable from truth. Regardless, it's a common myth, a familiar dragon to chase, that of the Art That Changes For Good. I rarely recognize the mountain exploding in realtime, while reading something or watching a movie, it's felt live that way maybe four times in my adultish life. Mostly it's just feeling the echo of the boom a time later. Still, standing mountains aren't terrible, and are often really nice. But sometimes you get lucky (pictured, pictured). Here's what my year looked like:
Greetings once again from Pro Tour Philadelphia! The second day of the tournament is well underway. As you'll recall from Part 1, I'm curious to what extent this event—and all Magic culture—is a literary phenomenon. The most obvious place to start seems to be the wealth of Magic articles produced every day by the game's players, designers and developers, judges, and casual bystanders, some of which I think will interest the upstanding gormandizers at HTMLGIANT. Let's take a closer look, shall we?