Darby Larson
from the editor, Darby Larson:
ABJECTIVE turned one year old over the weekend officially with Stump by David Peak. I as a human being want to personally thank everyone who submitted over the last year. As an editor it was humbling to be able to have so much to choose from. Maybe peruse the archives. They are already in love with you and ready to be loved. Love.
Uncategorized /
30 Comments
November 19th, 2009 / 3:09 pm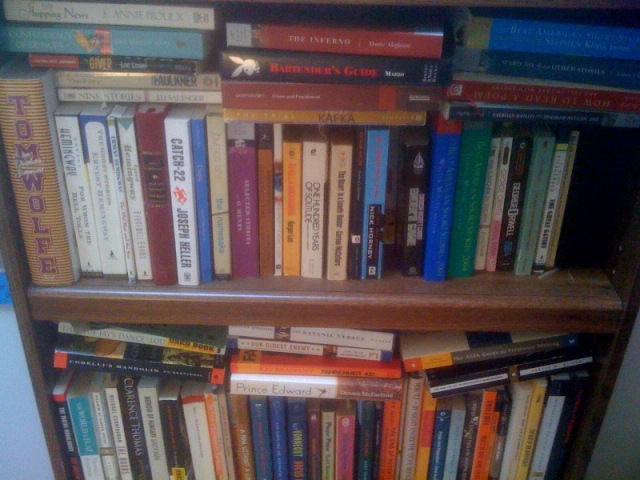 David Hodges
Heller, Kafka, Orwell, Vonnegut — welcome to class kids. This semester Mr. Hodges will be teaching us how horrible society is and how to maintain a negative attitude. Then we're gonna read A Confederacy of Dunces and all kill ourselves in hopes of also being posthumously published. And don't forget, you can use Tom Wolfe's book as an ottoman. Lastly, we'll finish off with a biography of Clarence Thomas, cuz there's nothing that says justice more than a pube on a can of Pepsi.
Rating: not.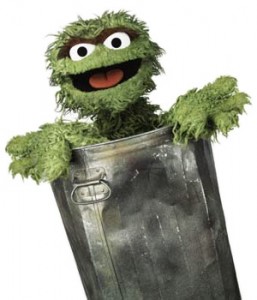 I had to look up the definition of Abjective, which means — yes all you smartypants I know you already know — (adj.) tending to degrade, humiliate, or demoralize (sounds like my first hernia). Editor Darby Larson, who is not a stranger to getting work published, has started Abjective, which posts a new piece every Saturday.
I write about Abjective, and not another journal, because Larson seems intent on doing something 'new,' two particular cases in point being Drifter by Jeff Crouch and ……and This Is About All I Knew Do Say…..by Zachary Bush.
Uncategorized /
14 Comments
January 13th, 2009 / 2:35 pm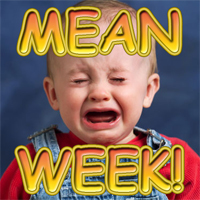 Darby Larson has posted about Mean Week over at his blog. I like Darby. He is good at arguing things, and he thinks hard about things. Many of his comments on blogs are very thoughtful, and I usually read them and think I should make my brain smarter in order to respond to them.
Darby on Mean Week:
I don't think mean week has been mean, by my definition of it. The problem is that if it were mean, then there would be consequences. Friendships would end, would have to be mended over time, would depend on a puppies and rainbows week just to heal.
Maybe we could learn a thing or too from Gridskipper, a travel blog, that had its own Mean Week back in 2007. Apparently, they traveled places and were mean to babies.
Where is everyone?