eugene marten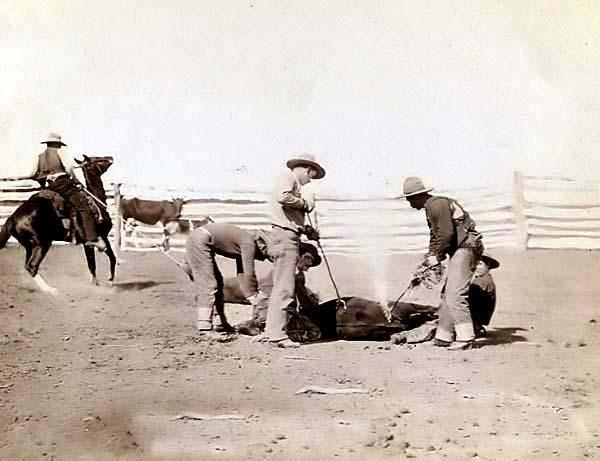 Shteyngart & Cohen at Vox Tablet. Shteyngart, btw, also just got a mind-erasingly ecstatic review from Michiko Kakutani. Cohen, not to be outdone, is running for mayor of Annapolis, Maryland.
Snowden Wright loved Eugene Marten's Firework.
Ed Champion did not love Richard Yates.
Did somebody say politics? Not bloody likely. But anyway, let's meet Emily Henochowicz. I got turned onto her personal blog after reading about her in the New York Times. Seems the 21 year old artist / exchange student / demonstrator lost an eye after being shot in the face with a tear gas canister by Israeli police. But that news is almost two months old. The article I read, which went up on 7/27, is about how the Israeli Ministry of Defense is refusing to pay (and denying responsibility for) her hospital bills. Anyway, if you go over to her blog you can check out Emily's art, including this pair of one-eye-favoring glasses that she designed herself.
The Economist had a great cover story this week (last week?) on the absolute fuckedness (my paraphrase) of the American prison system. The web version seems to be behind a paywall, but maybe you can find the issue at the story. Did you know that over 1 in 100 Americans is currently incarcerated, and that if you factor in people on parole and probation, the figure rises to 1 in 31* Americans under some form of corrective supervision. Related, this Nation piece about BP's use of prison labor in Louisiana.
Also, the Economist apparently has an arts/books blog now. It is called Prospero, and here's an interesting piece about arch-agent Andrew Wylie partnering directly with Amazon (and bypassing publishers entirely) to release e-book editions of Portnoy's Complaint, Updike's Rabbit books, and a suite of others.
Finally, Unsaid editor David McLendon announces on Facebook that Allison Titus is the 2010 recipient of the Transport of the Aim Poetry Prize. You might remember that Titus's Sum of Every Lost Ship was one of five small press poetry titles to read this summer. I liked her book a whole bunch. So congrats, Allison! And a hearty cheers to Unsaid.
.
*For a few days this read "1 in 3." Thanks to Steven Augustine for catching the typo.
Firework by Eugene Marten has one of the most amazing endings I have ever eyed in literature. I read the ending 3 times. Just the ending. It made me feel like a dropped doll or a foghorn playing Tupac or a person who couldn't draw freehand at all except for horses, could do excellent horses, etc. Amazing. Please buy this book. It is short fuse, independent, G-string, and prayerful–a word people keep using on Facebook. After I read Marten I prayed he will write a similar book and I'll be alive to read the glow.
But this isn't about Firework. Rather fireworks. Ah, Scorch Atlas, that ear trumpet. That brushed steel mobile home. A sign of a good book is you can't kill the thing…but I am stoic and persistent and dumb to criticism, like any good American.
Enjoy:
[a guest heads-up for the NY set]
To the New York set of the HTMLGIANT clique,
Today is the official release of Firework by Eugene Marten, and
tonight is the reading/release party. It would be great to see all you
guys and girls. One, because I miss you all so much. Two, because it
would just be nice for you to come out and support the spirit of
independent presses and the release of what my biased ass thinks is
the best thing to run through a printing press for some time. I'm
making this wicked drink called a GARDEN SNAKE (secret ingredients)
and there will be stuff to nibble at for those of us who still pretend
to eat. And Eugene will be reading. The Mercantile Library is a nice
place and it should be a really warm and friendly event. Unless I get
drunk and ruin all of that (it happens). So, you know that guy or girl
that you finally got the nerve to ask out to dinner tonight and they
said YES (ahmagah) you think you might be in love and that they could
be the one? Stand him or her up. Or better yet, bring them along. And
if he or she doesn't want to come, then that's a huge red flag that he
or she doesn't deserve you. You're better than that and you know it.
And if you just needed someone to make out with, then I'll be there
tonight for specifically that purpose, so just pull me in the bathroom
at any point and it's on.
Firework by Eugene Marten Launch Party
7:00, June 25th 2010
upstairs at The Mercantile Library/The Center for Fiction
17 East 47th Street
NY, NY
Any problems finding it, just call me (917-539-3963).
Thanks. You guys are really great.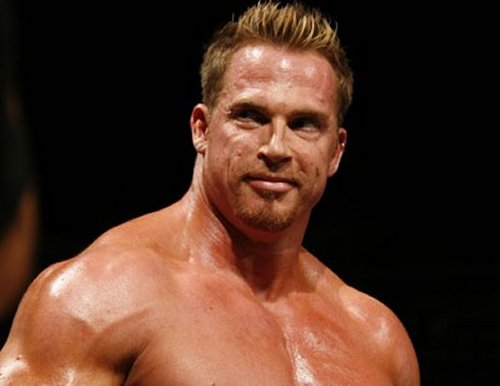 Tyrant Books is participating in ParkLit again this summer and our event is TONIGHT at 6:30! Oh no, that's really short notice, but anyway, you should come. Susan Froderberg and Eugene Marten will be reading, and Gordon Lish will be doing the introductions.
The reading is supposed to take place outdoors, it being ParkLit and all, but it looks like it's going to rain, so the event has been moved to upstairs of the Russian Samovar (russiansamovar.com) on 52nd between 7th and 8th Ave, which is a really gorgeous room with lots of leather and marble and they have all kinds of vodka. And not all kinds like Smirnoff or Belvedere, but all kinds like apple and horseradish.
Some info on the readers:
Susan Froderberg (published several times in the Tyrant under the name S.G. Miller) has a novel, Old Border Road, coming out this December by Little, Brown. Her stories have also appeared in Conjunctions, Antioch Review, Prairie Schooner, Alaska Quarterly, and Massachusetts Review.
Eugene Marten is the author of In the Blind and Waste. Tyrant Books is releasing his third novel, Firework, on June 25th.
Hope to see you all there!
love and kisses,
Gian
Blake Butler
—
1. Apple's dabbling in the censorship business, specifically Ulysses.
2. Kimberly King Parsons gives Eugene Marten's Firework five stars at Time Out New York.
3. Simmons interviews Tom Bissell at Fanzine
4. I rewatched Dead Ringers for the first time in about 10 years last night. Man, that movie is fucked up.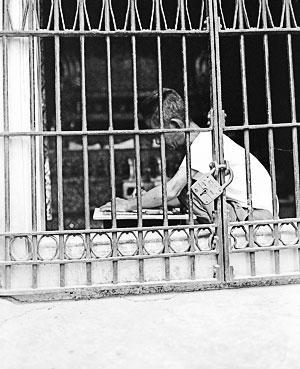 Here's something to read:
"The young ones called each other out from their cells. Set to set, block to block, nation to nation. They called each other soldier. Six pop, five drop, nines and gats and gauges. Greetings and threats indistinguishable in the voices of monster children."

—Firework, Eugene Marten, Tyrant Books
So, this is from the galley, which arrived on my desk at work today. I read the first 20 or so pages in a doctor's waiting room. The first pages take place in a jail.
When you get a galley, it reminds you—the reader—that it is an uncorrected proof, and that some small changes may be made, and that you should check with the publicity department or the finished book before quoting from it somewhere.
I didn't do that. I'm not going to do that. Read that paragraph—what would you change?
Seriously, Gian. If you change anything in that paragraph, I'm coming for your ass.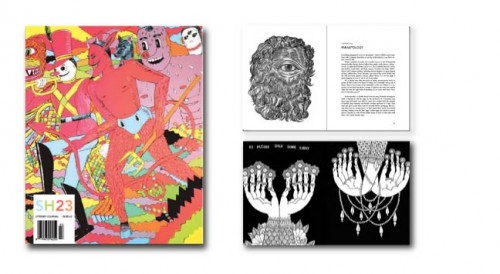 New issue of Salt Hill looks fairly amazing, with new words by some big badasses in Robert Lopez, Eugene Marten, Elisa Gabbert, Joseph Salvatore, Daniel Grandbois, and several others. Salt Hill is always one of the best looking and reading journals around. Excerpts on the site, as well as ordering information.
Uncategorized /
4 Comments
November 4th, 2009 / 3:54 pm