hobart
Mike Young
—
"I'm not sorry, it was the kind of year I would have raised all of hell to keep him around." — raging hard as a hungry stomach noise on "How We Killed Whitney Houston" by Eric Tran at Hobart
3. Mud Luscious Press goes all web update, all Heidi Blair Montag with a touch of Birdman. It detaches the retina in a kind way. Go look.
3. A get-off-my-plot-of-lawn-quote:
The others aren't that much fun to describe: somebody gets into trouble, and then gets out again; somebody loses something and gets it back; somebody is wronged and gets revenge; Cinderella; somebody hits the skids and just goes down, down, down; people fall in love with each other, and a lot of other people get in the way; a virtuous person is falsely accused of sin; a sinful person is believed to be virtuous; a person faces a challenge bravely, and succeeds or fails; a person lies, a person steals, a person kills, a person commits fornication.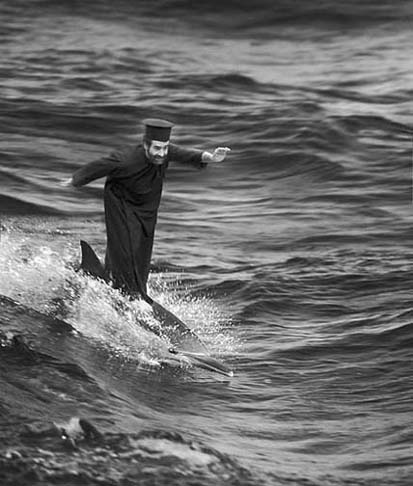 55. Harmony Neal uses repetition at January 2011 Hobart. You know, repetition, like this, via BHR:
3. The Girard Perregaux 925 Silver / Celluloid "Tourbillon" Fountain Pen goes for $1785.
14. Off The Internets for 8 days and what does that do? Doesn't make you write, I say. I didn't, sans two checks and an entry in a running journal. But it do refill the synaptic bathtub, me thinks, possibly with bubbles. Things brighten, shard, slow. I would like to write today, I'm saying. So. I ponder what happens when you leave The Internets?
5. There is a new Hobart. It be quench, yo.
17. Seventeen Andy Warhol audio files (thanks, test)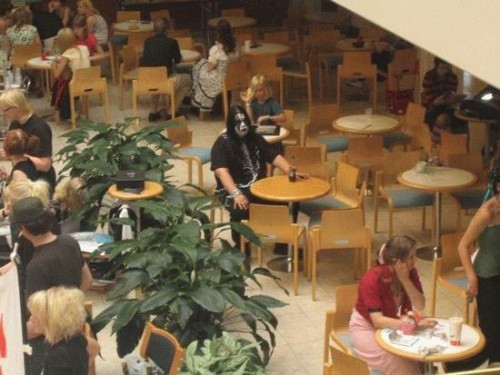 33. Fascinating:
I wouldn't push it too hard, but the experimental novel is actually the main river. The conventional novel is a popular sidetrack.

There's crazy, avant-garde, weird, experimental novels going back almost to the very beginning.
7. The Independent asks: Is popular fiction getting more literary, wiser, good?
122. From flash to novel: Tarah Masih reviews Sherrie Flick.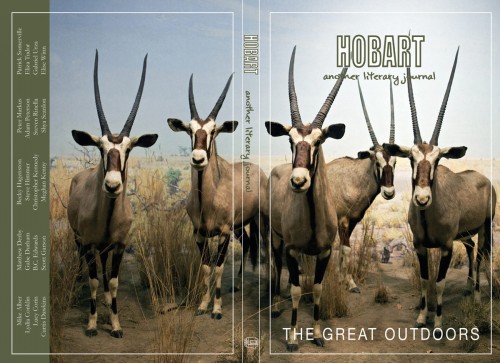 I am not a fan of the outdoors, camping, nature, or the wilderness even though for the past five years I lived, basically, in a forested wilderness and now I live, literally, in a cornfield. It was with a bit of trepidation that I approached Hobart 11: The Great Outdoors for no reason other than that because I don't love the outdoors, I am not likely to want to read about the outdoors. Then a trusted friend said you have to read this story, "Evitative" and so I found renewed enthusiasm for the issue, which, conveniently, happened to be next on my To Read list. I'm glad she gave me a kick in the ass because Hobart 11: The Great Outdoors issue is so damn good. (So is the movie starring John Candy.) I never cease to be impressed by how meticulously Hobart is edited.
Evitative by B.C. Edwards is a post-apocalyptic story that isn't annoying as such stories are sometimes wont to be. There's a man (JoJo) and a woman living in the trees and the man has lost his words and she has lost her food memories and they are being menaced by men in canoes and she's pregnant and there is a whole lot going on in this dense and incredible story. What I found even more interesting than the story was how the narrative voice felt very true to the circumstances and made everything that much more believable. Throughout the story there is a yearning for a different life, for food, for normalcy that is tangible.
From HOBART email:
Happy New Year one and all!

As is pretty much our way, we're running a little late, but the January issue of Hobart web is online now. We're kicking the year off strong, including:

* Fan Fiction in the voice of Kobe Bryant, by Karl Taro Greenfeld
* Sad, Sad, Sad, by Stace Budzko
* Three Stories, by Amy L. Clark
* The Turtle, by Matthew Lansburgh
and the first half of an interview with Laird Hunt, by Jim Ruland.

Dig in and enjoy and thanks, as always!
http://hobartpulp.com/website/
Uncategorized /
4 Comments
January 5th, 2010 / 5:52 pm