memoir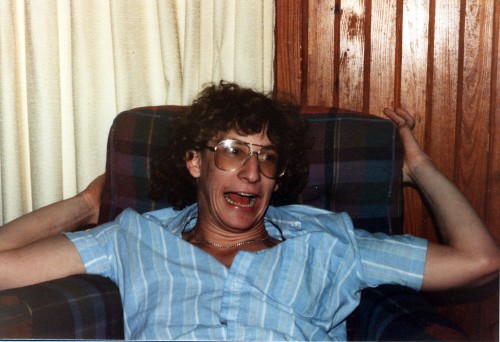 I AM A VICTIM I AM A VICTIM I AM A VICTIM I AM A VICTIM I AM A VICTIM I AM A VICTIM I AM A VICTIM I AM A VICTIM I AM A VICTIM I AM A VICTIM I AM A VICTIM I AM A VICTIM I AM A VICTIM I AM A VICTIM I AM A VICTIM I AM A VICTIM I AM A VICTIM I AM A VICTIM I AM A VICTIM I AM A VICTIM I AM A VICTIM I AM A VICTIM I AM A VICTIM I AM A VICTIM I AM A VICTIM I AM A VICTIM I AM A VICTIM I AM A VICTIM I AM A VICTIM I AM A VICTIM I AM A VICTIM I AM A VICTIM I AM A VICTIM I AM A VICTIM I AM A VICTIM I AM A VICTIM I AM A VICTIM I AM A VICTIM I AM A VICTIM I AM A VICTIM I AM A VICTIM I AM A VICTIM I AM A VICTIM I AM A VICTIM I AM A VICTIM I AM A VICTIM I AM A VICTIM I AM A VICTIM I AM A VICTIM I AM A VICTIM I AM A VICTIM I AM A VICTIM I AM A VICTIM I AM A VICTIM I AM A VICTIM I AM A VICTIM I AM A VICTIM I AM A VICTIM I AM A VICTIM I AM A VICTIM I AM A VICTIM I AM A VICTIM I AM A VICTIM I AM A VICTIM I AM A VICTIM I AM A VICTIM I AM A VICTIM I AM A VICTIM I AM A VICTIM I AM A VICTIM I AM A VICTIM I AM A VICTIM I AM A VICTIM I AM A VICTIM I AM A VICTIM I AM A VICTIM I AM A VICTIM I AM A VICTIM I AM A VICTIM I AM A VICTIM I AM A VICTIM I AM A VICTIM I AM A VICTIM I AM A VICTIM I AM A VICTIM I AM A VICTIM I AM A VICTIM I AM A VICTIM I AM A VICTIM I AM A VICTIM I AM A VICTIM I AM A VICTIM I AM A VICTIM I AM A VICTIM I AM A VICTIM I AM A VICTIM I AM A VICTIM I AM A VICTIM I AM A VICTIM I AM A VICTIM I AM A VICTIM I AM A VICTIM I AM A VICTIM I AM A VICTIM I AM A VICTIM I AM A VICTIM I AM A VICTIM I AM A VICTIM I AM A VICTIM I AM A VICTIM I AM A VICTIM I AM A VICTIM I AM A
.
.
.
(sorry, guys — just warming up to write my "Memoirs")
& Happy New Year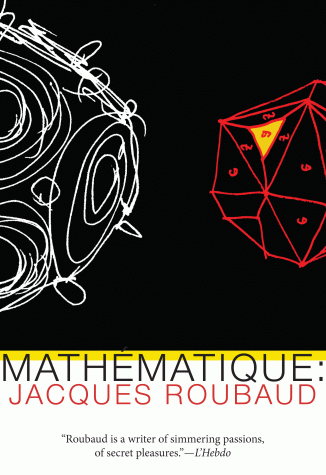 Mathematics: (a novel)
by Jacques Roubaud
Dalkey Archive, 2012
312 Pages, $14.95
Buy from Dalkey Archive or Amazon
Jacques Roubaud, a premiere intellectual force throughout the history, to some extent, of French letters, as they say, is primarily known to American readers as a member of the OuLiPo and a poet. Roubaud's reach, however, spans far beyond these simple categorical realms, throughout his massive ouevre of work, much of which has actually be translated into English.
Mathematics:, while recalling ideas, perhaps, that come up in specific OuLiPian exercises, is not inherently an OuLiPian work, nor is it a work of poetry. The cover of the book, in Dalkey's translation, presents the work as "a novel," and to an extent, within the heterodoxical forms that a novel can take, it is indeed a novel, but in the bookstore-culture of American publishing, it would find a place more comfortable within that loose genre of the memoir, the autobiography, the academic term of 'creative non-fiction.'
The book at hand is the third "branch," as Roubaud himself calls them, of a larger project dealing with the issue of memory and also, really, Roubaud's life. And Roubaud has had a full intellectual life, in his work and his academic career, his interactions with the French literati, his presence in the OuLiPo, his poetry and, as it turns out, his career in mathematics.
Copy on the back cover of the book presents the idea that Roubaud is one of the few writers who has successfully bridged the gap between left brain and right brain thinking, hyperbole to an extent because I would insist that there is not such a clear divide in the generation of texts, but there's a literal application in Roubaud's mathematics career, and how it's affected his interactions with the OuLiPo. But, regardless, despite exploring the branch of his own life that is in tangent with his career in mathematics, this insistence is no more than a structural system for Roubaud to explore memory within this specific realm of his own personal history.
There's nothing too exciting about the literal events that occur within this branch of Roubaud's life if you're not connected to a historical exploration of the development of mathematics, specifically in France, from the early 1950s to the mid-1960s. It is interesting to read about, but there's nothing specific to launch onto–so really, the question is, what's the draw to read 300 pages of Roubaud's life as it connects with mathematics?
The answer is simple, and beyond any sort of right brain articulation–Roubaud writes with a pleasantry that moves swiftly, a story-teller of diversions, splitting his own history into the rhizome of existence, a refusal of a straight narrative, an abundance of (as Roubaud himself points out) non-essential details, simply the creation of a narrative space.
There is no explicitly beautiful language present, as it seems that Roubaud saves that for his more highly emotional works (the incredible beauty that's present in some thing black, Roubaud's book of poetry written after the death of his wife Alix Cleo Roubaud, is nowhere to be found here). Instead we move through the maze of memory, constructed within a labyrinthine Proustian totality. Roubaud addresses the reader throughout the work, explaining the project, offering his insistence on the work both as exercise and project, aiming towards, perhaps, an unspoken totality, but this is not the totality that Mallarmé was after with his notes toward le livre, rather this is just a re-articulation of a full life in the form of the book.
Roubaud himself being an interestingly detached character, the scenes that occur are both instantly understandable and curiously casual–in fact, Roubaud's decision to arbitrarily move from poetry and language into mathematics is an understandable one: there's this thought, perhaps, a thought that I share at least, that in some way mathematics offers an answer to all the questions we as writers have; mathematics offers a totality to these great ideas of life. None of us could say how, and even if we were to attain the level of higher mathematics required to understand the really heavy and earth-shattering proofs that have arose within mathematics throughout its continued development, the lever of pure abstraction wouldn't offer any solace. But it's a quantifiable goal, an idea that while maybe we won't understand the answer, we'll at least have it.
And through this there is hardly nothing present outside of Roubaud's interactions with mathematics–there are tangents that arise, tangents of humanity, but only when they're linked to the mathematical narrative, through people and places met and involved through classes, other professors, drinking soda in the army, reading treatises on algebra in the desert during the war, watching a woman always wait for the train at the same time; all of these things don't add up to a point, they simple contribute to a life, life as a whole, as something imperfect and incomplete, as something that can be interesting exclusively in the way it's told to someone else.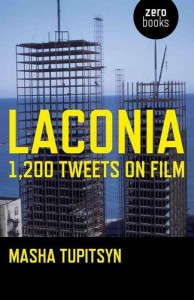 When I first read Masha Tupitsyn's hybrid-genre book Beauty Talk and Monsters (Semiotexte), I was completely floored by it. So I was excited to read her new book LACONIA: 1,200 Tweets on Film (Zero Books)—a book of aphoristic film and media commentary written in the spirit of cultural observers like Chris Marker. There is something beautiful about Masha's way of "reading" culture, how she honors the connections and resonances of the media she encounters, the way it is processed, assimilated and re-invented when it is filtered through her perception; intermingling with specific memories and preoccupations. Masha integrates the subjective and the critical in a way that demonstrates the specificity of our encounters with media.  Both Beauty Talk and LACONIA could be described as a literary approach to film criticism, but it's also fitting to describe the works as a cinematic approach to literary writing. In Beauty Talk, narrative and a criticism are tightly interwoven. As stories, the essays are stunning; as critical analysis, sharp. Masha's recent book LACONIA reminds me of the ways in which the viewer is also a meaning-maker, a participant critic.
#481. IN AMERICA, WHEN YOU ATTACK THE CULTURE INDUSTRY, YOU ARE CALLED CYNICAL. BUT IT SHOULD BE THE OTHER WAY AROUND. *
"Postmodern irony means never having to say you are sorry. Or that you are serious."
–Suzanne Moore, Looking for Trouble
Cultural studies is on the rise. The canon is dying, or at least is seriously ill. Critics are now turning their attention to the media that surrounds them—sitcoms, Hollywood films, magazines, pop music, kitsch, reality TV, fashion trends, internet memes. Repulsed by the academic elitism of cultural criticism as well as the notion that there are certain texts that are unworthy of the critic's attention, the proponents of cultural studies have launched a vitriolic attack on the hierarchical distinction between high culture and low culture. The exclusion of "low" and popular culture and the privileging of refined culture and art that caters to a specialized/trained audience has its problems: it reinforces the idea that art is an "autonomous" institution while implicitly promoting classism, eliminating the perspective of lower class folk and ignoring subaltern cultural production and engagement (Adorno famously denounced jazz music).
READ MORE >
Roxane Gay
—
Writer Greg Mortenson has found himself in a bit of trouble as reports emerge that there are inaccuracies (lies) in his memoir Three Cups of Tea. 60 Minutes did a feature on the controversy last night. The author has responded. I've not read the book. Once again, this opens an interesting conversation about how much the truth matters where memoir is concerned.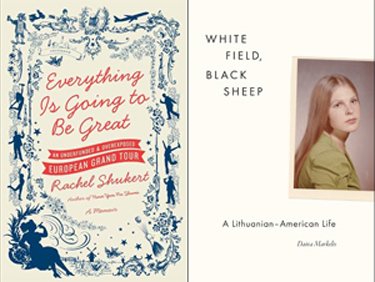 Until recently, there was only one memoir, that isn't even a memoir, I truly loved—an essay by Cheryl Strayed called The Love of My Life which originally appeared in The Sun. I read that essay often because it is unbearably intimate, the writing is impeccable, and the essay, the memoir, the writing speaks to something greater than the story being told.
I don't read a lot of memoir which is kind of strange because I am nosy. I love reading personal blogs and I'm fairly obsessed with reality TV where I can witness unbearably intimate moments in people's lives even if they (and I) are fully aware the subjects are choosing which intimate moments to expose. Memoir is much the same way. Like reality TV, a memoir doesn't provide the reader with unfettered access to a writer's life. That access is measured; it is controlled. We may learn private, intimate things about someone's life but only because they want us to know those things. There's a deceptive quality to the honesty of memoir.
Even though I find similarities between memoirs and one of my favorite indulgences, I have long stayed away from reading memoirs because I haven't quite understood what compels people to divulge their secrets.  It's one thing to dress the truth up as fiction, but to share the truth as truth is another matter entirely, one that confounds me.
I have no idea how to review a memoir because you're not only reviewing the writing or how someone conveys their recollections of some aspect of their life, you're also, in some ways reviewing the life lived. That makes me uncomfortable. Who am I to judge? Who am I to traipse through a writer's memories. They've chosen to expose themselves, yes, but have they chosen to have that exposure dissected?
Blake Butler
—
Which writer would you most like to read a memoir from who hasn't done it yet and maybe probably won't?
Over at The Daily Beast, Taylor Antrim is complaining about memoirs, in particular Alex Lemon's Happy and Nick Flynn's The Ticking is the Bomb. Over at The Rumpus, Stephen Elliott has responded with a defense of the memoir. Which you should go check out. Meanwhile, I'm going to harp on a point that neither Antrim nor Elliott raised (though Elliott came awfully close).
Antrim's essay is mostly a re-tread of fairly (or extensively) well-mapped territory, but his charmingly wrong-headed thesis actually succeeds in opening up an interesting discussion, albeit one he doesn't ever get around to having. It's right there in his piece's headline- "Why Some Memoirs Are Better As Fiction." First of all, what he means to say is that "some memoirs would be better as fiction," but stick a pin in that and let's move on.
Antrim unaccountably assumes that the writer sat down and chose between these and only these two mediums: the novel and the memoir. If you don't accept this conceit, then his entire piece makes no sense. I would, therefore, like to point out to Antrim, that both Alex Lemon and Nick Flynn (despite the latter's previous success as a memoirist) are poets by trade, and that their decision to write memoir has less to do with any kind of turning-away from fiction (which was probably never of significant interest to them anyway) than it does with the general sustained interest in personal nonfiction narratives across the board, and the kinds of opportunities that shift might afford to an early- or mid-career writer with a decent reputation and public profile, but a primary vocation that nobody is willing to pay them to practice (though they may yet be paid handsomely to teach other people to practice it, but let's stick a pin in that, too).
Flynn and Lemon are only two of the latest in a burgeoning tradition of prose memoirs penned by poets, one which in recent years has included Maggie Nelson's Jane, Sarah Manguso's Two Kinds of Decay, and Katy Lederer's Poker Face: A Girlhood Among Gamblers, and so on. Flynn's own massively successful first memoir, Another Bullshit Night in Suck City, might have been the catalyst for this current wave. (Not to suggest that the poet-memoir is a new phenomenon, only that this is its newest iteration.) Many poets already write what can fairly be called autobiographical poetry, and so it only makes sense that, with Flynn's first prose book as the example, other people got the idea that they could funnel that same poetry-energy into a medium that would command more rather than less critical attention and financial reward. This is not to say whether any of the particular books I've named are good (or bad–I've not read them), or what this trends means with concern to poetry and/or literature in general, but it seems to me that for the first time in at least a generation, contemporary poets are surveying a field that is expanding rather than contracting. Bully for them.
And just to end where we started–with Antrim–a large part of his complaint is that the memoirs in question may be meditative or ruminative, and densely packed with arresting prose and striking images, but they are light on plot, story, or narrative arc. Which is why he thinks he is describing failed novels. He seems to not realize that he may actually be describing successful poems.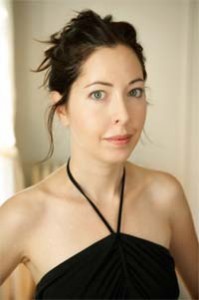 I don't have anything amazing to say about Sarah Manguso except that her book, The Two Kinds of Decay, was so awesome I feel like it became a part of my body. I wrote this thing for The Rumpus that goes more into that book, but for now I want to give you one quote from a Bookslut interview with her:
In a magazine feature I read years ago, a mathematician was quoted as saying "I am a machine that turns coffee into equations." And at the time I thought, "Oh, I'm a machine that turns coffee into poems." I live a regimented life. I work in a little box, a little room at the back of the apartment, and eat lunch at the same time every day. I'm a simple machine.
I guess I just love the memoirist/poet hybrid. Nick Flynn and Michael Ondaatje are two more that come to mind. Anyone know of other poets who venture into memoir?
Discussed in Non/Fiction:
A Lie That Tells the Truth: Memoir and the Art of Memory by Joel Agee
A great essay about the memoir in the modern age that anyone working in fiction or nonfiction should read. (What are un-bendable facts? Where does lying end and art begin? Fact ≠ Truth.)
We talked about how much we liked Another Bullshit Night in Suck City * and/or what sections were brilliant and which were just myehh. Most were brilliant.
One of the assigned readings that we didn't talk about was Jo Anne Beard's Werner. Excellently strange essay. Would have liked to hear someone's opinion on it. (It's in the Best American Essay edited by DF Wallace if you've got that on your bookshelf and want to read it and report back to me. No pressure.)
Writing Assignment: Write a short piece (or essay or story) that responds to the title, "The Use of Nonfiction."
Read By 2/9: Needs by George W.S. Trow, Captivity by Sherman Alexie, "…and nobody objected" by Paul Metcalf, and A Tin Butterfly by Mary McCarthy (a selection from Memories of a Catholic Girlhood.)
Lethem's Masterclass was full of zingers. Lots of furious note taking and laughter.
Here's an idea: What if Wikipedia means the death of post-modern uncertainness? What if Wikipedia necessitates the end of the novel of facts, the novel that is freckled with reportage? Lethem said something to the effect of "putting a fact in your novel is almost a wasted line," considering that anyone can look up almost anything at any time on the internet.
We mostly talked about Terry Castle's My Heroine Christmas and The White Album by Joan Didion. Both awesome.
Read by 2/9: Out of Sheer Rage by Jeff Dyer, which looks fun because I took a killer DHL survey my first semester here and I am still digesting