HTMLGIANT / Small Press
Ken Baumann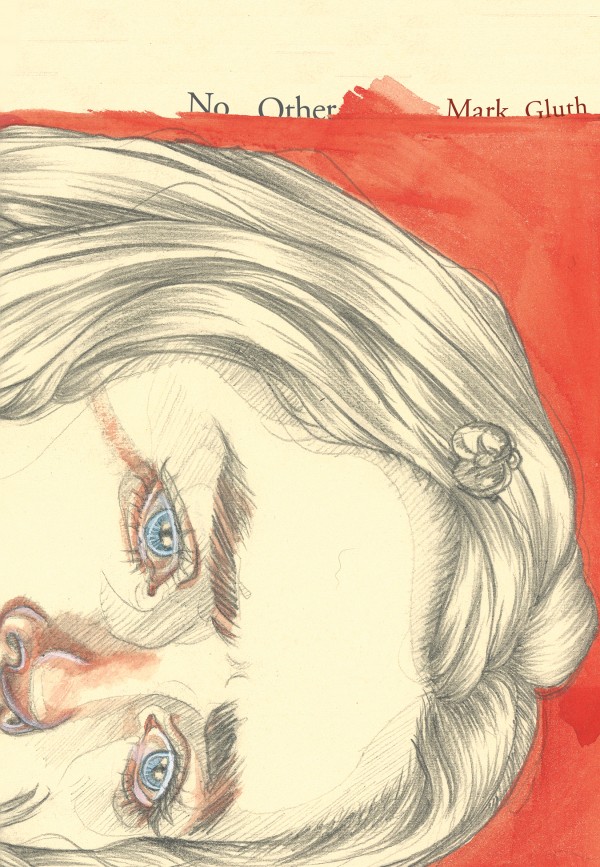 In a sequence of haunted seasons, Tuesday, Hague, and their mother Karen are pained by the aporia of love and death. With powerfully elemental prose, No Other lays bare the mysterious and emotional fate of a small family.
No Other is shipping now from Sator Press.
•
"In Mark Gluth's beautiful family gothic No Other, the reader encounters a landscape of mood and mystery, burning with a stripped-down pain. Gluth's sentences devastate in their raw economy, attempting to penetrate the everyday, tracing abbreviated existences struggling to survive through bare seasons."
– Kate Zambreno, author of Green Girl & Heroines
"In clipped, incantatory verse shined from whorls somewhere between Gummo and As I Lay Dying, Mark Gluth's No Other invents new ambient psychological terraforma of rare form, a world by turns humid and eerie, nowhere and now, like a blacklight in a locked room."
– Blake Butler, author of 300,000,000
"It's devastating."
– William Basinski, composer of The Disintegration Loops
•
Four pieces from the online scrapbook documenting Mark Gluth's influences and inspirations while writing the book:
And finally, a note about publishing No Other.
 •
One last thing: This website was very important to me as a person, reader, writer, and publisher. I met many great people through writing for HTMLGiant; I bought and read many great books through reading HTMLGiant; I spoke in a lot of fervent conversations—both online and in person—through caring about HTMLGiant and its myriad ideas and moods. Safe money says that this site continues to be recognized as a weird and fecund little corner of the internet, and a place that was very important to a growing body of literature and its devotees. Thank you, HTMLGiant, and R.I.P.
Author News
/
No Comments
October 20th, 2014 / 9:00 am
Guest Posts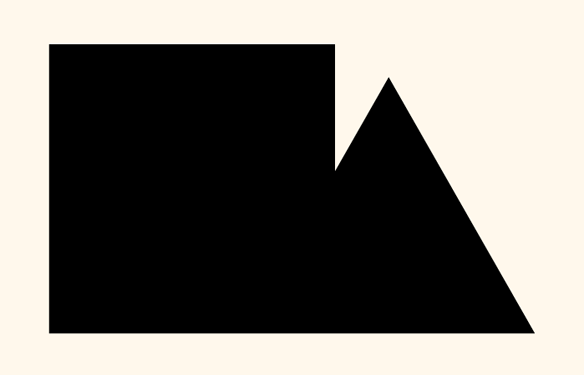 Monkeybicycle: What does "indie" or "small press" mean to you? What do you think of such classifications and distinctions?
Spencer Madsen: I immediately think of Roxane Gay. I think of complaints about not enough people reading or not enough people buying books or too many books being published. I think about the word 'writerly' and the distinction of being 'serious' literature. I think these classifications serve to make reading books more insular and less exciting for people. The word 'indie' always evokes for me a kind of club that you have to join to engage with. I'd like to bypass that by avoiding adjectives or the temptation to define the press in a verbal way. I don't want Sorry House to be At The Forefront of Independent Literature or The Home Of Avant-Garde Poetry. I want it to be a thing like any other thing. A glass of water doesn't need an about page. It holds water.
– Spencer Madsen, from Monkeybicycle interview re his new press, Sorry House
Presses
&
Web Hype
/
11 Comments
February 13th, 2013 / 1:38 pm
Guest Posts
Mira Gonzalez's first book, i will never be beautiful enough to make us beautiful together, is now available for pre-order from Sorry House, a new press founded by Spencer Madsen. It will be published in January. The trailer above is by Meggie Green and Michael Inscoe.
It's a book of poems. I've read the manuscript and enjoyed it. The poems are declarative, metaphorical, full of imagination and dreams as well as physical events. They create a feeling of rudderlessness, an uncanny mixture of confusion, sadness, and detached introspection.
Click here to read a poem by her on her tumblr and see one of her collages, which I also like. Also there's these poems and this one.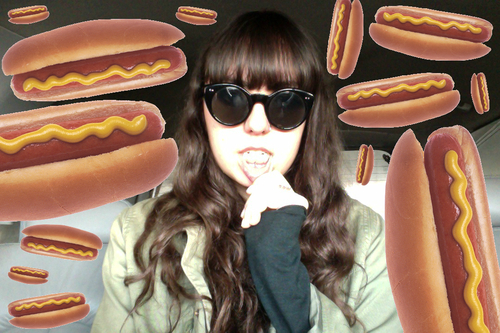 As an added bonus, Mira is a real fun, nice person to interact with, and her Twitter is very enjoyable and funny and zany.
Sorry House has rounded up an impressive group of blurbs from Blake Butler, Melissa Broder, Brad Listi, Tao Lin, and Victor "Kool A.D." Vazquez.
I feel nice that Mira will have a book out in January and I'm glad Spencer is making a press according to his particular tastes and collaborating with lots of good people.
Author News
&
Presses
&
Web Hype
/
68 Comments
November 27th, 2012 / 12:20 am
J Wang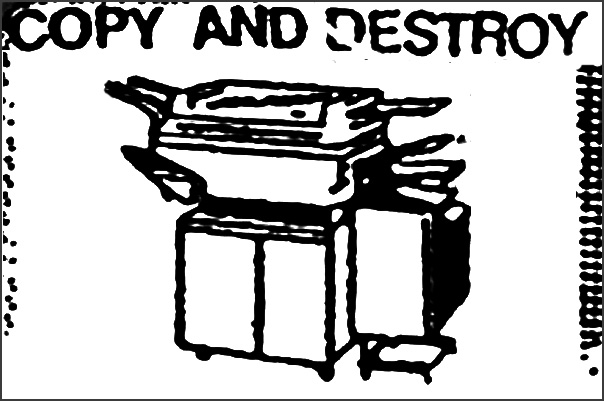 Karen Lillis is currently serializing a memoir about working at St. Mark's Bookshop called Bagging The Beats At Midnight: Confessions of an Indie Bookstore Clerk over at Undie Press. Her recent installment, titled "People Who Led Me to Self-Publishing," discusses the inspiring and energetic figures she encountered, people who took artistic matters into their own hands by making sloppy, lo-fi xeroxed booklets that were sold on a special consignment rack at St. Mark's. Karen reminds us that writers such as Anais Nin, William Blake, Walt Whitman, Kathy Acker, Gertrude Stein, and others all self-published at one point. There's a certain magic about it—the immediacy of it, the openness, the way any wing nut or fanatic or obsessive outsider can be given an equal hearing on the consignment rack. No filtration or editorial process—just print, copy, distribute.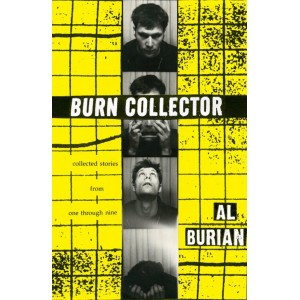 In a recent email I sent to Al Burian, I wrote that I was interested in bridging the gap between the small press/indie publishing world and the self-publishing/zine world. Al is kind of a cult figure in the self-publishing world, but is probably virtually unknown to small press and indie lit readers (although he did get some kind of honorable mention in The Best American Nonrequired Reading series one year). I've been reading his zines since I was 13 and I'm still totally obsessed with them. Since Al Burian was my favorite zine writer, over the years I let everyone I knew borrow his writings—teachers, friends, family. Some instantly became obsessive fans of his work as well. Since last month Al's out-of-print collection of early zines, titled Burn Collector, is finally back in print after being republished by PM Press. (You should check it out—I've probably read it more times than any other book in my life.) Al's zine Burn Collector and others like his inspired me to start self-publishing when I was 15.
Craft Notes
&
Random
&
Technology
/
26 Comments
December 15th, 2010 / 11:29 pm
Impossible Mike
Wrath of Dynasty is a boutique imprint of fine art objects that was established by Jon Leon halfway through 2010. If you're not familiar with Leon, the best thing to do is check out his poetry, some of which is available online here. If you want to check out any of his many chapbooks, well, you're pretty much out of luck, because they're all out of print. In three days the final title from this season of Wrath of Dynasty, formerly Legacy Pictures, will also be out of print. In fact, in three days, everything Wrath of Dynasty has ever released will be out of print, at least until the next season starts and a new series of unique print objects are brought to light. I have been consistently impressed with Wrath of Dynasty, which has brought to light a lot of exciting and unique work that would undoubtedly be inappropriate for other venues, so I thought I'd send Jon an email and ask him more about it. Check out the interview behind the cut.
Presses
/
5 Comments
October 19th, 2010 / 2:21 pm