Stephen Elliott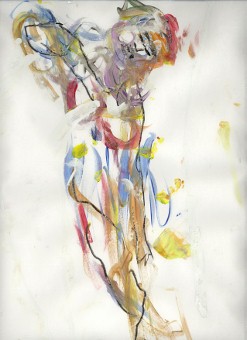 Corium Magazine, a quarterly online magazine, launches today.
Corium is edited by Lauren Becker, Greg Gerke and Heather Fowler.
The debut issue is pretty massive featuring writing from Stephen Elliott, Sean Lovelace, Alec Niedenthal, Adam Moorad, Donna Vitucci, Kathy Fish, Scott Garson, Beth Thomas, Kim Chinquee, Sheldon Compton, Ryan Ridge, Julie Babcock, Eric Beeny, Andrea Kneeland, Christina Murphy, Laura Ellen Scott,  Shaindel Beers, Corey Mesler, Sam Rasnake, Rusty Barnes and Cami Park and art from Ernest Williamson, Christopher Woods, and James Roninger.
Uncategorized /
26 Comments
March 22nd, 2010 / 10:34 am
I've gotten so used to thinking about The Rumpus as one of my go-to sites, and linking to something of theirs in damn near every web round-up I do, that I've nearly forgotten about the days when I used to put posts together that focused exclusively on them. Let's do that now.
Top of the site: an interview with the painter Caris Reid; funny Woman Elissa Bassist on "How to Move to San Francisco."
And in Books Stuff: Virginia Konchan reviews Catherine Bowman's The Plath Cabinet; Andrew Altschul on Marisa Meltzer's Girl Power: The Nineties Revolution in Music; Catherine Brady on Eric Puchner's first novel, Model Home; and that Steve Almond piece about self-publishing that I linked to yesterday.
All that and more. But hey, here's something else important: New York folks, on March 11, Rumpus editor Stephen Elliott will be lecturing on "Writing From Experience," something he damn well knows something about, at the LGBT Center on West 13th street. $30 reserves you a space, and you can buy your ticket here, but there's also one free ticket up for grabs, and you can win it by leaving a comment on this post. From Stephen: comments can be "about anything at all, it could be why they should get it, what their project is about, or just random thoughts about the weather." He'll be looking over the thread and will choose the commenter whose post somehow says "Yeah, I'm worth giving free shit to and spending two hours with." So, yeah. Happy Friday!
+
PS- Art by Ryan Lauderdale, who has a show opening at Red White Yellow gallery in Houston on March 13th.
Over at The Daily Beast, Taylor Antrim is complaining about memoirs, in particular Alex Lemon's Happy and Nick Flynn's The Ticking is the Bomb. Over at The Rumpus, Stephen Elliott has responded with a defense of the memoir. Which you should go check out. Meanwhile, I'm going to harp on a point that neither Antrim nor Elliott raised (though Elliott came awfully close).
Antrim's essay is mostly a re-tread of fairly (or extensively) well-mapped territory, but his charmingly wrong-headed thesis actually succeeds in opening up an interesting discussion, albeit one he doesn't ever get around to having. It's right there in his piece's headline- "Why Some Memoirs Are Better As Fiction." First of all, what he means to say is that "some memoirs would be better as fiction," but stick a pin in that and let's move on.
Antrim unaccountably assumes that the writer sat down and chose between these and only these two mediums: the novel and the memoir. If you don't accept this conceit, then his entire piece makes no sense. I would, therefore, like to point out to Antrim, that both Alex Lemon and Nick Flynn (despite the latter's previous success as a memoirist) are poets by trade, and that their decision to write memoir has less to do with any kind of turning-away from fiction (which was probably never of significant interest to them anyway) than it does with the general sustained interest in personal nonfiction narratives across the board, and the kinds of opportunities that shift might afford to an early- or mid-career writer with a decent reputation and public profile, but a primary vocation that nobody is willing to pay them to practice (though they may yet be paid handsomely to teach other people to practice it, but let's stick a pin in that, too).
Flynn and Lemon are only two of the latest in a burgeoning tradition of prose memoirs penned by poets, one which in recent years has included Maggie Nelson's Jane, Sarah Manguso's Two Kinds of Decay, and Katy Lederer's Poker Face: A Girlhood Among Gamblers, and so on. Flynn's own massively successful first memoir, Another Bullshit Night in Suck City, might have been the catalyst for this current wave. (Not to suggest that the poet-memoir is a new phenomenon, only that this is its newest iteration.) Many poets already write what can fairly be called autobiographical poetry, and so it only makes sense that, with Flynn's first prose book as the example, other people got the idea that they could funnel that same poetry-energy into a medium that would command more rather than less critical attention and financial reward. This is not to say whether any of the particular books I've named are good (or bad–I've not read them), or what this trends means with concern to poetry and/or literature in general, but it seems to me that for the first time in at least a generation, contemporary poets are surveying a field that is expanding rather than contracting. Bully for them.
And just to end where we started–with Antrim–a large part of his complaint is that the memoirs in question may be meditative or ruminative, and densely packed with arresting prose and striking images, but they are light on plot, story, or narrative arc. Which is why he thinks he is describing failed novels. He seems to not realize that he may actually be describing successful poems.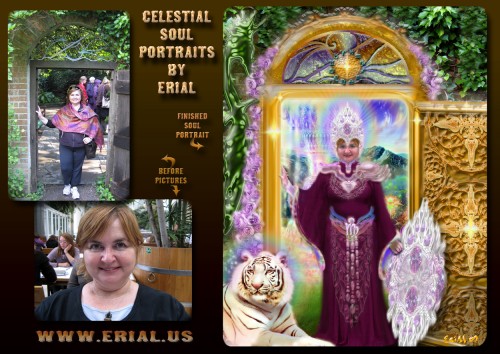 Get your soul portrait today! And while you're over there checking out the goods, be sure to answer this call:  "Attention Art Collectors Seeking Art Treasures." No more shit-collecting for you! From here on out, it's treasures only. (Thanks, Mathias!)
If you're still feeling spiritual after your Soul Portrait, try "The Family Jewels" over at the Smart Set. David Farley takes a look at Christianity's best relics. As expected, #1 is the Holy Foreskin–it's like the "Thriller" video of relics–but some of the other entries are surprising, and it's all good educational fun.
There's nothing holier than anything about "Reading People's Faces" at Reason, the crabby libertarian organ of record. Katherine Mangu-Ward considers Codes of the Underworld: How Criminals Communicate.
In Japan, members of the yakuza have long favored tattoos covering the entire upper body to signal their mafia status. They also amputate all or part of a pinky finger. One study estimated that between 40 percent and 70 percent of the yakuza had sacrificed a digit, generally making the cut themselves.
(thanks A&L Daily for those last two)
What else? Well, homeboy of record, Alec Niedenthal has a new story, called "Moon," in the Catalonian Review, and at the Rumpus, Megan Casela Ross makes Dylan Landis's Normal People Don't Live Like This sound pretty damn interesting. Next time I hit the bookstore, I'll be looking for it. Also at The Rumpus, Stephen Elliott posts installment #18 of his Notes From Book Tour, and this one is extra fascinating, as he lays down some hard numbers:
I read at or participated in 73 events in 33 cities in 95 days. I sold 700 copies of The Adderall Diaries which I bought wholesale, as well as 150 copies of Happy Baby and 80 copies of My Girlfriend Comes To The City and Beats Me Up. Roughly. But that doesn't count all the books the bookstores sold. At maybe 20 events, or more, a bookstore was selling the books. It's safe to say I hand-sold around a thousand copies of The Adderall Diaries. It's safe to say I generated more sales than that indirectly from write-ups in local newspapers and blogs, interviews with small radio stations. 500 more. 300 more. 1,000 more? Hard to say. It depends what you mean.For why? For the same reason I wrote it.
Been a little while since we checked in with Stephen Elliott and his merry band.
Rumpus original fiction! "Bobcat," a short story by Rebecca Lee: "Ray was failing at being a person. He'd been fooled by life. It had triumphed over him. I wanted to call out to him, over his wife's head, Hey Ray, life has triumphed over you."
Jeremy Hatch points us toward "The Dark Side of Sustainability," which is itself commentary on "A Good Without Light," an essay in the new Tin House by Curtis White which is happily available in full online. Hatch: "White argues that our capitalist industrial technocracy, underpinned by an arrogant scientism, has led us into this mess and is incapable of leading us out; that we must look beyond this economic system, and draw from other "systems of value" (religion, the arts, even social science, and I'd add secular philosophy to his list) to find a way out; and that we can do this without necessarily discarding all of capitalism, industry, technology, or science."
Ted Wilson reviews the Bible and finds it wanting: "Usually I'm better at finishing books, but the Bible is comically long. Whoever published it used super thin paper, so it's like twice as long as it looks. (I think there might be some duplicate pages accidentally printed.) And it certainly doesn't help that it's written in that old-timey language. Plus, I've never liked fantasy and the Bible is full of magic powers and other worlds. That's just not my thing. It would probably appeal more to Harry Potter fans." To be perfectly honest, it's this kind of well-worn "satire" that's just not my thing. But I assume I'm in the distinct minority on this, so if the preceding entertained you, you might as well click through for a whole lot more of the same.
Max Ross reviews Sleeper's Wake by Alistair Morgan: "[I]n Sleeper's Wake, the first novel by the South African writer Alistair Morgan, Wraith's penis is actually a pretty neat literary device. It provides character depth and motivation, is the jumping off point for learning about Wraith's past, and is central to every plot twist in the book."
And Stephen himself has new Notes From Book Tour (#10) : "Then yesterday I went to a free clinic in Alameda for H1N1 vaccine. When I arrived there was a line that stretched for three blocks, thousands of people, almost everyone pushing a stroller or holding a baby against their collarbone. A woman behind me blew her nose and an old man coughed loudly. He looked like he was dying. I thought it would be ironic if I caught flu while waiting for the vaccine."
Oh and for New Yorkers, the Rumpus is back at the Highline Ballroom on 11/17, with Rick Moody, Starlee Kine, Jonathan Ames, Todd Barry, the Six Word Memoirists, something called Care Bears on Fire, and who knows what else.
Uncategorized /
4 Comments
November 11th, 2009 / 11:29 am
Justin Taylor
—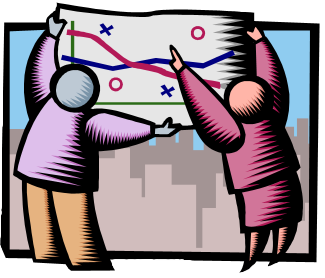 Stephen Elliott forwarded this to me. It was sent to him by a fan named Vicki Gundrum. She created some metrics for Stephen's The Adderall Diaries. They're funny and interesting. I turned them into a PDF and now you can view them by clicking here: Metrics for The Adderall Diaries. NYC People Reminder: Stephen's at Joe's Pub tonight and Bookcourt (launch party) tomorrow night.
Comments Off

on Metrics for the Adderall Diaries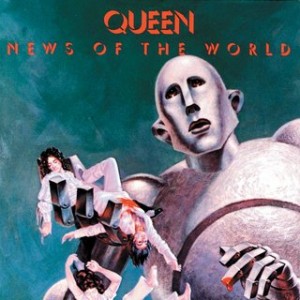 Stephen Elliott at The Rumpus- "Notes on Book Publishing in a Socially Networked World." Our main man does some post-game on his Adderall Diaries galley-lending library project. >>One thing to remember: If you don't write the right book nothing will work. The reader has to connect with the work. I would advise against putting significant time and resources into a work you don't really believe in.<<
Joann Wypijewski is probably the most incisive and trenchant writer in America  on matters of sexuality and sexual politics.  In this new piece in The Nation, she talks about the profit-motive behind medicalizing sexual behavior- "Sexual Healing."
Sex has been missing from the healthcare debate. A shame, because sexual health, and disputes over its meaning, reveals most nakedly the problem at the core of a medical system that requires profit, huge profit, hence sickness, or people who can come to believe they are sick or deformed or lacking and therefore in need of a pill, a procedure or device. Case in point: female sexual dysfunction (FSD), said to afflict great numbers of women–43 percent according to some, 70 percent according to others, an "epidemic" in the heterosexual bedroom according to Oprah. Ka-ching!
Over at the Barnes & Noble review site, Maud Newton is onto Lorrie Moore's A Gate at the Stairs. >>Since the publication of her first collection, Self-Help, in 1985, so many readers have identified with Moore's witty, cynical and yearning failed-relationship stories at a similarly impressionable stage that her writing has become as formative an influence on American fiction as her hero John Updike's was in an earlier era.<<
Oh, hey, special The Nation bonus: William Deresciewicz on a new biography of Marquez, and this classic by Akiva Gottlieb, a great short piece by him on one of my favorite subjects/bands, Against Me!: "Political Punk: Rage Against the Band."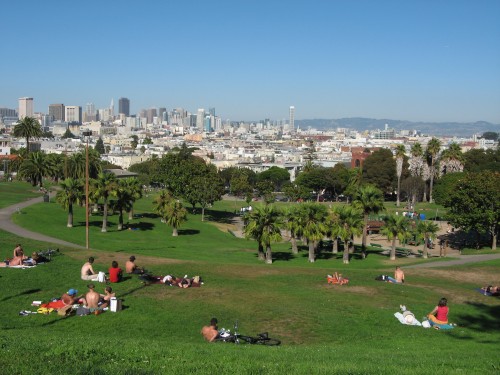 Stephen Elliott's post here makes me realize that I should reevaluate some of my assumptions about writers' work spaces. Because I often write in one room at one desk at a certain time, it's very easy for me to assume the same about others. This assumption is obviously flawed, but I cannot help myself. Having seen/read this bit about where Elliott gets his work done, I'm reminded that others' habits can be quite different than mine.
Here's Stephen Elliott's essay on his word space.
I don't always have a "writing space." I mean, I have an office in the Writers Grotto in San Francisco, that I share with Isaac Fitzgerald. A lot of times there's empty offices so Isaac sits in Jason's office, and a lot of times I'm not here, especially recently when I was working on a television show and when I'm traveling, which is more often than I really like.