Ryan Call
Archive of David Foster Wallace @ UTAustin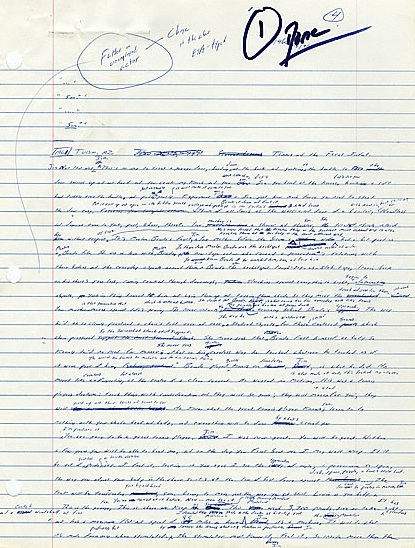 Looks like UT-Austin has acquired David Foster Wallace's archive. From the press release:
Highlights include handwritten notes and drafts of his critically acclaimed "Infinite Jest," the earliest appearance of his signature "David Foster Wallace" on "Viking Poem," written when he was six or seven years old, a copy of his dictionary with words circled throughout and his heavily annotated books by Don DeLillo, Cormac McCarthy, John Updike and more than 40 other authors.
You can look at some of the notes he made inside the books in his library here. And here are some notes he made in his dictionaries. The archive will be available to researchers next fall.
(Thanks, jh, for the tip)
Tags: david foster wallace
37 Comments